When booking your dream vacation in the Riviera Maya, you'll always want to learn about the best time to visit Cancun and which months of the year you'll want to avoid.
December through April are the busiest months for travel to Cancun. Generally speaking, it is sunny and warm, but not oppressively so. Expect little raindrops and temperatures between 75 and 90. Cold fronts can occasionally bring with them chillier conditions for a few days. What would be the one disadvantage of a winter beach trip in Cancun? The number of travelers increases, and as a consequence, hotel room costs are at their greatest. Prices aren't impossible to get, though, especially if you reserve at least three months in advance.
Expect American spring breakers between March and the beginning of April. Families with children out of school, as well as high school and college students eager to party, fall under this category. Hotels (particularly inexpensive ones) are in high demand, and the beaches and pools are crowded with DJs, dance floors, and drinking competitions. Some people enjoy it, but not everyone.
The best and worst time to visit Cancun
Beach time is a big draw for a trip to Cancun. If enjoying the Cancun weather is your first objective, wintertime temperatures typically range from 75 to 90 degrees from December through April. The temperature rises and humidity increases just in time for Cinco de Mayo, with most days reaching the mid-90s until September.
The hurricane season in Mexico lasts from June to November. Remember that storms don't always make landfall, although there may be several days of cloudy, wet weather. The stormiest months are typically September through November, and finding cheap accommodation shouldn't be an issue.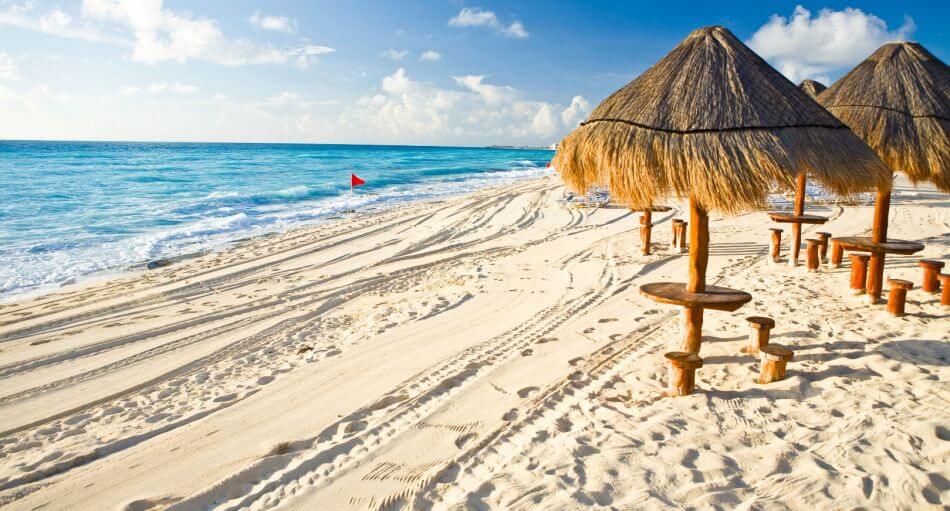 Cancun boasts good weather in March and April, but be aware that you can encounter spring breakers. Depending on your perspective, the partygoers may or may not be a good thing, but keep in mind that during this season, crowds, pricing, and activities like DJ sets, foam parties, and bikini contests increase.
In recent years, the amount of seaweed that has been washing up on beaches in the Caribbean and Mexico has increased. While sargassum seaweed can appear at any time of year, most beaches in Quintana Roo should expect to see it in the spring and summer. On the usually immaculate white beach, hotel personnel and city workers can often swiftly scoop up clumps of seaweed.
Large, stinky spots, however, may prevent access to boats and swim for a few days or more.
Sargassum and hurricanes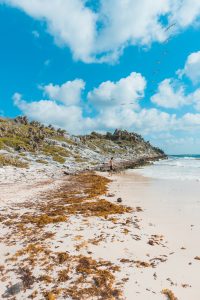 Last year, 10,000 tons of sargassum (seaweed) were taken out of seven municipalities, including Cancun. Massive seaweed patches are monitored by airplanes, and barriers are put in place to avoid landfall. Although sargassum seaweed has been around for ages, recent years have seen greater blooms as a result of climate change and environmental concerns including pollution and deforestation.
Another factor to take into account while booking a trip to Cancun is hurricanes. The hurricane season in Mexico lasts from June to November (ramping up from September through November). Although there is very little chance that a storm will directly hit while you are on vacation, there may still be many days of cloudy, wet weather.
For more hurricane information visit this article.
If you do travel during hurricane season in Cancun, consider purchasing travel insurance that will reimburse your expenses should you have to cancel.
What to do in Cancun?
Still, some things to do in Cancun when sargassum hits the beaches or rain strikes the town. Museums, shopping centers, cinemas, and more, are great options for the whole family to do different activities. 
La Isla Shopping Village, where you can enjoy Ripley's Museum, Ripley's Impossible Laser Race and Mirror Maze, Chocolate Factory, and Cancun Wax Museum. All of these entertainment sites are great options for indoor activities for the whole family.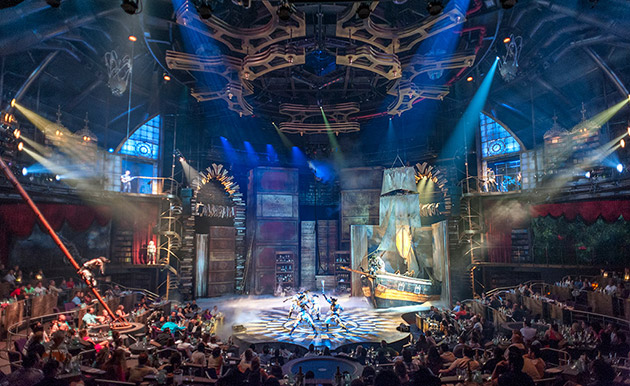 If the rain isn't heavy, you can take a bus to Playa del Carmen and explore indoor attractions in Playa del Carmen such as the 3D Museum of Wonders, Frida Kahlo Museum, or Cirque du Soleil JOYÀ. Join a tour of the Yucatan's underground rivers and cenotes at the Kantun Chi Ecopark.