We finally get to have the Christmas holiday we deserve at the beach. Be ready to welcome the New Year at the most iconic places in the Caribbean. Cancun is truly amazing during this time of the year, parties, ambiance, nature, it has it all! So we need to be well aware of traveling situations and what can we do to make the most of our vacation, as well as tips to avoid delays or stressful moments… So, here are some tips I wish I knew when I visited Cancun for the holidays!
TRAVELING APPS
 This tip change the way I travel! Make sure your phone is charged and has all relevant phone numbers, itineraries, and apps installed. We recently posted an article on Traveling Apps, from how to tip, and mobile service, to booking. Making travel easier and much more when you are going international!
CARRY-ON
Pack carry-on only to avoid long check-in lines. This may not always be possible, but it's a big win if you're able to. Especially during the holidays, as Cancun is packed with tourists, check-in and pick-up luggage areas have neverending lines. If you have with you only a carry-on, you can take it with you on the plane, and as soon as you land, get on moving to the customs security checkpoint.
Yes, you'll need to keep an eye on liquids and things that are not allowed to be taken on the plane. 
FLEXIBLE FLIGHT
You'll pay more but travel is so uncertain, this will help you change if need to. Plus, airlines are now starting to charge for carry-on.
Flexible tickets often have baggage included.
We always recommend it, but even more so now. Most countries require you to have travel insurance, with specific Covid-19 measures. Read your policies very carefully to ensure you are adequately protected from pandemics, trip delays, and cancellations.

BOOK AHEAD
Book ahead tours, accommodation, and even transportation if you can or you may miss out on some attractions (you can always be refunded if it's canceled). Booking your tour in advance gives you assurance and helps you plan out your itinerary and your budget for the trip. And, a big plus is that you won't miss out on anything! Also, during this time of the year, the Hotel Zone in Cancun gets a little too crowded between locals and tourists, so if you can, make a reservation for that restaurant you liked or at your hotel's restaurant, and if they don't take reservations, make sure to arrive early.
Looking for Private transportation from Cancun Airport to your hotel?
SEASON PACKAGED
The competitiveness of the holiday season means you might find some great deals on hotel and flight packages. Choosing packages not only saves you money, but it lifts a weight off your shoulders, especially when this time of the year we are usually big spenders. 
You may like Cancun Airport Exceeded Pre-pandemic Numbers

MID-WEEK FLIGHTS
Sometimes this can be hard to do but when you're searching for your flights, click "flexible dates" so that you can find the best price and book your flights according to that period. So a great tip I wish I knew when I visited Cancun for the holidays is that booking a flight over the weekend tends to push prices up. If you can fly mid-week, it will work out better for you. And, there are usually fewer crowds in the airport.
Check out our article Cheap Flights to Cancun
BRING A BOOK AND BE NICE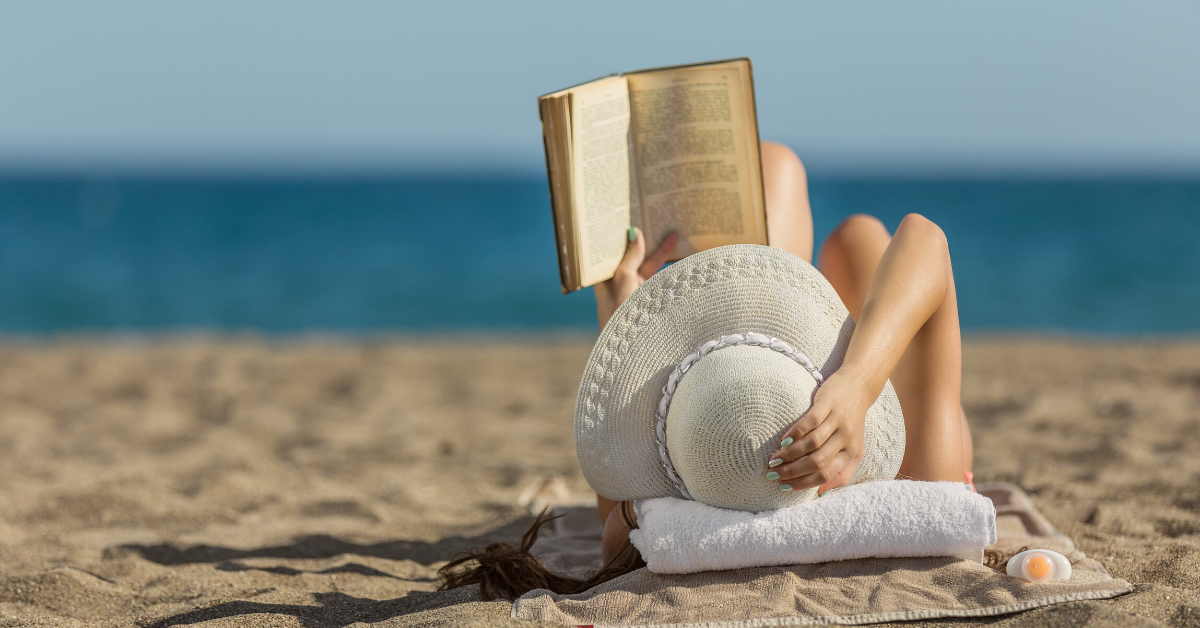 As we keep mentioning, crowds are inevitable during this time of the year almost everywhere. So when at the airport or at a tour, even if you have an unusual issue or have to wait in long lines, be patient. Bring a book and read as you wait at the airport gate. And if you're having trouble with your flight, hotel, or tour, be nice, employees have to deal with continuous holiday drama.
FLY ON CHRISTMAS EVE
I didn't know this but if the celebration of the big day isn't a big deal for you, you can find pretty good deals on this day. The same goes for New Year's Eve, as obvious as it sounds, it's not a popular day to fly. 
EVEN ON VACAY BE AN EARLY BIRD
Now, this is one thing every traveler should know if your holiday travel is centered around exploring and visiting tourist destinations then get up early. You will beat the queues as most people won't get up early. For example, if you want to visit the Maya Ruins of Chichen Itza, the site opens at 8 am, but most tourists start arriving at 11 am. In this case, if you want to really enjoy the area, take great crowdless pictures, get up early and you'll even have more time to visit other sites, relax and explore…
PACK WHAT YOU MUST
Key advice, someone's essentials are not everyone's essentials. For example, some will rather bring their toiletries with them because it's very personal for them, while others will rather buy them once they arrive at their destination so it uses less space in their luggage. This depends on the type of trip you're making, the accommodation you book, and personal preferences as you can get most of the things at the hotel. So this tip is for you to apply as it best suits you; try to double check if you really need to bring certain items that might only be taking way too much room in your luggage. Things like toiletries, extra shoes, accessories, extra clothes…You know your stuff, you know what you will actually use, and what is what you wish to use on the trip but won't.
GIFTS AND SOUVENIRS
Tips I wish I knew when I visited Cancun for the holidays? Well, we all love taking gifts from our vacations home, but I've given up that after all the trouble and money spend. First, if you are bringing gifts home, don't wrap them so tightly, security at the airport could very well unwrap them to take a peak. Pack and pad them well in your suitcase. And most importantly, if you are flying internationally, be aware of the rules about bringing in food, drinks, or plants. Most countries allow a specific measure or quantity but will confiscate them if you don't follow the rules.