Hilton Garden Inn Cancun Airport Hotel
Cancun Airport >> Airport Info >> Cancun Airport Hotel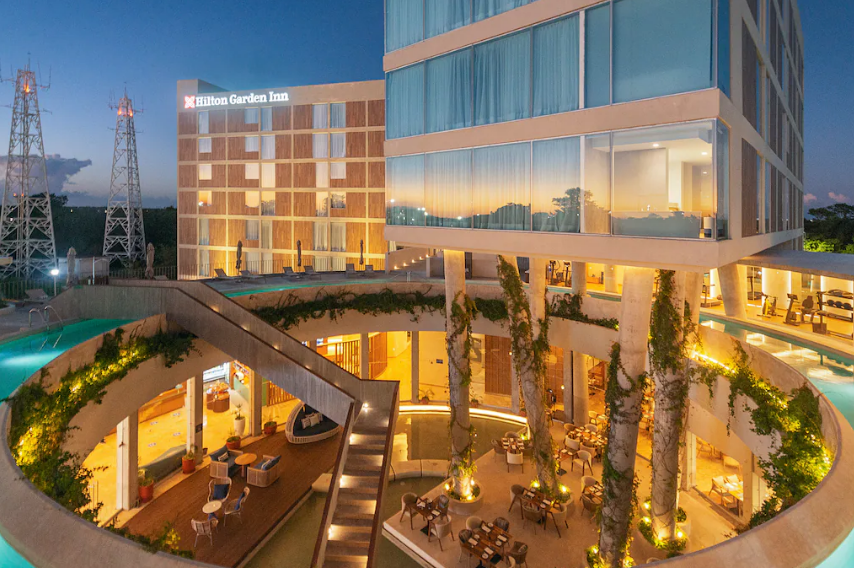 Search hotels and more...
Cancun Airport is one of the busiest Airports in Mexico and in Latin America and is the entrance to Cancun and the Riviera Maya, worldwide known places for tourism and of course the Riviera Maya has jewels like Tulum and Playa del Carmen among others.
There were lots of people asking for a Hotel at the Cancun Airport, and in 2022 it finally arrived! Hilton Garden Inn Cancun Airport is now receiving guests as of now. 
The Hilton Garden Inn Cancun Airport IS your perfect Cancun Airport Hotel. It literally is located inside the Cancun Airport and you can actually walk from your hotel room to your terminal in less than 15 minutes, yes... this is a hotel at the Cancun Airport within walking distance from where you have to check in for your flight!
You might think that a hotel at the Cancun Airport would not be comfortable or with just a couple of amenities, but not this one, either you are starting your vacation in Cancun or finalizing it, this hotel is perfect for you.
The Hilton Garden Inn Cancun Airport has perfectly built rooms for individuals, couples and families to have a comfort sleep and relaxing time.
Rooms can have one or two beds depending on your needs, cable TV and fully equiped bathroom.
Bathrooms in the bedrooms of the Hilton Garden Inn Cancun Airport will have all the facilities you need and you can also ask the front dexk for what you need.
Like we mentioned above, this hotel at the Cancun Airport is perfect for starting of ending a vacation, this is because the hotel has a rooftop to enjoy yourself having some drinks and relaxing at the rooftop pool, all of this watching how planes land and take off from the Cancun Airport.
If you are among those who like to stay in shape dont worry, there'll be a gym onsite, a fully equiped gym while you are waiting for your flight at the Hotel in Cancun Airport.
So you might be looking for a Cancun Airport Hotel because of different reasons. You are probably coming down for business and only need a place to sleep since you'll be out most of the day. You might be looking for a Hotel at the Cancun Airport because you need to stay an extra night apart from your week at your All-Inclusive Resort. You may also need this Hotel because you are arriving late at night and can't make it to the ferry to cross to Isla Mujeres or Cozumel.
For any of the prior reasons, we list you a couple of hotels near the Cancun Airport, only 5 to 10 minutes away from it.
There are other Hotels that existe close to Cancun Airport and that are also good options for staying really close, you can have a look down here:
Hotels near Cancun Airport
Comfort Inn Cancun Airport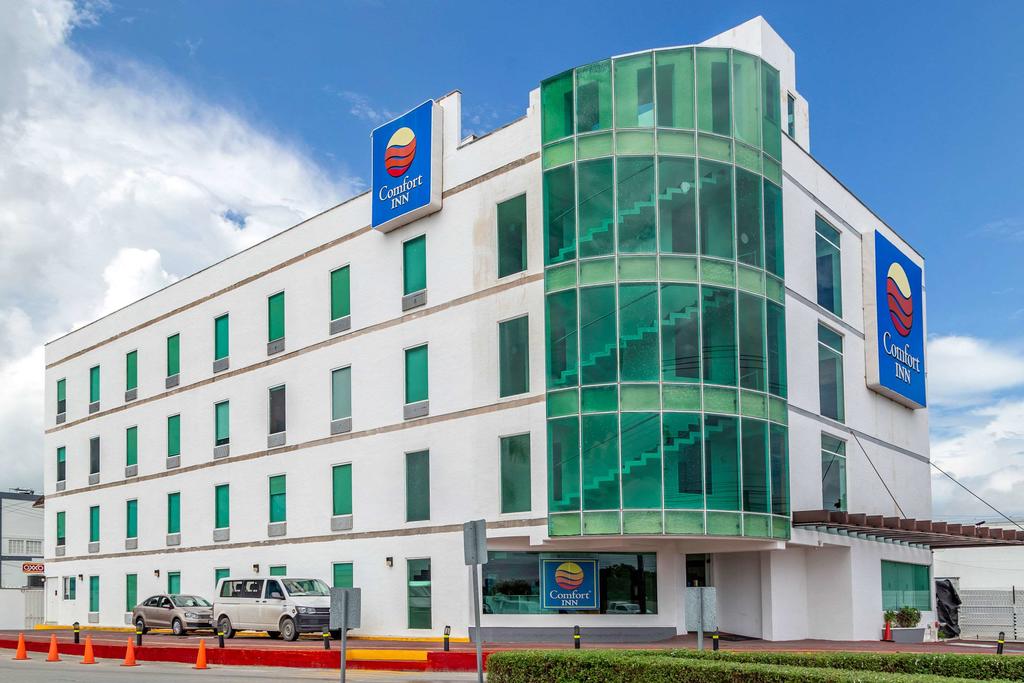 The Comfort Inn is one of the first Cancun Airport Hotels built in Cancun, it's really close to Cancun Airport, only 5 minutes away, its very comfortable and has all the amenities you may need.
The Comfort Inn has a complimentary shuttle for your arrival, from the Cancun Airport to the Hotel which you have to schedule ahead.
This Hotel is perfect to stay in case you have a flight the next day or you arrive in a late flight. Just make sure you know that if you want to stay here and go visit somewhere else in Cancun downtown you might need to rent a car or tax a taxi.
The amenities this Hotel offers are:
High speed internet.
Continental breakfast included.
Business center.
Parking Lot
Money Exchange
It accepts guide dogs.
Courtyard by Marriott Cancun Airport
The Courtyard by Marriott is a bigger hotel with more business amenities. This Hotel is located about 7 minutes from the Cancun Airport right next to 2 Universities in Cancun, La Salle and Anahuac Universities.
This hotel has a complimentary shuttle service to the Cancun Airport as well as to its beach club located at the Omni Cancun Hotel & Villas. The Courtyard by Marriott near Cancun Airport has a fitness center you can use and 5 salons you can use for business purposes. This hotel has a total of 194 rooms and 6 suites.
This Hotel amenities are:
Free wifi.
Free parking lot
Money Exchange
ATM
Hampton Inn by Hilton Cancun Cumbres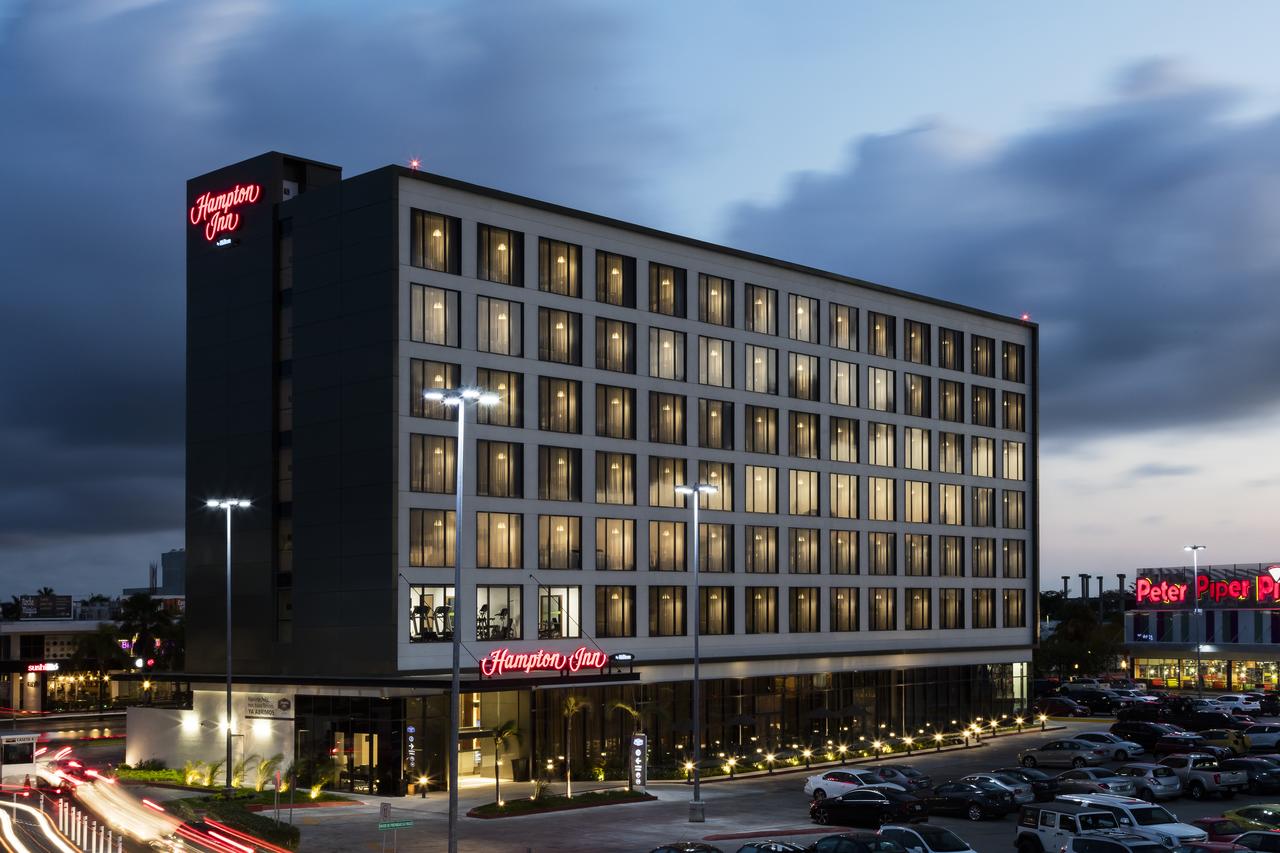 This hotel is brand new and it's located in a plaza/mall called Pabellon Cumbres which is only 15 minutes to the Cancun Airport. This hotel is perfect for more than just business since its located in a mall with lots of restaurant options, as well as bars and cafes, there is also a church right behind.
The Hampton Inn Hotel near Cancun Airport offers a Fitness Center and outside heated pools
The amenities this Hotel offer are:
Free hot breakfast
Free wifi
Gym/fitness center
Business Center
Meeting room
City Express Plus Cancun Airport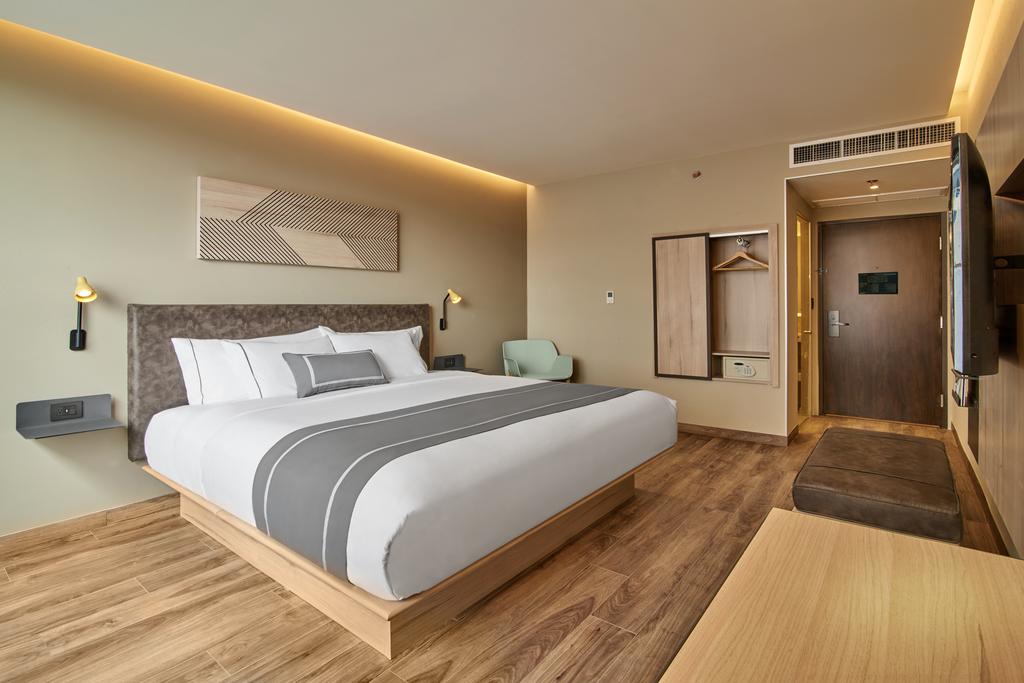 This hotel is also brand new and really close to the airport, only 15 minutes away. Its a hotel for business travelers offering complimentary breakfast and free wifi. It's perfect to visit different places if you are renting a car, you can go to Cancun downtown, Playa del Carmen, Puerto Morelos or Tulum.
Hotel amenities:
Snack Bar
Meeting room
Room Service
Laundry
Cable TV
Transportation
Free Parking
Pool
NH Cancun Airport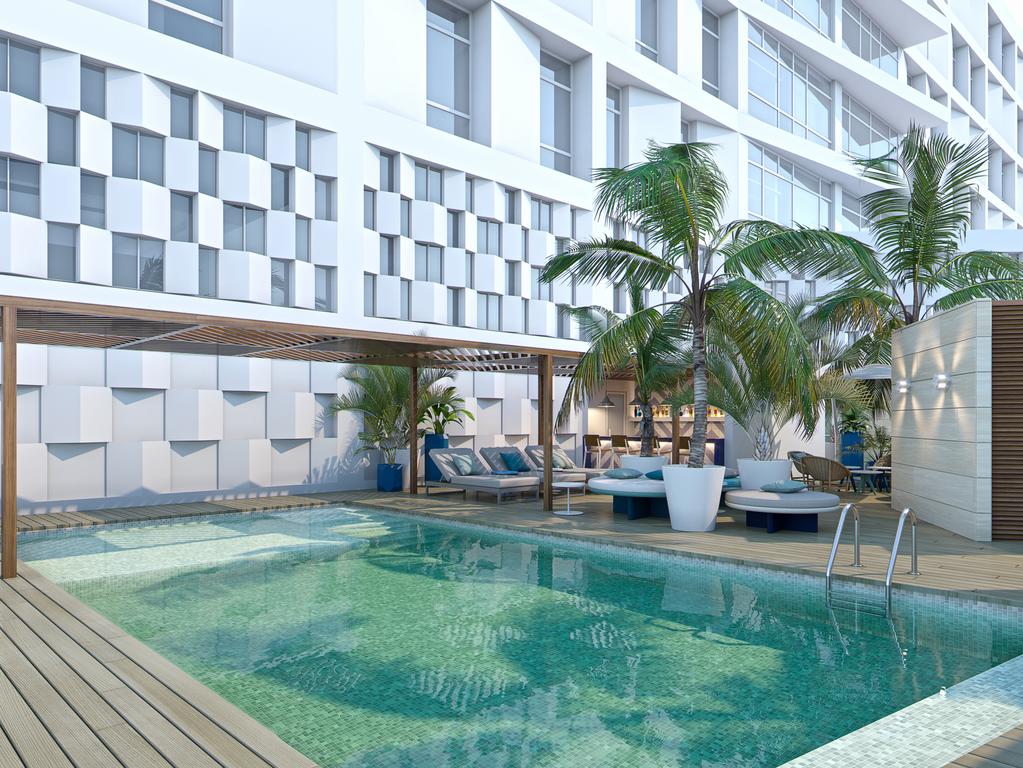 Located in Cancún, 20.9 km from Cancun Bus Station, NH Cancún Airport provides accommodations with a restaurant, free private parking, an outdoor swimming pool and a fitness center. Providing a bar, the property is located within 24.1 km of La Isla Shopping Mall. The property has a 24-hour front desk, airport transportation, room service and free WiFi throughout the property.
Guest rooms are equipped with air conditioning, a flat-screen TV with cable channels, an electric tea pot, a shower, a hairdryer and a desk. Rooms are complete with a private bathroom equipped with free toiletries, while certain rooms at the hotel also offer a seating area. The rooms include a closet. Guests at NH Cancún Airport can enjoy a buffet or an American breakfast. The accommodation has a terrace.