Last updated: July 19th, 2022. Any plans for this summer? When in Cancun, entertainment and recreational activities are to be found on every corner. Looking for fun things to do with the family? or maybe a place to hang out with your friends? Even if you are in Cancun for a business trip. This list of things to do in Cancun will give you some great ideas and tips for what to do while your stay in Cancun…
1. The ocean is calling!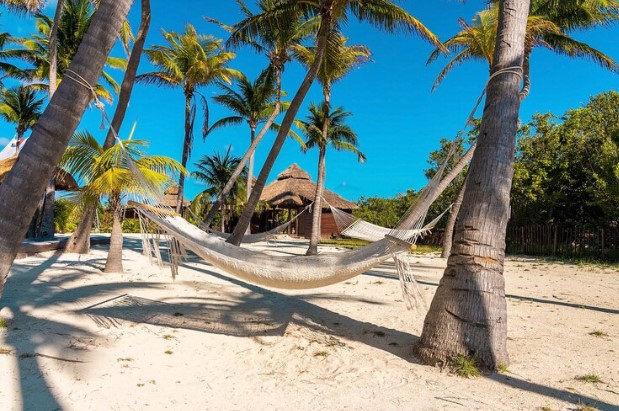 From the plane to the moment you set foot at the Cancun Airport, all we want to do is jump into the turquoise waters of the Caribbean. If you're staying at a resort in the Hotel Zone, the beach will be right at the doorstep. But if you book an Airbnb or chose another type of accommodation, still beach access is very easy! 
From the Km 0 of the Hotel Zone, you can take the R-48 bus line. This line drives through the whole Hotel Zone and stops regularly on every beach. This route starts operating at 6:00 AM and ends at 10:30 PM, and on weekends from 7:00 AM to 10:00 PM. 
We invite you to check out the blog on Top Beaches in Cancun for more information.
2. Book a tour or tour on your own!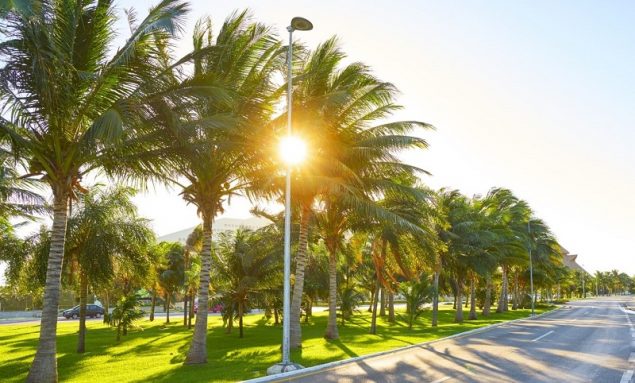 Just like taking a bus to the beach, you can take a bus and explore the city! Check out the different routes here. Depending on where you are staying, if you start from the Hotel Zone, you can also take a walk and explore at your own pace.
Don't hesitate to ask for directions. What makes this type of tour exciting is that this is how you can find the local gems. 
Also, take your time to visit nearby towns like Playa del Carmen, Valladolid, or Merida. For this, we recommend you book with our official partners Cancun Transportations, and make the most out of your vacation.
3. Experience the magical Cenotes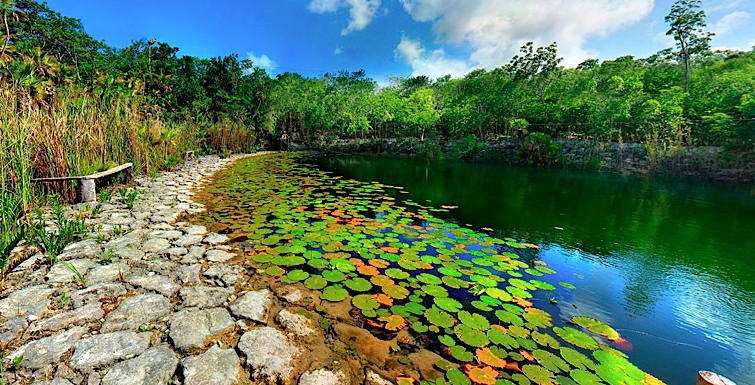 Cenotes have become well-known among tourists. From all over the world, people come to take a swim in the crystalline and cool waters of these underground caves. Cenotes are created where a cave ceiling has collapsed. Cenotes were the Mayan civilization's only source of water in the jungle and are considered sacred by the Mayan people. 
"Ruta de los cenotes" is just 30 minutes away from Cancun by car. Start this route and explore:
Cenote Kin Ha: a cave cenote with deep waters, that can be entered via wooden steps or by jumping from the wooden platforms above!

Cenote Las Mojarras: an open-air cenote with ziplines and a diving platform.

Cenote Siete Bocas: its name translates to the 7 mouths in reference to the 7 entrances to the underground river.

Cenote La Noira: a cave cenote similar to Kin Ha with a zipline, jumping platform, and resident bats.

Cenote Selvatica: located in Selvatica adventure park, combine a cenote swim with ATV rides and zip line adventures.
You can learn more about cenotes in the Yucatan Peninsula here.
4. Become an explorer in Archaeological Sites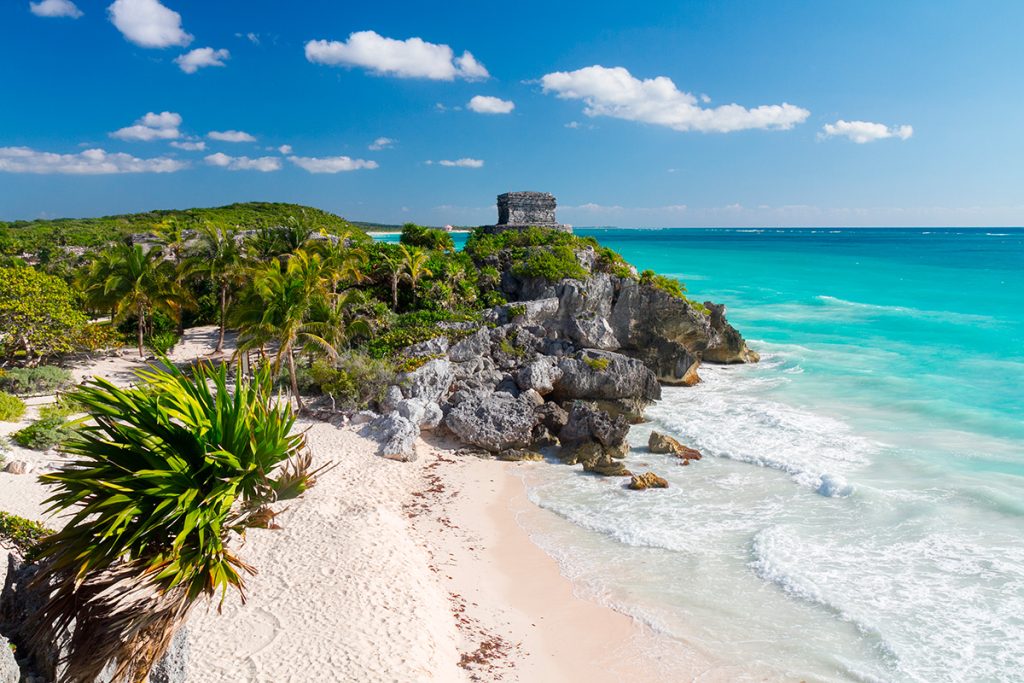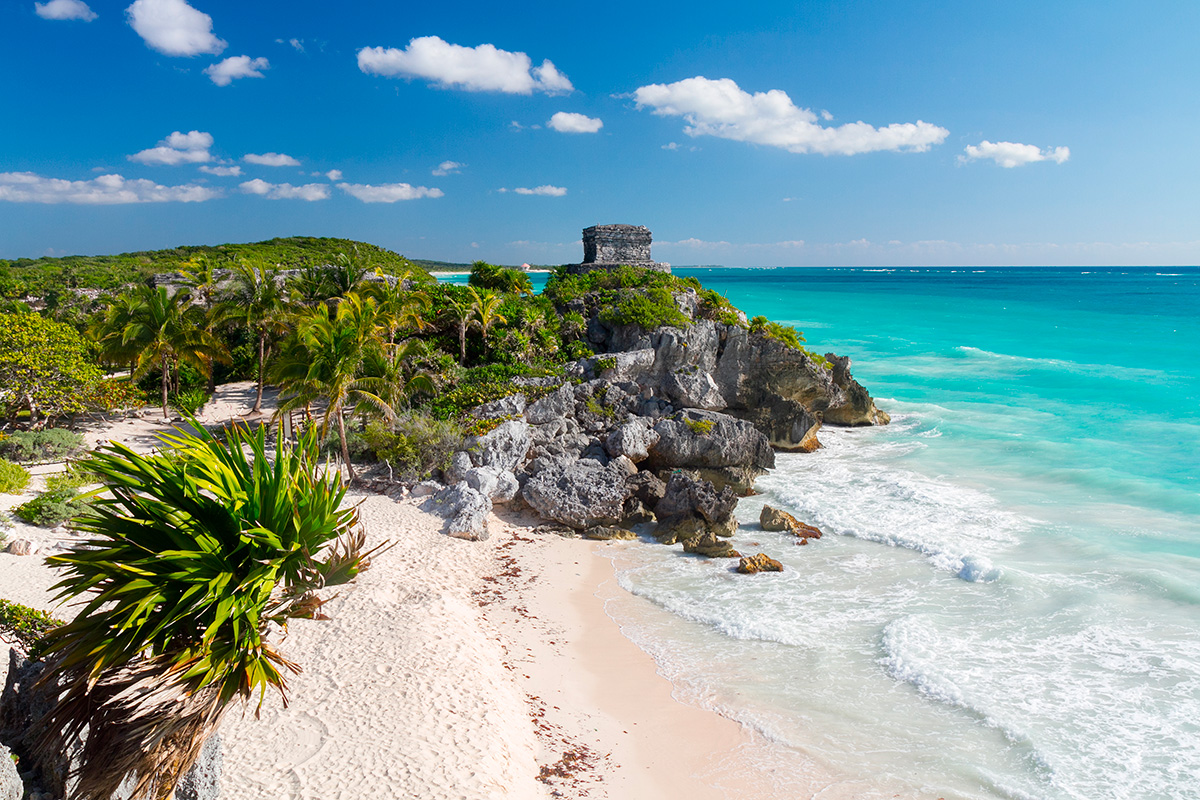 Chichen Itza: Visit one of the New 7 wonders of the World. Chichen Itza

was one of the most important city-states in pre-Hispanic America and is one of the most visited archaeological sites in Mexico today. Find out the mysteries of Mayan Culture and go on an adventure!
Tulum: Tulum is a town on the Caribbean coastline of Mexico's Yucatán Peninsula. It's known for its beaches and well-preserved ruins of an ancient Mayan port city.
Coba: Coba is an ancient Maya city on the Yucatán Peninsula, located in the Mexican state of Quintana Roo. The site is the nexus of the largest network of stone causeways of the ancient Maya world, and it contains many engraved and sculpted stelae that document ceremonial life and important events of the Late Classic Period (AD 600–900) of Mesoamerican civilization.
El Meco: According to INAH, El Meco is located on the northern coast of Quintana Roo, near Isla Mujeres bay. This makes it likely that El Meco was part of a navigation route for the Mayans. In its first phases, in the Late Classic (AD 600-800), the site had interaction with Cobá, a fisherman town of great importance.
San Miguelito: San Miguelito Archaological Site was part of the old cacicazgos of Ecab (properties lead by caciques). The town was dedicated to fishing and agriculture, as well as salt, honey, copal, and cotton production. The people in San Miguelito built a complex exchange web between towns until the Spanish conquest.
5. Shopping is therapy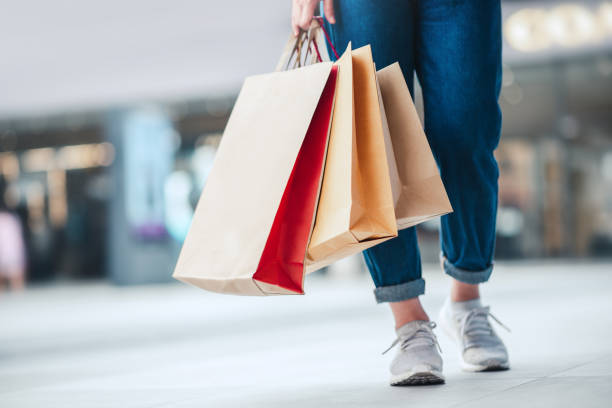 Some people call it "a Shopping Destination", Luxury Ave in the Cancun Hotel Zone makes sure you have the most well-known brands available for you. Right next to Plaza La Isla, Luxury Ave is the place to go if you are looking to shop fancy. Even if you just go window shopping, the mall has boutiques and signature brands like Bvlgari, Carolina Herrera, Cartier, among others.
The best fashion brands gather to present apparel, accessories, jewelry, and fine watchmaking in the most luxurious and pleasurable environment. 
When you get to the parking lot, you'll be welcomed by a Valet Parking service. The staff will guide you to have a fully luxurious experience. 
Receive expert counseling within each and every one of the stores. 
Blvd. Kukulcan Km 13.5, Hotel Zone
Monday to Sunday from 11 am to 9 pm
"More than a plaza, we are a meeting point where we bring people together for fun and tranquility, we are a community."
La Isla has it all, nightlife, entertainment sites, activities, and a variety of restaurants for you to choose from. Its beautiful deck lets you walk right into the Luxury Ave and enjoy the most amazing sunsets in the Nichupte Lagoon.
The mall itself is a tourist attraction, you'll fall in love with the canals that go through the mall up to the lagoon. As an open-air mall, La Isla is perfect to walk around with your family or friends. 
Enjoy activities like the Wheel of Fortune, Ripley's Believe It or Not!, and Interactive Aquarium, among other great options for the whole family.
6. Museums are for everyone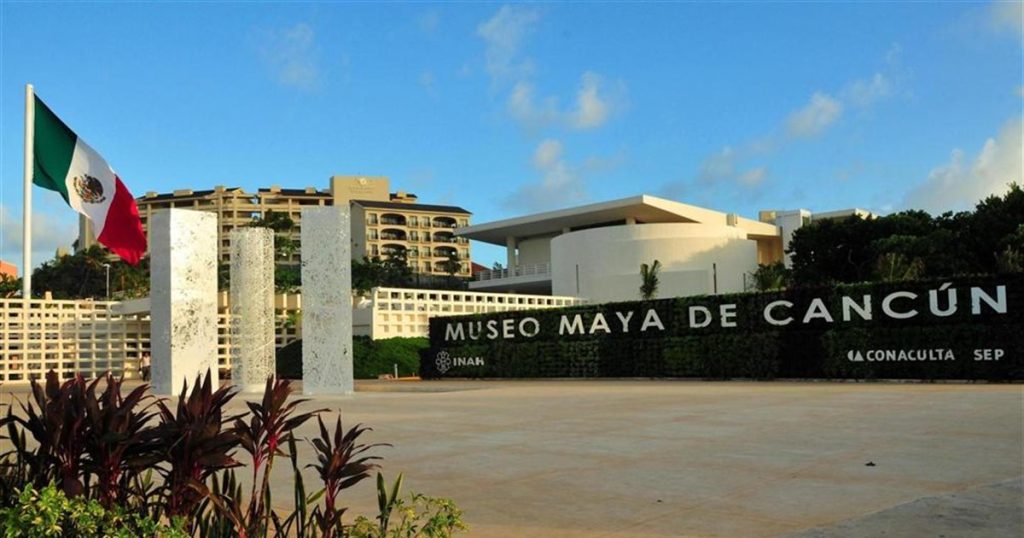 It is one of the most important museums of the National Institute of Anthropology and History since the construction of the National Museum of Anthropology (1964) and the Templo Mayor Museum (1987).
Its more than 100 characters made of wax and 25 scenarios make the tour one of the most impressive experiences you can have in this place.
During your visit, you will be able to recognize and take pictures with famous artists, athletes, important people in history, and fictional characters.
The Tequila Sensory Museum or Museo Sensorial del Tequila is a place that shows everything about this drink. Located inside Plaza Kukulcan in the Hotel Zone, you will have the opportunity to learn a little about the production of this drink, see a huge variety of them (of different styles and flavors), and even taste them.
Located on the second level of Plaza Caracol, in the Balance Gallery, you will find original works by different national and international artists, paintings, photography, and sculpture, as well as excellent decorative items and handicrafts from our region.
Cancun Museum of Underwater Art (MUSA)
The Cancun Museum of Underwater Art (MUSA) is one of the most successful conservation projects in the world. Its goal is to create an artificial reef and help the restoration of marine life in the Cancun and Isla Mujeres area.
With only 30 feet deep (10 meters) it is a perfect place to have the best diving or snorkeling experience in Cancun. It has more than 450 life-size sculptures that you can see face to face on the tour.
7. Party like never before!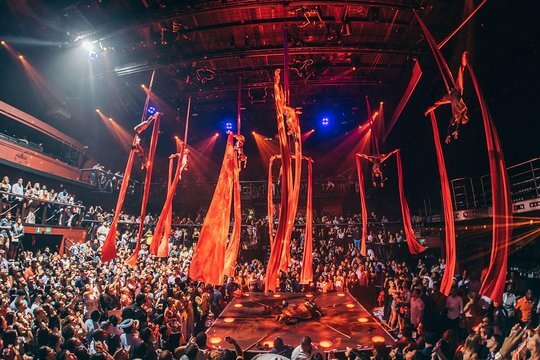 Cancun is the hotspot for partying and having fun under the sun! By day and by night, you can have a great time with your friends. Beach clubs and bars are all open to give you the ultimate partying experience.
We invite you to check out the blog on Top Nightclubs in Cancun for more information. 
8. Visit a zoo or aquarium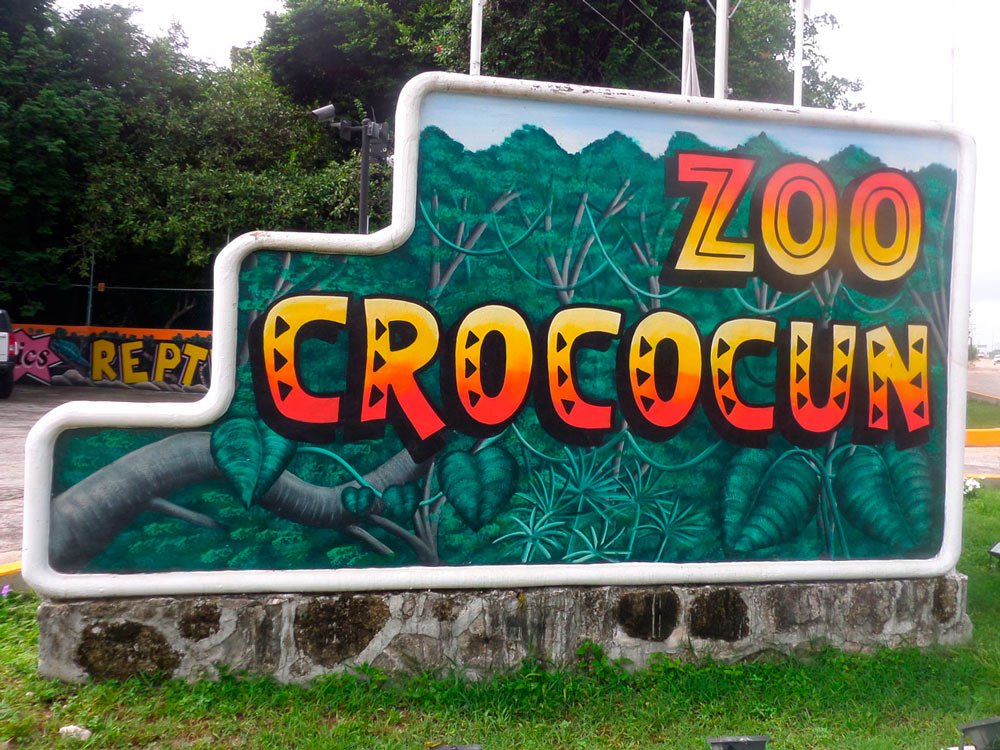 Visit the Interactive Aquarium Cancun and get to know the marine creatures that live in the Caribbean. From fish to turtles and the chance to swim with dolphins!

Croco Cun is on the highway to Playa del Carmen. It's an amazing place to visit with kids. At the site, the guides will walk you through the different wildlife that lives in the area. They will tell you about crocodiles and how this reserve helps to take care of these magnificent animals.