Free your inner adventurer, and explore the world! 11 Places to visit in 2023 include the best destinations around the world. These 11 destinations run the full gamut from white sand beaches to historic splendors. Some offer an alternative to over-touristed regions, definitely worthy of being on your bucket list this new year.
1. Revillagigedo National Park, Mexico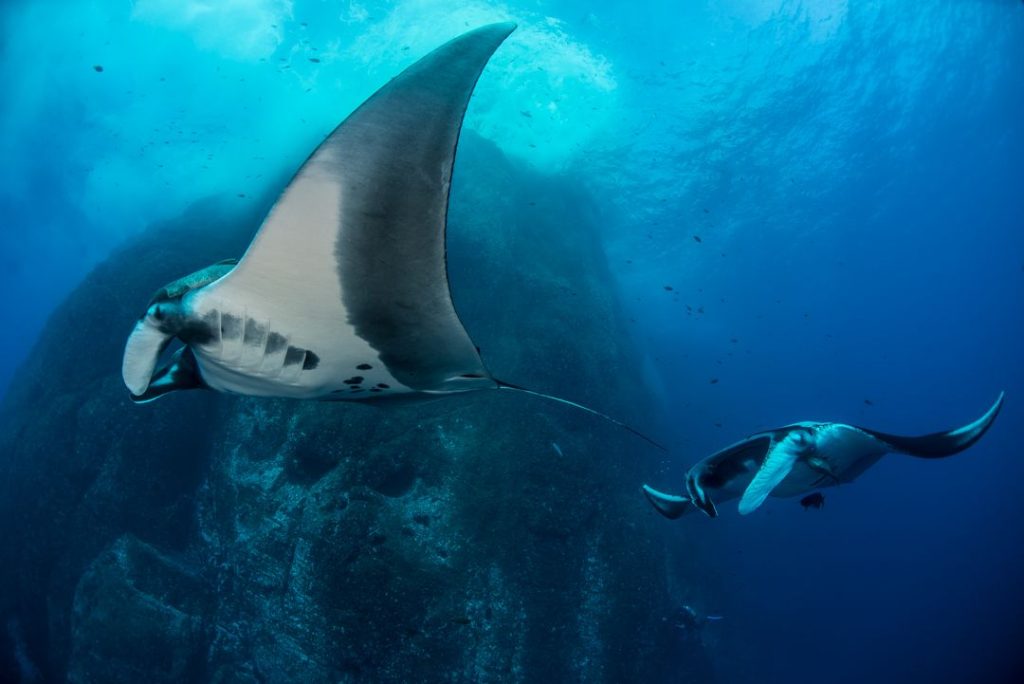 Nearly 500 km from the southern tip of the Baja California peninsula lies a unique national park: the Revillagigedo Reserve. With almost 15,000,000 hectares, it is the largest protected underwater park in North America. It is home to the largest aquatic tropical megafauna sanctuary on the continent, which has earned it the nickname "the Galapagos of Mexico". 
The waters surrounding the four main islands of the Revillagigedo archipelago are becoming a mecca for divers who want to observe everything from hammerhead sharks to several species of dolphins and giant manta rays. "This park is one of the few places (if not the only one) on the planet where you can have an intimate interaction with these types of manta rays," says Erick Higuera, a marine biologist, and underwater filmmaker. Higuera says that the manta rays, which can weigh up to 1600 kg, seem to enjoy the contact that the bubbles expelled by the divers exert on their bellies. 
In order to minimize the impact of boats going out to sea to observe humpback whales and divers, the park office limits the number of visitors per day, so it is essential to book dives at least one year in advance.
2. Egypt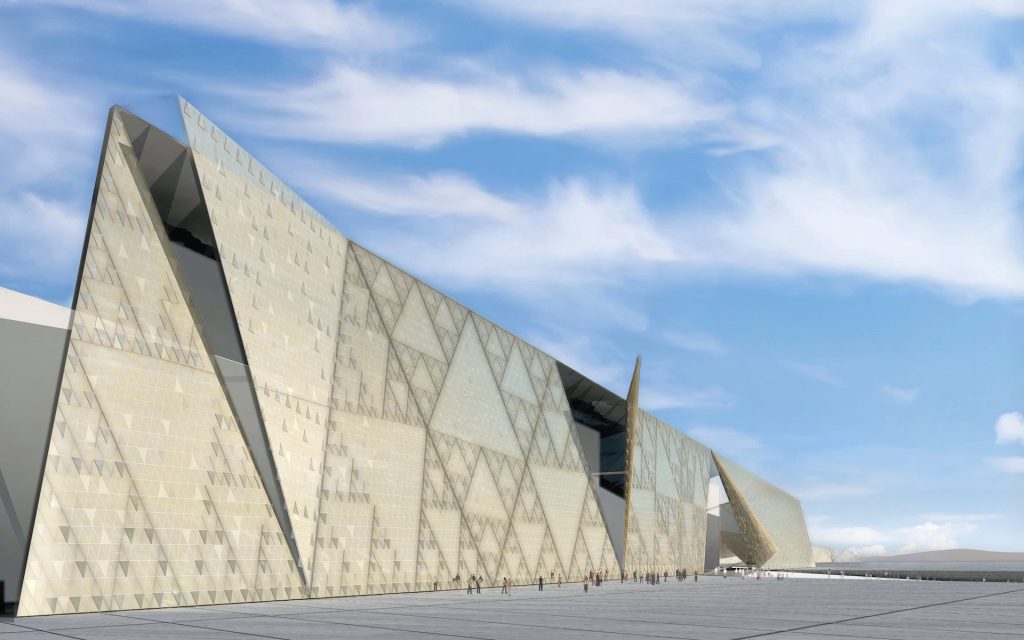 The unique archaeological museums, seaside resorts, and cruises make this place the perfect mix between city and beach destination.
After a tumultuous decade in the wake of the Arab Spring, a more optimistic period is opening up for Egypt: 2023 marks the 100th anniversary of the discovery of Tutankhamun's tomb, plus in November 2022 Egypt hosted the UN COP 27 Climate Summit.
Plans that have long been on hold can finally get underway in the coming year, with many high-profile projects, including the opening of the long-awaited Grand Egyptian Museum at Giza at long last. This space said to be the largest archaeological museum in the world and is due to open in 2023, will contain priceless artifacts including those excavated from Tutankhamun's tomb.
3. Colombia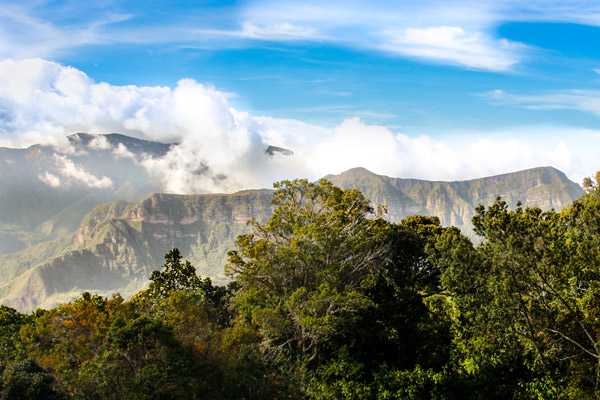 More than 1,900 bird species (almost 20% of those existing on the planet) live in Colombia, the country with the greatest ornithological diversity in the world. The Perijá Mountains, the Sierra Nevada de Santa Marta, the Los Flamencos wetlands, or the Tayrona National Park, on the Caribbean coast, are home to birds whose plumage, song, or behavior are treasures of biodiversity that should be preserved and, moreover, is very easy to appreciate during a guided tour. 
The Ornithological Route of Northern Colombia allows all types of birdwatchers, including families with children, to enjoy this rich avifauna. "Bird and wildlife watching and nature tourism play an important role in the conservation of Colombia's biodiversity, as well as in supporting communities living near nature reserves," says Federico Pardo, a biologist, and explorer with National Geographic.
4. Loira Valley, France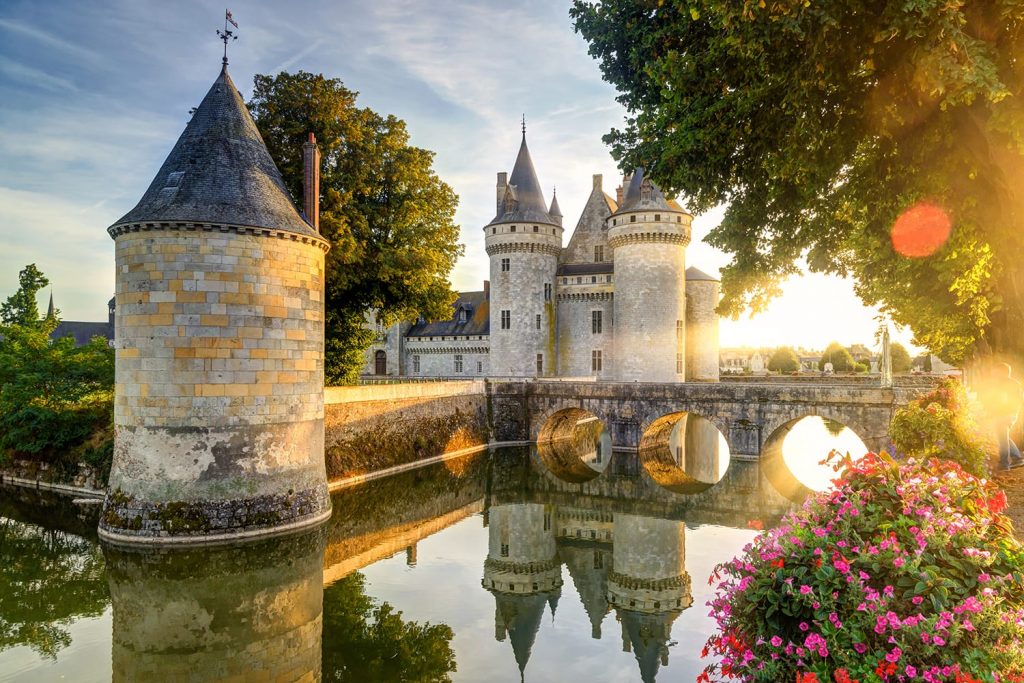 New hotels and restaurants in historic châteaux (castles) and luxury train travel will make you feel like you're inside a rom-com.
The Loire Valley has always attracted travelers for its wealth of châteaux and lush landscapes, but it wasn't until recently, thanks to the initiative of hoteliers, creatives, and chefs, that this southern region tried to go beyond its picturesque and historic wonders in search of new reasons to visit.
These efforts began in 2020 with the gastronomic and nature getaways offered by Loire Valley Lodges and Les Sources de Cheverny, and there seems to be no end in sight. But the one that has raised the bar has been Fleur de Loire, double Michelin-starred chef Christophe Hay's gourmet hotel in Blois overlooking the Loire River, which opened last July. Hay has restored a former 17th-century hospice in which to open two restaurants, a patisserie, a Sisley spa, 44 elegant rooms, and an orchard of more than 9,000 square meters from which he draws all the produce for his culinary creations.
5. Manchester, United Kingdom
Looking for museum tourism? Manchester is your best option in 2023. More accessible than other cities, Manchester is home to the Manchester Museum, which is soon to be renovated, and the Manchester Jewish Museum, which is expanding and will soon transform its historic Castlefield Viaduct into a greenway. Britain's second-largest city is a vibrant pop culture destination thanks to its soccer teams and world-famous bands. In 2023, the home of Manchester United and Manchester City is joined by a series of attractions including the opening of Factory, a new cultural space in the city center designed by the architectural firm of Rem Koolhaas. Named after the local music brand that made world-famous bands such as Joy Division and New Order, Factory will become the permanent home of the Manchester International Festival, a groundbreaking biannual event showcasing the best in theater, opera, and music for all ages.
The other new feature of the year is the reopening of the Manchester Museum, which debuts new rooms dedicated to Chinese, Southeast Asian, and British-Asian culture. The center also houses the Belonging Gallery, a room designed for families that shows the coexistence and interaction of humans, plants, and animals on the planet.
As for new green spaces, the Castlefield Viaduct, an elevated park on the bridge of a Victorian railway line, has been inaugurated. The Manchester United Museum features an extensive collection of memorabilia about the legendary team.
6. Central Coast of California, United States
This destination is not as famous as you may think. Trendy and perfect to start 2023 on the right track.
This patchwork of laid-back coastal towns and redwood forests crisscrossed by miles and miles of trails and vineyards that produce such prized grapes as syrah, pinot noir, and chardonnay has been on our bucket list for some time. The more underrated areas of California's Central Coast have been developing a more modern and attractive personality than ever before, as is the case with towns like Los Alamos and Los Olivos in the Santa Ynez Valley.
7. Melides, Portugal
Imagine the wild and deserted beaches, the hotels with avant-garde architecture, the opening of Hotel Vermelho… It all sounds almost too good to be true.
And, suddenly, everyone is talking about Melides… as much as it may bother those of us who, in the end, was aware that the secret would blow up at any moment. But so it is: this village on the Alentejo coast, located barely half an hour from the already popular Comporta, is beginning to be on the lips of half the planet. 
It is logical because it has plenty of reasons to fall in love: the nearby Galé beach, with a fossil cliff more than five million years old that creates a dreamlike reddish scenery, maintains that wild halo that little by little, let's be honest, Comporta has been losing although it is still a paradise. And on top of that, it wins in photogenic. Of almost impossible overcrowding – it is part of the 50 kilometers of sand that go from Tróia to Sines -, its waters are rough and cold, only suitable for the brave, and its regulars flee from the posturing as much as from the mosquitoes… which, by the way, in Comporta are numerous and here, without so many rice fields in sight, they remit.
8. Marseille, France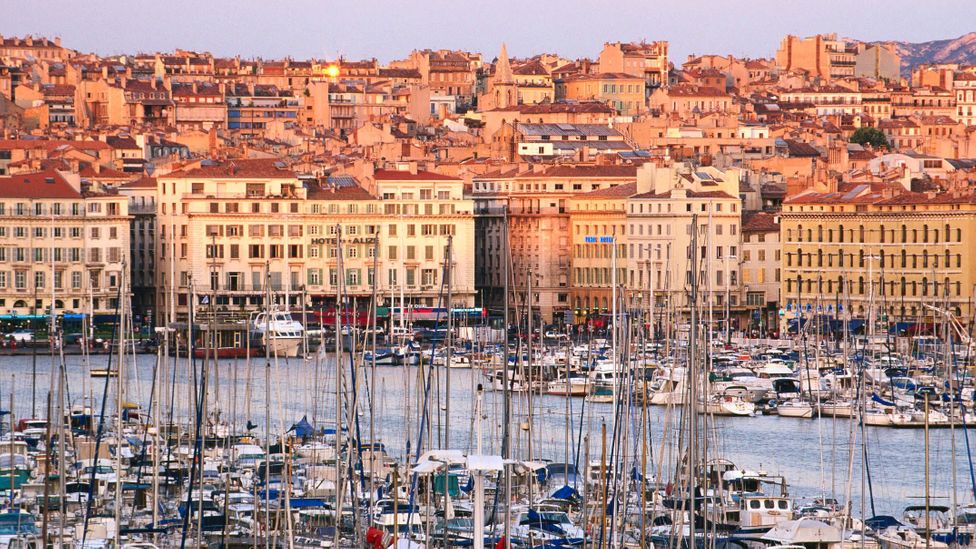 In addition to the beach, Marseille has a high cultural capital consisting of architectural circuits, cave paintings more than 20,000 years old, and a lot of urban art. A walkable city with tons of things to do and see. Great for romantic picnics and a visit to the museum. Also, its proximity to other main cities makes it accessible and a day trip you won't want to miss.
9. Switzerland
On any given day, the densest transport network on the planet transports 6.6 million people in a country of only 8.7 million, a fact that tempts families to discover this country on its punctual trains. But being on time is not the only excuse to travel around Switzerland on this public transport. And the fact is that the trains in this country offer irresistible plans for the little ones, from crossing impossible mountains to eating chocolates and typical cookies in their themed carriages.
10. Mendoza, Argentina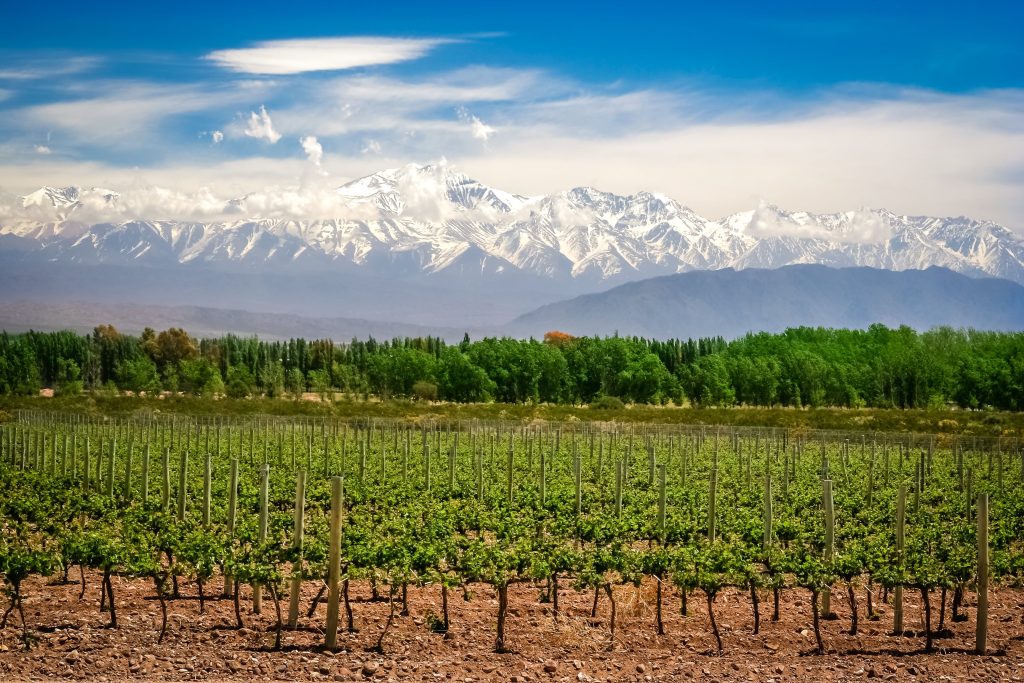 Known for its women-led culinary experiences and new lodgings in iconic vineyards, Mendoza in Argentina needs to be on your 2023 bucket list.
Toasting a Malbec in front of the majestic Andes is typical Mendoza; now, a handful of chic new hotels and restaurants (many of them led by women) give us even more reason to celebrate in Argentina's wine capital (a 90-minute plane ride from Buenos Aires). 
Mendoza has plenty of dining and wine experiences: chef Patricia Courtois' 5 Suelos at Durigutti Family Winemakers; sommelier Camila Cerezo's Ruda restaurant in the Tupungato Winelands wine region; and Catena Zapata's opulent Angelica, named for the family matriarch, are new places to go in the area.
11. Turks and Caicos Islands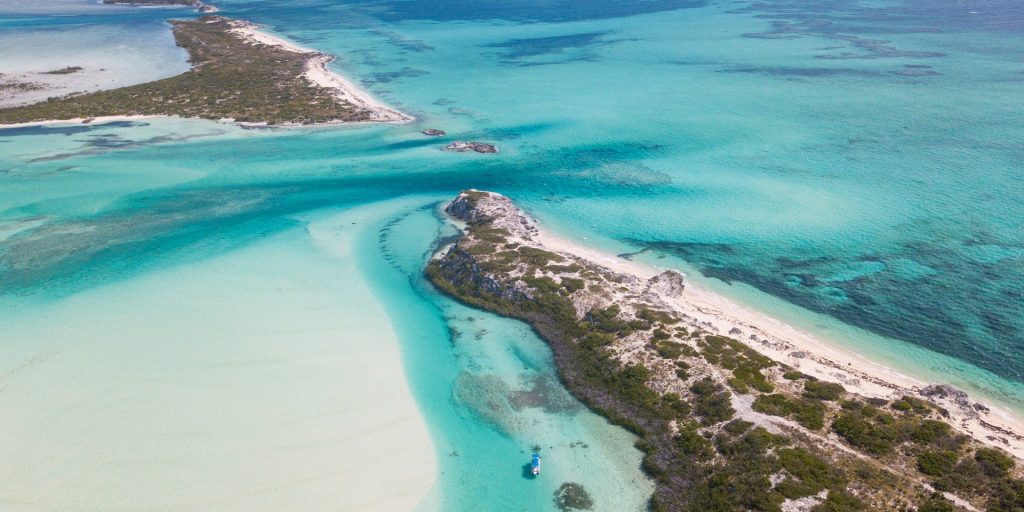 Easier access to more remote islands, cruise ship upgrades, and posh resorts, a perfect destination for those seeking scape-like vacation and really getaway destinations.
Nothing has long surpassed the luscious white sands and azure waters of Grace Bay Beach for visitors to Turks and Caicos. Recently, however, a new wave of hotels and developments in other, more remote parts of the archipelago are changing what we consider an exclusive experience.
Source: National Geographic