Today we welcomed to Cancun passenger number 30th Million! The great success of tourism in Quintana Roo is thanks to the treatment of its people and the trust of tourists, investors, and its natural beauties so that this activity is an engine of growth, said Governor Mara Lezama Espinosa when she received 30 million passengers at the Cancun International Airport, breaking a historic record.
She said that her government is promoting the New Agreement for the Welfare and Development of Quintana Roo so that the tourism sector can be a tool for the social welfare of all Quintana Roo residents and that income can generate shared prosperity.
Upon her arrival at Terminal 3 of the Cancun International Airport, the 30 millionth passenger Lisa Marie Stickley from Indianapolis, USA, was greeted with mariachis by Governor Mara Lezama Espinosa, who presented her with an award.
The Governor recalled that this year has broken the record of visitor arrivals to Quintana Roo by receiving the 30 millionth passenger at the Cancun International Airport. While 185 thousand flights were registered, an average of 500 daily operations in 2022, of those who visit the 11 municipalities of the state.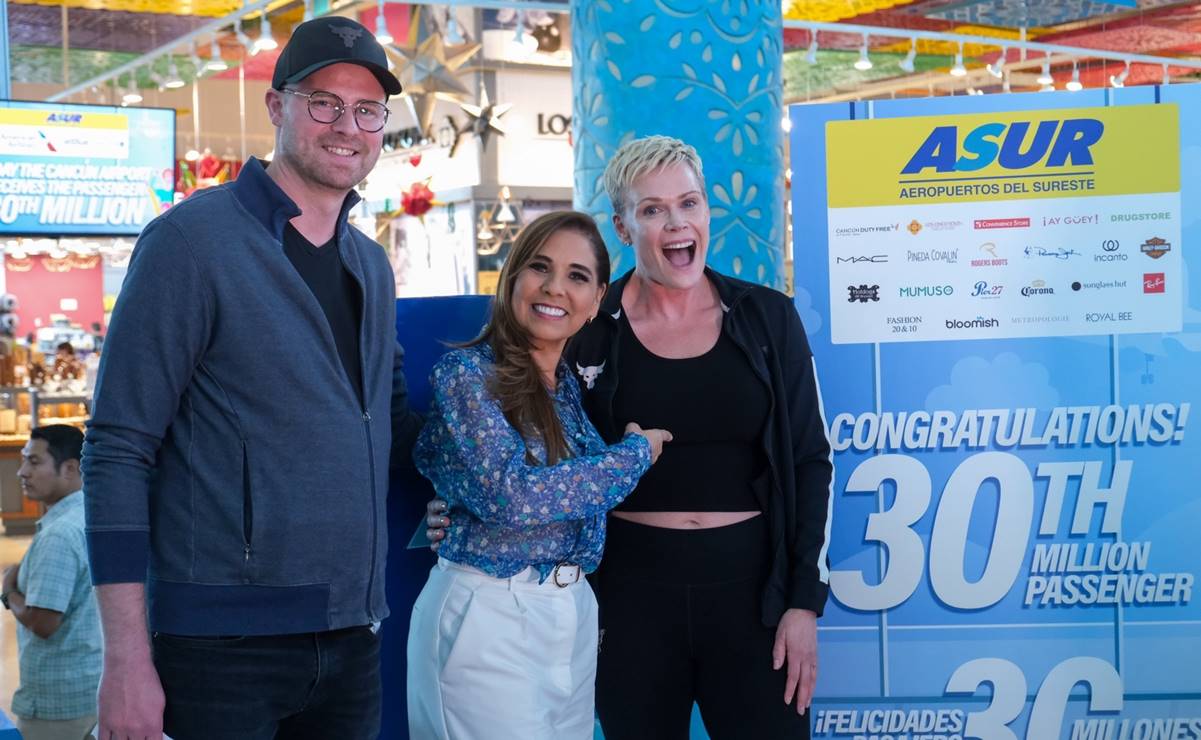 A warm welcome
"I want to thank the thousands of people who with their unbeatable treatment and human warmth make Quintana Roo the tourist giant of Latin America," she stressed.
Mara Lezama pointed out that in order for tourism to be a tool for social welfare and shared prosperity. Various tourism segments will be promoted in the rural communities of Quintana Roo.
He stressed that Quintana Roo's tourist destinations are positioned as the most important in Latin America. As a result, at the close of 2022, they expect to exceed closing with 19 million tourists in the state territory, with a difference of more than 13% compared to the record year of 2019.
It is worth mentioning that the 30 millionth passenger Lisa Marie Stickley has visited Quintana Roo for five consecutive years to celebrate her fifth wedding anniversary accompanied by her husband Chad Stickley and after 12 days of visiting the beauties of the state, she returns to Miami Florida, and later to Indianapolis her city of origin through American Airlines.
–
Source: El Universal