Cancun has been ranked as the most popular destination for American travelers this summer. And, this year's number of flights and hotel bookings has shown that Cancun is indeed the number one tourist hotspot for travelers coming from the United States. In this article, we'll try to answer the question "Why is Cancun so popular for U.S. travelers?", because there's much to tell about this fantastic destination.
On average, US tourists have booked 5 to 8-day vacations in Cancun. Many have followed the Caribbean calling and visited Cancun. Within all the things this place has to offer, we wanted to analyze why is Cancun so popular, and in specific for US travelers. We came up with a few answers, even though we know it doesn't require much to want to vacation in this paradisiac city.
Direct Flights to Cancun
It is also effortless to fly to the city from the U.S. when you have many American cities offering direct flights to Cancun, some under just a few hours. Miami, New York, Houston, Chicago, San Francisco, and Dallas, among many others.
This may interest you: New direct flights to Cancun.
Cheap flights to Cancun
Cancun and the Riviera Maya are hard to beat when it comes to beach destinations. There are already some excellent deals to be had in its world-class hotels, and flights are one of the more affordable on this lost already thanks to the sheer volume of flights heading there. This fall, as the low-season starts we can see some flight prices also dropping. This shoulder season has flights dropping a 10% in those costs, so a quick getaway to the Mexican Caribbean is very much on the menu.
And as a plus, this works also if you are seeking a dream vacation to Tulum, Playa del Carmen, or somewhere along the Riviera Maya because Cancun Airport is where you'll fly into. 
Check out our tips for Cheap Flights to Cancun.
Accommodations
With an almost overwhelming range of accommodation options to choose from, Cancun has something for each traveler. and specifically talking accommodation, there's no doubt that Cancun has the most exclusive hotels and all-inclusive resorts. From themed hotels to the best budget-friendly Airbnb. Find out more about hotels here.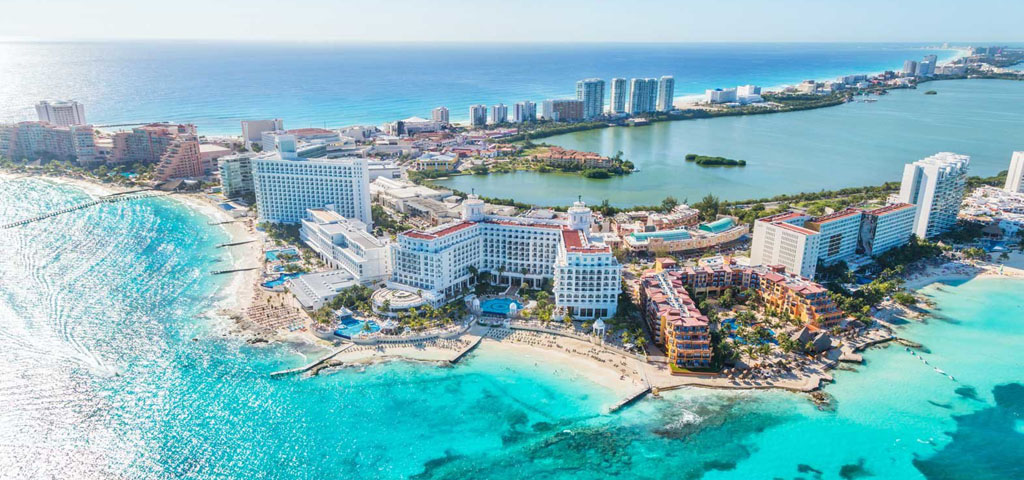 Covid-19
As you know, Mexico remained open during the pandemic. This is another reason why Cancun was and is such a popular destination in Mexico since tourist could enjoy their vacation still with the mandatory requirements that the government asked for. However, the nation removed all remaining COVID-19 restrictions this year, which included a passenger locator document months ago. So Mexico remains the top destination for North Americans.
Activities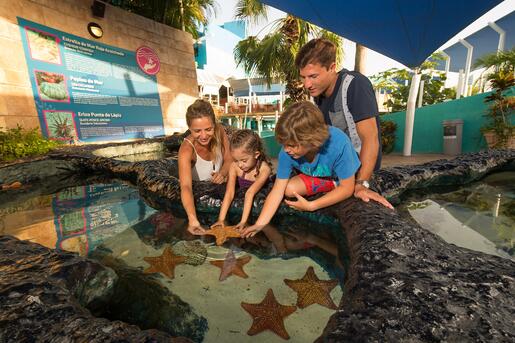 Cancun itself also has countless activities and attractions for your entertainment. For example, looking for water sports? Cancun has jetski, jetpack, parasailing, surfing, kitesurfing, catamaran, snorkeling, diving, and much more. What is amazing is the locations in which you are able to do these water sports, that's what makes these extreme adventures unique. Diving in the coral reefs, snorkeling in cenotes, and jetskiing in the crystalline waters of the Caribbean. Another activity is the night entertainment options for you in Cancun. Of course, Cancun offers amazing nightlife not only for spring break but throughout the year. But apart from bars and nightclubs, you can also enjoy exclusive night shows like Cirque du Solei, Xcaret de Noche, Xoximilco, and many more, Don't forget to check the calendar for concerts and special events during your stay!
Among these, there are also a number of budget-friendly tours available to those who are looking to watch what they spend. Don't forget about Wax Museums, Mayan Museums, and the Aquarium…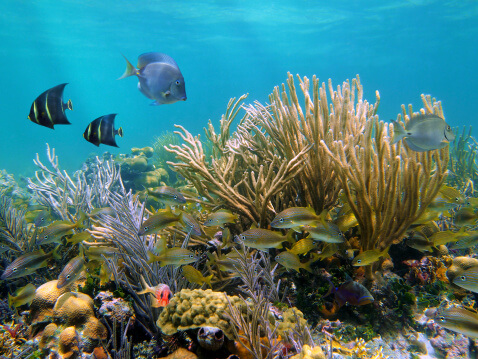 Proximity to other destinations 
One of the best things about Cancun, and a reason behind its popularity is its proximity to other unique destinations. As mentioned, Cancun Airport is the place you want to fly to if you are planning a vacation in the Rivier Maya. Even if you vacation in Cancun, you can take a day off to visit other towns. Go have lunch at Tulum, go partying in Playa del Carmen and go snorkeling in Puerto Morelos or even Isla Mujeres, the sky is the limit. 
International appeal
Why is Cancun so popular for U.S. travelers? Well, Cancun is not only proving a popular holiday destination for American travelers but visitors from other foreign countries are also flocking to the city.
This year we have seen an increasing number of flights from Canada, and the United Kingdom. Cancun Airport has also welcomed more tourists from Colombia and Peru this year. This makes the city of Cancun much more popular in other European and Latin American countries.
Read more about the 2022 Mexico Tourism Report here.