Cancun Airport is continuing to recovering its operations since June. After the Mexican Caribbean reopened its doors, flights and passengers continue to increase at the Airport. In this way, some airlines have decided to return. These New nonstops flights to Cancun from will help to recover tourism from the USA.
Planning ahead for a return to air travel next year, Alaska Airlines has announced it will be adding three new nonstop routes out of San Diego — Cancun, Mexico; Fort Lauderdale, Fla; and Missoula, Mont. The plans are agreed upon for the last quarter of the year.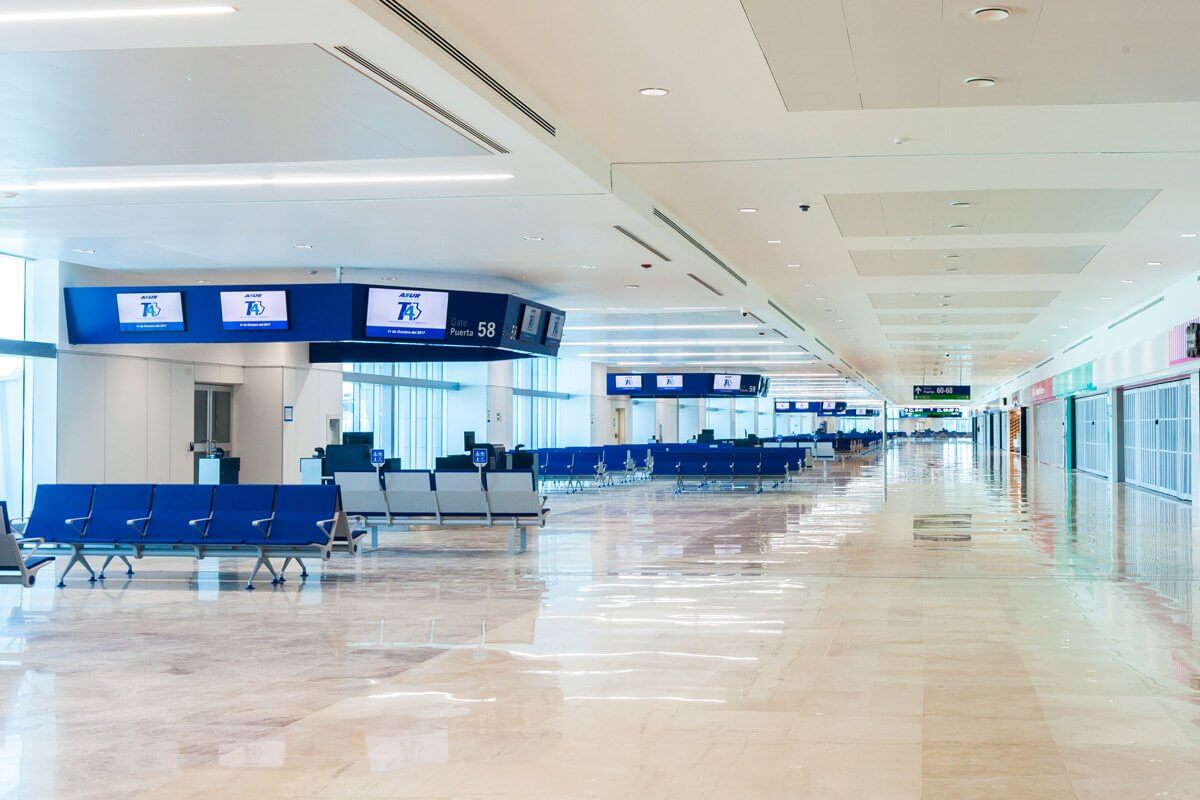 The Routes
Darío Flota Ocampo, director of the Quintana Roo Tourism Promotion Council (CPTQ), confirmed the first flight will be on November 20 from San Diego. And a day later it would begin with Portland, thus joining the 19 cities that now connect from the United States.
The three new nonstop routes are:
Cancun, a seasonal flight that will operate four times weekly starting Nov. 20, 2020, and going through April 12, 2021.
Fort Lauderdale, which will have three nonstop flights a week beginning Nov. 21.
Missoula, a daily flight beginning March 11, 2021.
"We hadn't had the route from San Diego and that is good news for the destination. After months of lockdown and considering our current stage of the recovery this is what Cancun needed it. However, we also have to recover the routes as the market progresses. Although there is a good rhythm for destinations in the Mexican Caribbean", explained.
According to the CPTQ, in 2019 they had connectivity with 31 cities in the United States, and due to the pandemic it decreased, leaving only 19 so far,  but, as the situation in the countries improves, they will rejoin.
Flota Ocampo explained that American Airlines informed them that the routes must be fully installed by October and Southwest still needs to resume frequencies abroad, although that will be until 2021 because according to the meetings they have had, they will be focused on flights domestic.

Other International Flights
The reactivation of flights from Europe, which was expected for September, were again paused, mainly affecting the Riviera Maya.
"We have had announcements since July, and they have not been able to make them concrete. The Evelop airline announced the restart of a weekly flight from Spain. However, this was postponed as there was no demand, and only one flight arrived to bring and carry passengers. Those passengers were still stranded in the country, "he explained.
And besides,  Mexico is not on the list of countries allowed to visit by the European community. The only announcement that the CPTQ now has is that on October 3 the Airfrance airline would have a flight from Paris to Cancun. Although it is depending on health regulations, so there is no certainty that it will start.
As you can see, if you are planning to visit Cancun, you should know that flights keep increasing and returning to the new normal. We hope that these New nonstops flights to Cancun help you with your next trip.
Check out this page to know all the airlines at Cancun Airport. But remember due to the pandemic most of them are not working the same way as before. So you should research its current routes on their website.