From the Big City to the Crystalline Beaches, there's no better destination than Cancun...
New York to Cancun flights, depart from JFK, LaGuardia, or Newark. Remember to fill in your Tourist Card (Official Entry Immigration Form) and present it with your passport on arrival. These are available online, from travel agencies and airlines, or at the point of entry.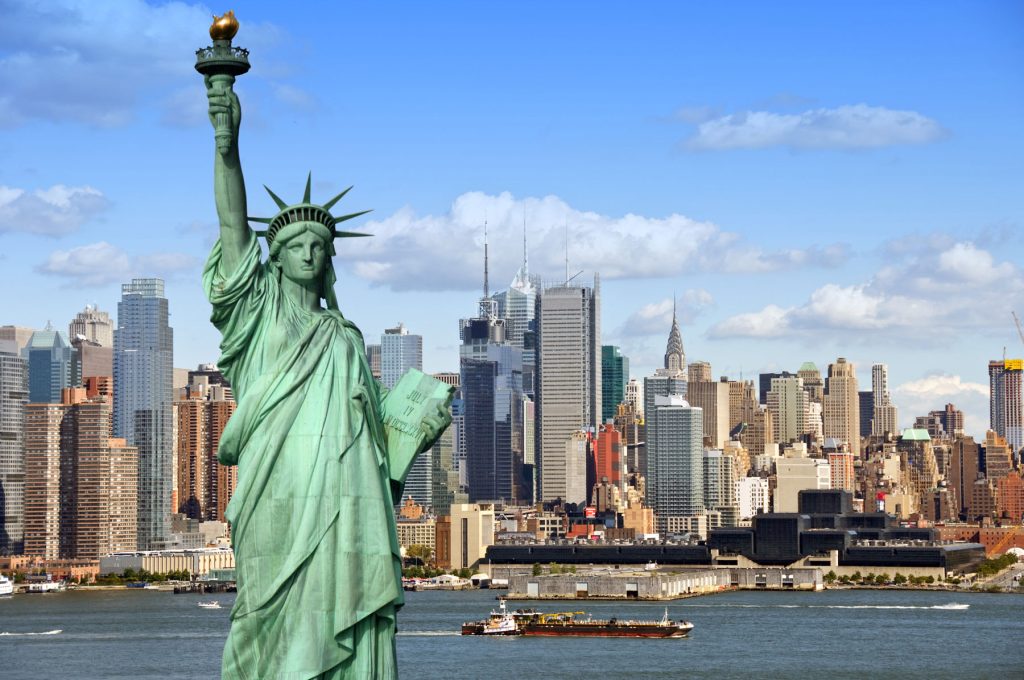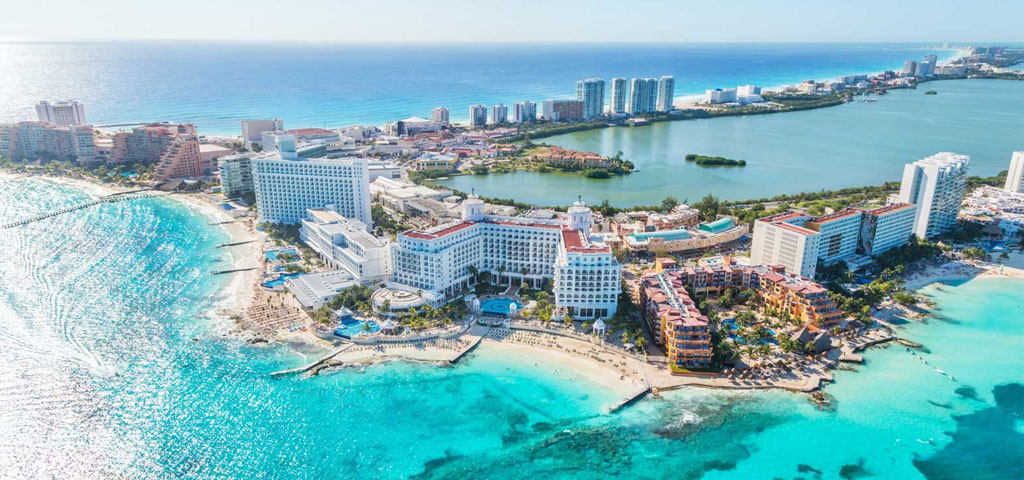 How long does a flight from New York to Cancun take?
Direct flights cover the 1558 miles separating New York to Cancun in about 4h 00m.
Which airlines fly nonstop between New York and Cancun?
All the following airlines operate direct flights between New York and Cancun:
When is the best time to travel?
The high season is considered to be March, April, and May. The cheapest month to fly is January.
Do know that morning departure is around 27% more expensive than an evening flight, on average*.
Customs at the Cancun Airport
For travelers flying into Cancun (CUN), there are four terminals. Typically, international flights from North America and Europe fly to Terminal 3 (flight operators like United Airlines, American Airlines, Spirit Airlines) although they can also use Terminal 4 (flight operators like Southwest, Suncountry, Aeromexico).
Once you've picked up your luggage, you pass through customs. Here you will see the green and red lights turning in a random way. A green light indicates you can pass and the red one means that airport authorities quickly review your luggage. Here you must have all your documents in hand.
Customs officers have the task of sorting and checking goods to enter the country from abroad and verifying compliance with the laws of value-added tax, general tax laws on import and export, and more.
The office has a responsibility to provide quality service to all visitors regardless of gender, color, nationality, or religion. Mexican customs search easily establish a responsible, efficient, and honest service.
Valid passport
Visa (for those countries that require it)
General statement (specifying type of aircraft and registration, departure, arrival, crew, and passenger data)
Immigration Format (1 per passenger or crew member)
Each passenger or head of household must file a customs declaration.
It will proceed to carry out random checks of passengers' luggage.
Customs officers will resend luggage to all the crew of that (only if the crew member remains in the country or leaves the FBO Terminal).
How to get from the Cancun Airport to Downtown?
For this, you have three options: the ADO bus, which will take you either to Cancun town, or Playa del Carmen on a budget ($13), or a pre-booked shared or private transfer from Cancun Airport directly to your hotel ($39). A simple search online will return plenty of companies offering this service. Finally, you can elect to grab a taxi upon exiting customs ($25-50). We do recommend getting private transportation since the taxi's fee tends to go up.
Are there hotels near the Cancun International Airport?
There are two hotels close by, the Comfort Inn Cancun Airport, located just 5 min outside the airport area and reachable by free airport shuttle, and the Courtyard by Marriot Cancun Airport, which is also a 5 min drive with a free airport shuttle. There's however, a new option, the Hilton Garden Inn Cancun Airport is just a few steps from the door at Terminal 2. They are receiving reservations for November 2022.
What to do in Cancun?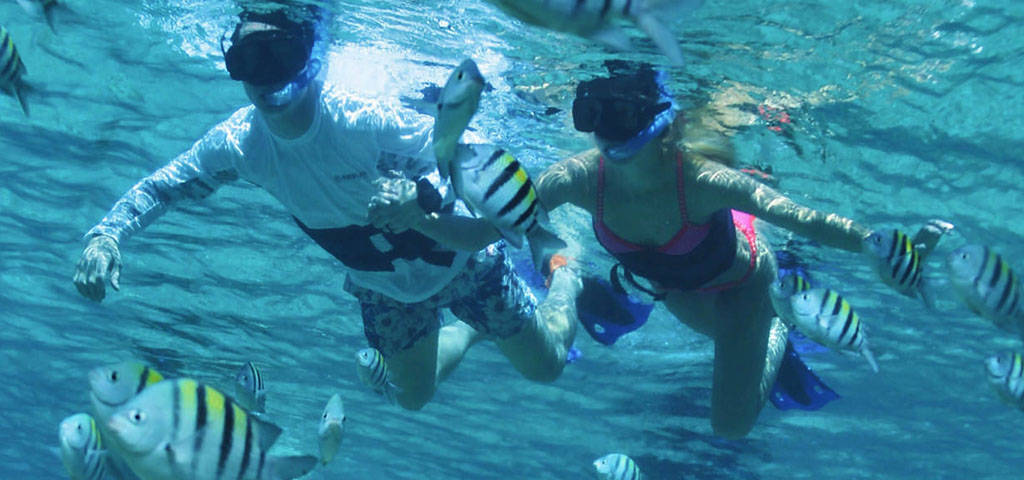 Cancun is the Best Tourist Destination by perfection. It has everything you need to make your vacations unforgettable with plenty of Cancun Tours to enjoy from. Snorkeling in Cancun is one of the most common Tours in Cancun as well as any other water activity…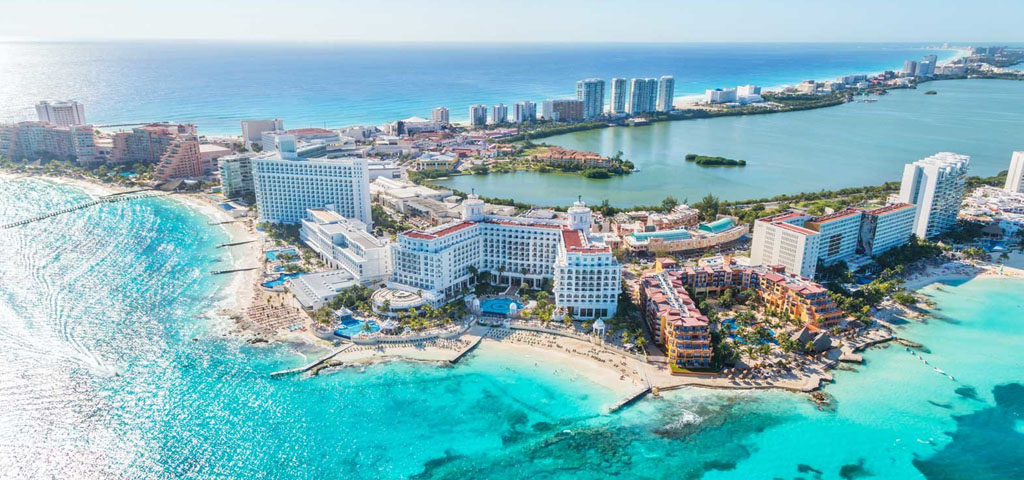 Cancun is worldwide known for its Beautiful and Luxurious All Inclusive Resorts all of them beachfront. In Cancun you'll find All Inclusive Resorts as well as Boutique Hotels and downtown comfortable hotels. There's something for every budget. More…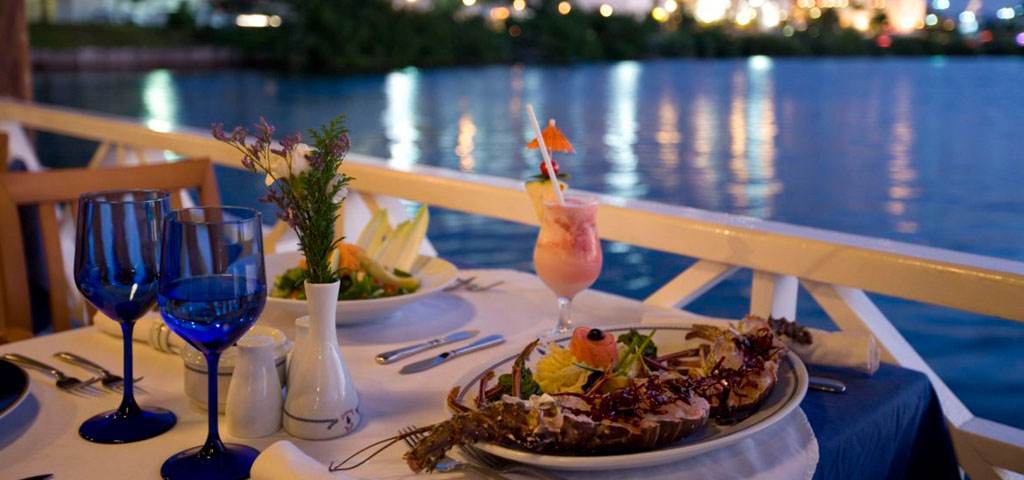 Restaurants in Cancun is something you'll have plenty of… Cancun has some really fine dining experiences for you, from Seafood to Steakhouse, to even Greek and Japanese top quality restayrants. You can find them with beautiful and unique lagoon views or ocean views. Don't be afraid to try something new during your vacation! Most of them offer a variety of shows and entertainment services! Check out our top suggestions here…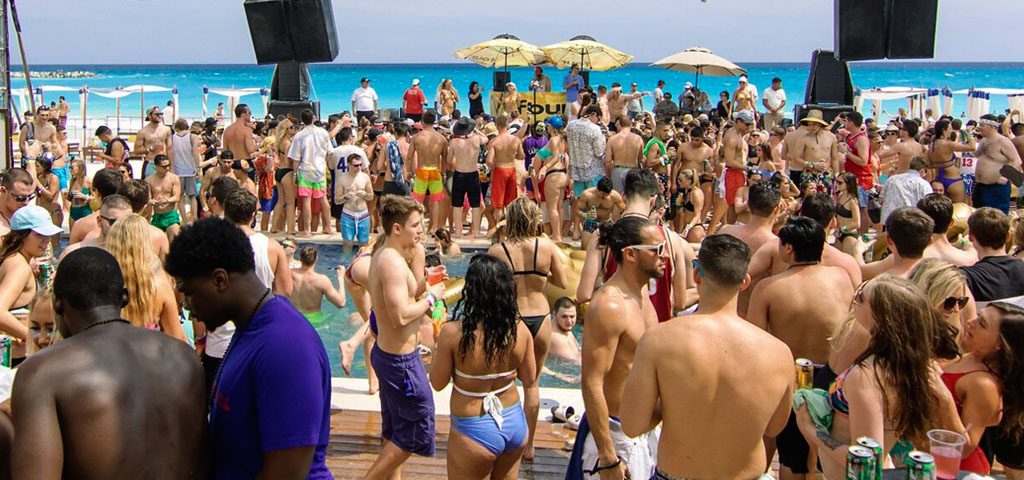 Cancun is the place you can party 24/7. From the beach to the bar to the club… You enjoy the best Beach Clubs and Nightclubs in town. Cancun's Nightlife is one of the best you can find in any tourist destination with excellent shows and fun.
This may interest you: Cheap Flights to Cancun, Hotels near Cancun Airport, Flights to Cancun.