Miami to Cancun Flights
There are many options for you to fly directly from Miami International Airport (MIA) to Cancun International Airport (CUN). Here's some information about flights, airlines, and tips to follow if you're planning your next vacation or looking for Miami to Cancun Flights.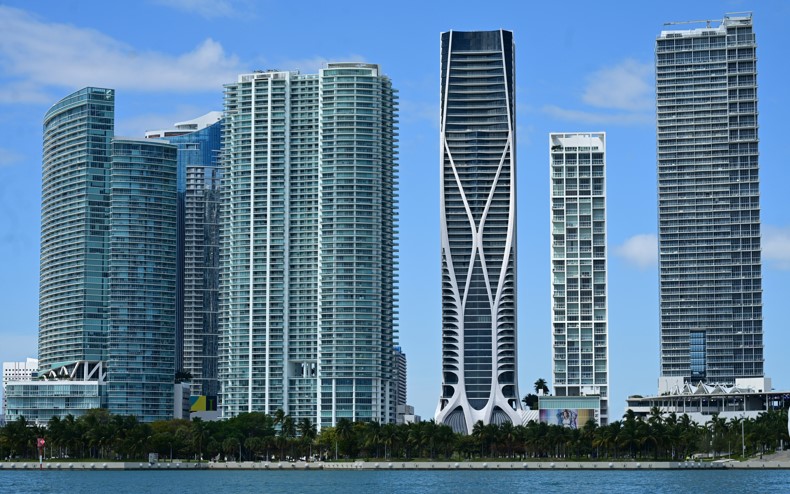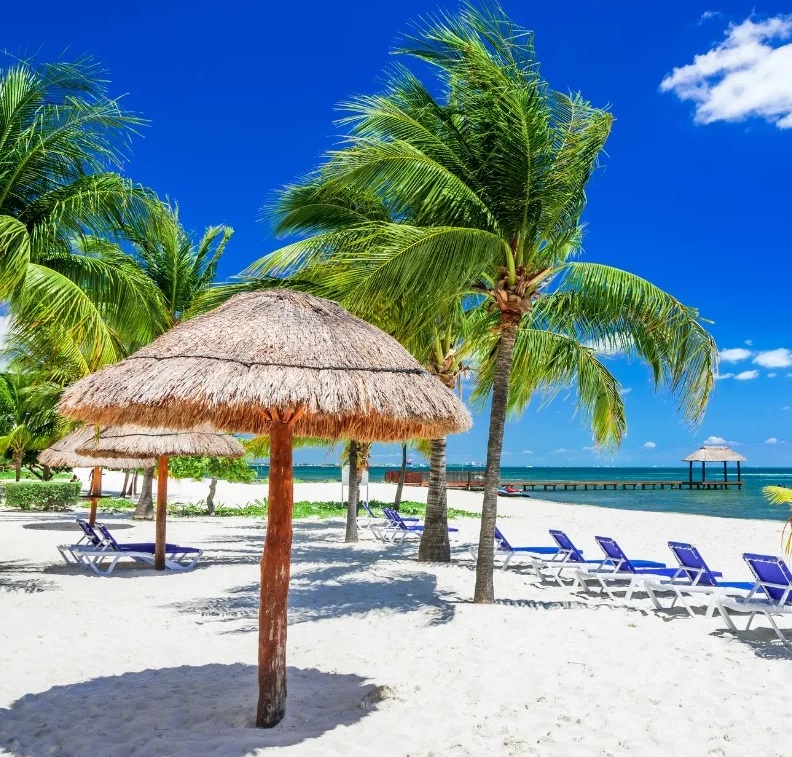 How long is the flight from Miami to Cancun?
Sit back, choose an in-flight movie and 1 hour and 47 minutes will fly by before you know it. That's how long it takes to get to Miami Airport (MIA) from CUN (CUN). The flight distance from Cancun Airport to Miami is just 534 mi (860 km). You'll be stepping off the plane and collecting your suitcase from the carousel before you know it.
Which airlines fly nonstop to Cancun?
There are several airlines that travel directly, with 87 (nonstop) flights between Miami and Cancun per week, averaging 12 per day. Here's a list of the airlines that provide Miami to Cancun Flights:
Aeromexico
American Airlines
Delta
Frontier Airlines
Spirit Airlines
United
Volaris
American Airlines connects Miami to Cancun up to 5 flights per day, followed by Frontier (3 flights per day), and Iberia (3 flights per day). However, there are also other airlines serving flights from MIA to Cancun.
How to get good deals?
It is possible to find a fantastic last-minute deal from Cancun Airport to MIA, but there's no guarantee. As many airlines publish prices up to 12 months in advance, it's worthwhile keeping an eye on fares early and being ready to pounce when you see a bargain. Expedia compares air carrier prices and updates flight deals regularly, so you can rest easy knowing you're always seeing the latest offers.
When is the best time to travel?
Book at least 1 week before departure in order to get a below-average price. The high season is considered to be June, July, and August. The cheapest month to fly is January.
If you are looking for a flight deal from Miami to Cancun, look for departures on Tuesdays and avoid leaving on a Monday, as it's usually the priciest day. When flying back from Cancun, Thursday is the cheapest day to fly and Friday is the most expensive.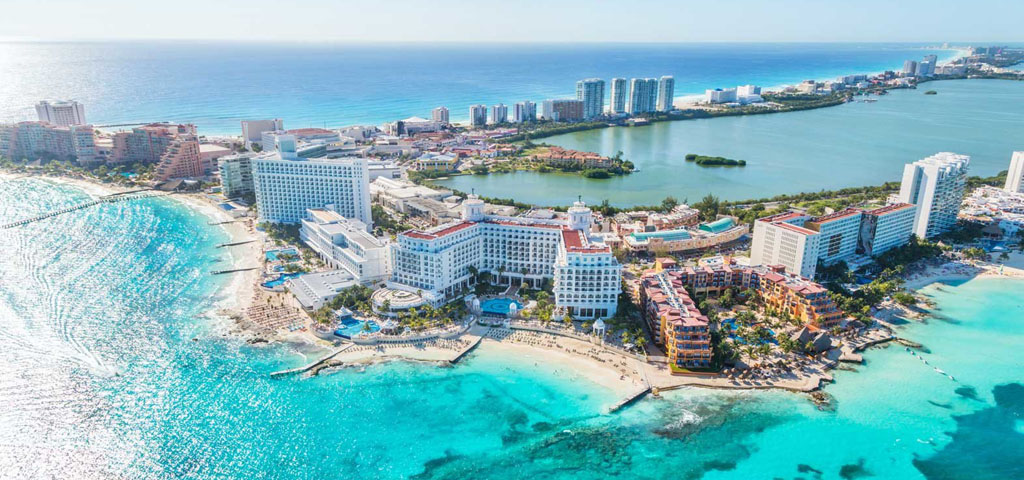 Customs at the Cancun Airport
For travelers flying into Cancun (CUN) or looking for Miami to Cancun Flights, there are four terminals. Typically, international flights from North America and Europe fly to Terminal 3 (flight operators like United Airlines, American Airlines, Spirit Airlines) although they can also use Terminal 4 (flight operators like Southwest, Suncountry, Aeromexico).
Once you've picked up your luggage, you pass through customs. Here you will see the green and red lights turning in a random way. A green light indicates you can pass and the red one means that airport authorities quickly review your luggage. Here you must have all your documents in hand.
Customs officers have the task of sorting and checking goods to enter the country from abroad and verifying compliance with the laws of value-added tax, general tax laws on import and export, and more.
The office has a responsibility to provide quality service to all visitors regardless of gender, color, nationality, or religion. Mexican customs search easily establish a responsible, efficient, and honest service.
Valid passport
Visa (for those countries that require it)
General statement (specifying type of aircraft and registration, departure, arrival, crew, and passenger data)
Immigration Format (1 per passenger or crew member)
Each passenger or head of household must file a customs declaration.
It will proceed to carry out random checks of passengers' luggage.
Customs officers will resend luggage to all the crew of that (only if the crew member remains in the country or leaves the FBO Terminal).
Looking for a cheap flight? 25% of our users found flights on this route for $154 or less one-way and $291 or less round-trip.
Book at least 1 week before departure in order to get a below-average price.

The high season is considered to be February, March, and April. The cheapest month to fly is January.

Morning departure is around 6% more expensive than an evening flight, on average*.
If you are looking for a place to relax before your flight to Cancun, there are a number of airlines that offer lounges at Chicago O'Hare International Airport. These include four United Club locations found in Terminals One and Two as well as three Admiral's Club locations found in Terminal Three.
If someone will be dropping you off before your flight to Cancun at Chicago Midway Airport, they can do so in front of any terminal concourse. When arriving at the airport, simply follow the signs to the departures area, which will lead you to the upper-level roadway. All of the terminals are handicap accessible.
A unique feature of Cancun Airport is that in order to use a taxi service, it must be pre-arranged before your arrival. Taxis can be booked online and there are wheelchair-accessible taxis that are available if needed.
If you want to rent a car upon arrival in Cancun, you'll be glad to know that all of the major car rental companies operate at this location. The rental car center at Cancun Airport is the largest in the area and it's open 24h per day for your convenience. The car rental counters are found in the arrivals hall of Terminal 3.
For mothers that are nursing young children, Chicago O'Hare International Airport offers mother's rooms in each terminal building. All of the mother's rooms feature very comfortable seating, electrical outlets, a diaper changing surface, and a sink.
Just because you're traveling to the airport does not mean you need to leave your technology behind. The Chicago Midway Airport offers free Wi-Fi as well as several charging stations found throughout the terminal buildings and plenty of power outlets in waiting areas.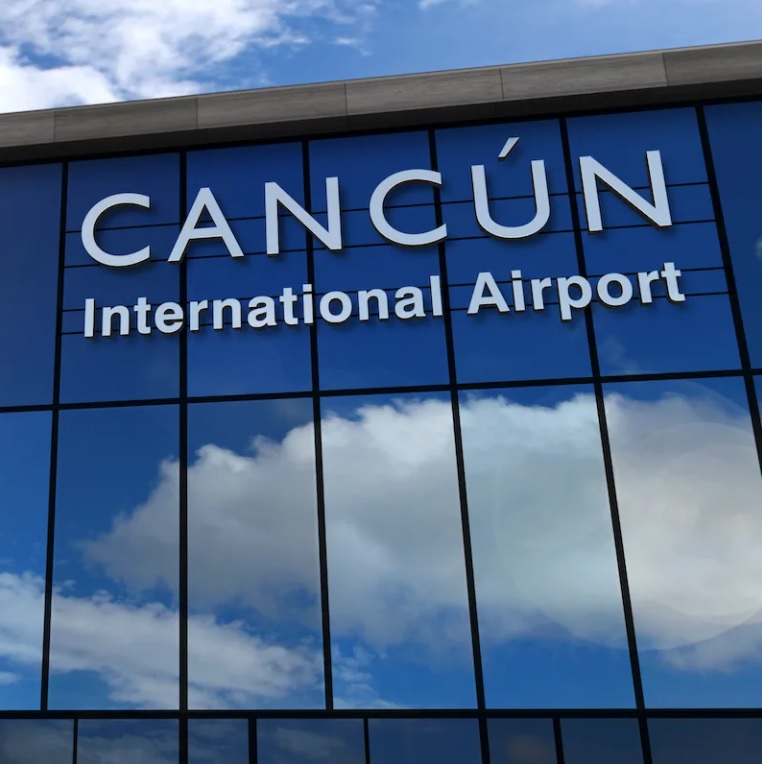 How to get from the Cancun Airport to Downtown?
For this, you have three options: the ADO bus, which will take you either to Cancun town, or Playa del Carmen on a budget ($13), or a pre-booked shared or private transfer from Cancun Airport directly to your hotel ($39). A simple search online will return plenty of companies offering this service. Finally, you can elect to grab a taxi upon exiting customs ($25-50). We do recommend getting private transportation since the taxi's fee tends to go up.
Are there hotels near the Cancun International Airport?
There are two hotels close by, the Comfort Inn Cancun Airport, located just 5 min outside the airport area and reachable by free airport shuttle, and the Courtyard by Marriot Cancun Airport, which is also a 5 min drive with a free airport shuttle. There's however, a new option, the Hilton Garden Inn Cancun Airport is just a few steps from the door at Terminal 2. They are receiving reservations for November 2022.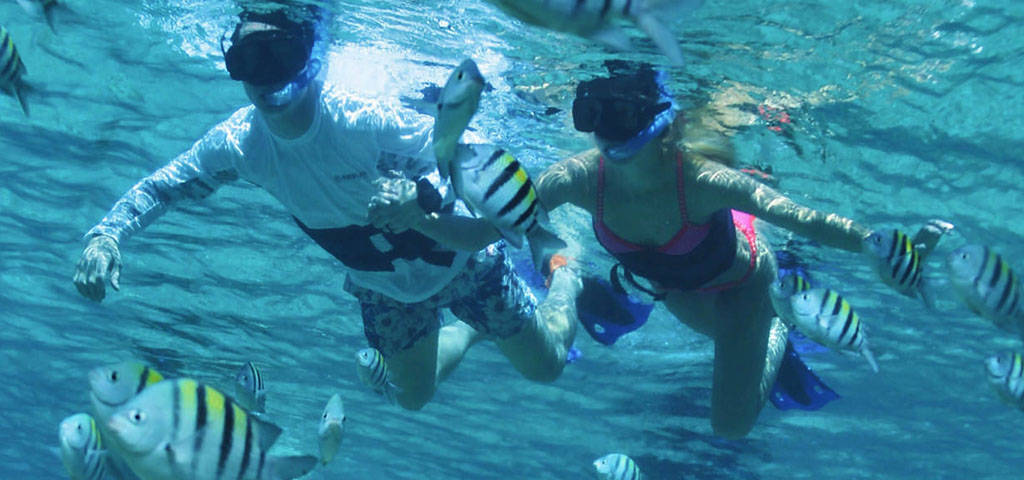 Cancun is the Best Tourist Destination by perfection. It has everything you need to make your vacations unforgettable with plenty of Cancun Tours to enjoy from. Snorkeling in Cancun is one of the most common Tours in Cancun as well as any other water activity…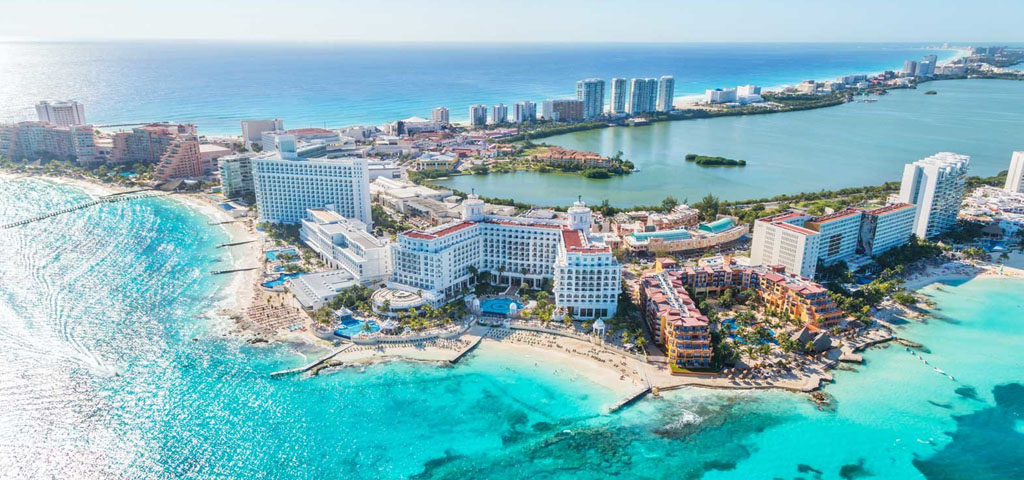 Cancun is worldwide known for its Beautiful and Luxurious All Inclusive Resorts all of them beachfront. In Cancun you'll find All Inclusive Resorts as well as Boutique Hotels and downtown comfortable hotels. There's something for every budget. More…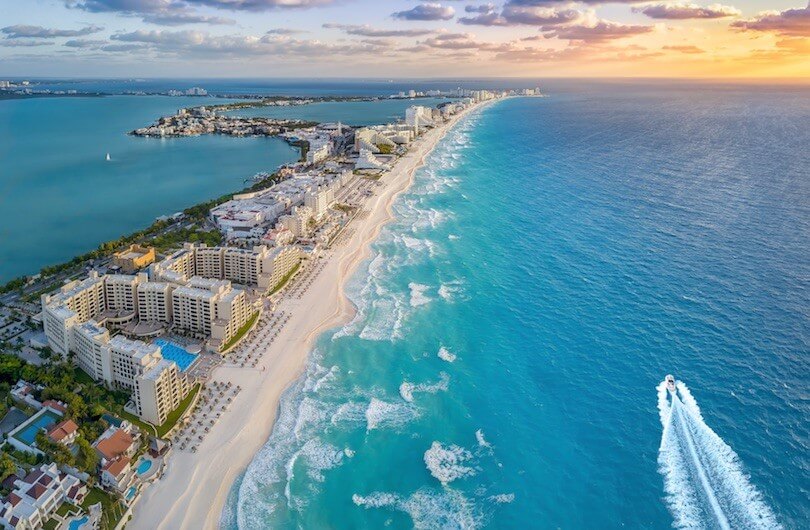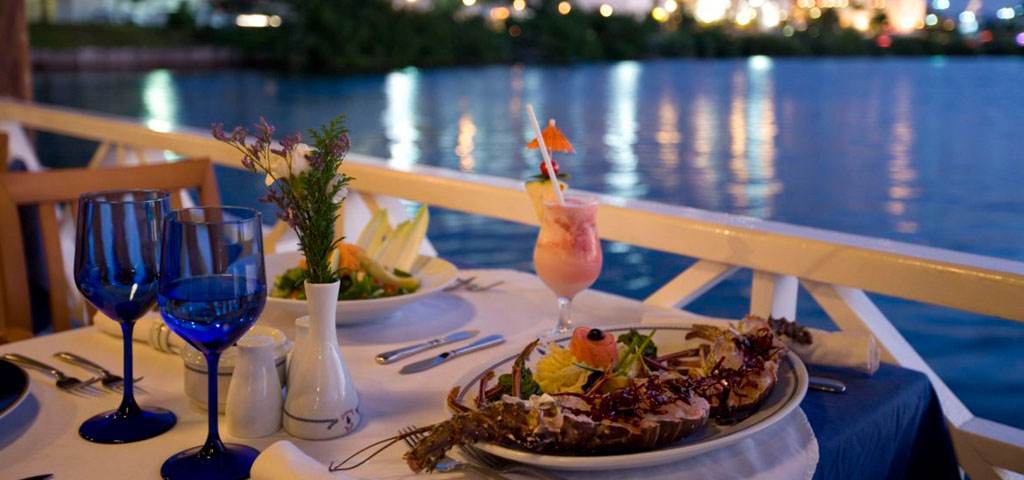 Restaurants in Cancun is something you'll have plenty of… Cancun has some really fine dining experiences for you, from Seafood to Steakhouse, to even Greek and Japanese top quality restayrants. You can find them with beautiful and unique lagoon views or ocean views. Don't be afraid to try something new during your vacation! Most of them offer a variety of shows and entertainment services! Check out our top suggestions here…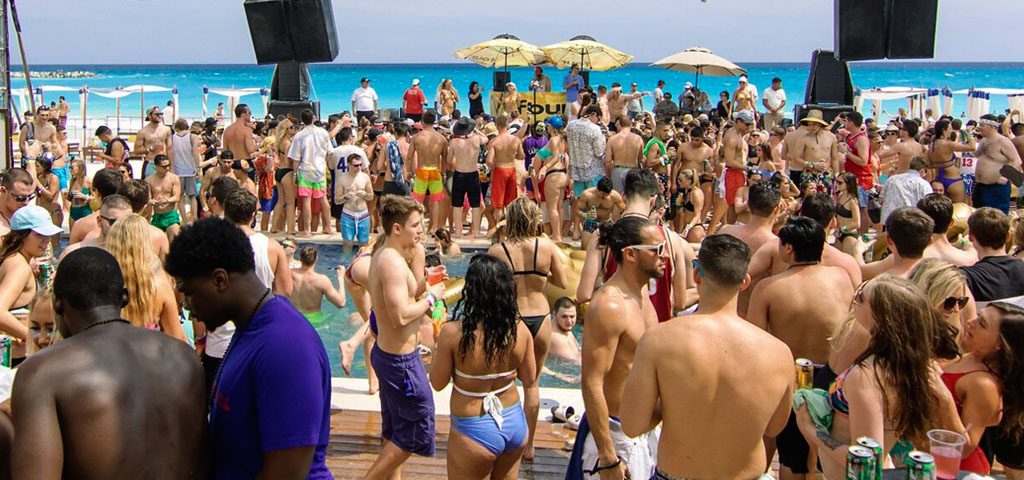 Cancun is the place you can party 24/7. From the beach to the bar to the club… You enjoy the best Beach Clubs and Nightclubs in town. Cancun's Nightlife is one of the best you can find in any tourist destination with excellent shows and fun.