Wondering what to do and where to go in the Hotel Zone? We've got you! We made a list of the must-see places for shopping, food, and drinks. Make the most of your stay in the Cancun Hotel Zone, and make every moment count. So if you're staying near the hotel zone in Cancun, you'll want to step out and see what Cancun has to offer, from museums to water activities, here's everything you need to know about where to go in the Cancun Hotel Zone.
Where is the Hotel Zone in Cancun?
The hotel zone is part of Cancun as it is an island connected by bridges, one in the 4.5 km of the Blvd. Kukulkan, and the other at the end in 23 km Blvd. Kukulkan and Punta Nizuc Ave. The zone is on a thin strip of land 20 minutes from downtown Cancun. As its name suggests, there's no shortage of hotels here.
Well, according to the internet, the Cancun Hotel Zone is home to all-inclusive resorts, international restaurants, and relaxing sandy beaches. According to locals and visitors, the Hotel Zone is where every tourist wants to experience fancy restaurants, the best parties, and a place to find a great variety of souvenirs.
Cancun Hotel Zone is only 23 minutes away from Cancun Airport.
Where to go shopping
Whether you are window shopping, people watching, or actually doing some shopping, These are the places to go! 
La Isla shopping village is an open-air shopping complex with clothing stores, restaurants & a Ferris wheel. Including a pier to the Nichupté Lagoon, you can also do some water sports or take off on a boat. La Isla is a place for guaranteed entertainment, it has it all, from a cinema to museums and even an aquarium, fun for the whole family! And if you're looking for the best place to do a shopping spree, this is the place for you. La Isla shopping village was recently remodeled and expanded, La Isla ll is now part of this shopping village. It offers the top luxury brands in its Fashion Harbor like Louis Vuitton, Salvatore Ferragamo, and Dolce & Gabbana, just to name a few.
Attractions near La Isla:
(0.01 mi) Interactive Aquarium

(0.04 mi) Cancun Wax Museum

(0.3 mi) Yamil Lu'um ruins

(0.5 mi) Ripley's Museum

(1 mi) Playa Marlín
Kukulcan Plaza is an enclosed shopping mall with the famous Luxury Avenue, a place where high-end brands have their stores like Bvlgari, Carolina Herrera, Hèrmes, and Cartier.
Attractions near Kukulcan Plaza:
(0.01 mi) Avenida Kukulkan

(0.02 mi) Museo Sensorial del Tequila

(0.06 mi) Cancun Diving College

(0.10 mi) Luxury Avenue Cancún

(0.06 mi) Kayak Experience Cancun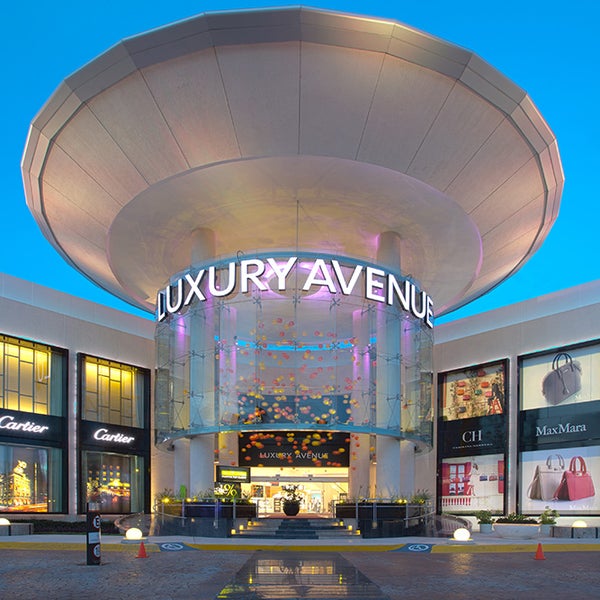 Plaza Forum is a semi-open shopping mall right in front of the ocean. This is the place you go after walking around in the Hotel Zone to grab a bite or have a few drinks. Plaza Forum is mainly known for its beach, Playa Forum, one of the nicest, if not the nicest, public beach in town. 
Attractions near Plaza Forum:
(0.03 mi) Coco Bongo

(0.05 mi) The City

(0.09 mi) Playa Fórum

(0.3 mi) Playa Chac Mool

(0.4 mi) El Faro, Punta Cancún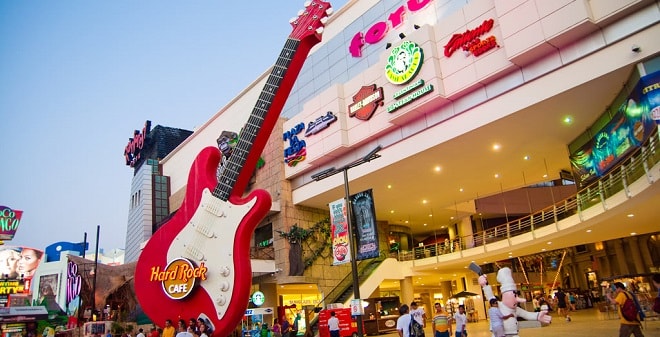 Where to eat
For some, vacationing in Cancun is never stepping out of their all-inclusive hotel. For others, it's all about experiencing the Cancun Hotel Zone for its commodities, attractions, and entertainment. So when it comes to food, there's no better place than here. You'll find local cuisine and extremely fancy gastronomy, as well as an option for all types of budgets.
Fish Fritanga

The surfin burrito

Tacos Los Chachalacos

Lorenzillos

FREDS

Bubba Gump Shrimp Co.

La Buena Barra

Rosa Negra

Ilios
Learn more here: Best Restaurants in the Hotel Zone.
Where to go for drinks in the Hotel Zone?
Going out for drinks in the Hotel Zone? Maybe a chill night out with friends? Well, most restaurants in the Hotel Zone have great mixology and cocktail options, but if you are looking for something a little bit more turned up, check out these places:
Cotorritos

Fat Tuesday

Alebris Bar

Bar del Mar

Señor Frog's