Cancun is a popular vacation destination for those dealing with cold Chicago winters. You should not have trouble finding flights to Cancun from Chicago; the airport handles an average of 7 inbound flights from Chicago per day.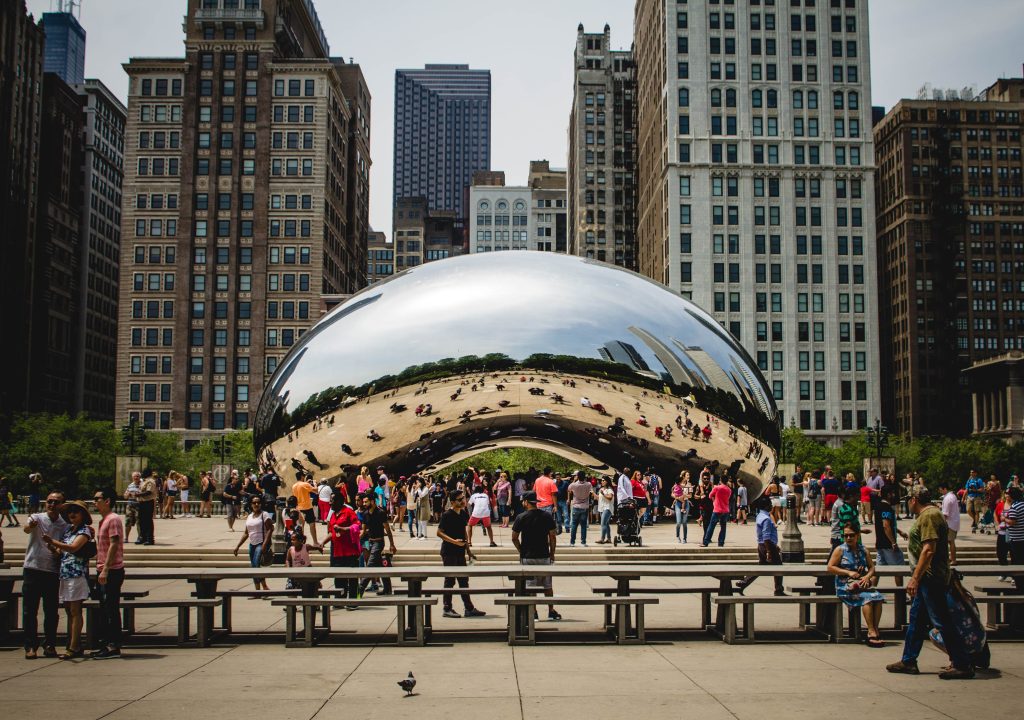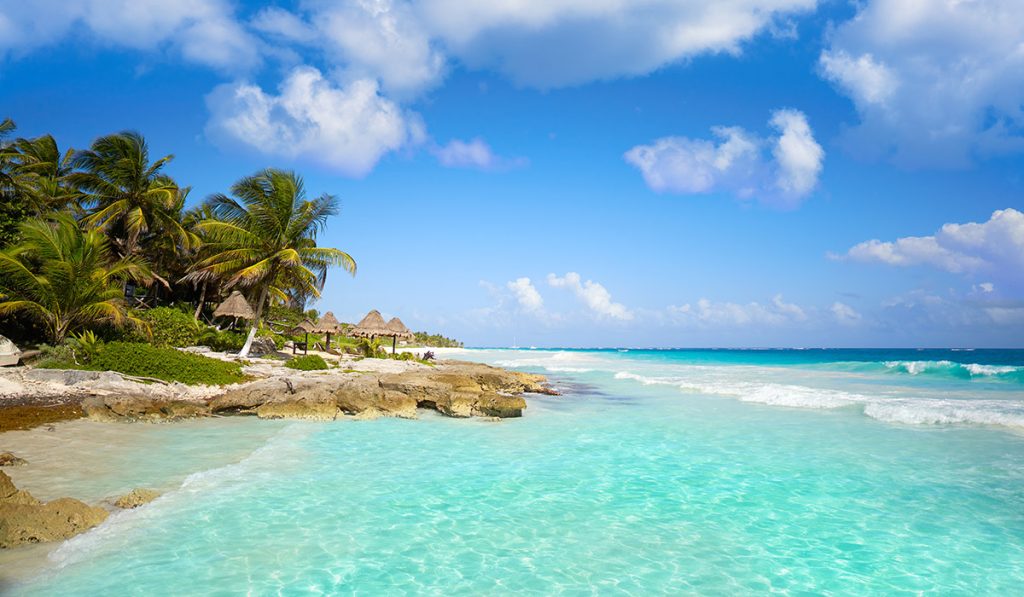 Nonstop flights
There are 9 nonstop flights per day traveling from Chicago to Cancun, for an average of 69 flights per week. Thankfully, there are several nonstop options to get you to this amazing destination. About 18 airlines have flights to the Cancun Airport from Chicago. United Airlines, American Airlines, and Frontier Airlines all offer nonstop service from Chicago O'Hare International Airport while Southwest Airlines offers nonstop service from Chicago Midway Airport.
Stopover flight
The stopover options between Chicago and Cancun are quite numerous. Of these many stopover options, Charlotte, Dallas, and Atlanta are the most popular. If you board a flight with a stopover in Charlotte, you'll land at Charlotte's exclusive Charlotte Douglas International Airport, whereas if you choose a flight with a stopover in Atlanta, you'll land at Hartsfield Jackson International Airport. If none of these stopover options appeal to you, and you board a flight with a stopover in Dallas, you'll land at the Dallas-Fort Worth International Airport. At any of these airports, you'll have a good rest, tasty meals, and a fun shopping experience, as they've all got comfy lounges, world-class restaurants, and well-stocked shops.
Is there good transportation?
Although there are taxi services, we do recommend that when arriving at the Cancun International Airport, the best is to have pre-booked a Private Transportation.
This will give you lots of benefits, like not waiting in line for the next taxi or van available, having someone waiting for you at the Cancun Airport, and most importantly, paying a lot less than the taxis at the Cancun Airport.
How long is the flight?
The duration of a nonstop flight to Cancun from Chicago is typically 3h 45m. The journey crosses a distance of 1441 miles.
How to get Cheap Flights from Chicago to Cancun?
In the last 3 days, Volaris offered the best one-way deal for that route, at $84. KAYAK users also found Chicago to Cancun round-trip flights on Frontier from $178 and on Spirit Airlines from $191.
If your flying dates are flexible, you should consider flying to Cancun on a Monday, as we generally find the cheapest rates on that day for this route. On the other hand, Saturday is the most expensive day to fly from Chicago to Cancun. For your return ticket, we recommend flying on a Friday and avoiding Wednesdays for the best deals.
Customs at Cancun Airport
Once you've picked up your luggage, you pass through customs. Here you will see the green and red lights turning in a random way. A green light indicates you can pass and the red one means that airport authorities quickly review your luggage. Here you must have all your documents in hand.
Customs officers have the task of sorting and checking goods to enter the country from abroad and verifying compliance with the laws of value-added tax, general tax laws on import and export, and more.
The office has a responsibility to provide quality service to all visitors regardless of gender, color, nationality, or religion. Mexican customs search easily establish a responsible, efficient, and honest service.
Valid passport
Visa (for those countries that require it)
General statement (specifying type of aircraft and registration, departure, arrival, crew, and passenger data)
Immigration Format (1 per passenger or crew member)
Each passenger or head of household must file a customs declaration.
It will proceed to carry out random checks of passengers' luggage.
Customs officers will resend luggage to all the crew of that (only if the crew member remains in the country or leaves the FBO Terminal).