Cancun, a tropical paradise located on the eastern coast of Mexico's Yucatan Peninsula, is renowned for its breathtaking beaches. With its crystal-clear turquoise waters, pristine white sands, and vibrant marine life, Cancun offers an unparalleled beach experience. Whether you're seeking relaxation, adventure, or a mix of both, Cancun has a beach for every preference. In this article, we will explore the best beaches in Mexico, along with other activities and tips to enhance your beach vacation.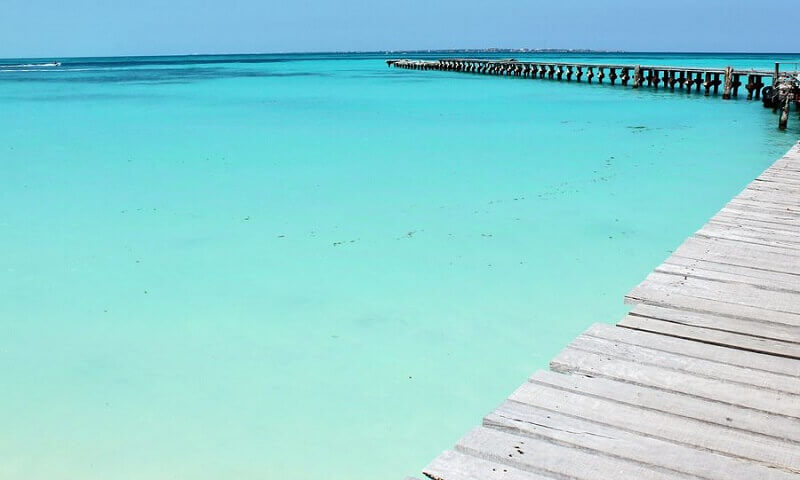 Introduction
Cancun has long been regarded as one of the world's top beach destinations, attracting millions of visitors each year. Its tropical climate, natural beauty, and warm hospitality make it an ideal getaway for beach lovers. Whether you're a sunbather, water sports enthusiast, or nature lover, Cancun has something for everyone.
Cancun: A Tropical Paradise
Nestled on the Caribbean Sea, Cancun boasts a tropical paradise setting with its palm-fringed coastlines and lush vegetation. The region offers a wide array of attractions, including luxurious resorts, vibrant nightlife, and an abundance of outdoor activities. But the true gem of Cancun lies in its breathtaking beaches.
What Makes a Beach the Best?
When it comes to determining the best beaches in Cancun, several factors come into play. These include the beach's natural beauty, water clarity, cleanliness, amenities, accessibility, and the range of activities available. The following beaches have been carefully selected based on these criteria, ensuring an unforgettable beach experience for visitors.
Top Beaches in Cancun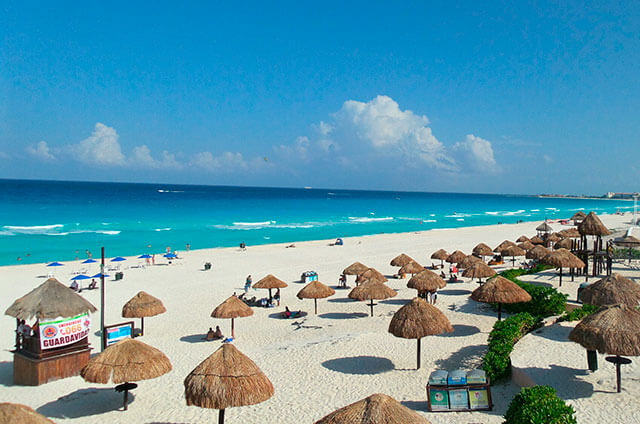 Playa Delfines
Playa Delfines is a must-visit beach in Cancun. Its pristine sands stretch for miles, offering ample space for sunbathing and relaxation. This beach is particularly popular for its mesmerizing views and breathtaking sunsets.
Playa Norte
Located on Isla Mujeres, just a short ferry ride from Cancun, Playa Norte is a hidden gem that offers a tranquil escape from the bustling city. With its shallow, crystal-clear waters and powdery white sands, it's the perfect spot for swimming and snorkeling.
Playa Forum
Situated in the heart of Cancun's Hotel Zone, Playa Forum is a vibrant and lively beach. It offers a wide range of activities, from beach volleyball to water sports. This beach is also known for its bustling nightlife scene, with numerous bars and clubs nearby.
Playa Maroma
Playa Maroma, located just south of Cancun, is renowned for its pristine beauty and secluded atmosphere. With its soft sands and calm waters, it provides a serene setting for relaxation. Snorkeling and diving enthusiasts will also find an abundance of marine life in the nearby coral reefs.
Isla Mujeres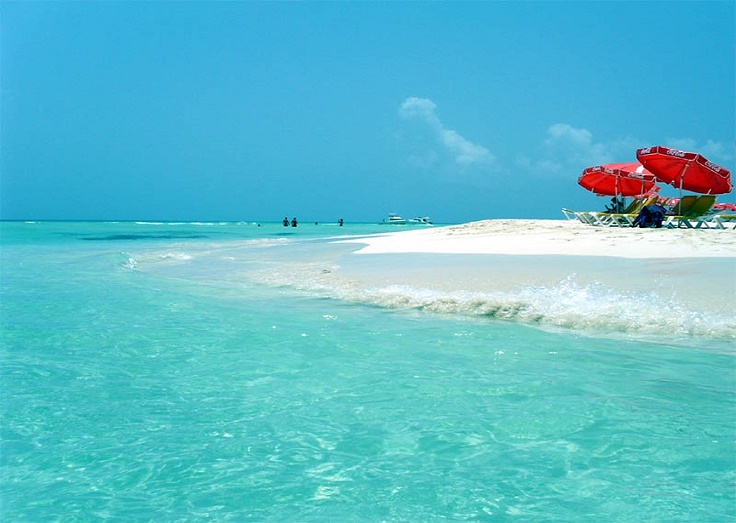 Isla Mujeres, a small island off the coast of Cancun, boasts some of the most picturesque beaches in the region. Playa Norte, Playa Lancheros, and Playa Garrafon are among the top highlights, offering breathtaking views, crystal-clear waters, and vibrant marine life.
Xpu-Ha Beach
Located south of Playa del Carmen, Xpu-Ha Beach is a hidden gem known for its tranquil and untouched beauty. Surrounded by lush vegetation, it offers a peaceful escape from the crowds. The calm, turquoise waters are perfect for swimming, kayaking, and paddleboarding.
Tulum Beach
Tulum Beach, situated near the ancient Mayan ruins of Tulum, is famous for its bohemian vibe and stunning natural beauty. The powdery white sands and turquoise waters create a postcard-perfect setting. Visitors can also explore the nearby cenotes and enjoy beachfront yoga sessions.
Puerto Morelos Beach
For those seeking a quieter beach experience, Puerto Morelos Beach is an excellent choice. This laid-back fishing village offers a tranquil atmosphere and a charming beachfront. Snorkeling enthusiasts will also find the nearby Puerto Morelos Reef National Park a captivating underwater paradise.
Playa Tortugas
Playa Tortugas is a family-friendly beach located in the Hotel Zone of Cancun. It offers a wide range of activities, including jet skiing, parasailing, and boat tours. The beach is lined with restaurants and shops, making it a convenient spot for both relaxation and entertainment.
Akumal Beach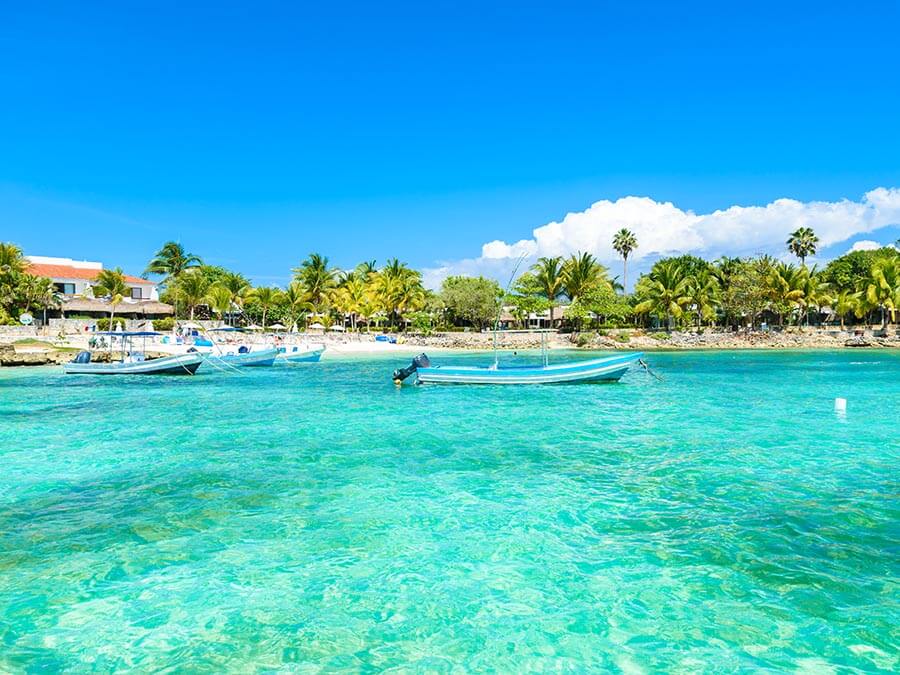 Akumal Beach, situated south of Cancun, is famous for its sea turtle population. Snorkelers and divers can swim alongside these gentle creatures in their natural habitat. The beach's soft sands and clear waters make it an ideal spot for sunbathing and exploring the underwater world.
Playa Langosta
Playa Langosta, located in the Hotel Zone, offers a more serene and secluded beach experience compared to its neighboring beaches. It's an excellent spot for strolling along the shoreline or simply enjoying the peaceful ambiance. The beach is also known for its stunning sunsets.
Xcacel Beach
Xcacel Beach, a protected ecological reserve, is a paradise for nature lovers. Its pristine beauty and abundant marine life make it a favorite among snorkelers and divers. The beach is also a nesting site for sea turtles, and visitors can witness the awe-inspiring sight of hatchlings making their way to the sea.
Punta Nizuc
Punta Nizuc, located at the southern end of Cancun's Hotel Zone, is a secluded and exclusive beach. Its powdery white sands and crystal-clear waters create a picturesque setting. Visitors can indulge in luxury beachfront resorts and enjoy a wide range of water sports activities.
Beyond the Beaches: Water Activities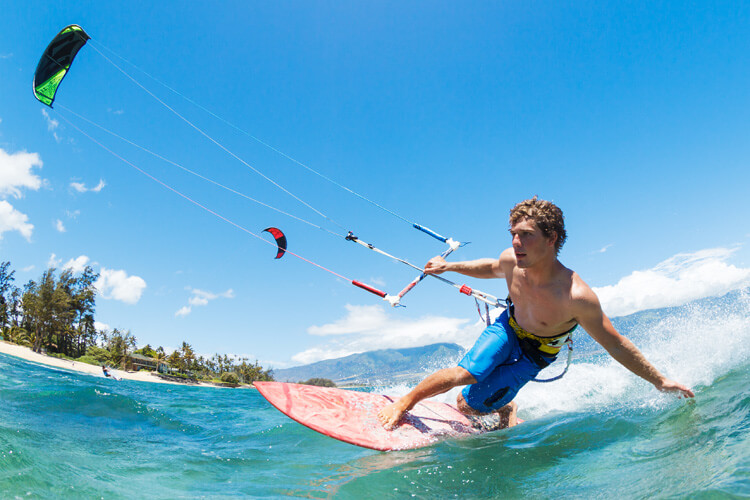 While the beaches of Cancun are undoubtedly the main attraction, there are plenty of other water activities to explore. From snorkeling in the vibrant coral reefs to jet skiing, paddle boarding, and even swimming in cenotes (natural sinkholes), Cancun offers endless opportunities for aquatic adventures.
Exploring the Mayan Ruins
Cancun's rich cultural heritage extends beyond its stunning beaches. Visitors can immerse themselves in history by visiting the nearby Mayan ruins. The ancient city of Tulum, perched on a cliff overlooking the Caribbean Sea, and the majestic Chichen Itza, one of the New Seven Wonders of the World, are must-visit sites for history enthusiasts.
Enjoying the Local Cuisine
No visit to Cancun is complete without indulging in the local cuisine. From fresh seafood delicacies to traditional Mexican dishes, Cancun offers a diverse culinary scene. Don't miss the opportunity to try ceviche, tacos al pastor, and refreshing margaritas while overlooking the turquoise waters.
Safety Tips for Beachgoers
While enjoying the beaches in Cancun, it's essential to prioritize safety. Here are a few tips to ensure a safe and enjoyable beach experience:
Always swim in designated areas and follow the instructions of lifeguards.

Apply sunscreen generously and frequently to protect your skin from the strong sun.

Stay hydrated by drinking plenty of water, especially during hot and humid weather.

Be cautious of strong currents and rip tides, especially during the rainy season.

Secure your belongings and valuables to prevent theft while enjoying the beach.
Conclusion
Cancun's beaches offer a paradise-like setting that caters to all types of beach enthusiasts. From the lively and vibrant Playa Forum to the tranquil and secluded Playa Maroma, each beach has its own charm and attractions. Beyond the beaches, Cancun provides a wide range of water activities, cultural experiences, and delectable cuisine, ensuring an unforgettable vacation. So pack your sunscreen, swimsuit, and sense of adventure, and embark on a beach getaway to Cancun.
FAQs
1. Is Cancun safe for tourists?
Cancun is generally considered safe for tourists. However, it's important to exercise caution and be aware of your surroundings, especially in crowded areas and at night. It's recommended to follow common-sense safety practices and adhere to any guidelines provided by local authorities.
2. Can I swim with sea turtles in Cancun?
Yes, you can swim with sea turtles in Cancun. Akumal Beach is a popular spot for snorkeling and swimming alongside these gentle creatures. Remember to maintain a respectful distance and follow guidelines to ensure their protection.
3. Are there any all-inclusive resorts in Cancun?
Yes, Cancun is known for its abundance of all-inclusive resorts. These resorts offer a wide range of amenities and activities, including access to private beaches, pools, and dining options.
4. What is the best time to visit Cancun?
The best time to visit Cancun is during the dry season, which runs from November to April. The weather is generally warm and sunny, perfect for beach activities. However, it's important to note that this period is also the peak tourist season, so expect larger crowds and higher prices.
5. How do I get to Isla Mujeres from Cancun?
To get to Isla Mujeres from Cancun, you can take a short ferry ride from the Ultramar Ferry Terminal located in Puerto Juarez or Gran Puerto. The ferry journey takes approximately 15-20 minutes, and tickets can be purchased at the terminal.