Top 5 beaches in Cancun and the Riviera Maya
There's no way you can think about Cancun and not think of beaches. The Hotel Zone has great options, but why stop there? All along the Riviera Maya, there're unique beaches waiting for you to discover. It only takes the will of adventure and enough sunblock! Here we listed our Top 5 beaches in Cancun and the Riviera Maya, so once you land at Cancun Airport you'll know where to go. Take your time and make your dream vacation unforgettable.
1. Playa Chac Mool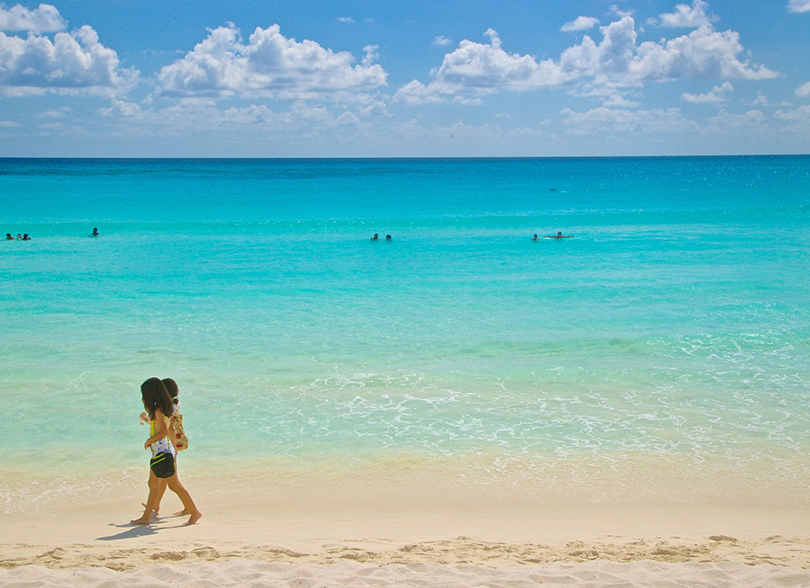 Starting off with a favorite, Playa Chac Mool is a beach of about one mile in length. Located at Kilometer 10 of Kukulkan Boulevard in the Hotel Zone. From this list, it's the most accessible one since is right in the Hotel Zone. It's very easy to get there by public transportation. Whether you come from another hotel or downtown Cancun, buses usually stop at this beach. From Downtown Cancun, it should take you about 20 minutes to get there by public transportation. 
As a public beach, Playa Chac Mool charges no entrance fee. You can enjoy palapas, umbrellas, and chairs, use public bathrooms and showers, lifeguards, etc. These amenities and the location makes Playa Chac Mool quite famous between locals and tourist, so you might want to get there early if you want to get a nice spot with a palapa, either way, the beach is beautiful at any time of the day,
This beach is ideal If you want to practice surfing, sailing, or other water sports. As a plus, Playa Chac Mool is one of the beaches that hosts the turtle nesting season from May to December, so you might be able to see some protected areas where turtles have left their eggs.
2. Playa Delfines
Witness sunsets and sunrises like never before at Playa Delfines. This public beach has been known as one of the best beaches in Cancun for several years. What visitors love about this beach and what makes it famous is the fact that it is the only place where you can enjoy a panoramic view of the Caribbean Sea. 
This is a very common stop for visitors and locals to enjoy the most beautiful sunsets and sunrises. And if you were wondering, this is the place where you can find the famous "CANCUN" sign and snap a photo with the ocean as background. And just to add up to this great place, the Archaeological Site of El Rey is just across the street, so if you want to switch it up a little bit, you can easily enjoy the ruins and views of this place.
You must know there are no restaurants in the area, so if you are planning to go, just pack a cooler with your favorite snacks. Be aware of the rules and help maintain the beach as clean as possible by not bringing glass bottles, not smoking, leaving no trash, respecting the turtles and remembering that pets are not allowed.
3. Playa Norte Isla Mujeres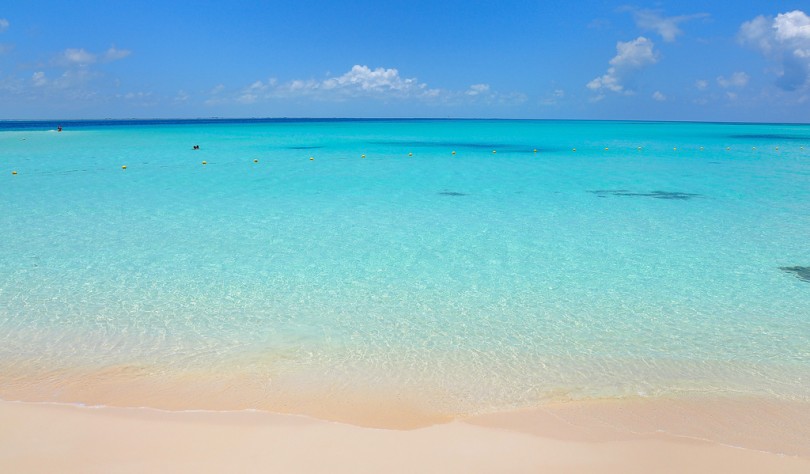 Located at Isla Mujeres, once you get to the Marine, walk or take a taxi for about 0.43 mi to Playa Norte. Famous as one of the best beaches in the Riviera for its clam and crystalline waters that make you feel like you're in an endless pool. 
Also a public beach, with an extension of 0.62 mi of white and fine sand. Visitors love how easy you can walk 200 m from the shore and the water level will still get you to your waistline. 
Sunsets here are to die for, the views are unbelievable and the whole atmosphere is so serene, you'll never like to leave.
Playa Norte is not only known for its beauty, for you, history lovers here's a historic fact about it, Playa Norte was also actually the place where Spaniards set foot in 1517 when they made their first expedition with Francisco Hernández de Córdoba as their leader.
4. Playa Maroma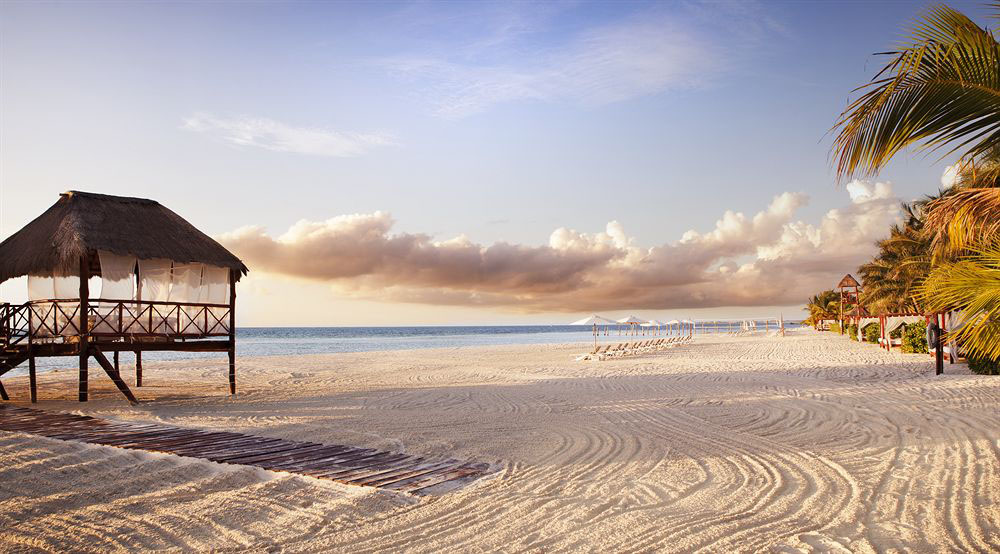 As fourth on our list, without a doubt, Playa Maroma deserves to be talked about. It is known for being one of the most difficult beaches to visit but it is worth the trip. The only way to get there is by car or bus. You can take a bus in ADO Cancun or a Playa Xpress to the beach. It is located 35 km south of the Cancun Airport and about 10 km north of Playa del Carmen. 
Although Playa Maroma is a public beach, you will be asked to pay a fee that will be paid back to you as drinks or food at the beach club.
Once at Playa Maroma, you'll get to dive into the fun with water sports, diving, snorkeling, kayaking, and much more! 
5. Playa Xpu-ha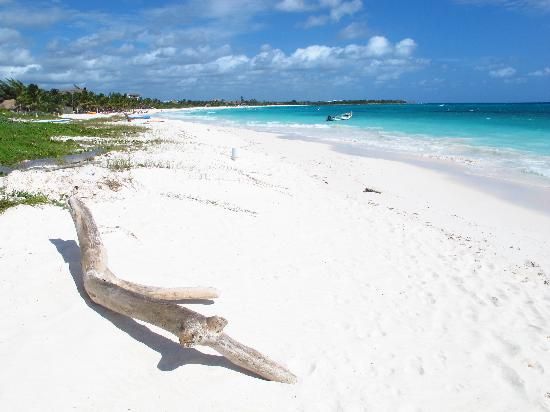 Located about 30 min south of Playa del Carmen, you'll find a hidden treasure between locals. Playa Xpu ha is still to be discovered by tourists, in the meantime, it doesn't get crowded and is one of the purest beaches in the Riviera Maya. 
As you get to the beach, you'll be asked to pay a $50 MXN entrance fee per person, this is about $2.50 USD. Make sure to bring cash, since the credit card is not accepted.
Playa Xpu Ha is open daily from 10:00 am–6:00 pm. Here's a pro tip: get there as early as you can to get the best spot at the parking lot and at the beach. Lucky for you, there are various beach clubs available on-site. There's plenty of space for everyone, or you can even bring your own things and have a picnic at the shore! If you decide to do so, don't forget to bring a blanket, an umbrella and a bag for your trash.
Enjoy paddle boarding, snorkeling, banana boat rides, and other water sports at Playa Xpu Ha.
Hope you find this article useful! Check out our previous article on Best Things To Do in Cancun.