Cancun is very well known for its magnificent turquoise beaches. There is a wide variety of beaches around the Hotel Zone, but if you want to know the best beaches in Cancun stay with us! Besides its beautiful Nichupte Lagoon, Cancun is located on the stunning Caribbean Sean and it possesses amazing blue crystal waters. Cancun Airport is very close to Cancun's Beaches it only takes 20-30 minutes approximately to get there.
Forum Beach or Gaviota Azul
This is one of the main beaches in Cancun, it is definitely a must. This place is located in the heart of the hotel zone, specifically at the Party center. As soon as you walk to the beach you will amaze by those turquoise beach colors. This beach is huge, there is a spot for everyone. This place has everything to spend a great day, it has a party atmosphere due to its location. There are also some water activities available such as Jet Skiing and Parasailing. You can even rent lounge chairs and umbrellas to relax with the view of the Caribbean Sea. A famous beach club is located in front of this beach, so you can also try this one, it is "Mandala beach Club" if you are looking for a party this is the choice.
These are some of the perks of this beach, but now we will show you the best part, the turquoise water. We won't talk a lot, just admire the next pictures you will see.
25 minutes from Cancun Airport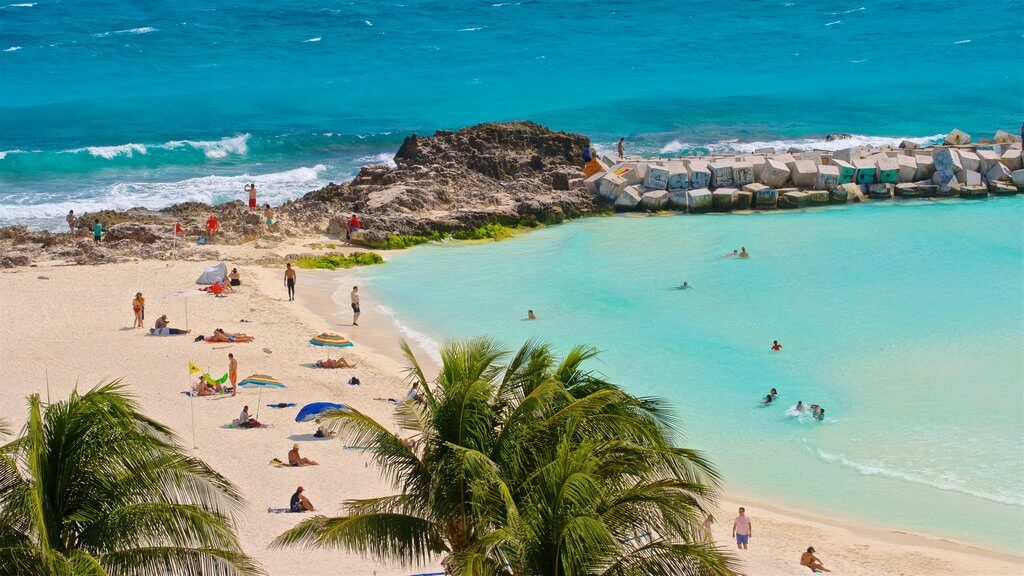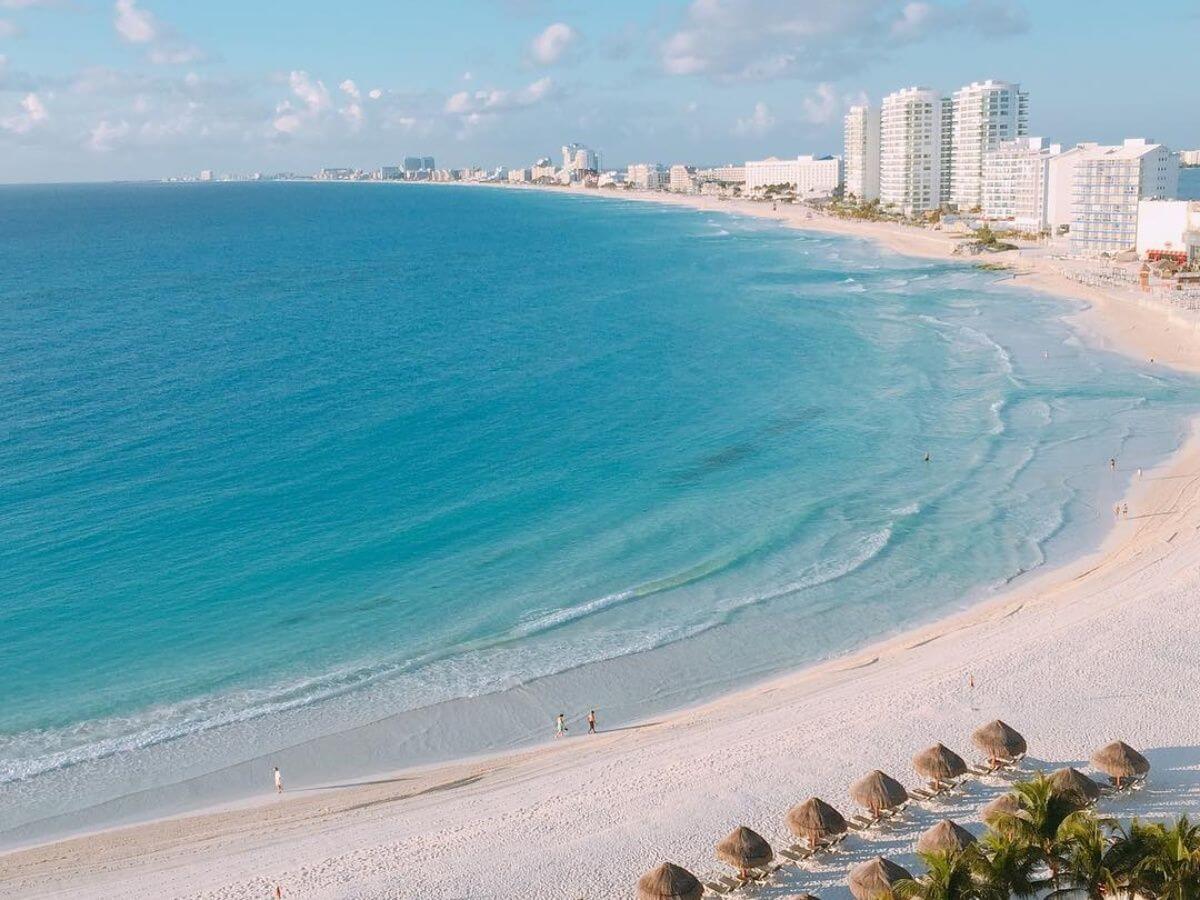 Delfines Beach
A spot you definitely visit on your trip to Cancun. This is also called "El Mirador" the best place to admire the magnificent Cancun Sea. You can also visit this beach to relax, walk and swim. But we recommend you to get into the water only if you are a good swimmer, this is an open sea and usually, the waves are really high. You will love this beach, do not forget to take some pictures.
15 minutes from Cancun Airport
Marlin Beach
This beach has everything you need in addition to having a wonderful turquoise color. It is one of the most beautiful beaches in Cancun, it has the necessary services. You can have the best beach day in Cancun at this beach, relaxing while you are laying in a lounge chair with a fantastic view. Now we will show you some pictures of what are we talking about!
20 minutes from Cancun Airport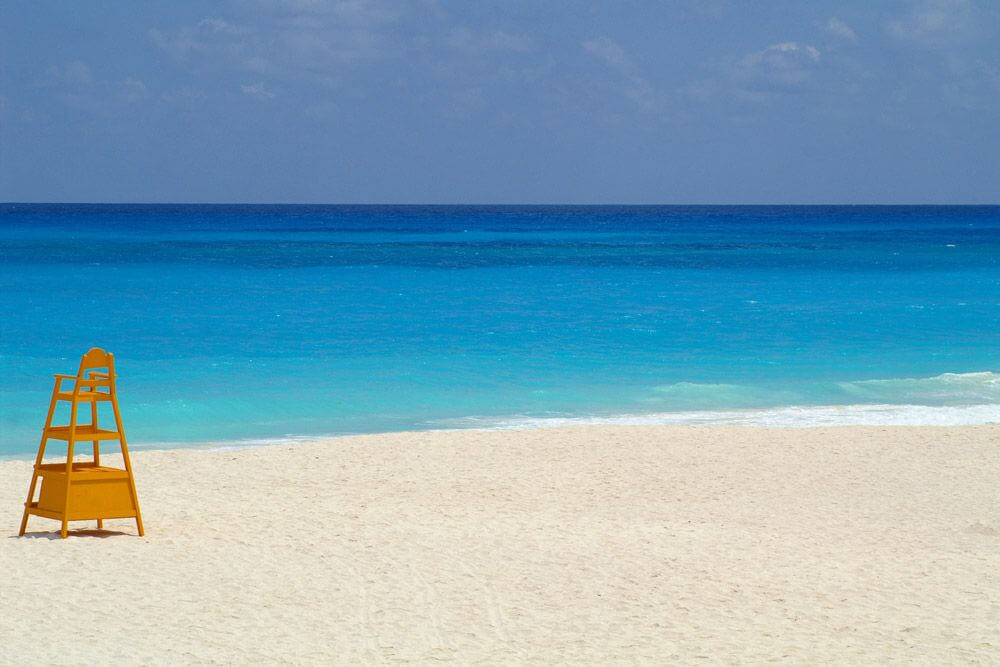 Langosta Beach 
Perfect for family and kids. This place is located near the Nichupte Lagoon, it's perfect for kids because of its shallow depth, and there is also a floating water park. Everybody can enjoy this water park and a beautiful beach. You can also be able to see the best sunset here, while the pirate ships sail out to the Caribbean Sea.
30 minutes from Cancun Airport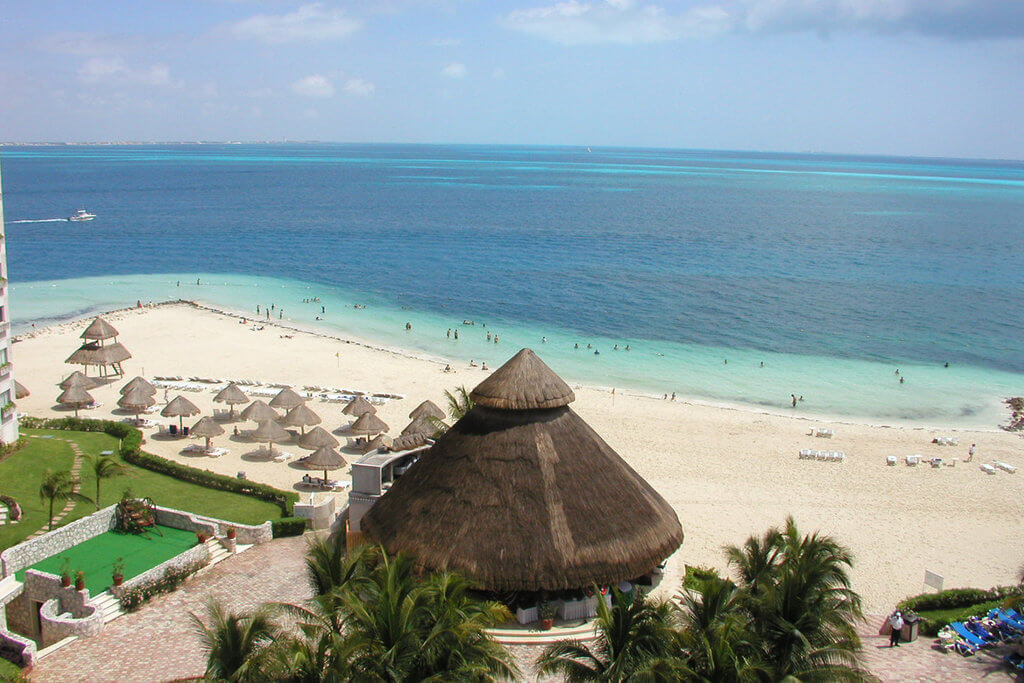 After reading this post, now you know where to go when you visit Cancun. We also want to recommend this post to find out 7 extreme activities in Cancun!
Thanks for reading us!