A considerable amount of plastic particles wash up along Mexico's coastline every year. This is something that concerns locals and tourists. In this article we let you know about the Blue Flag Beaches in Cancun, starting from Cancun to Isla Mujeres and Playa del Carmen. Everything you need to know on how this is studied for you to pick the perfect beach for your summer vacation in Cancun. 
Whether you're on vacation or want to have a family day, everyone loves spending a day at the beach. But when it comes to choosing a beach, how do you pick? Well, many looks for beach clubs that provide food and restroom services, others seek good music and drinks, but all want a clean beach they can enjoy. 
Look for the Blue Flag!
What is the Blue flag certification? Well, this is what you are looking for to make sure you make the right choice in picking a beach to spend the day on. Blue Flag Certification is an international certification valued all over the world by millions of people.
Blue Flag represents a commitment to the environment and the users of each beach. This is achieved through the highest standards worldwide in the following areas: environmental education and information, water quality, environmental management, safety, and services.
The main idea of the Blue Flag program is to connect the public with their environment and encourage them to learn more about their surroundings. As such, environmental education activities should be offered and promoted in addition to a permanent display of information relevant to the site in terms of biodiversity, ecosystems, and environmental phenomena.
Cancun!
Playa Las Perlas in Cancun
Recent studies by the local University, Universidad del Caribe, found that Cancun is home to the cleanest beach in the state thanks to its low level of microplastic particles. The study's results show that Playa Langosta in Cancun is the cleanest beach in the state. 
By analyzing and comparing it against 22 other popular beaches, researchers were able to identify the cleanest locations with the lowest traces of plastic waste. This gave Playa Langosta an opportunity to earn the Blue Flag.
Other popular Cancun beaches were also found to be cleaner compared to other Quintana Roo regions. Playa Langosta isn't the only plastic-free beach in the state. The study also measured beaches by the total weight of plastic per cubic meter. Based on that measurement, it found Playa Delfines to have comparatively low levels of plastic, with just 315 grams per cubic meter. 
This is a very common stop for visitors and locals to enjoy the most beautiful sunsets and sunrises. And if you were wondering, this is the place where you can find the famous "CANCUN" sign and snap a photo with the ocean as background. As is expected, Playa Delfines also has blue-flag certification, meaning it is routinely cleaned and meets high environmental standards. 
It's no surprise that the Municipality of Benito Juarez is ranked first on the national list of Blue Flag sites and also first in the world in Sustainable Tourism boats. 
Here's a list of the beaches in Cancun that have earn the Blue-Flag Certification:
Atelier & Estudio Playa Mujeres

In the Hotel Zone:
Isla Mujeres!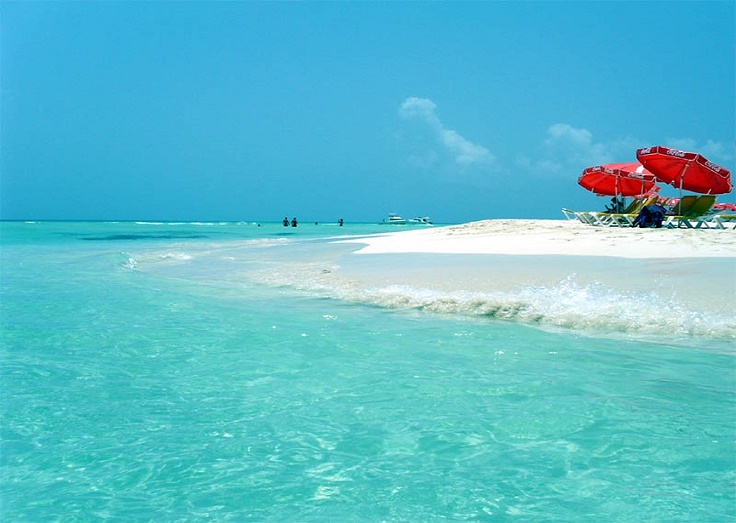 The Blue-Flag acknowledgment is set to bring in more visitors than before. Even though the shores of Playa Centro and Playa Norte have always been popular with American tourists, this only adds up to its beauty. As the most pristine beaches on the island, they both earned the blue-flag certification in recognition of fulfilling the high-quality standards.
As mentioned, in order to acquire Blue Flag status, beaches must meet 33 specific criteria: firstly, each beach should provide information about the Blue Flag Programme to the general public, as well as display information on the water quality and ecosystems in the region. Next, the beach must be clear of wastewater or sewage and be free from harmful bacteria. Environmental management (including the level of litter and noise pollution on the beach) and safety management must also be monitored constantly.
Here's a list of the beaches in Isla Mujeres that have to earn the Blue-Flag Certification:
Playa del Carmen!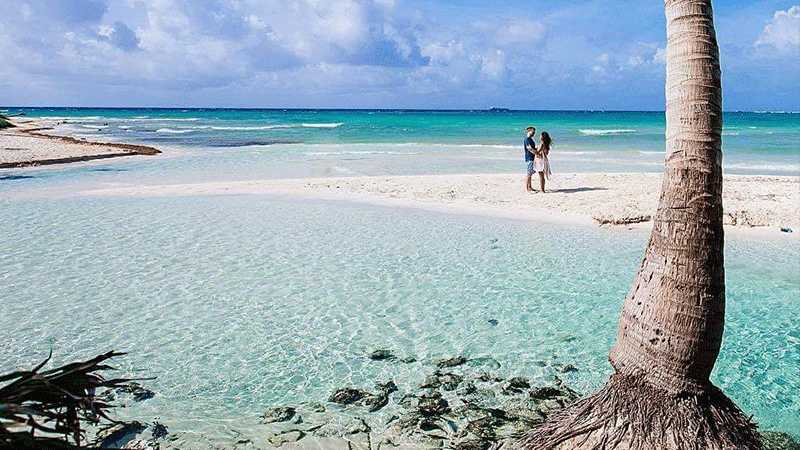 Playa del Carmen draws millions of tourists each year. Many refer to Cancun to have the most beautiful beaches in the area. But Playa del Carmen does her fair fight by offering many clean and beautiful beaches. Tourists tend to visit Playa Mamitas or Playa Maroma, which are great beaches. Do know that Playa Mamitas gets very crowded. So we recommend you check the Blue-Flagged beaches in Playa del Carmen and explore them! 
Here's a list of the beaches in Playa del Carmen that have earn the Blue-Flag Certification:
Iberostar Tucán & Quetzal

Playa Pelicanos
If you liked this article, you might find this next article useful: Top 5 beaches in Cancun.