Mexico has incredible biodiversity around the country. That is why is the favorite place for travelers to sightseeing. Beaches, Forest, Lakes, lagoons, and even deserts are some of Mexico's ecosystems. Today we will show you 3 Mexican tourist destinations able to visit.
Cancun and the Riviera Maya
Breathtaking beaches, Cenotes, Eco-Parks, turquoise waters, delicious seafood, beach clubs, extensive marine life, and more is what these destinations offer to all travelers. These places are very famous, and many travelers around the world want to visit them due to the Best Beaches, and a great environment in Cancun and Riviera Maya and its warm welcome by the local people.
Since 8 of June, Cancun, Playa del Carmen, Tulum and more cities in Quintana Roo reopened its doors for tourists. Currently, these destinations are working with all the sanitary measures and operating at 30% of capacity. This might change soon, due to the state traffic light that is in orange and is going to change to yellow which means that the destination will be able to increase its capacity percentage. Some tours, restaurants, eco-parks, and more tourist activities are already open. How to get to these places?  You need to take a flight to Cancun Airport which is the nearest option.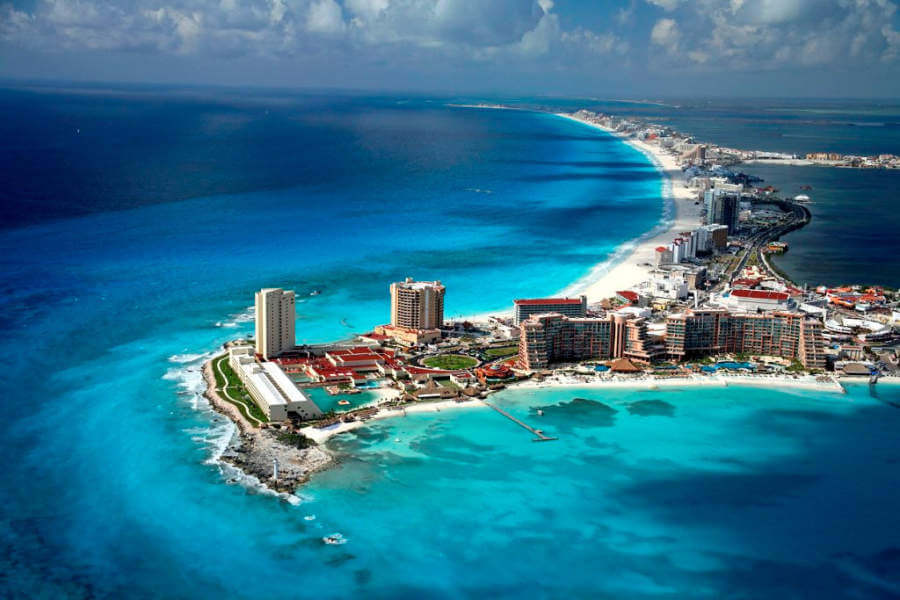 You might want to read 41 hotels in Cancun Opened
2. Puerto Vallarta
Puerto Vallarta is a city and popular vacation resort on the Pacific Coast of Mexico. Known for its spectacular beaches, marine life, water sports, and local resorts, Puerto Vallarta is one of the most popular vacation destinations in the world. This destination owns a great environment, extensive tourist activities, and more beautiful landscapes. You definitely must not miss a sunset in this wonderful town they are just breathtaking. At the center, you can see colonial buildings and amazing structures, and on the beach, you will find a very modern resort and more. How to get there? With direct flights from most North American and European cities offered by Aeromexico, America West, Alaska, and Continental Airlines.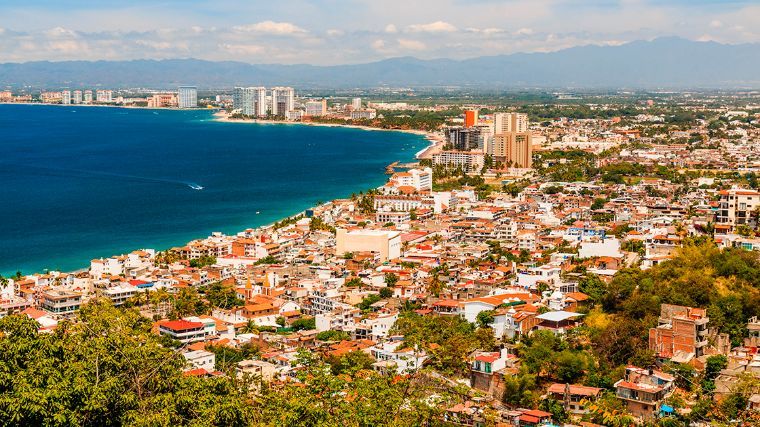 3. Los Cabos
On the Sea of Cortés in Baja California, at the edge of the horizon, an amazing destination is waiting for you. This place has unique views and amazing. You can practice snorkel, kayak, and sport fishing, or experience romance in one of this destination's secluded beaches, where you'll admire El Arco (The Arc); an imposing rock formation, sculptured by the ocean; this is the distinctive symbol of Los Cabos, which was recently declared as World Heritage. Enjoy the sun, beaches, and the spectacular natural setting that mixes desert and the warm emerald sea.

Thank you for reading "Mexican tourist destinations able to visit"