Cancun is located on the Mexican Caribbean coast, due to its location and being a tropical destination the weather is mostly warm. From June to November, Cancun and all the state is on hurricane season. But do not worry, this doesn't have to scare you, we will explain All you have to know about Cancun Weather.
Cancun has an average weather temperature of 77 Fahrenheit or 25 celsius depending on the time of the year you come. But most of the year is hot and humid.
Imagine yourself enjoying the crystal waters in one of the best beaches in Cancun, and then the sky turns dark and starts to rain. It sounds like a ruined plan, right? Well, this happens a lot in Cancun. We can have some spontaneous rain, mainly during this hurricane season. These rains are short and occasional, generally, they do not last all day. Do not get surprised if the day seems like it's going to be perfect and then a light shower appears. Fortunately, after that uninvited rain, the sun comes back again.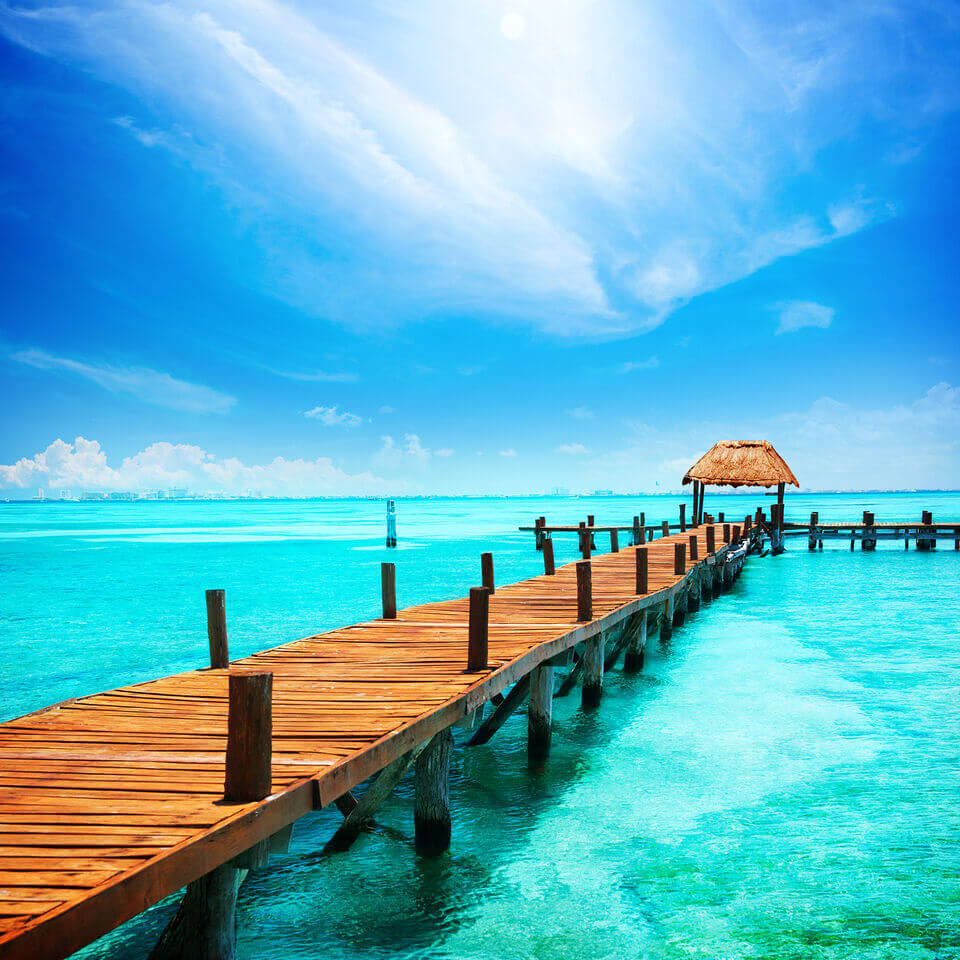 Another good point is that the rainy days won't last all your vacations. The rain might disappear one day before and you can still enjoy tours and activities in Cancun or Riviera Maya.
Last weekend, we were supposed to have a tropical storm in Cancun, and the rain never came. The storm lasted only two days, but it deviated and nothing happens in the city. At the moment another rainstorm is getting close to Quintana Roo, but the authorities are carrying out its trajectory, which is no directly coming to us. So we might have some spontaneous rains the next weekend. Keep reading All you have to know about Cancun Weather, there are many things you must see.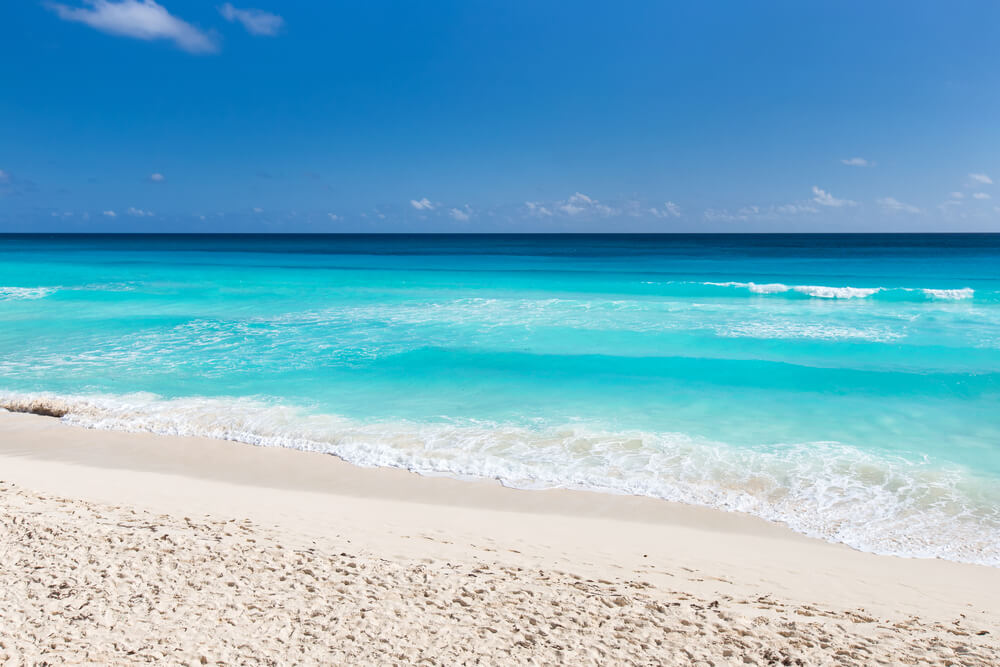 Things you need to know
Bring enough clothes for your stay, light, and comfortable clothes, one sweater and a pair of pants, and obviously your best beach outfits
Most of the hotels offer umbrellas for the guest during these times, so it is no necessary carrying yours
Look for one tour that you can do during rainy days, we recommend you to take a Jungle tour with Ziplines in the wild and driving some ATVs thru some muddy lands
If the weather is too bad the seaports closed, something you want to consider if you will stay in Isla Mujeres, Cozumel or Holbox
All the resorts offer inside activities for the guest like parties, games, sports and more entertainment
The best time to visit Cancun is from November to May
What to do if a hurricane is coming during your vacation?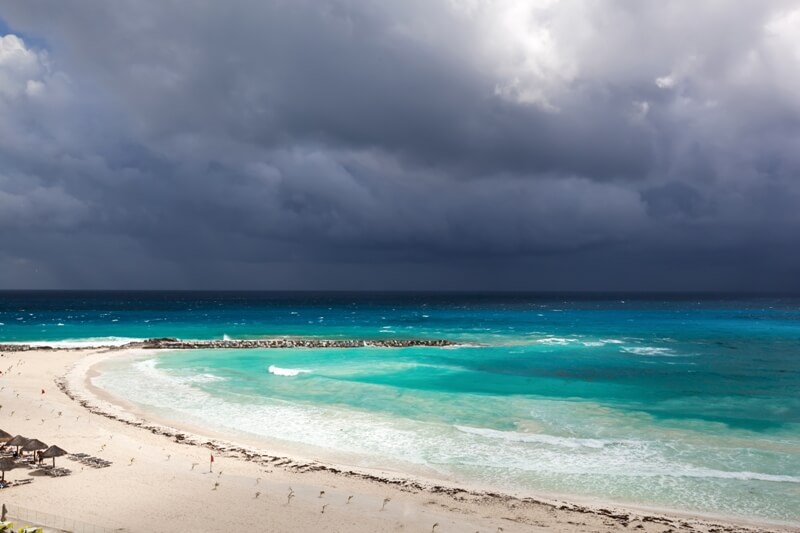 We can't know for sure when a hurricane may hit the shores, but we are sure that authorities are constantly following the storms and its trajectory. They work to provide us the best information about these phenomena, so if a hurricane is coming to us you will be informed long before its arriving at our shores. At this time you can reschedule your return ticket, and take a flight before the hurricane arrives. You will be lucky to be safe at home, this is the best choice for you.
If It's not the case, and you were unable to return home for any reason that is what you have to know.
Many of the hotels have their own refuge in the city. So you will not have to worry about your safety. Usually, the shores are the most affected so don't doubt moving to the refuge. In the shelter, they will give you water, food, and a place to sleep. Keep in mind that you will not be alone, many guests will be there too.
During a hurricane
Do not forget to prepare your emergency and hygiene kit, to be as comfortable as possible in the shelter. Also, get a portable battery-powered radio and charge all your devices before the hurricane hits. After this prepare yourself to be locked for some days, depending on the hurricane category. And please follow all the instructions from the authorities, they will explain what to do.
You also have to know that the Cancun Airport will close operations, so the return to home will take a while. Following all the instructions you will be safe after a hurricane.
We also want to recommend you to download the official app for travelers in Quintana Roo, Guest Assist. It is very helpful for any trouble or emergency you have.
Thanks for reading "All you have to know about Cancun Weather"
Comment below if you have been in a hurricane or tropical storm during your vacation, tell us your experience!