Want to plan the perfect vacation but don't know where to start? We know there's much more to travel than just booking a hotel. That's why we gather tips from well-traveled people and brought you facts that you need to consider. 
This may interest you: Hotels for family vacations, Hotels for couples in Cancun
Cheap flights! 
Saving money always comes in handy. So first of all, when you are planning your vacation you need time. Time will be your friend when it comes to booking cheap flights. If you are planning your summer vacation to Cancun we recommend you start looking for flights 4 to 6 months in advance. This will allow you to get the cheapest flights and accommodation rates.
With this in mind, it is key to set the dates and seasons you would like to travel in. For example, as obvious as it sounds, summer and winter vacations are high seasons for places like Cancun. And many, especially people traveling with kids, are forced to travel during those dates because it's when they have breaks from school and work. So keep in mind that if you're planning your vacation during these times, you can expect rates to be a bit high.
Learn more about how to get cheap flights to Cancun and When is the best time to visit Cancun? 
Choose the perfect hotel
When you are planning a trip to Cancun, there're a million resorts and hotel options for you to choose from. Even Airbnb and hostels are great options. The thing is, do not be doubtful about traveling to Cancun. Many think that you must travel expensive in Cancun, but the reality is that Cancun has many accommodation options that fit every budget.
We've got you covered with these articles: Tripadvisor's Best of Best Hotels in Cancun, Hotels in the Riviera Maya that you need to know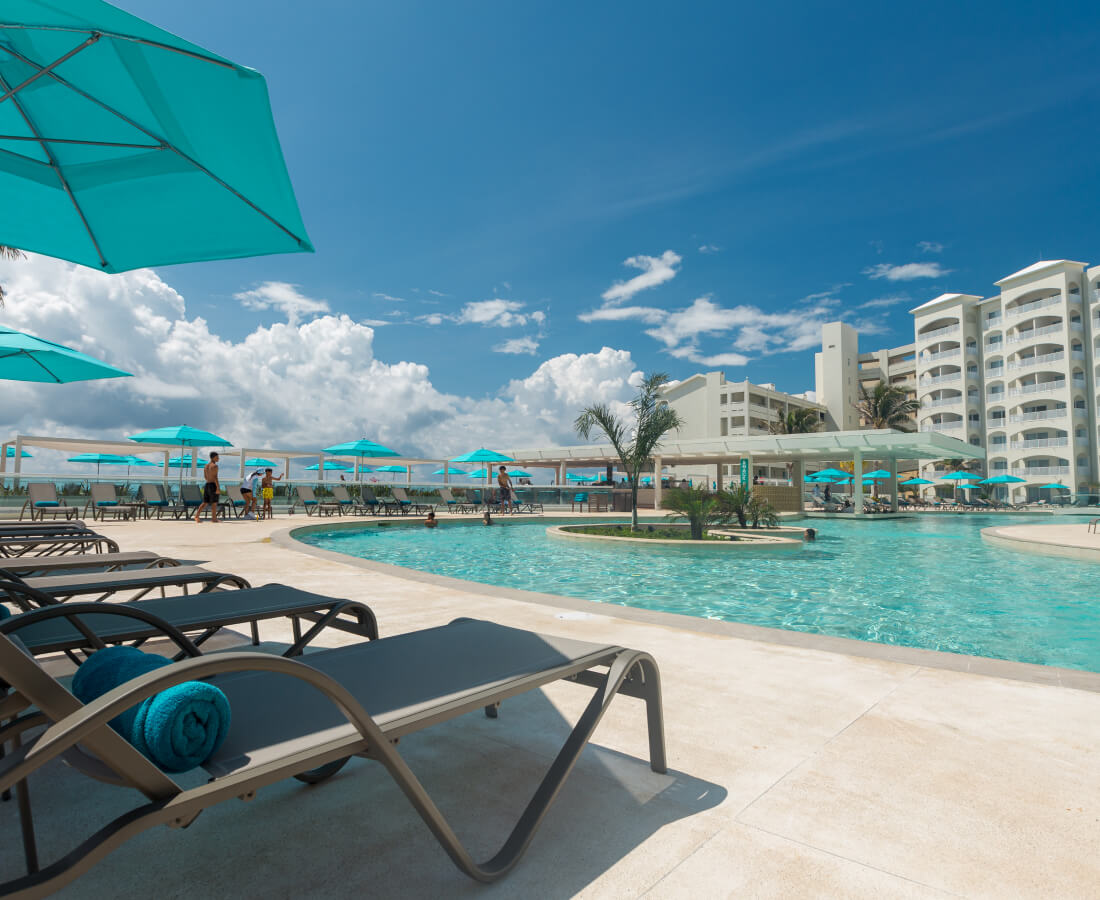 Transportation Service
For some travelers, comfort is key when traveling to another country. So having someone outside the airport ready to pick you up and take you to your destination, takes a burden off your shoulders.
Our recommendation is that when you book your hotel, look for hotels with transportation in Cancun. If your hotel does not provide the shuttle service from the Cancun Airport, or you decide to book it on private service, you can book it here on our site.
How to choose where to go and what to see?!
This might be the hardest thing when it comes to planning a trip. Especially when traveling with other people. Here're some tips that will make everyone's life easier:
Research about the place you're traveling to,

for example,

Things to do in Cancun

,

About Cancun

,

Cancun

.

Make a list of the places you, for sure, want to visit. But

don't make an overambitious agenda.

As much as we'd love to see everything, it's not always possible, and it's ok.

Allow yourselves to

spend a day with no planned activities

. Travelers often recommend this, because unless you have very few days of vacation, just enjoying your hotel and walking on the beach is really relaxing and the whole point of the vacation.

Don't be afraid of trying new things

and explore non-touristic activities.
Let's talk money
First, if you're traveling internationally, let your bank know. Some banks' security systems reject payment transitions made outside their country. As mentioned, you can avoid this by calling your bank and letting them know before traveling. 
On the other hand, you should look to convert to local currency. Having cash always comes in handy, especially when it comes to buying souvenirs or paying for a cab. 
Nowadays, you can travel and pay only with credit cards, but when you are taking a tour or visiting an archaeological site in the Rivier Maya or Cancun, cash is the only accepted payment method.
But what is the best method to get cash? ATMs have turned out to have the best currency. Do know that some ATMs will charge a commission every time you withdraw money. Consider this so you only take cash a limited amount of times.