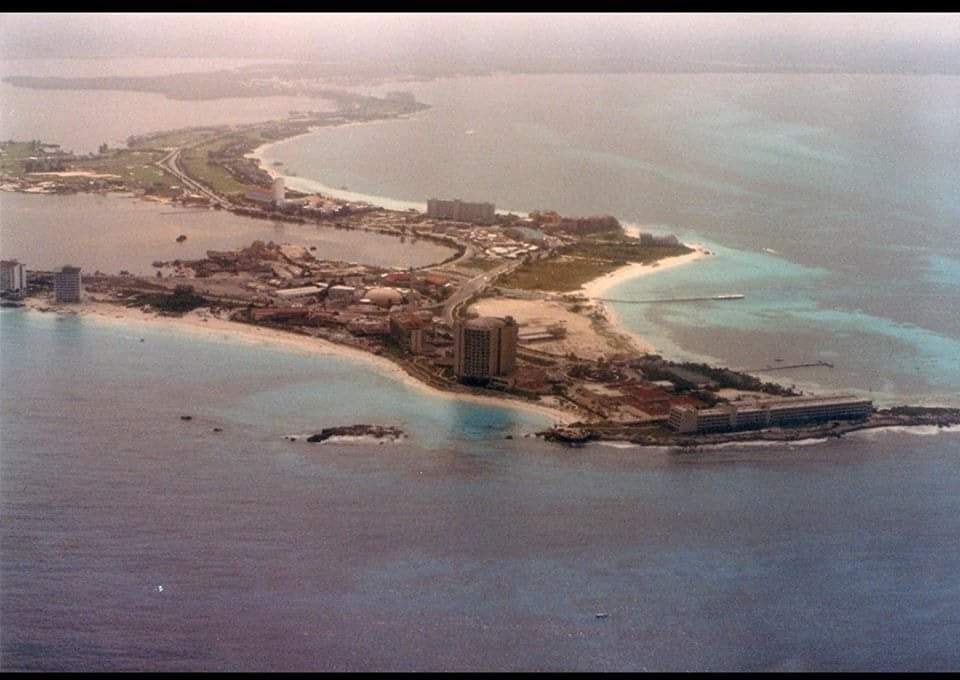 Fifty years ago, people had never heard of Cancun. It's amazing to think that in only five decades. Cancun has become the of the best vacation spots throughout the world. We know people are looking for relaxation, adventure, and even partying when they come to Cancun. But little do they know about what Cancun was just fifty years ago… Just so you know, and if you are up for it, here's a quick history lesson. If want you to learn more about what Cancun was, and how it became the ultimate tourist attraction!
Let's go back in time
If we travel back in time, five decades ago, Cancún was a deserted island and few even knew of its existence. Located in a nearly forgotten region of the Caribbean and Yucatan Peninsula, it consisted of a series of sand dunes, some of which were only 20 meters (66 ft) wide. Two narrow canals that opened out onto a huge lagoon system were the only thing that separated them from the mainland.
The coast consisted of unexplored mangler, virgin jungle, and beaches. You'll be surprised, but Cancun was initially called "Kan Kun", which means "nest of snakes" in Maya. However, when official documentation was written, the government occasionally wrote "Can Cún" which was the Spanish way to write it. As time passed by, people adopted its phonetic form: Cancún, just one word because it was easier to pronounce.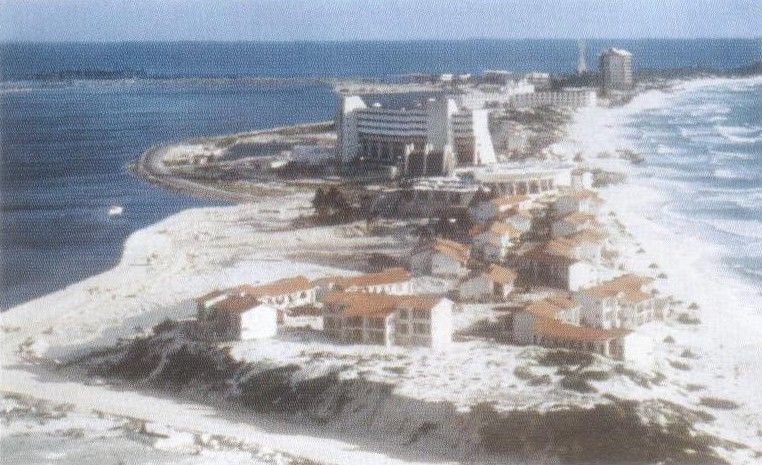 The Master Plan
It was in 1969, Mexican president, Gustavo Díaz Ordaz, commanded the National Bank to create a National Plan of Tourism. Such a plan needed to guarantee the payment of exterior given credits and to create opportunities for future private investment. The idea was also to create more jobs for the Mexican people and to build auto-sufficient cities, making the tourism industry the way to get there.
The Cancún Project was officially approved in 1969 but didn't begin until January 1970. The initial objectives of the project were to open up a road from Puerto Juarez to the island, design a Master Development Plan, and build a provisional airstrip (located in the area designated for city development, at the site of present-day Kabah Avenue, in front of the Ecological Park).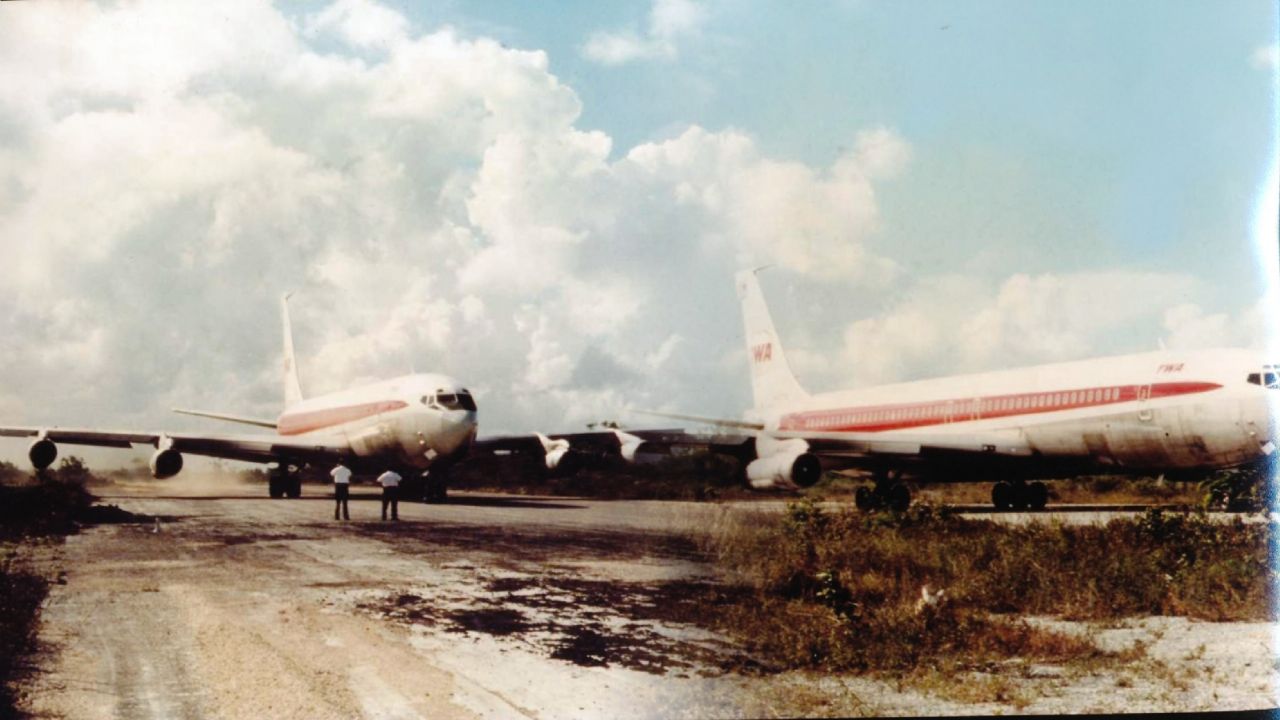 The basic Master Plan called for three items:
1) build a tourism zone without permanent residential areas, like a tourism corridor (given the characteristics of the land itself), 
2) Build a residential zone for permanent residents. This included residential and commercial areas, roads, public buildings, schools, hospitals, and markets.
3) Build an International Airport
Building tourism
The first infrastructure project for drinking water (sink 16 wells, at a distance of 30 
The first hotels opened in 1974 (Playa Blanca, Bojorquez, and Cancún Caribe).
The international airport was inaugurated with 2,600 meters of runway and an operating capacity for wide-cabin airplanes. Infratur and Foqatur government agencies were merged to form the National Foundation for the Promotion of Tourism (Fonatur).
The same year, Quintana Roo was granted statehood and the Cancún project (under the Isla Mujeres district government) became part of the Benito Juarez district.
Cancun nowadays…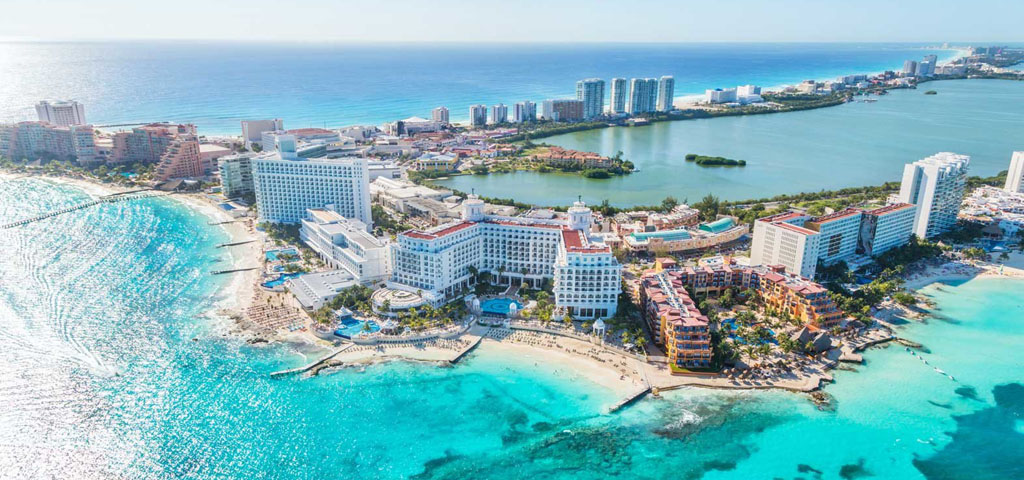 From that date until these days Cancun has been the most dynamic city in Mexico. It is responsible for a large part of the National Tourism Industry income and is the most prosperous city of the Yucatan Peninsula, has about 500,000 inhabitants in its urban area, and is the main destination of the Caribbean, with more than 27,000 hotel rooms and more than 2,000,000 visitors a year, surpassing the Bahamas and Puerto Rico.
Like any destination, Cancun offers a mix of culture, tradition, and modernity, easily noticeable in its colorful city center, where you can find first-class services in housing, shopping malls, flea markets, hospitals with English-speaking doctors, movie theaters, and the best dining, as well as bars and nightclubs for all tastes and ages.
All this mixed together with a friendly and welcoming attitude of the local people invite you to experience the Caribbean in the largest city, this attitude is true, as the locals know that the city was originally created for them and for the tourist, as well as you can see in the city of Cancun flag consisting of a circle formed by the sun, sand, and turquoise sea water.
Source: History of Cancún | Development in the Mexican Caribbean