Looking for fun things to do in Cancun this Summer? From beaches to archaeological sites, and much more! Some tourists would rather stay in their hotel and chill out all day, I mean, who wouldn't? But if you are up to exploring the city, here's a list of things you at least should check out while in Cancun!
1. Go to the Beach!
The Hotel Zone is full of great beaches for you to enjoy, some have beach clubs, water sports, and other activities for the whole family. But if what you're looking for is the dream beach with white sand, few people, and turquoise waters, check out these beaches and enjoy what nature has to offer:
Playa Chac Mool

Playa Delfines

Playa Norte Isla Mujeres

Playa Maroma

Xpu-ha

Puerto Morelos Beach
Here's a map for you to check them out:
2. Chichen Itza
Enjoy the best Chichen Itza Tours to visit this Wonder of the World. Chichen Itza was named one of the 7 Wonders of the World in 2007, but long before that it was pretty well known for travelers visiting Cancun, Riviera Maya, and the Yucatan Peninsula.
Chichen Itza is located in the Yucatan Peninsula in Mexico near Valladolid, Yucatan, a nice little Colonial town that you must visit and it is also really close to Cancun, one of the most visited cities for tourism.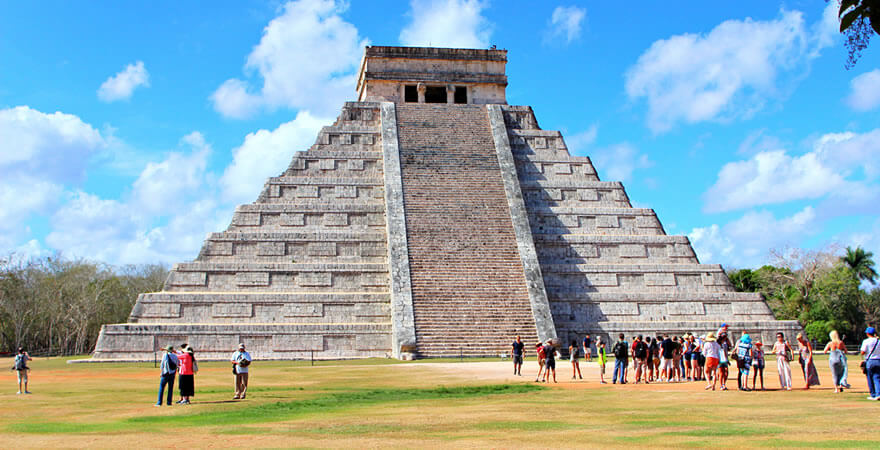 3. Downtown Cancun
Cancun Downtown is home to some really nice Boutique Hotels and small hotels and Airbnb as well as nice trendy bars for locals. The center of Cancun has a great variety of restaurants with excellent prices, it also offers bars with a fabulous atmosphere and with the best atmosphere.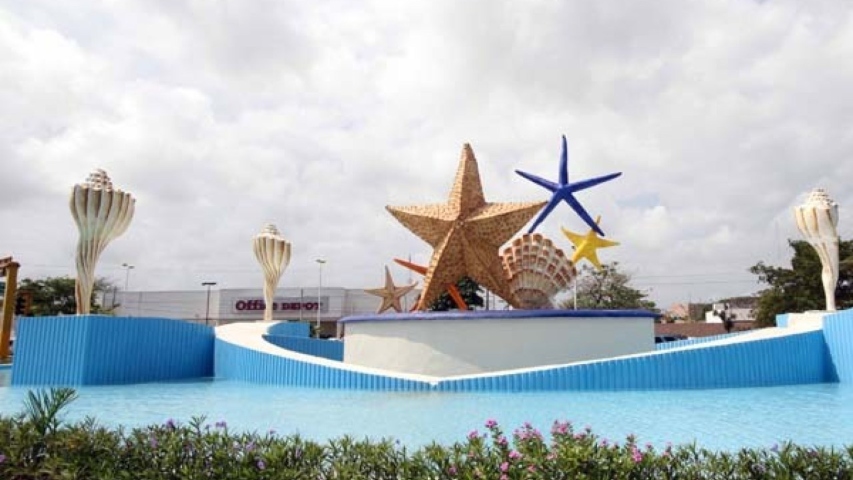 4. Tulum
Tulum is a beautiful natural destination about 1:30 to 2:00 hrs from the Cancun Airport. Tulum is the new trendy jewel of the Riviera Maya with an Eco Chic Style with travelers visiting from all over the world. But of course, Tulum is Home to the beautiful Tulum Archaeological Site.
Tulum has a lot of eco-friendly hotels and resorts, most of them are considered "Eco Luxury" trying to balance Nature with glamour. But still one of the best things about Tulum is its pristine waters and its white sandy beaches that run for miles and miles, making it a great place to go jogging on the beach or just relax lying on the sand.
As we said, Tulum is home to the Tulum Ruins, a beautiful Mayan Archaeological Site with the best Ocean View of all. The main building of the site is right in front of the water and visiting this place is a must for anybody staying anywhere in Cancun or the Riviera Maya. For this you can check our the Tours you can do especially the Tulum Tour.
5. Visit a cenote
Cenote las Mojarras. is one of the first things you need to visit, it has a zip line and a base to jump off from. This cenote is closer to Puerto Morelos but is a great day-trip activity to try with the whole family.
Swim in Cenote Kin Ha, and immerse yourself in a 40-meter cenote. The whole scene will leave you breathless. The stalactites and the natural shapes that the cave has taken are marvelous and mysterious. 
Cenote Siete Bocas is another of Cancun's most spectacular cenotes. Ideal to relax and leave all stress behind. It's also not very known and it's mainly visited by locals so if you don't want to bump into crowds, this is the place for you.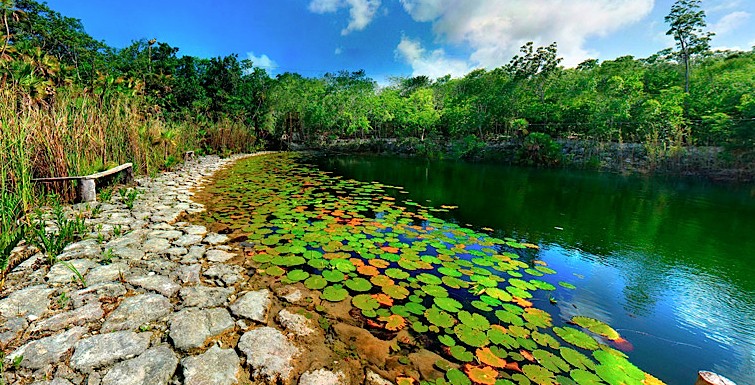 6. Snorkel
A snorkeling tour in Riviera Maya is definitely an experience you should not miss on your trip. The Riviera Maya has everything you need! The adventure starts as we cross the Caribbean Sea on high-speed pneumatic boats to the best spots to go snorkeling in Riviera Maya: INAH Reef.
After a spectacular snorkeling tour in Riviera Maya, back on board, and before heading back to the beach, you will enjoy light snacks and beverages. There is nothing like this activity you definitely try it! 
We recommend you try snorkeling in the following sites:
Punta Nizuc

Isla Mujeres

Museo Subacuático Cancún: MUSA

La isla de Cozumel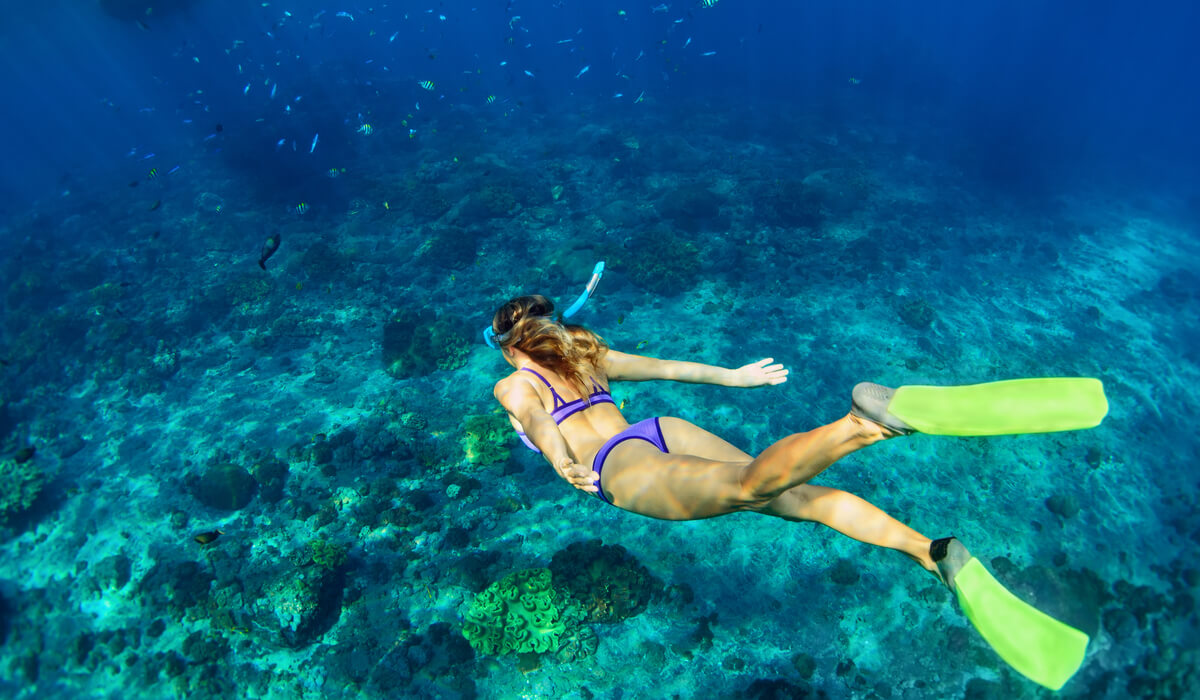 7. Clear boat ride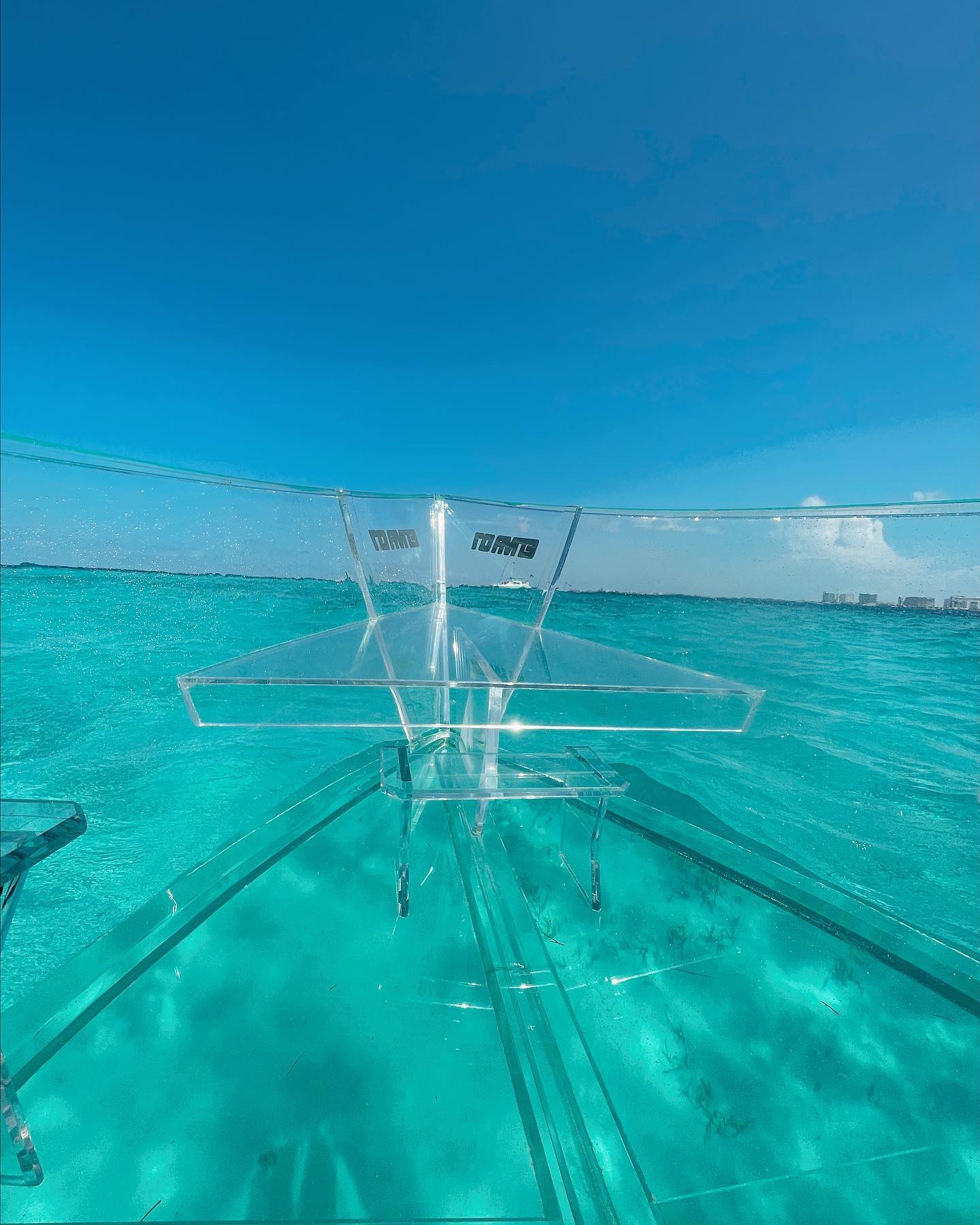 This 100% transparent boat is an experience you most definitely don't want to miss! There sure is nothing like this, start the tour in the Nichupte Lagoon, a natural reserve of more than 3 thousand hectares, and then head towards the wonderful Caribbean Sea. By the end of the tour, you'll have enjoyed sailing the seas like never before. And who knows, you might bump into fish, turtles, snails, manta rays, starfish, and different types of sea life.
8. Grupo Xcaret Parks
Grupo Xcaret has developed eco-archaeological parks, starting with Xcaret, where you can experience the natural and cultural richness of Mexico. Experience Mexico, its traditions, flora, fauna, and more like never before. This are the parks open from Grupo Xcaret:
Xcaret

Xoximilco

Xplor

Xenses

Xenotes

Xavage

And Xcatet Expeditions
9. Interactive Aquarium
Find a diverse group of sea species in the Interactive Aquarium of Cancun like sea urchins and starfish or reptiles such as turtles, tortoises, and fish. Fishes like the surgeon, yellow surgeon, sailfish surgeon, and mammals such as the dolphin or the sea lion, among other species that you cannot miss.
The best part of this interactive Aquarium is that you'll be able to interact with dolphins and other sea animals. Just 25 min away from Cancun Airport, located inside Plaza la Isla which is one of the most visited shopping malls in town.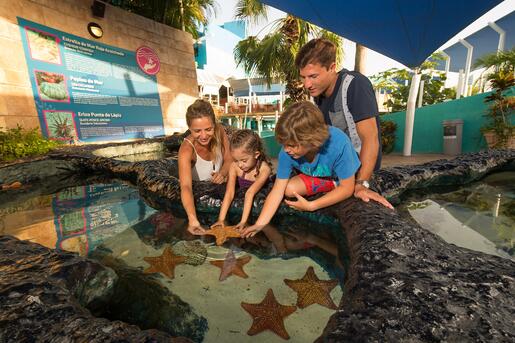 10. El Rey Archaeological Site
El Rey is one of the most important archaeological sites on Cancun Island. Although it originated as a small settlement in early times, it was not until the Late Postclassic period (1200 - 1550 A.D.) that it reached its most important stage of growth. According to research, it is believed that El Rey, along with nearby San Miguelito, formed the core area of a settlement dedicated to maritime trade and fishing activities. Getting to this archaeological site only requires a 15 to 20 minutes drive. 
Interventions carried out at the site have made it possible today to visit many of the structures lined along the main roadway and its two small plazas. The most important building is a pyramidal base with a temple, in which at least two construction stages can be observed. Also of interest are buildings 1 and 4, which are palaces with large galleries with colonnades that supported flat roofs; by their dimensions, they seem to be administrative constructions, in which meetings were arranged between the ruling groups. Annexed to these buildings are others of lesser importance.
Monday to Sunday from 9 am to 4:30 pm. 
Entrance Fee: $65 MXN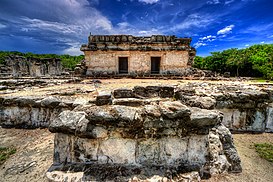 11. Museo Maya
The first Archaeological Museum of Cancun, originally located in an area annexed to the Convention Center of that city, was inaugurated in 1982, with the purpose of spreading among local, national, and foreign visitors the culture of the pre-Hispanic Mayas settled in the north of the state of Quintana Roo. In September 1988, the small Museum suspended its activities due to the serious damages generated to the building by the onslaught of hurricane Gilberto, reopening its doors to the public in July 1994. The successive hurricanes that hit the coast of Quintana Roo damaged the building again and the museum had to close definitively in 2004. 
Six years later, construction began on the new Mayan Museum of Cancun, designed with great respect and in harmony with the pre-Hispanic structures and the landscape of the archaeological site of San Miguelito (1250-1550 A.D.), which also opens its doors along with the museum, thus forming a large complex of just over 80 hectares inaugurated by the President of the Republic on November 2, 2012.
You can locate the Museum in the 16.5 km in the Hotel Zone, besides the Omni Hotel. Many important pieces that belong to the Mayan Civilization are held in an exhibition within the museum, including the Archaeological site of San Miguelito. You can easily visit the museum during the following hours:
Monday to Sunday from 9 am to 4:30 pm. 
Entrance Fee: $65 MXN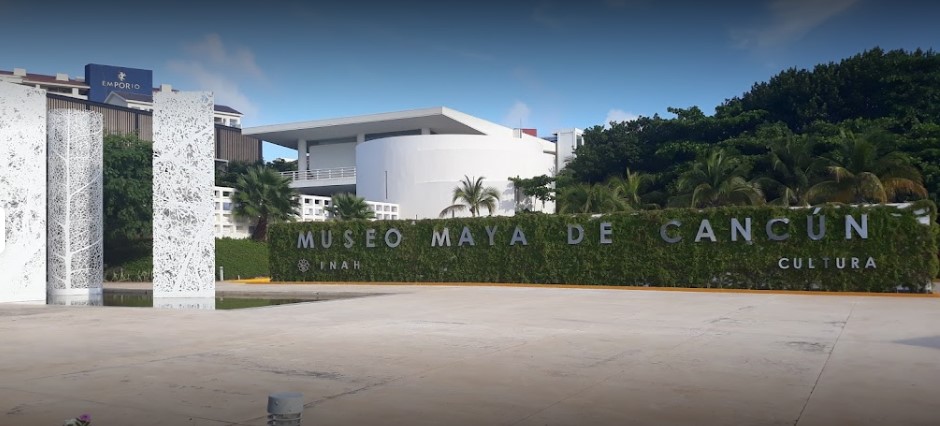 Hope you find this article useful, check out our previous blog on Top 5 Islands to visit in the Riviera Maya - Cancun Airport