Expanded schedules and the launch of new routes mark a response to rising demand for service to Mexican destinations Airlines. After the pandemic, they are responding to increasing U.S. and Canadian demand for service to Cancun and other destinations in the Riviera Maya by widening service options to the country's many destinations. With greater air access, the airlines contribute to boosting international tourist arrivals.
During the past six months, a mix of major airlines and low-cost carriers in the United States and Canada have enhanced service schedules to different parts of Mexico through additional frequencies of existing routes and the launch of new services.
A nonstop growth
The expansion of air transportation inbound to Mexico is aligned with the goal of the Mexican government's comprehensive, long-term tourism plan to increase the number of international visitors. Quintana Roo Tourism Promotion Council forecasts it will have 16 million tourists in 2022, the country is ranked seventh as an international tourism destination according to World Tourism Organization. Accordingly, Cancun Airport is also ranked as the leading Airport in the country.
Among the airlines increasing flights is Delta Air Lines. In recent months, the Atlanta-based carrier initiated new non-stop flights to Mexico destinations such as Acapulco, Merida, and Ixtapa from Atlanta; Mazatlan from Salt Lake City; and Puerto Vallarta and Acapulco from New York John F. Kennedy International Airport.
Frontier Airlines, another carrier at the forefront to expand service to Mexico, has announced plans to launch round-trip service between Denver and Guadalajara. The service will mark the eighth Mexican city to be served by Frontier. The four weekly flights to Guadalajara, slated to begin Dec. 22, are part of Denver-based Frontier's plans to increase its Mexican service by 30 percent during the peak winter holiday season; Frontier will add flight frequencies from Denver to Cancun, Puerto Vallarta, and Cabo San Lucas.  Frontier announced that it will begin a new, non-stop service between San Diego and Cancun with one flight weekly starting Dec. 16.
Flights to Cancun from the U.S.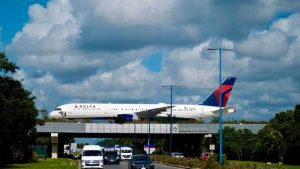 One of the U.S. leading airlines, United Airlines has recurrent flights from Chicago and Cancun. The carrier initiated its Los Angeles-Cancun and Chicago's-Puerto Vallarta routes more than 5 years ago and is a famous route for many U.S. travelers. Together, United serves 16 routes between the United States and Mexico excluding two seasonal routes, Denver-Mexico City and Denver-Ixtapa, which run during the winter months. The new flights to Mexico are offered via United and the airline's low-cost counterpart.
The Colorado-based US airline Frontier airlines which claims to be America's greenest, and the best low-budget airline opened routes to Cancun from both Tampa Florida, and Houston Texas.
The most trafficked seasonal flight services during the winter months included American Airlines' round-trip flights to Cancun, and non-stop service weekly from JFK to Mexico's San Jose del Cabo in the Baja California region. The legacy airline, which has been operating flights to the Mexico market since 1941, currently serves San Jose del Cabo with three flights daily from Dallas/Fort Worth, two daily from Los Angeles, and three weekly flights from Chicago.
Other flight additions to existing routes include service by Alaska Airlines, which will lengthen its list of services to Mexico resort cities this fall with six more weekly flights from Los Angeles and San Francisco, thus increasing its Mexico capacity by 22 percent. The carrier also plans to inaugurate non-stop services between Los Angeles and La Paz, San Francisco and Cancún, and Seattle and Cancún, as well as between Portland, and Oregon to both Los Cabos and Puerto Vallarta.
Canadian airlines are also hovering over Mexico skies. Since Air Canada added 25 more non-stop flights per week this winter between Canada and Mexico, and after the reopening of Canada's airport after the pandemic, Cancun is welcoming more and more Canadian travelers. 
Cancun flights from Europe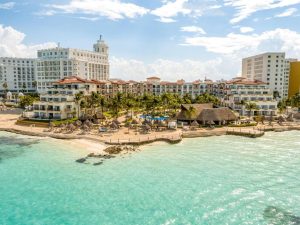 Most airlines aren't necessarily opening up new routes to Cancun per se. What they are doing is adding more flights to their heavily popular Cancun route. This will more than likely mean that the number of flights to and from the Cancun airport will go over the 500-per-day average that the airport has been seeing in the last few months. 
The routes that will get new flights to Cancun include Condor Airlines' Frankfurt to Cancun flight. The airline will add a fifth flight per week up from its usual 4 flights. British airline TUI is adding flights from all over the UK to Mexican beaches. The airline is expected to increase its flight frequency from London, Manchester, Glasgow, and other prominent UK cities.
Mexican airlines also expand its services
The increased number of expanded routes, however, has not been limited to international services. Mexican airlines, particularly the low-cost carriers, are also boosting services. 
Flying beyond Mexico's borders, Mexican airline Aeromexico operates daily routes between JFK airport and Mexico City. Within Mexico, Aeromexico is increasing flight offerings with new routes between Mexico City and Villahermosa, Merida, and Cancun.