Here's some basic information about Cancun, the Riviera Maya, and the Yucatan Peninsula. Since flying into Cancun International Airport is the easiest way to get to these destinations, we want you to have the most relevant information in the palm of your hand. Learn general information about the Airport and things you need to consider even before planning your trip.
You're visiting the busiest airport in the world
In case you weren't aware, Mexico's borders were never closed during the Covid-19 outbreak. Although the number of travelers decreased, the airport continued to operate. In comparison to 2019, the number of passengers at Cancun Airport has increased and even surpassed that amount. The Cancun Airport adheres completely to Covid-19 safety standards and is pleased to receive new passengers every day.
The tenth busiest airport in the world, Cancun International Airport (CUN), is also where you should fly when traveling into the Riviera Maya. We advise you to store all of your passports and important papers in a plastic bag at your hotel.
Your transportation choice in Cancun
Another excellent piece of information is that you should reserve your transportation to your hotel or location in advance, which is something we, as a travel service, strongly advise. It's simple to overlook your transportation with the rush of traveling and vacation preparation. This is a reminder for you to take into account using our transportation services in Cancun as a convenient and secure means of transportation when you arrive at Cancun International Airport (CUN).
By reserving private transportation, you can avoid falling victim to scams and have someone wait for you when you arrive. Additionally, there will be space for your bags and even the choice to use upscale services.
This may interest you:  "Tourism in Mexico is breaking records"
Cancun no longer requires the use of mask
Cancun and Quintana Roo state, among others, have ended the mandatory use of masks both inside and outside of buildings as of this spring. With a few exceptions, in accordance with the rules and guidelines of each establishment. Of course, masks are still required at all times in the Cancun Airport. Even so, we advise carrying a face mask at all times, just in case. Even if it might not always be necessary to wear a mask when visiting Cancun, some buffet restaurants and places of a similar nature do. You'll also be asked for one if your trip includes visiting the state of Yucatan, which has separate rules and still mandates the wearing of masks at select tourist attractions.
A negative COVID test is still required for entry into the US and other nations including Spain, Germany, and the UK, as you are no doubt aware. However, if you have had the necessary vaccinations, you can check in also by showing your vaccination card to the airline. Still, our final recommendation will always be to contact your airline directly for more precise information.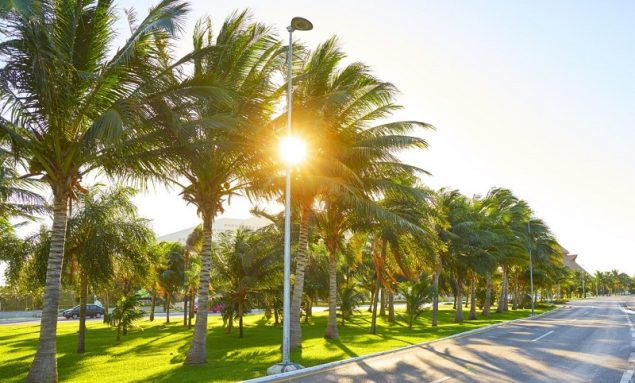 Cancun is a safe place to travel to
In general, people traveling to Mexico are concerned about their safety. Cancun and the Riviera Maya have a reputation for being tranquil, secure destinations. There is no denying that Cancun has seen an increase in crime in recent years. However, one of the safest regions is the Hotel Zone. Hotels take very seriously their responsibility to ensure the safety of their visitors and guests. When they work with reputable companies for tours and other activities, even lone travelers, families, and couples feel protected.
Many visitors claim to feel safe in Cancun and other towns in the Riviera Maya like Tulum and Playa del Carmen.
All-inclusive hotels are worth your comfort
Among the things you need to know when flying into Cancun, you must already know that hotels come in a wide variety of options. The Cancun Hotel Zone is renowned across the world for having some of the best all-inclusive resorts. Choose from the top-notch dining options and fantastic nightlife options.
Booking a stay at a Cancun all-inclusive resort is the best way to experience the Caribbean, which is one of the truths of visiting Cancun. You don't need to leave your hotel because you have access to everything you could possibly need. Cancun has a wide selection of lovely hotels for you to pick from. There's one designated specifically for you.
Riviera Maya and nearby destinations
Many visitors still have questions about the location of the Riviera Maya. The Riviera Maya was formerly known as the "Cancun-Tulum corridor," but with the help of Miguel Ramón Martin Azueta (Solidaridad, Quintana Roo's municipal president at the time), it was renamed the Riviera Maya in 1999, according to Wikipedia. 
The Riviera Maya stretches 40 kilometers (25 miles) inland to the state of Yucatán's border. It goes through the towns of Solidaridad in the north and Tulum in the south.
The Riviera Maya includes the following towns:
Puerto Morelos, Tres Rios, Playa del Carmen, Xcaret, Paamul, Puerto Aventuras, Xpu Há, Akumal, Xel-Há, Bahia de Punta Soliman, Tankah, Tulum, Boca Paila, and Punta Allen are all listed from north to south.