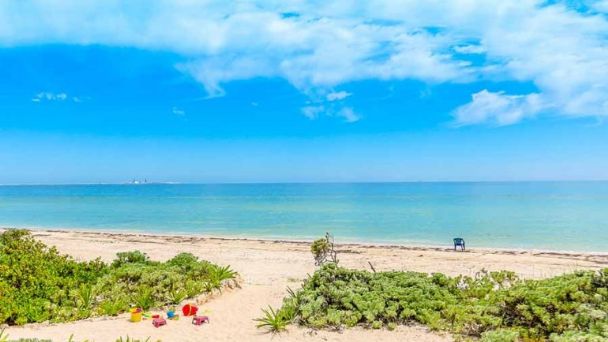 The rapid growth of the region adjacent to Yucatan, the Quintana Roo, where Riviera Maya and the city of Playa del Carmen are situated, means that retirement in popular areas in Mexico is not as affordable as it used to be. As a result, many people are considering retiring in the Yucatan instead. The Yucatan has a warm climate, a melange of many cultures, and outstanding hospitality. This means that you can have access to all things that make Mexico an extraordinary country at an acceptable price. Hence, we will talk about everything you need to know about retiring and living in the Yucatan.
The state of Yucatan is one of the four Mexican regions with the highest government grants coming into the economy. Paired with a strong industry and many foreign investments, real estate in the city of Merida is in high demand. This is especially true for Yucatan's beachfront real estate, about 250 miles away from Merida. All of this makes the Yucatan a delightful place for retirement. It is developed but not overcrowded or overpriced like the neighboring Quintana Roo region, where wildly popular tourist centers like Cancun and Tulum are located.
The city of Merida is a good place for retiring and living in the Yucatan
Many expats decide to settle down in the city of Merida, the capital of Yucatan. The main reasons for this are its colonial-era allure, urban vibes, and last but not least, its culture. If you are interested in ancient cultures, you will be able to explore the Mexican treasure of Chitzen Itza. Chitzen Itza is a famous city of the ancient Maya civilization that reigned over the Yucatan in the Preclassical period and beyond.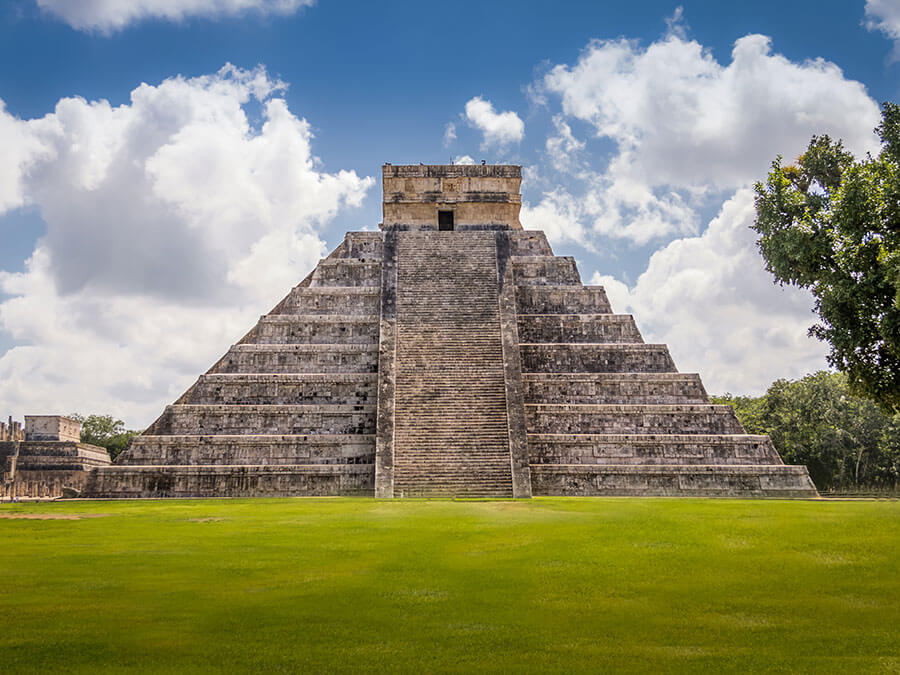 What makes Merida real estate attractive to retirees?
Most real estate is in the Merida city center, but you also have many options on the coast. Two essential factors make Merida a popular city for retirement. It is affordable and modern at the same time, which is why many American and Canadian expats decide to settle in Merida and the Yucatan. However, whereas the entire region is relatively inexpensive, Merida distinguishes itself because you have access to many modern-day amenities and conveniences that other Mexican cities do not.
The historic center of Merida has many modern homes and colonial homes that can be restored to their former glory. Foreigners prefer to invest in properties in the central neighborhoods, but keep in mind that real estate prices go down significantly further from the center. In general, real estate prices in Merida range from $120,000 to $700,000. In addition, several new laws enable expats to move to Mexico reasonably easily.
Campeche is another great city for retirement in the Yucatan Peninsula
Campeche is only two hours away from Merida. It is interesting for seniors because of its fantastic nature and wildlife. Namely, here you will find Mexico's largest nature reserve since as much as 40% of the county is a jungle. Aside from its natural wonders, Campeche is also well-known for its colonial architecture, excellent local food, and one of the most famous carnivals in Mexico.
What makes the Yucatan Peninsula attractive to retirees?
Aside from affordable real estate, Merida and other cities in Yucatan are also famous for their safety, good quality of life, and well-developed healthcare facilities. All of this has attracted many retirees from the US, Canada, and European countries such as France and Germany to move to the Yucatan. In fact, Yucatan is generally one of the safest places for tourists and expats in Mexico.
However, you can never be too safe when you move to Mexico from another country, especially if you are a senior. It makes sense for seniors moving abroad to do research and hire a trusted moving company that will do everything to help them have a hassle-free relocation. The safety of your belongings should come first, but there are many other tips and tricks you can rely on to relocate to Merida or the Yucatan without any problems!
You may plan to retire here and have your kids and grandkids come over regularly. You will be pleased to hear that the Yucatan is a great place for children.
Aside from safety, it is also a region that has unique culture and cuisine. This is because Yucatan is home to many different cultures and ethnicities. What's more, you will be able to enjoy Yucatan's rich cultural life with a lot of theatres, museums, and restaurants. Furthermore, you will be able to fly to Cancun, Tulum, and other popular tourist cities. The Yucatan has good airline connections to the entire world as well as the neighboring regions.
Yucatan beach living
So, you are probably pleased to hear that the Yucatan is safe as it is a developed region. If you ever get bored of living in the city, you can always head down to one of the beaches located in the northern part of the peninsula. Drive 30 minutes from the capital city of Merida, and you will reach the beach. Our favorite small town on the coast of Yucatan is Progresso, a small fisherman village of about 40,000 people.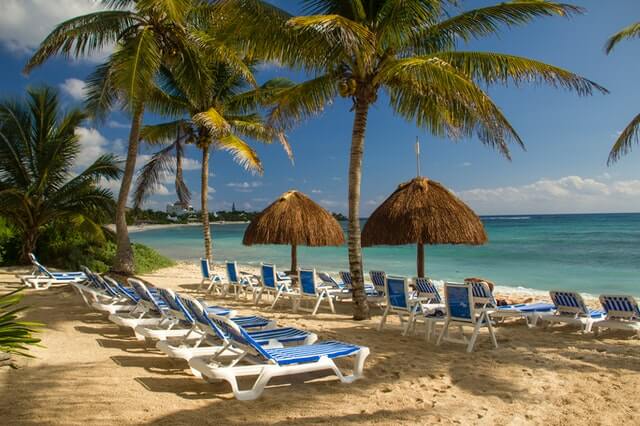 You might even consider buying or building a vacation home here. Namely, the prices are much lower in comparison to areas such as Riviera Maya, Playa del Carmen, or Tulum. Furthermore, it is a much more peaceful area, making it the perfect place for retiring and living in the Yucatan. Yet, you will still be able to enjoy the Caribbean lifestyle, beaches, and architecture.