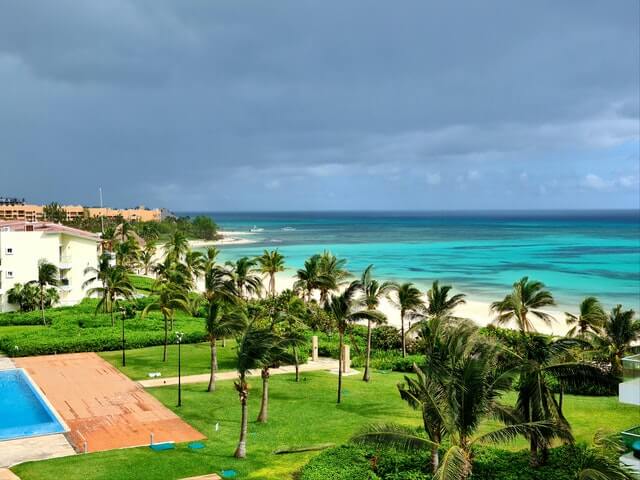 If you are considering visiting the eastern coast of Mexico this year, traveling to Playa del Carmen might just be the adventure you are looking for. Playa Del Carmen is a city located in the Riviera Maya area on the Caribbean Sea, south of Cancun – a region well-known for great beach clubs! As a result, this city is a rapidly growing tourist destination as it also boasts impressive landscapes, beaches, and cultures.
Whenever and wherever you decide to travel, it makes sense to inform yourself about the place you are considering going to. This is especially true if you consider that you need to know how to stay safe while traveling and flying during the COVID-19 pandemic. Aside from this, some general information about what you can expect from visiting Playa Del Carmen will go a long way!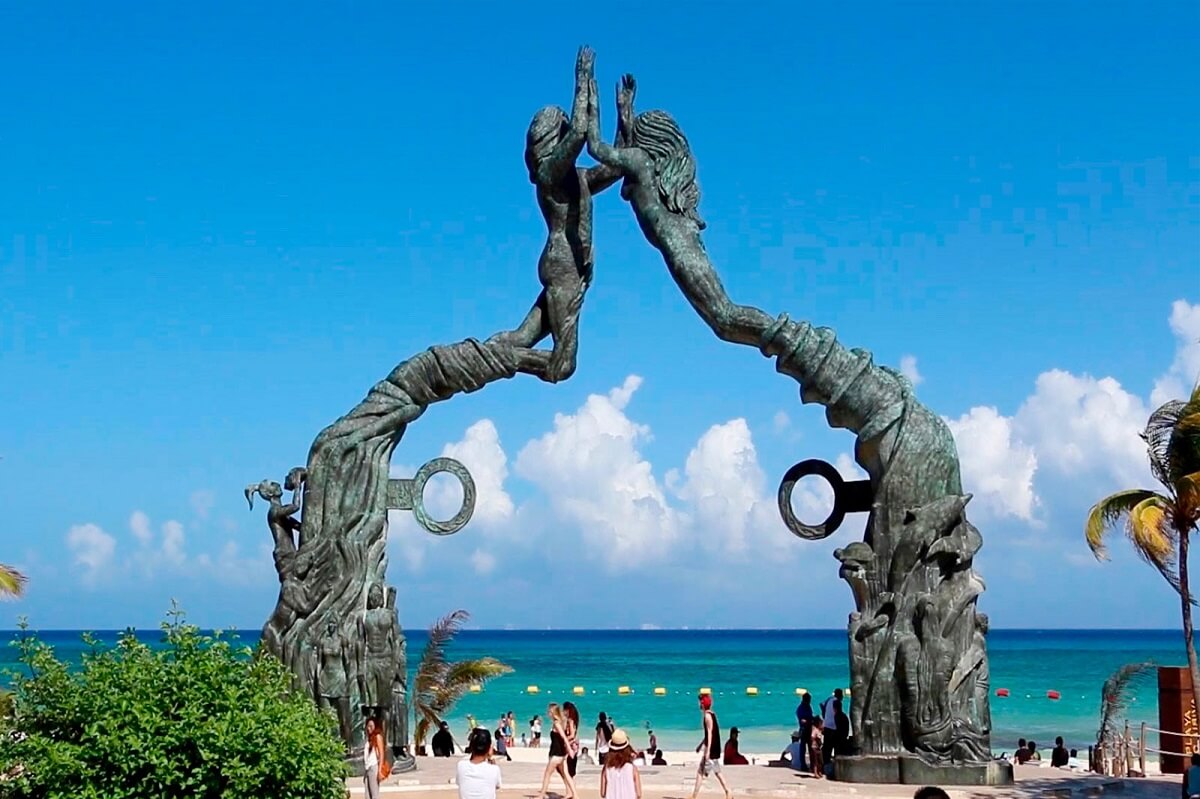 Come prepared to Playa del Carmen!
Pick the right time to travel to Playa Del Carmen
With warm nights and sunny days all year round, you can travel to Playa Del Carmen at almost any time of the year. However, some parts of the year are better than others, depending on what your traveling preferences are.
If you like to travel during peak season…
The prime time for traveling to Playa Del Carmen tends to be from April to the beginning of June because this is the hottest time of the year in this region. In addition, this is the driest time of the year, which is excellent if you are an avid beach-goer. However, the surrounding jungles might be too hot and arid for longer hikes.
High seasons in Playa del Carmen are Easter Holidays (Mexicans call it Semana Santa) and the period around New Year's Eve. If you do not like crowds, avoid these two holidays seasons.
Many people from Mexico come to enjoy Playa Del Carmen's beaches during the Easter holidays. When it comes to New Year's, it is popular because people like the idea of greeting the first sunrise of the year in this amazing place. Furthermore, the entire month of January is packed with music festivals and other fun events, so this is a truly jolly time of the year in Playa Del Carmen. Be sure to book your flight as well as Cancun airport transportation to your accommodation well in advance if you decide to travel to Playa Del Carmen during peak season.
If you like to travel during the off-season…
Some people prefer to go on vacation off-season when fewer tourists are crowding the beaches. Keep in mind that cold temperatures are unheard of in this region, but you can expect some rainfall to occur from June to November.
Street sellers and storekeepers may be pushy
This is usually not too big of a problem for tourists, but it is something to be aware of. So, street vendors will try to get your attention in every possible way. Sometimes it happens that they approach you on 5th Avenue (i.e., one of the main streets in Playa del Carmen) and pretend they are hotel staff or that they know you.
This might sound innocent enough, but it is a classic example of 'fishing' for customers. Once they get you talking, they will try to sell you something or get you to walk into their bar or restaurant.
Some people find it hard to directly refuse such prompts. Remember – this is your vacation, and you have the right to politely say no to anything – especially a conversation with a pushy stranger.
Do not carry your passport, money, and other valuables with you
You should also be wary of pickpockets in crowded tourist zones such as on 5th Avenue. Although Playa del Carmen is considered safe by most people's standards, some caution is always advised. Ask the hotel staff if they have a safe or a deposit box where you
can keep your belongings.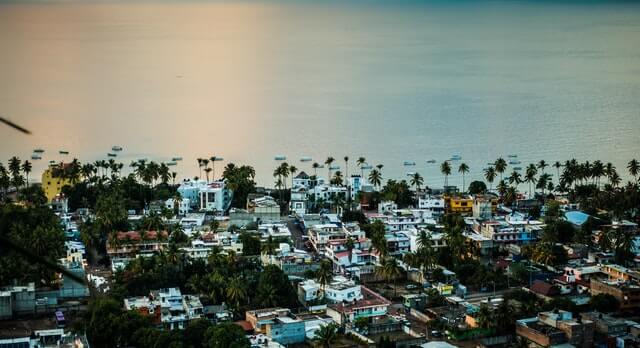 Do not lose important things on the streets of Playa del Carmen.
The same goes for the safety of your personal items back home. Some travelers opt for renting long-term storage for valuables and other precious items they feel uncomfortable leaving in their homes. Hence, be sure to store important items while you are away so that you do not have to worry yourself sick while you are on vacation.
Be sure to take your liquids – and we don't mean just cocktails!
Playa del Carmen is located in the Caribbean, so the region has a tropical savanna climate. This means good, frequent hydration is crucial. In Mexico, tap water is not potable, so be sure to buy a few bottles at a convenience store. It is much cheaper than purchasing water in beach bars or cafes. Most hotels in Playa del Carmen allow you to refill your water bottle from a water tank.
Sometimes Western tourists tend to forget that they can get lightheaded, dizzy, and even sick from prolonged exposure to the sun. To avoid any discomfort of this kind, bring water, a hat, and a fan to cool yourself throughout the day. Also, don't forget about sunscreen, especially if you are traveling with kids!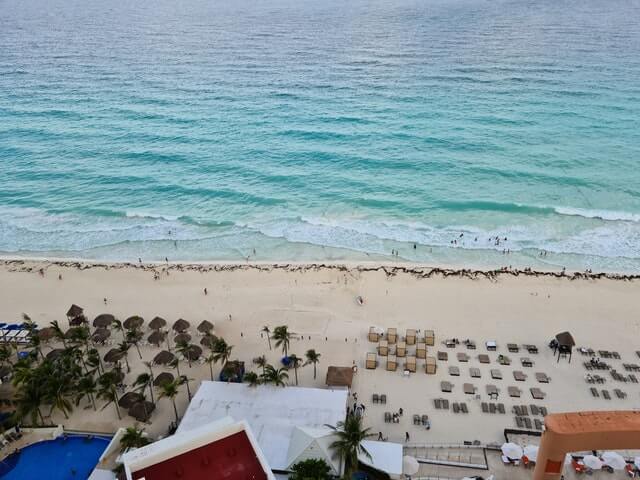 Always stay hydrated during your travels.
Ask the locals about transportation 
If you intend to investigate the Riviera Maya coastline, you can take colectivos, which are smaller vans that function as taxis. It is reasonably cheap, and the driver picks you up at your location, so it is also very convenient. Ask your hotel staff or AirBnB host for the number of a colectivo so that you do not unnecessarily spend money on taxis.
Always have cash on you
Be sure to take out cash from established, preferably international banks since their ATMs are under video surveillance. In this way, you will not have to worry about your card information being stolen. Since Mexico is more of a cash society, most places in Mexico expect you to pay in cash, Playa del Carmen included. Hence, it is important to always have cash on you to avoid
uncomfortable situations when traveling to Playa del Carmen.