Cancun International Airport receives hundreds of flights from LA every year. Los Angeles is one of the most popular cities in the United States.
Los Angeles has a population of approximately 3 million, many of them love Cancun and the Riviera Maya. That is why there are daily flights from Lax to Cancun. Honestly, who wouldn't like to visit Cancun and spend the greatest vacation? Everyone wants to visit the Mexican Caribbean, with those turquoise beaches, amazing resorts, and stunning cenotes. So, in this post, we will tell you everything about Flights from LAX to Cancun, arrivals, departures, airlines, and more.
Nonstop flights from LAX to CUN
When a traveler is booking a flight look for the easy way to get to the destination. Fortunately, LAX to CUN has a nonstop route operated by different airlines. So you won't have any problem finding the best flights from LAX to CANCUN.
There are enough direct routes to Cancun operated by Delta, Alaska, and United, among other airlines. In case you cannot find one of these flights, there are routes with a stopover in the following cities:
LAX to Guadalajara International Airport – carried out by Vivaaerobus
Aguascalientes – operated by Volaris
Dallas and Texas Airports by United Airlines
Carolina del Norte at Charlotte-Douglas Airport by American Airlines
Phoenix and Miami International Airport carried out by American Airlines
John F. Kennedy Airport in New York by JetBlue
Mexico City by a Mexican Airline; Volaris.
Atlanta Airport operating by Delta
Airlines arriving at Cancun from LAX
There are different Airlines that offer this route, including Mexican and foreign airlines. Among the main airlines that fly from LA to Cancun, you can find Alaska Airlines, Delta, United, Jetblue, Frontier, American Airlines, Spirit, and Southwest. Volaris, Viva Aerobus, and Aeromexico are the Mexican Airlines that offer this route LAX to CUN.
As you can see, you have many options to schedule your flight to Cancun and the Riviera Maya the best tropical destination in Mexico.
How long is the flight from Los Angeles to Cancun?
The direct flights take 5.2 hours to get to Cancun from Los Angeles. Is not an extremely long flight but it is not such a short flight either. In case to buy tickets with a stop-off, the time may vary, from 9 to 11 hours.
How much does it cost a flight from LAX To Cancun?
Depending on your luggage, date of flight, and facilities among others. You can find flights from 245 USD to 350 USD.
Cheap flights from LAX to Cancun
We all love cheap prices, but you need to pay attention to these tips to get the best cheap flight. Travel light, you don't need all those clothes for one week trip, right? Unless you stay in Cancun for a month. Traveling with basic rates will make your ticket go down.
Try to buy a nonstop flight they are they are usually cheaper.
Travel in the low season, this will benefit you and your pockets. Try hunting flights continuously to get the best ticket.
We also recommend you search for flights on specialized platforms that show you the cheapest flights. Kayak, Skyscanner, and Kiwi are some of them. Search your flight here:
Flights from LAX to Cancun
What is it like to arrive at Cancun Airport from LAX?
Arriving at Cancun Airport can be like getting to any airport, the difference is that as soon as you arrived in the Mexican Caribbean you will feel the sea breeze. Being foreign, you must be prepared to do all the documentation and all the process for USA citizens. Due to the sanitary emergency, a lot of things have changed in the world and in the tourism industry. You might want to read: How to go through Cancun Airport during COVID-19?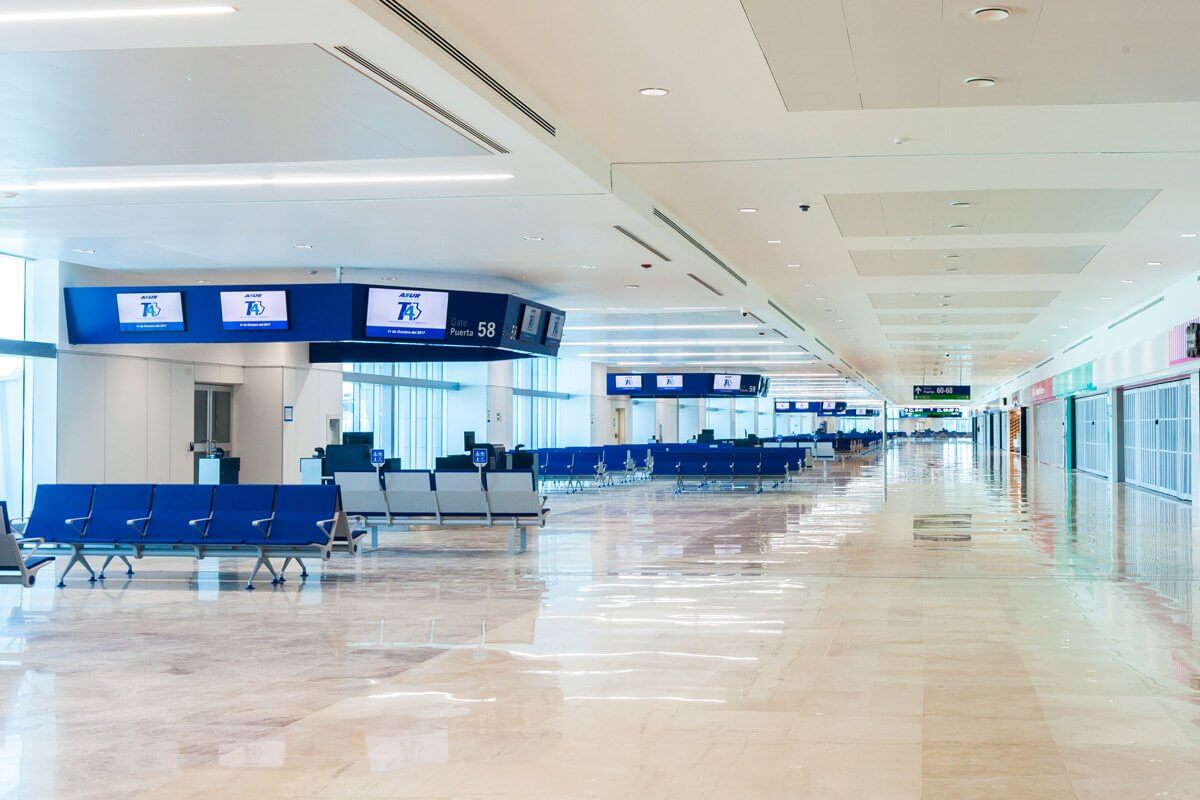 Customs at Cancun Airport
Once you've picked up your luggage, you pass through customs. Here you will see the green and red lights turning in a random way. A green light indicates you can cross and the red one passes and reviewing your luggage. Here you must have all your documents in hand.
Customs officers have the task of sorting and checking goods to enter the country from abroad and verifying compliance with the laws of value-added tax, general tax laws on import and export, and more.
The office has a responsibility to provide quality service to all visitors regardless of gender, color, nationality, or religion. Mexican customs search easily establish a responsible, efficient, and honest service.
Valid passport
Visa (for those countries that require it)
General statement (specifying type of aircraft and registration, departure, arrival, crew, and passenger data)
Immigration Format (1 per passenger or crew member)
Each passenger or head of household must file a customs declaration.
It will proceed to carry out random checks of passengers' luggage.
Customs officers will resend luggage to all the crew of that (only if the crew member remains in the country or leaves the FBO Terminal).
What to Do in Cancun?
There are so many things to do in Cancun, most tourists come for the beaches, the amazing all-inclusive hotels, and the nightlife. Cancun is truly a paradise, from its beautiful turquoise waters to the city with delicious local food. Enjoy the best water activities such as Snorkeling, Bungee, Zipline, Jet Ski, and much more. As if that weren't enough, you can visit one of the most beautiful islands in Mexico just 20 minutes from Cancun, Isla Mujeres. You'll need time for all the activities that Cancun offers to you.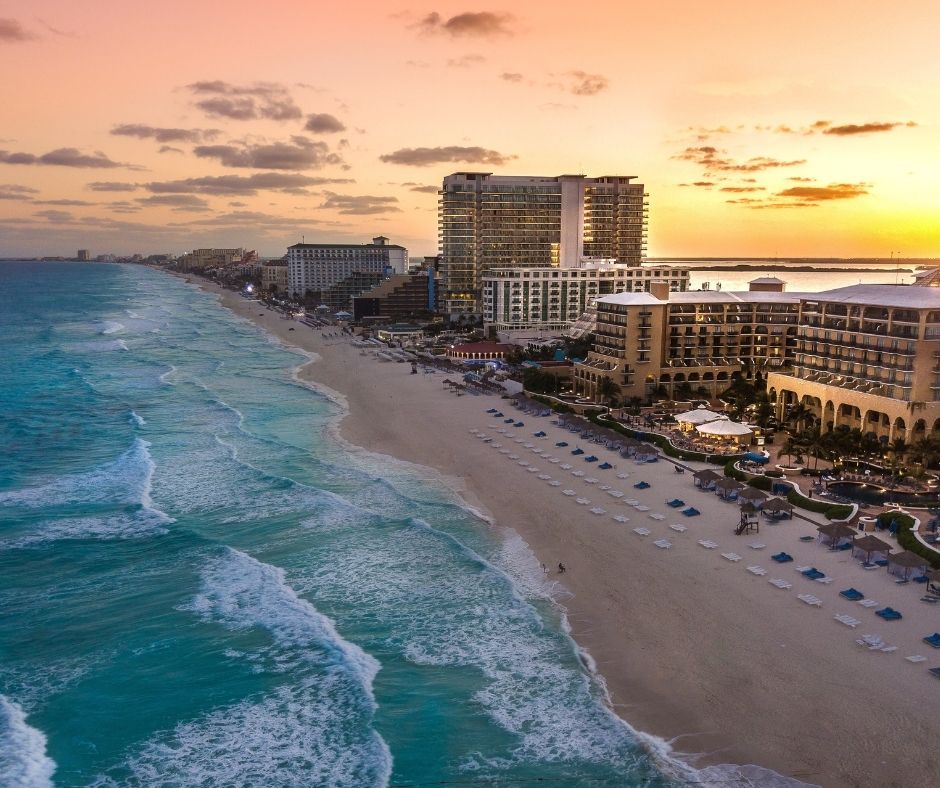 Cancun Hotel Zone is full of amazing spots and things to do. Spend a relaxing day on one of the beaches and watch the sunset. Or maybe you would like to eat in one of its extraordinary restaurants with a great variety of international cuisines. Take a walk around the main road, and don't forget to visit the Nichupte Lagoon. And spend a great night in one of the Nightclubs in the Hotel Zone.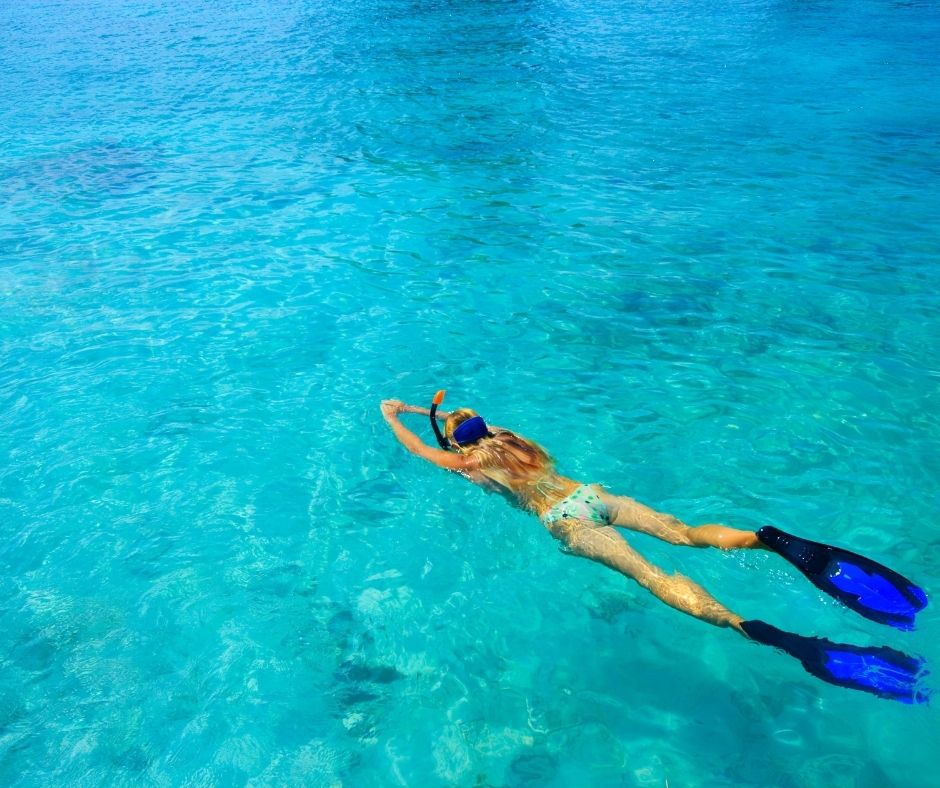 As you have already noticed, Cancun offers many activities to do. Among the most famous tours you can find Isla Mujeres tours with a boat ride, food and drinks,  visit Isla Mujeres town, and snorkeling. And The jungle tour in the Nichupté Lagoon is an exciting tour through the mangroves of the lagoon. Find more activities on our Cancun Tours page.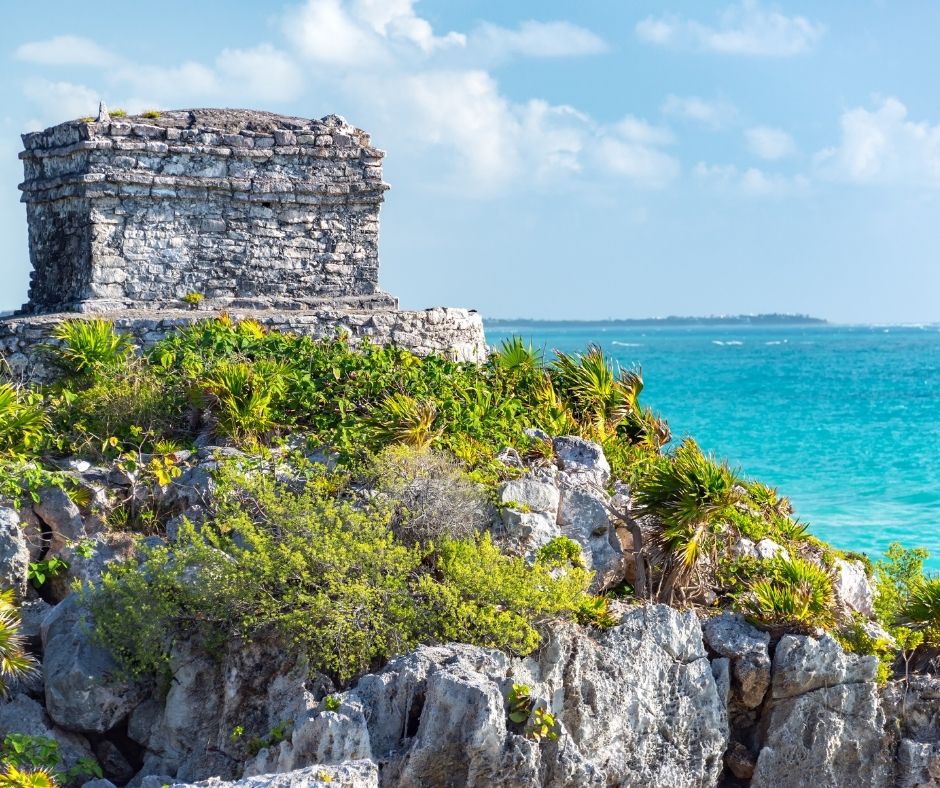 One of the most desired destinations for travelers is the Riviera Maya, it is home to cities such as Puerto Morelos, Playa del Carmen, Akumal, and Tulum. Here you can find wonderful beaches with reefs and impressive marine life. You can explore dozens of extraordinary cenotes and many jungle tours. It is also full of exquisite restaurants.