Playa del Carmen, a dream destination for many travelers. The place is full of amazing resorts, a vibrant atmosphere, colorful streets, impressive cenotes, and gorgeous beaches. It is a highly requested city in the Riviera Maya and many passengers wonder How to get to Playa del Carmen from Cancun Airport. Well, stay with us cause we are going to tell you all the possible options.
Cancun Airport to Playa del Carmen
ADO Bus
This is a popular option if you are a solo traveler, it is cheap and comfortable. If you have a lot of luggage don't worry the buses have plenty of space for that. This is also great for couples, it will take you 50-60 minutes to get to Playa del Carmen by the ADO bus. The tickets cost $216 MXN, $10 USD approximately. Keep in mind that you will be taken to the bus station in Playa del Carmen, located on 5th avenue. If your hotel is located near the bus station or along 5th avenue it will be a great option for you, but if your accommodation is further away you will have to take another transportation. Get your online tickets to Playa del Carmen.

Private Transportation
If you travel accompanied this is one of the top options, perfect for big groups from 4 up to 16 passengers. Even if you are not traveling with a bunch of people, it is worth it if you want to have an exclusive and private service for you and your partner, or maybe just for yourself. This type of transportation offers great space for luggage, clean and comfortable seats, Air conditioner, bilingual driver, and more. The best thing is that private transportation takes you to your hotel door directly, so you don't have to pay more for an extra shuttle to your accommodation. Sometimes these types of services used to be faster than the bus. Look at the Cancun Airport Transportation prices.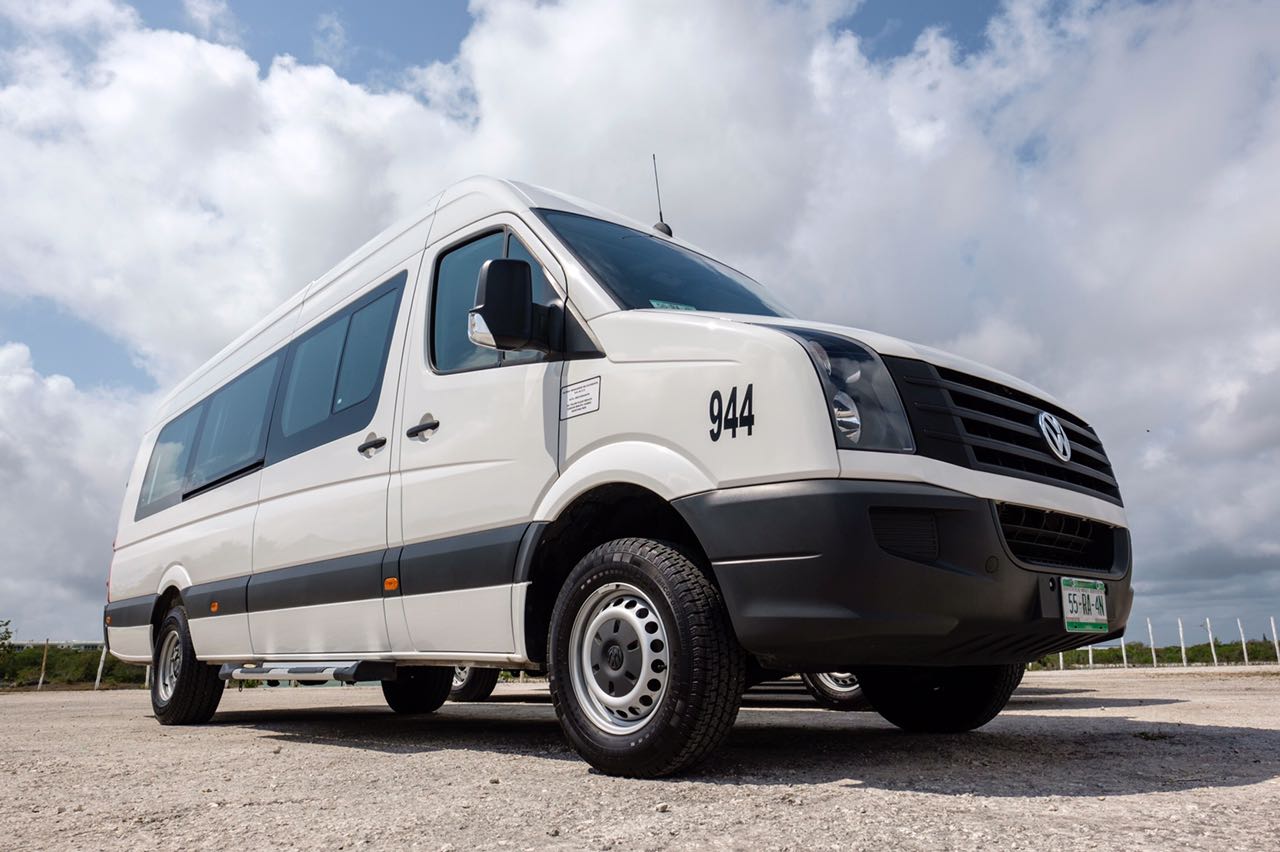 Car Rental
If you want to discover more places in Playa del Carmen and surroundings and you are traveling with your family, this is for you. If you are one of those who like to drive long distances you should rent a car. Keep in mind that vacationing in the Riviera Maya might be exhausting because of the sun, the beach, those walking on the Mayan ruins and you must drive back to the hotel. But it is also doable, and you will be able to go wherever you want. Get to know the best Car Rental Companies at Cancun Airport.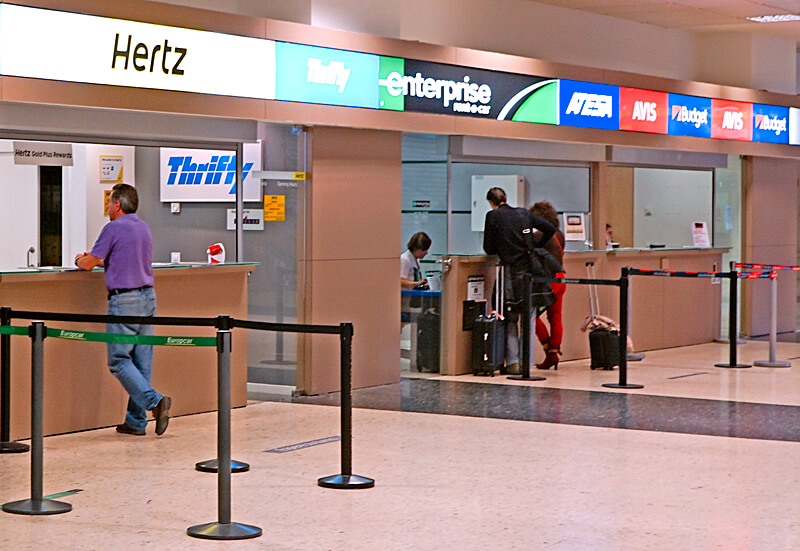 Cancun Airport Taxis
Another way to get to Playa del Carmen from Cancun Airport is by taking a taxi. When you exit the terminal you will see many people trying to convince you to take their services including taxi drivers. Taxis are another option for transportation to Playa del Carmen, they generally use recent vehicle models for a comfortable ride. These units are for 1 to 4 passengers, note that luggage space is limited, so make sure you travel light. The prices are quite higher than other transport services, rates are very variable according to the driver. We also want to mention that there are no always available taxis at the airport. If you come to Cancun in the high season is not guaranteed that you'll get a taxi on your arrival, and maybe you have to wait to get one.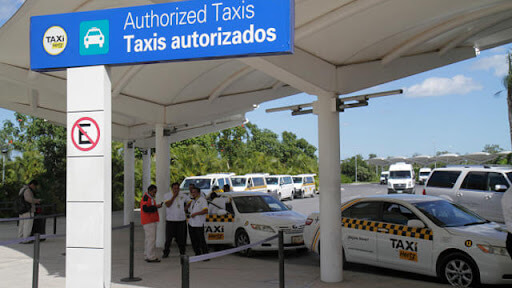 The cheapest way
This is more for adventurous, backpackers, and solo travelers. Did you know that you can go to Playa del Carmen from Cancun Airport for only $2 USD? Well is not very recommended because you have to do a long walk of 35-40 minutes to go outside to the main highway. Once you are on the road you have to wait for the van, but it might be a long wait since these vehicles depart from Cancun Downtown and they usually go full. If you are lucky the transportation will have a space for you and will pick you up. And it is clear that it won't pick up more than 2 passengers because all seats might be taken, so it is only feasible for solo travelers or 2 people maximum.
It is important to highlight that you can't carry a lot of luggage for this service. These units don't have too much room for your belongings. Be sure you bring only a small backpack for this trip. If you want to save some money this is an option, but we don't recommend it.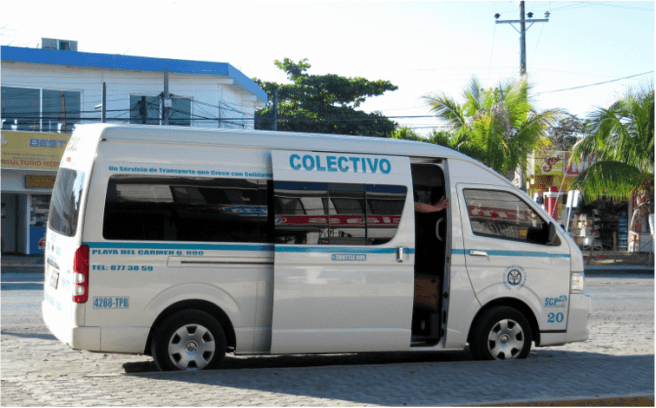 We hope you can get to Playa del Carmen in the way that better suits you! And we also want you to know the Top Tips for traveling to Playa del Carmen, it will be helpful for your next trip. 
Thanks for reading!