Cancun Airport >> Car Rental Cancun Airport
As one of the most popular airports in Latin America, Cancun International Airport offers many services, including several car rental companies. All of these companies provide different facilities for their customers. If you didn't book your car before your arrival at Cancun Airport don't worry they will be able to help you, but we recommend you to pre-book your service.
Renting a car provides great benefits such as private transportation, you save money, you can move freely around the city, you can do your own itinerary and you will be able to go over all the state if you wish, and many more.
Through your car rental, there are destinations you can visit that would otherwise be a little more expensive while taking a tour. Archaeological ruins such as Tulum, Coba, Chichen Itza, La Ruta de Los Cenotes in the Riviera Maya, next to the town named Puerto Morelos. It would also be very beneficial to hire a car to visit cities at your own pace.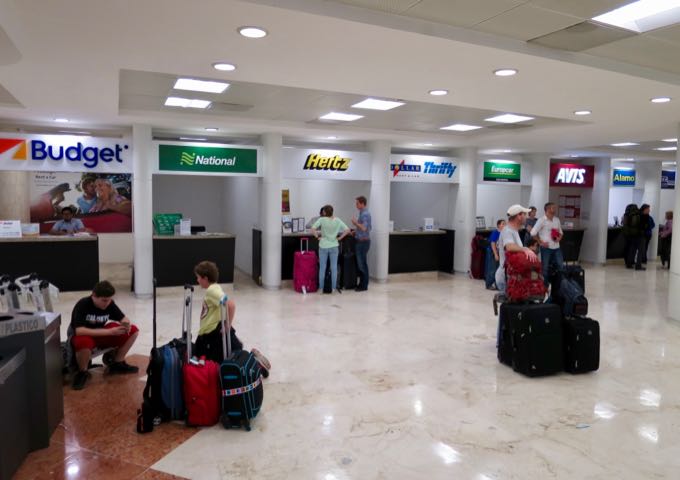 Car Rental Cancun Airport
Avis Cancun Airport
Avis is an American car rental company, very well recognized in the Yucatan Peninsula. The company works with competitive prices, it also provides diverse of comfortable and safe units. Among its cheaper cars, they got the Chevrolet Beat and Chevrolet Aveo but they have also luxury units such as Mercedes-Benz E200 so, whatever your budget, there are choices for you. Renting a car would be the right decision for you. A great option for Car rental at Cancun Airport.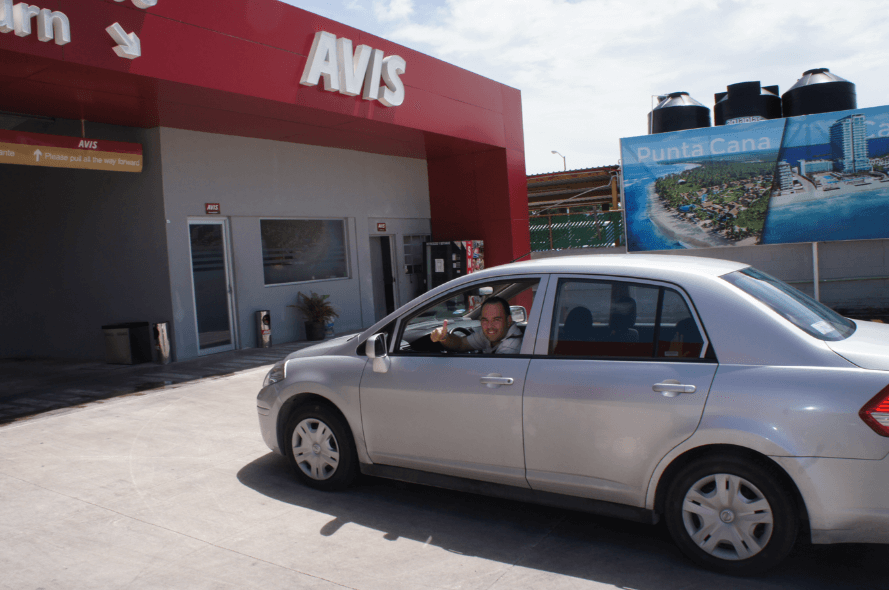 My Car rental Cancun
My Car Rental Cancun provides one of the best ways to rent a car in Cancun, offering fantastic rates and cars in exceptional conditions to ensure an enjoyable ride. This local company is available at Cancun Airport with very affordable prices, the units you can choose from are Mini, Compact, Economic, Intermediate, Full-size, SUV's and more.
Europcar
Europcar is a world-renowned brand with a car fleet of more than 1.2 million, more than 13,000 points of sale, and is a brand present in 150 countries. At Europcar, you can find the latest models from the best brands: Volkswagen, Chrysler, Renault, Toyota, Dodge, Mercedes-Benz, and more. Its fleet ranges from economy, compact, midsize cars to luxury cars, through SUVs and 4x4 off-road vehicles. Among the amenities, this company offers: Wifi, Gps, Delivery and returns service, Baby seat, Full Tank and Aditional driver.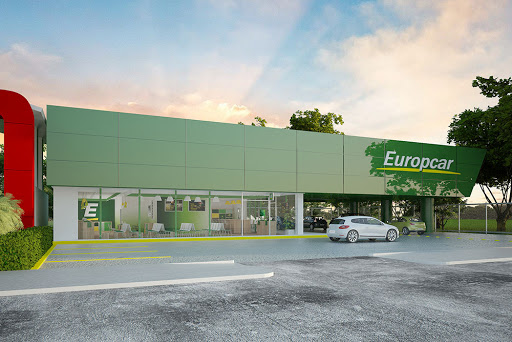 Hertz Cancun Airport
With more than 50 years in the market, operating in the Mexican Republic, it offers more than 120 rental points for cars, SUVs, and minivans in the country, in addition to the more than 7,200 rental points that Hertz has in the world, being located in both cases in the main airports, tourist areas, terminals and downtown areas of each city of Mexico. Hertz provides comfortable and safe units for your next trip to Cancun, if you are looking for renting a car this is a great option right at the Cancun Airport.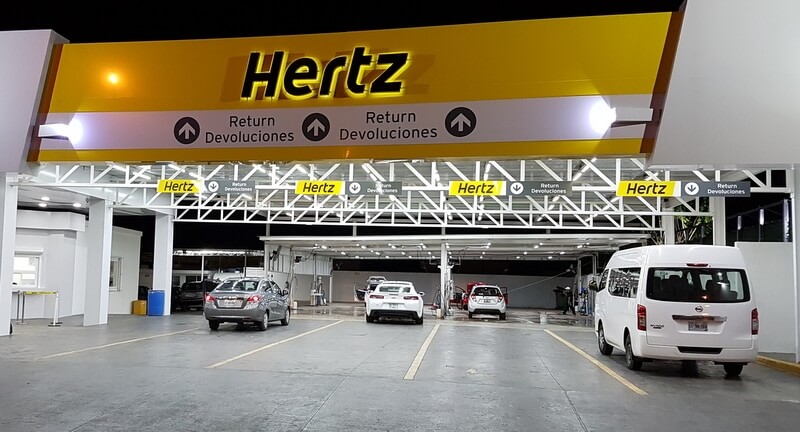 National Car Rental Cancun
Rent your car or truck with National Car Rental México. They have more than 60 years of experience and car rental service with offices throughout the Mexican Republic and on all continents, always with competitive prices, vehicles in optimal conditions, and the best service.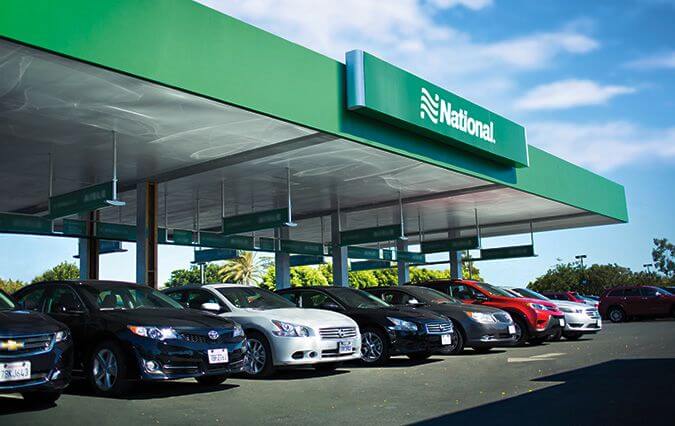 Budget Car rental
Budget is an American car rental company that was founded in 1958 in Los Angeles, California. They are located right on the Cancun International Airport with a large fleet in its facilities.
Firefly
Firefly Mexico is a car rental company that makes it easier for you to rent a car, with low costs, discounts, timely information, and the support of 100 years of Hertz experience.  This company provides great rates and safe units to sped a fantastic trip with your family or friends, it is located at the Cancun Airport you can find the modules at your the exit door.
Thrifty
In Thrifty you will find in an agile and friendly way, a wide range of car rentals, with the most favorable prices and discounts according to your needs. Go around the city and discover the best places in Cancun and the Riviera Maya on your own.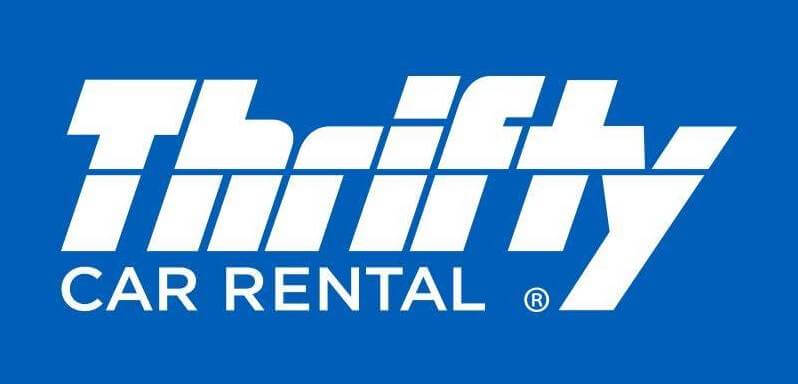 Alamo Cancun Airport 
Alamo  is a car rental agency based in the United States but with more than 80 branches in Mexico. It offers comfortable vehicles and excellent prices. It is available at the exit door at Cancun International Airport, choose the best car for your vacations.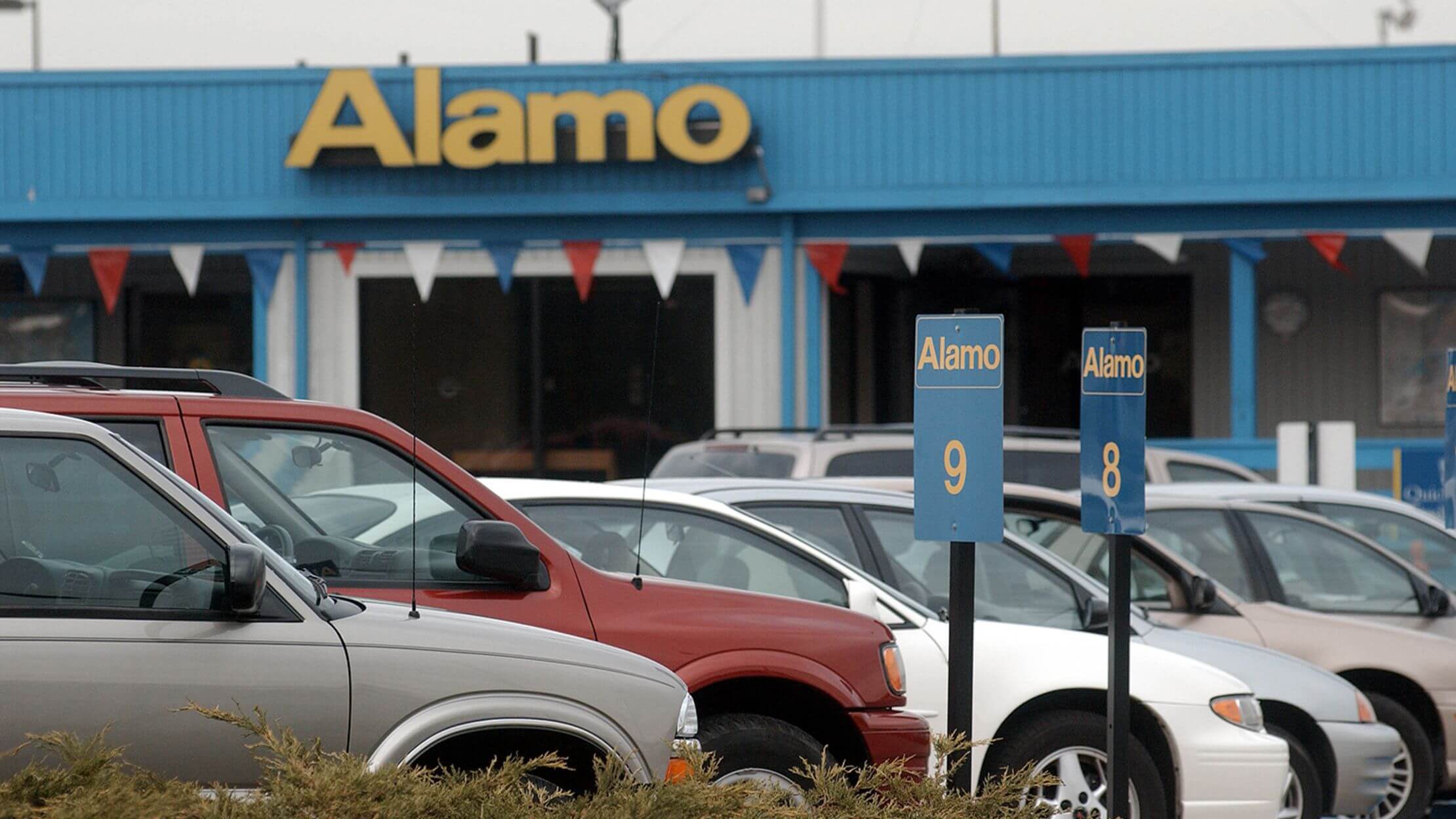 Dollar
Dollar offers you cheap car rental in the main cities of Mexico including Cancun,  with reliable vehicles to move freely. They are located at terminal 2 in Cancun Airport. Dollar could be a great choice on your next trip to Cancun, enjoy your Car rental and travel over the paradise in Riviera Maya.
Enterprise Cancun
Enterprise is the largest provider of transportation solutions. They offer car and truck rentals, as well as carpool and car sales. They operate in more than 85 countries with more than 7,600 offices. Enterprise will make ease your trip with a car rental in Cancun Mexico.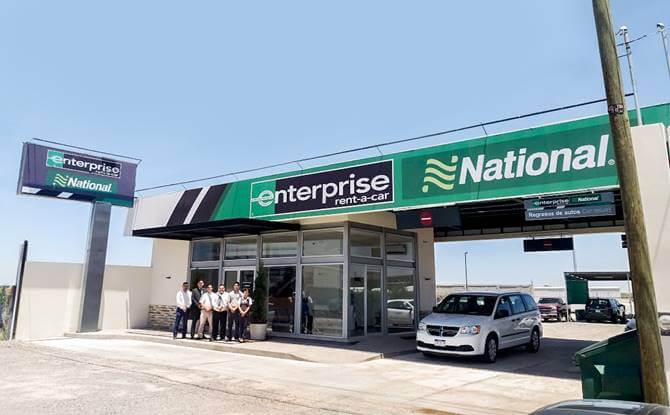 America Car Rental Cancun
America Car Rental guarantees you the best car rental experience during your next vacation or business trip to the top destinations in Mexico: Cancun, Playa del Carmen, Tulum, Mérida, Los Cabos, Monterrey, Guadalajara, and Mexico City. They offer competitive rates, a variety of cars and trucks in perfect conditions.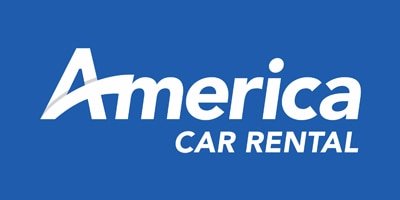 On the outskirts of Cancun Airport
City Car rental Cancun
Easyway Car rental Cancun
Sixt Car rental
Tropical Car
Price cars
America Car rentals
Mega Rent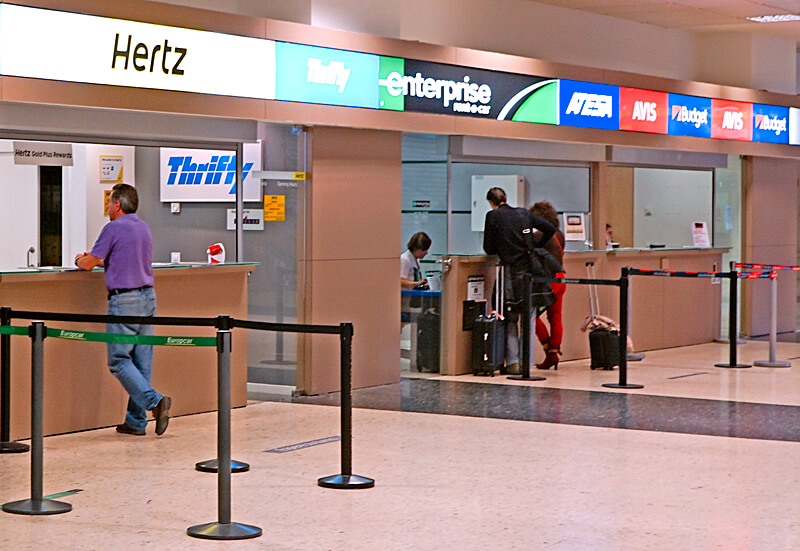 How much does it cost to rent a car at the Cancun Airport?
Depending on your budget and the amenities you are looking for is the price you will get. Cancun International Airport offers a wide variety of  Car rental companies to choose from. You can get a car from 18 USD to 100 USD per day, some companies offer extra services such as life insurance, gasoline, wifi, road assistance, additional driver among others. Prices are very variable, you can find cheap vehicles with great amenities or with not; Cheap car rental in Cancun or expensive and luxurious, whatever you prefer you'll find in Cancun Airport.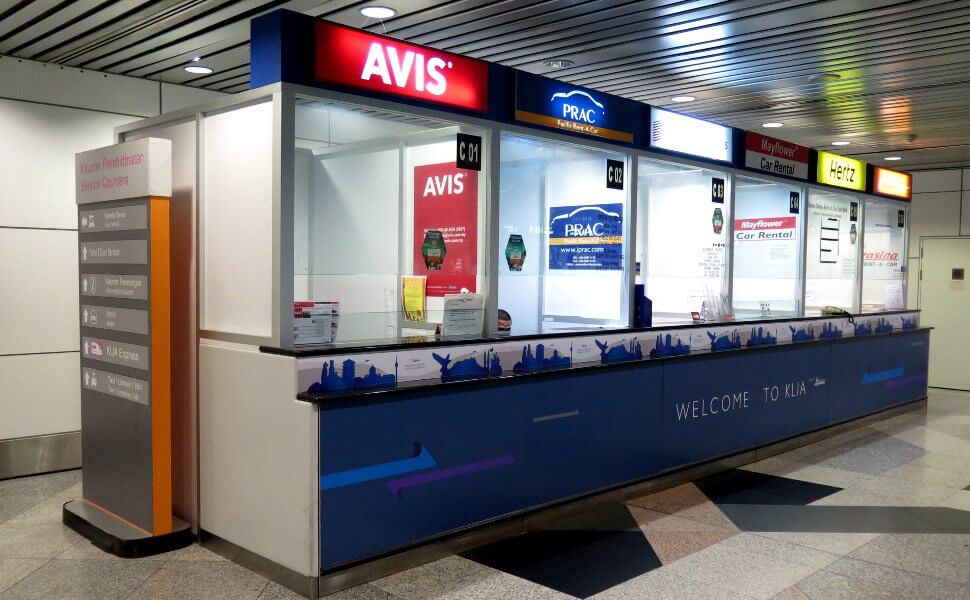 Where to go in Cancun with a car rental?
Cancun owns a wonderful location, due to its nearness to fantastic destinations around it. Cancun is located in the Yucatan Peninsula in southern Mexico. Renting a car at Cancun Airport is a great idea to meet the most cities and destinations in the Riviera Maya. To move freely around Cancun you can trace a route, depending on how many days you have to do your itinerary. We recommend you to stay in Puerto Morelos or Playa del Carmen because of their central location.
Staying in Playa del Carmen which is only one hour away from Cancun Airport you can move rapidly to Tulum, the hype destination in the Riviera Maya, this small town houses the iconic Mayan Ruins on the shore of the Mexican Caribbean, and also fantastic cenotes in the heart of the Mayan, it takes only one hour to get to Tulum from Playa del Carmen. Through this road, you can also find charming small towns such as Akumal, the turtle sanctuary, Puerto Aventuras, Xpu-ha, and more. Those places are full of incredible spots and surprising activities on the marvelous beaches around them.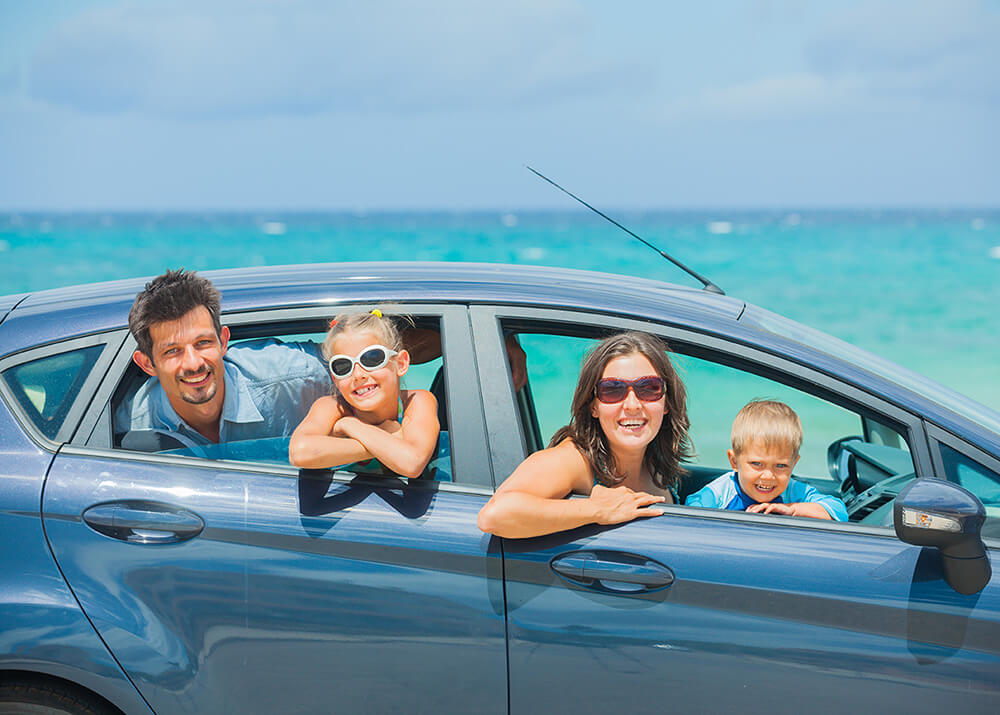 You can't stop visiting Cancun with those turquoise beaches and a fantastic atmosphere, full of excellent resorts and great activities to do. And finally Isla Mujeres just 50 minutes away from Cancun Airport. This lovely Island is perfect for snorkeling, a relaxing day on the beach, and more. These are the main locations you must visit on your Cancun trip.
Car rental for road trips in Cancun
If you are one of those who love road trips we recommend you to Renta a car in Cancun Airport bound for Yucatan where a wonder of the world is located. Chichen Itza, with its impressive archaeological site and famous Kukulkan Pyramid. A road trip to Yucatan includes delicious food, astonishing landscapes and colonial towns such as Valladolid, Tizimin and Izamal. All these places are 3-5 hours from Cancun.

Bacalar is another road trip to do, the town is 5 hours from Cancun Airport it offers unimaginable landscapes in the iconic Lagoon of Bacalar. You'll see different tones of blue at this place that's why it's called "The 7 colors lagoon". There are several activities to do here like Kayaking, Paddleboard, you can go sailing over the lagoon taking the traditional tour. Bacalar is a very nice town, it provides a relaxing atmosphere and tranquil days at the lagoon. Highly recommended it will definitely worth renting a Car in Cancun Mexico.