Tulum has become one of the top destinations in the Riviera Maya. Many travelers around the globe arrive in Tulum looking for an eco-luxurious and relaxing atmosphere,  authentic Tulum Hotels, and beautiful beaches. That is why Hilton, a renowned hotel chain is about to open new resorts in Tulum.
Hilton Tulum All-Inclusive Resort and the luxurious Conrad Tulum will be the two new hotels in Tulum. 
Hilton expects Conrad Tulum to join its portfolio in the fourth quarter of 2021. The Hilton Tulum All-Inclusive Resort will be ready in the first quarter of 2022.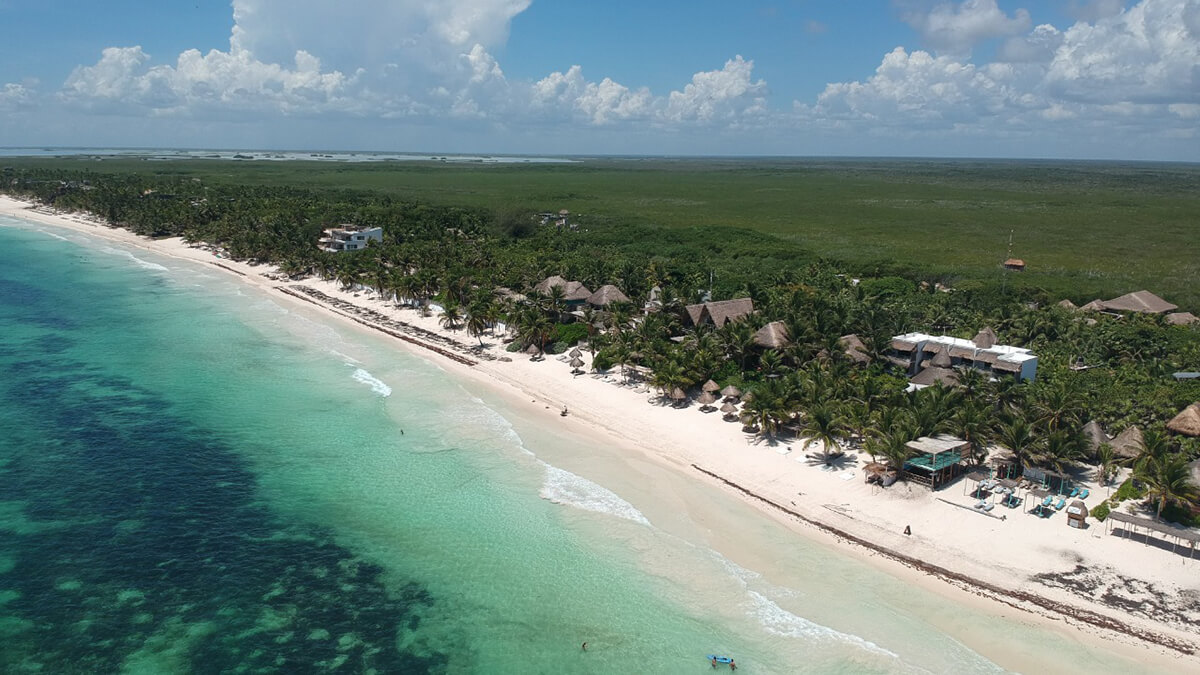 Hilton Hotels
Each hotel will offer an exclusive experience with world-class dining and extensive recreation options. But also guests shared services, including a meeting and events complex, and a state-of-the-art spa.
The newly-built 349-room luxurious Conrad Tulum will be Conrad Hotels & Resorts' first hotel in Quintana Roo, on the east coast of the Yucatan Peninsula. The property will provide a secluded retreat for travelers. Aesthetic design inspired by Tulum's lush landscape, picturesque beaches, and neighboring nature reserves will be one of its features.
In addition to the rooms, the new hotel will feature contemporary and sophisticated suites. The resort will include seven world-class restaurants and bars offering a variety of cuisine options, from Mediterranean and Asian to a special dining experience at the chef's table. Like other hotels in the Conrad Hotels & Resorts portfolio, Conrad Tulum will be inspired by the local influence of the destination and offer a different experience for travelers.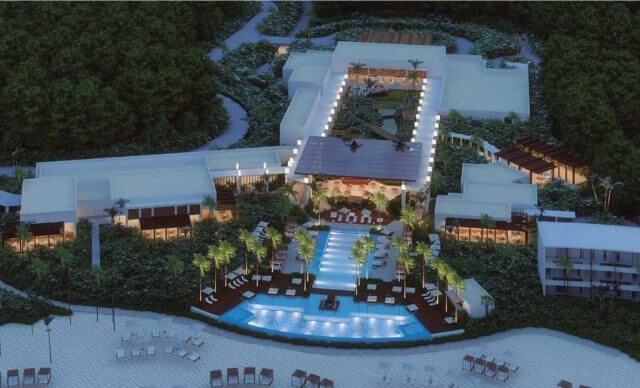 The 735-room oceanfront Hilton Tulum All-Inclusive Resort will present travelers with an elevated, upscale, all-inclusive experience in this coveted destination. With unrestricted views of the Caribbean Sea waters, the resort will offer seven dining experiences with international cuisine. The complex will have a large pool with a water park, and a secluded beach.
Not to mention the recently opened resort by Hilton; The Yucatan Resort Playa Del Carmen. In this way, the company is betting for the Riviera May to be the new home of Hilton. The Resorts will contribute to the tourism recovery in the region.
Tulum is two hours away from Cancun Airport, it is a highly recommended destination for staying thanks to its wonderful Mayan Ruins, cenotes, and beautiful beaches. Now you'll have more hotel options with these two new additions.