Riviera Maya is the dream destination for numerous families. Apart from beautiful landscapes and the ocean, Riviera Maya offers room for relaxation and fun. This Mexican coast has rich history and culture with great historical sites to explore. Also, there's an array of things to do, explore, and be active. This article will share the list of top family adventures in Riviera Maya. So make sure you take notes and tick off the fantastic experiences that await you and your family.
The list of family-friendly adventures in Riviera Maya
Riviera Maya is the perfect getaway spot for those who wish to explore each nook of the place and those who want to relax and enjoy spending lazy days on the beach. We are sure this place will leave you breathless and won't disappoint.
Therefore, make sure you learn all about the ultimate packing hacks, as you might prolong your stay and need more things. An excellent way to ensure you bring more items with you is to roll your clothes instead of folding them. So, once you are all equipped and ready, let's help you make a list of all the fun things to do with your family in Riviera Maya!
Visit the Croco Cun Zoo
If you and your kids love animals, visiting the Croco Cun Zoo will be the day's sensation. In this zoo, you can see some of the following animals:
spider monkeys running around freely,

colorful parrots;

the rare hairless dog breed called Xoloitzcuintle;

crocodile

s and many more.
Check out the Museum of 3D wonders
An excellent and unique type of Museum can be found in Riviera Maya that your children will love. The Museum of 3D wonders offers the whole family several different places where everyone feels like they're inside a painting.
The place is full of three-dimensional illusions, from being a Formula 1 driver to confronting a lion. We are sure this kind of experience will ensure family fun and make you question everything you see!
Swim with sea turtles at Akumal beach
One of the greatest reasons to spend your holidays in Riviera Maya is its beautiful nature. The crystal waters at Akumal beach will allow you to see the beautiful turtles swimming just below your feet. If your kids are old enough to snorkel, the experience will be even better. 
Also, this beach is filled with places to eat, rent snorkeling equipment, and toilets. However, if you have small kids who can get tired quickly, it would be good to bring life-saving jackets so they can float and all of you can enjoy the wonderful in and below water experience.
Dive into a Cenote
The cenote is a natural cave filled with fresh water and is a fantastic way for your family to see underwater life. You will be surprised that there are hundreds of beautiful cenotes in the region. To avoid the overwhelm of not knowing which to choose, you can map out the ones you want to visit or go on an all-day tour to see some of the most beautiful cenotes in Riviera Maya.
However, you should be aware that the water is pretty chilly. So, even though it can be a great refreshment on a hot day, make sure you bring plenty of towels, dry clothes, and snacks with you.
Visiting La Ceiba Park is one of the best adventures in Riviera Maya
One of the most popular places in the Riviera Maya region is Playa del Carmen and its La Ceiba Park. This park offers various activities for the whole family to try and learn about Mexican traditions. Some things you can try here are:
aerial acrobatics;

yoga school;

music lessons that involve singing, playing the violin or guitar

, and so on.
Once a month, they organize a traditional market that includes a chess club, storytelling, cultural events, and handcrafted products. Additionally, visiting La Ceiba Park is free both for parents and children. 
Watch the Cirque du Soleil Joya show
If you're looking for something fun to do with your family, you can try attending the Cirque du Soleil Joya show. The show is about a girl and her grandfather who discover life's secrets on their journeys. 
You can book the tickets online and go for the show and dining combo. The latter option includes a pre-musical show with dancers, musicians, singers, numerous appetizers, different kinds of foods, and cocktails.
Finally, it's worth mentioning that children under the age of 3 aren't allowed. 
The amusement park Selvatica ensures family fun
When looking for family adventures in Riviera Maya, avoid missing the Selvatica amusement park!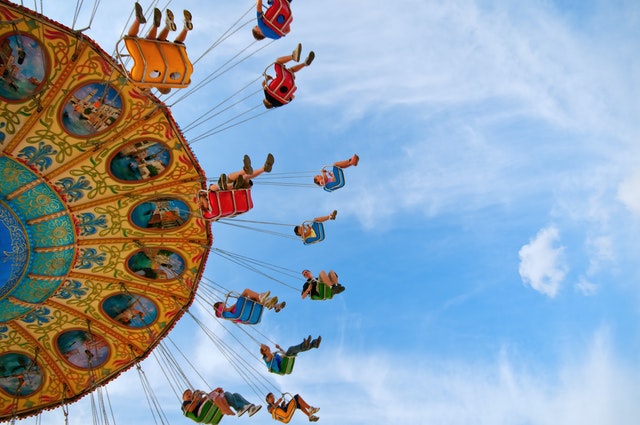 The Selvatica amusement park has become one of the most popular family excursions in Riviera Maya. It offers various activities for your children (and you) to try.
The most popular attractions are:
one of the largest zip line systems in the world with

a total of 12 different zip lines 1,5 miles long;

Tanzania Coaster, which is a 700m long wild roller coaster ride;

Bungee swings,

Swimming in the cenotes,

Skywalk

, etc. 
Xel-Há Park for nature lovers
Xel-Há is an aquatic theme park that offers numerous enjoyable activities for the whole family. You can snorkel, try the water zip lining, swim in the cenotes, or relax and enjoy at the restaurant while your children play at the Children's house. 
You can spend the whole day enjoying the sun and sparkling water in this park. The Children's House offers the ultimate fun for your little ones, like the crocodile tunnel, wading pool, rope climb, etc. 
On the other hand, the park also offers unique family-friendly activities like tubing through the river, swinging on a rope and diving into the water, and swimming with stingrays and dolphins.
Everyone loves El Acuario de Playa
El Acuario is a beautiful aquarium for families with children of all ages. It offers around 45 different exhibits with more than 200 species of marine animals. Here your kids will be able to see:
jellyfish, 

sharks,

stingrays,

coral reefs,

reptiles, and other sea creatures

.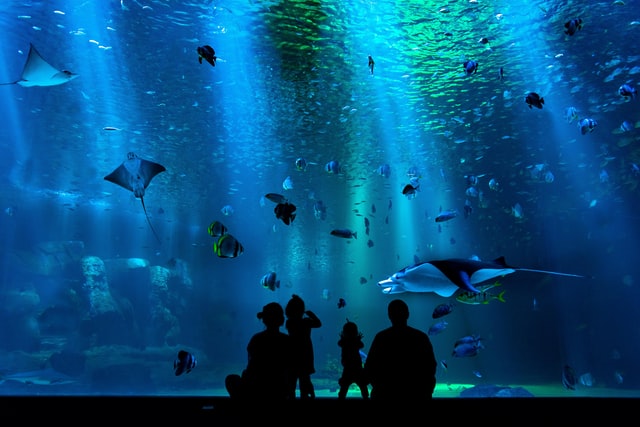 Final words on family adventures in Riviera Maya
As you could've seen, Riviera Maya is plentiful when it comes to things to do for the whole family. So, if you're a nature and water lover, make sure you try out these family adventures in Riviera Maya and create lifelong memories!