Whether you're a local or visiting Playa Del Carmen for the first time, it's sometimes difficult to get the most out of your free weekend. This place has so much to offer, which is why it's often challenging to decide what to do. Luckily, we've got the list narrowed for you. Here's the selection of the best activities so you can organize a perfect weekend in Playa Del Carmen.
Why Playa Del Carmen is a perfect weekend destination?
If you think that booking a flight to Playa Del Carmen to spend the weekend there is not worth it, think again. This lovely Mexican coastal town is famous for its resorts, palms, coral reefs, and most beautiful beaches. So, even if you have just a couple of days to spend here, you can truly make it an unforgettable vacation. There are several reasons why this Mexican gem is a favorite among tourists:
The climate – whenever you decide to go, you can expect amazing weather in Playa Del Carmen. Some periods are busier than others (around the holidays), but in general, you will experience a pleasant climate whenever you land here.
Beaches – probably the strongest advantage of the area are the beaches and all the resorts and beach clubs over there;
History – Playa Del Carmen is not just a perfect beach destination. You can explore some of the oldest civilizations' ruins and learn much about Mexican history.
This is just the start of the list – the place has so much more to offer. Here's how to organize a perfect weekend in Playa Del Carmen and have the time of your life.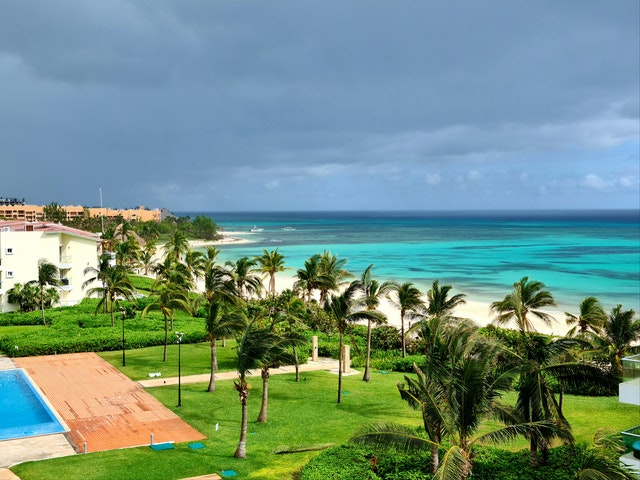 Choose a place to stay first
When organizing a trip, start with booking your stay. This will depend on your needs and expectations, as well as your budget. Staying downtown would mean being close to all the shops and restaurants and being part of the busy life on the main avenues. On the other hand, the Playacar area is reserved for families with kids or anyone who wants to stay in a more peaceful area. Either way, you can choose among resorts, hotels, and apartments of different price ranges.
Organize your travel
It's essential to book your flight as soon as possible, especially if you're organizing a short-notice trip to Playa Del Carmen to surprise your loved ones. Plan your itinerary as you can reach this place by flying to Cancun or Conzumel, and then taking a taxi, renting a car, or riding a ferry. In general, there's no need to book these local transports in advance, but make sure you get more information about it online. Finally, never travel without your travel insurance. Even though this is one of the safest areas of Mexico, travel insurance is a must in case of any unexpected situations.
Plan your weekend details
To organize a perfect weekend in Playa Del Carmen, make sure you plan your stay in detail. Even though it's fantastic to be spontaneous and choose the activities according to your mood, we advise you to have some options listed just in case. This is particularly important if you're staying for the weekend, as there's not much time to do everything that this coastal gem offers.
Pick your activities according to your preferences, budget, and interests. Your choices will depend on who you're traveling with, your budget, traveling season, and whether you have been here before. However, here are some things travelers shouldn't miss when visiting Playa Del Carmen.
Embracing the sun on the beach
Reserve some time to spend on one of the Playa's beaches, swim, sunbathe, and drink some cocktails. It's a place perfect for a chilled day that will help you release the stress from the previous week. And if you like some beach activities, we recommend paddleboarding. You should do this as soon as you arrive, or on Sunday, as a perfect way to prepare for a new work week.
Explore some history
The area is filled with historical spots such as Chichen Itza, Ek Balam, Tulum Ruins, and Mayan Ruins. You can have a day trip to one of these locations for an on-spot history lesson. This will help you experience a true history of civilization and come back home with a richer spirit.
Jump into cenotes
Just a short drive south from Playa Del Carmen, you can find these incredible wonders of nature. Bathing in one of the natural pools surrounded by breathtaking flora is an experience you'll never forget.
Take some taste tests
We know you can have a busy schedule on your weekend in Playa Del Carmen, but take some time to enjoy the food here rather than just having a quick bite. There is a fantastic selection of restaurants at the Riviera Maya. You can have a romantic dinner while watching the sunset and maybe use this time to think about your future and make bigger plans with your loved ones.
This is usually when people fall in love with Playa Del Carmen and its natural beauties. Deciding to make it a home is not uncommon, so don't be confused if you start to feel the same. The Playa Del Carmen area is an incredible place to live, not only to visit on the weekends. Luckily, it's not that difficult to organize your international move and do it without breaking the bank. You just need to give yourself enough time to plan this transition carefully and hire professional movers to help you.
Final Words
If you choose this lovely coastal city as your next vacation destination, we hope we have helped you organize a perfect weekend in Playa Del Carmen. Make sure to start planning on time and remember to have fun!