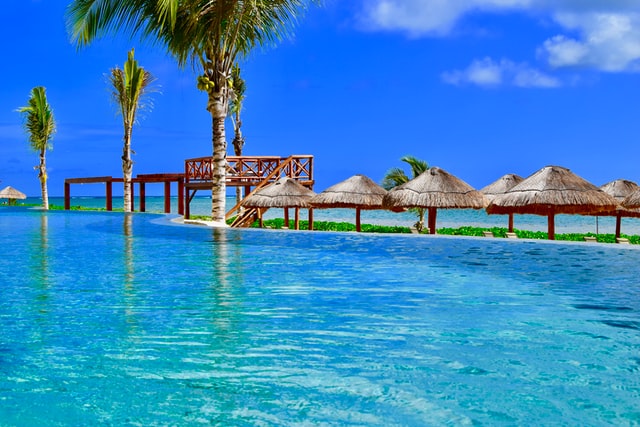 Puerto Morelos is often an overlooked destination because of its neighboring cities like Cancun and Tulum. However, this is an idyllic destination with beautiful resorts and a hidden gem on the Caribbean coast. Also, it's in a favorable position – only 20 minutes away from the Cancun airport and a half an hour's drive to the famous Playa del Carmen. Therefore, if you wish to explore the heart of Riviera Maya, stay tuned. Apart from our travel guide, we curated a list of top things to see and do in Puerto Morelos to make your stay full of enjoyment and experiences.
The list of things to see and do in Puerto Morelos
If you plan to move to the area or spend some time traveling around and exploring the Yucatán Peninsula, you're at the right place. Once you complete all the preparatory tasks for your relocation abroad, like paperwork, budget prep, and arranging a moving company, you will have a smooth experience. A good plan and thorough preparation are critical to a successful and stress-free relocation, so make sure to do this part well.
The only thing left is to make a must-visit list and enjoy the incredible Puertos Morelos. At this point, we advise you to allocate more time for your visit to this fantastic place, as it's the regret no.1 of all people who previously visited.
So, without further ado, here are the things to see and do in Puerto Morelos that make it so hard to say goodbye.
Puerto Morelos beach
The Puerto Morelos beach boasts long white strands punctuated by turquoise waters. Therefore, you'll be able to enjoy the view tranquility, soak up the Caribbean sun and get the perfect sun-kissed tan at the Puerto Morelos beach.
Another fantastic thing about Puerto Morelos beach is the Mesoamerican Reef, that's an exceptional area for swimming and snorkeling, especially for kids.
Snorkel and scuba dive
One of the best things to try out is snorkeling and scuba diving at the National Reef Park. The reef is home to a variety of colorful fish, turtles, sharks, and rays, and you'll be able to experience real magic 400-1000 meters offshore along the reef. However, we recommend hiring an experienced snorkeling guide to take you to the best places.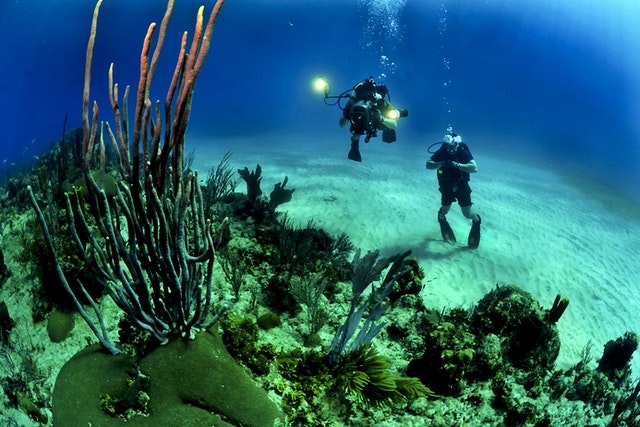 Take a swim at Boca del Puma Cenote
The Yucatan Peninsula is home to numerous cenotes. And visiting these natural pools offers a one-of-a-kind experience. So, when in Puerto Morelos, check out the Boca del Puma Cenote with sparkling blue waters and massive caves.
Then, once you're done with swimming, you can continue exploring the rest of Boca del Puma, which is a natural reserve and a wildlife museum.
Visit the most stunning beach resorts
If you're planning a weekend getaway or want to make Riviera Maya your home for a while, you'll be happy to know that Puerto Morelos has plenty of options for each traveler.
Puerto Morelos is a perfect home base for exploring the whole region. So, here's a list of top places to stay you should consider.
Dreams Jade Resort&Spa

Excellence Riviera Cancun

Grand Residences Riviera Cancun

Layla Guesthouse

Amar Inn B&B
Visit the town of Puerto Morelos
Puerto Morelos is a charming, laid-back, historic little town. It's pleasant and refreshing compared to the always busy Cancun and Playa del Carmen.
So, set aside some time to stroll around this colorful place, shop at small shops scattered across town, and grab a bite at a local restaurant.
And its most known attraction: the leaning lighthouse
In terms of sights, the most well-known is El Faro Inclinado or the Leaning Lighthouse. This lighthouse represents the strength of the Mexican people, and it's an iconic symbol of Puerto Morelos.
The damage happened during hurricane Beulah in 1967, and the leaning position has held ever since. However, a new lighthouse has been installed just behind the original one.
Visit the most biodiverse botanical garden in Mexico
If you want to take a break from the beach and underwater world, one of the best places to visit in Puerto Morelos is the Dr. Alfredo Barrera Marín Botanical Garden.
Visitors of the botanical garden can explore mangroves, walk amongst 300-year-old trees, see stunning waterfalls, and get up close with the spectacular wildlife.
Aside from the lush scenery and an array of plant species, the botanical garden also includes a Mayan archeological site and a traditional house.
Shop at artisan markets of Puerto Morelos
You can expect to see a wide variety of authentic Mexican handicrafts, specialty items, and foods in terms of shopping. The accurate shopping description in Puerto Morelos is laid-back, easy-going, and relaxed.
The places you should visit if you wish to shop are:
Artisan and craft flea market

full of Yucatan souvenirs, handmade clothes, and knickknacks;

Puerto Morelos Farmer's Market,

where you can get the highest quality products and artisan food in the area.
Visit the Croco Cun Zoo
The Croco Cun Zoo is a one-of-a-kind wild animals sanctuary. It allows its visitors to see rescued animals from this part of Mexico up close.
You'll be able to see the troop of spider monkeys, stare at endangered species of colorful parrots, walk among crocodiles, and let a boa constrictor snuggle up against your arm.
Go horseback riding
Puerto Morelos's got you if you wish to try something different and new. Horseback riding on the beach is becoming a popular activity, as it represents a unique way of exploring the area. Additionally, it can be a romantic surprise that will leave your loved one speechless.
Enjoy the food of Puerto Morelos
Finally, another reason to love Puerto Morelos is its drinking and dining culture. The Puerto Morelos cuisine might have one of the best places in the region. And the good news is that all are close to each other.
Here are our top picks:
MEXICAN FOOD:

El Nicho, Cafe Layla, Salciccium Food Truck Village;

INTERNATIONAL:

La Sirena, John Gray's Kitchen;

SEAFOOD:

El Pesquero, Boquinete Seafood&Grill.
Also, you have to check out some of Puerto Morelos's best bars.
The takeaway
Puerto Morelos might not be one of everyone's must-visit list, but that makes it laid-back and unique. The lucky ones to visit the place will wish never to leave, and some have done so. So, if you want to explore the Yucatan area, make sure you refer back to our list of things to see and do in Puerto Morelos for a fantastic experience. In addition, there are Puerto Morelos tours you can check out, or you can buy a one-way ticket and let the place speak for itself!