After a long year of work and no downtime, it sure is time for a vacation. And what could be better than relaxing on a warm sandy beach surrounded by clear blue waters? We know: spending the holidays in such a heavenly location. And we also know just the place for it: the Riviera Maya. There are so many reasons to spend the holidays in Riviera Maya that you'll want to pack your bags and fly to this idyllic location right away. So make sure to read our article to discover why this Mexican paradise should be your next vacation destination.
1. It's an all-year-long destination
The Riviera Maya is a Caribbean beachfront on Mexico's Yucatán Peninsula's northeastern tip. Therefore, the warm tropical climate makes Riviera Maya a good destination throughout the year. Even if the best time to take a trip to this idyllic location is between December and March, you should be able to enjoy the sandy beaches any time of the year. As the majority of the tropical destinations have a dry and rainy season, here you have enough sunny days during the wetter months. And, even if there are heavy showers, they will clear quickly enough. Furthermore, the average temperatures in May, for example, are over 35°C, making it the hottest month. On the other hand, the coldest month of the year, December, has an average daily maximum temperature of 28°C. We do have to mention that the rainy season strikes in September and October, but still, rain does not ruin your vacations in the Riviera Maya.
In conclusion, it's safe to say that the Riviera Maya is a fantastic place to visit any time of year.
This may interest you: Hotels in the Riviera Maya that you need to know about
2.  There is plenty of relaxation
You will sense the relaxed atmosphere that surrounds this beautiful place the moment you arrive in Riviera Maya. The Caribbean style of living defines this laid-back Mexican region. You will notice a lot of spas, massage, beauty, and wellness centers that are just waiting for you to enjoy them. You can choose a personalized treatment, and we can assure you that you will leave relaxed and refreshed.
And what could be better after a relaxation session in a spa? If you answered relaxing on one of the Riviera Maya's gorgeous beaches, you did well. Playa del Carmen, for example, is the epicenter of breathtaking views, beautiful sand beaches, and emerald waters. Here you can meditate or practice yoga while listening to the sound of the ocean. Alternatively, if you want to sunbathe and enjoy an exotic cocktail, you can visit one of the best beach clubs in the area.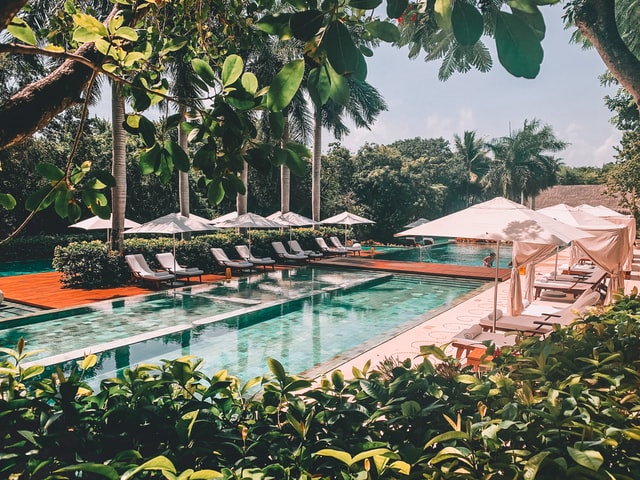 3.  You can practice water sports
If you are the type of tourist that wants to stay active even during vacation, you have come to the right place. The Riviera Maya has a lot to offer when it comes to outdoor activities and water sports. For instance, you can visit the Punta Venado Caribbean Eco-Park and explore its 2,060 acres of jungle. Or, have a fun day at Xel-Há Park, a commercial aquatic theme park.
In addition, you can go scuba diving in Cozumel, Tulum, and Akumal and explore the water caves under the sea. After that, you can go snorkeling and discover the Rio Secreto, 15km of caves and tunnels created by water erosion. If you like swimming, the Mexican Caribbean has over 7,000 natural springs surrounded by gorgeous caverns where you can swim freely. Flyboarding, kitesurfing, and stand-up paddleboarding are also great options for those looking for a thrill.
4.  You get in touch with other cultures and their history
If you choose to come to the Riviera Maya for a vacation, you will have the chance to discover and learn about the Mayan culture. For instance, you can visit one of the New 7 Wonders of the World, Chichen Itza. The worldwide-known Mayan archeological site is an iconic tourist attraction. It is the most visited site due to the impressive central pyramid that was once the ceremonial center of Yucatan. Aside from the various Mayan ruins that you can visit, there are also Mayan festivities that you can attend in the Riviera Maya. The Lol Cah, for example, is a ceremony dedicated to the god of rain. On the other hand, the Aztec culture is also kept alive through countless traditions that you can experience throughout the year. One of the most well-known is the Día de Los Muertos, the celebration of those that have passed.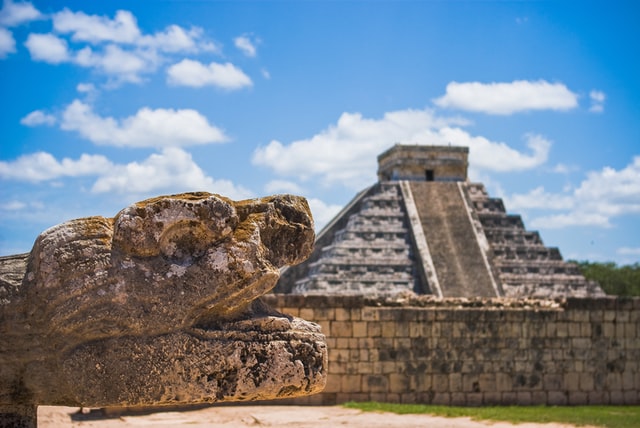 5.  Amazing food
Aside from the thrills and leisure, one of the best reasons to spend the holidays in Riviera Maya is the delicious food. Your taste buds will be ecstatic to relish in all of the fantastic dishes that you just have to try. For example, you need to have a taste of the local, delicious tacos. Legend says that this dish dates back to the era of Moctezuma in the 15th century. Back then, corn tortillas were used as spoons when eating meals. Those meals consisted of beans, pork, and chili peppers, to which more ingredients have been added over the years, creating today's beloved tacos. In addition to tacos, you can also taste guacamole, fajitas, enchiladas, and the less spicy marquesitas. And if this doesn't satisfy your hunger, you can always choose to eat at one of the local international restaurants.
6.  Nearby location to other attractions
We are confident that after visiting Riviera Maya, you will want to move there. Who wouldn't want to be able to enjoy so much leisure, culture, outdoor activities, and good food? And with the help of reliable international movers, an easy transfer is possible to this beautiful region. They can handle all aspects of the move, starting with packing, loading, and transporting your belongings safely to the new location. In addition, they can also help you unload, unpack and set up your items. It's as easy as it can be.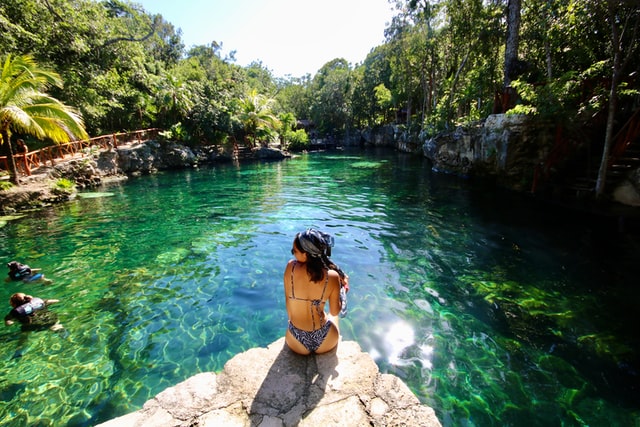 7.  You will have the time of your life
If you need more reasons to spend the holidays in Riviera Maya, we can tell you that you will be having the time of your life. Besides some of the best beach clubs, spas, tourist attractions, and restaurants that the Caribbean has to offer, you also have plenty to do here. Many events are happening here all the time, and you just can't miss them. The Riviera Maya Jazz Festival, El Día de Guadalupe, and Winter Solstice are just a few examples. There are many other art festivals and markets taking place as well as Christmas and New Year festivities. So, you just have to keep yourself safe while flying during the pandemic, and the fun and relaxation can begin. Riviera Maya is here waiting for you to explore all that it has to offer.