Traveling through Cancun Airport can be a smooth experience if you avoid common mistakes and plan ahead. This article aims to guide you through the various aspects of navigating the airport and provide tips to enhance your travel experience.
Preparing for Arrival at Cancun Airport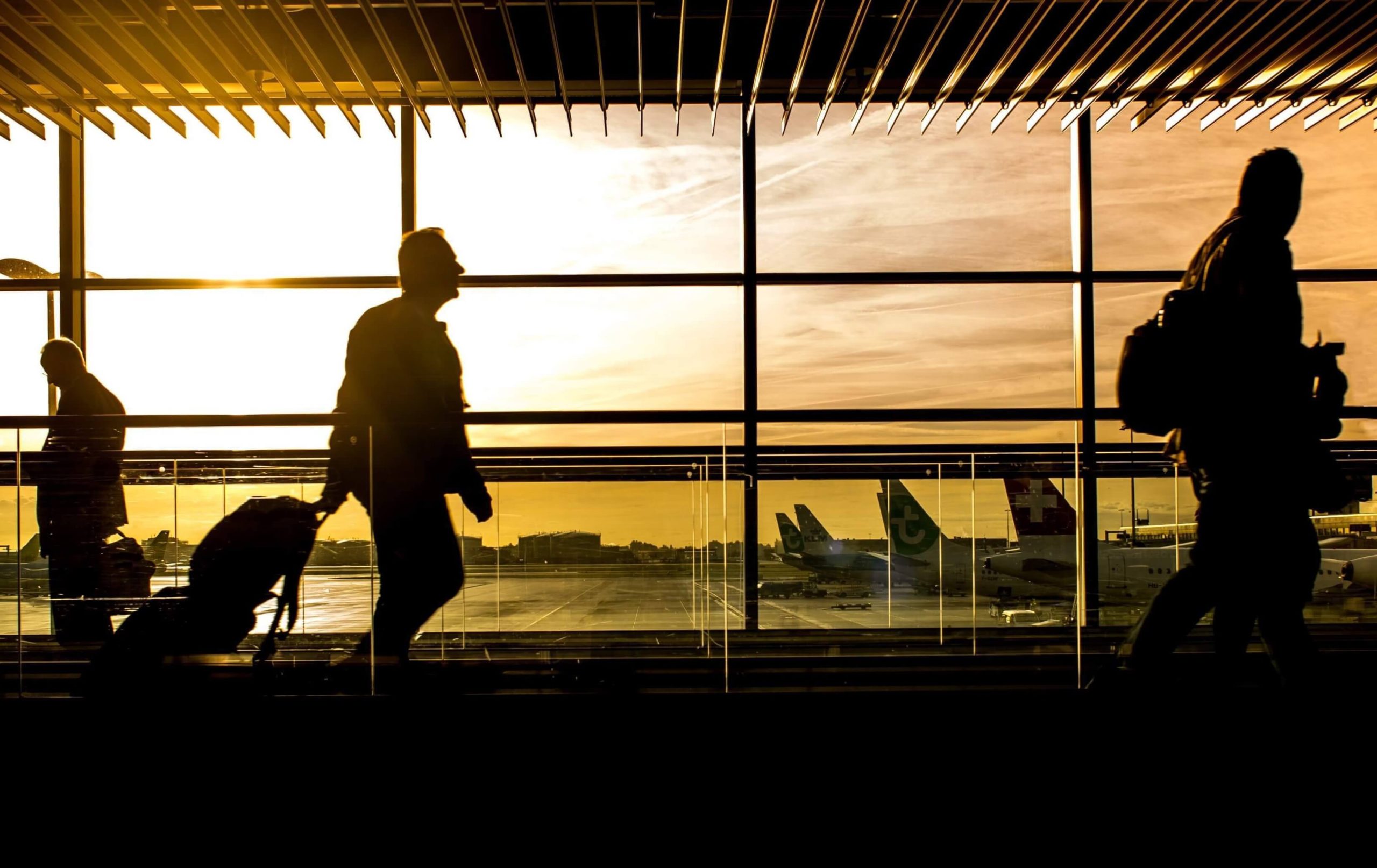 By researching Cancun Airport, you can get familiar with the airport's layout, facilities, and transportation options. Locating which terminal at Cancun Airport you're exiting on can be really useful.
Checking Entry Requirements before traveling is an unspoken rule: Ensure you have the necessary travel documents and comply with immigration regulations. Sometimes you will only need a valid passport, but even so, you don't want to find out a day before traveling that you needed to fill out a specific form, it's unnecessary stress.
Arrange Transportation or pre-booking your transportation from Cancun Airport to your accommodation will help you avoid last-minute hassles.
Booking Flights and Accommodation in Cancun
Choosing the right time to travel can come in handy.  Expert travelers suggest considering factors like weather, peak season, and flight availability when booking your trip. This results in better deals or less-crowded flights. 
Don't hesitate to compare flight prices on different platforms. Use reliable travel websites to find the best deals on flights and accommodation and also look at their official site prices.
One important thing you should consider when choosing accommodation is looking at its proximity to the Cancun Airport. Selecting accommodation near Cancun Airport will always minimize travel time and expenses.
Packing Essentials for Cancun
When booking a flight, it is important to check baggage restrictions. Review the airline's baggage policies to avoid excess fees and delays. When it comes to packing be thoughtful about the essential items. Consider travel-sized toiletries, and appropriate clothing for the destination you're headed to. With this in mind, assign a special place for important documents. Carry your passport, identification, and travel insurance in a secure and easily accessible place close to you.
Knowing Airport Layout and Facilities
You'll find it very useful to familiarize yourself with the airport's layout, including terminals, gates, and amenities. You can identify beforehand key facilities such as restrooms, currency exchange counters, and information desks. And when it comes to find dining at the airport you can research for Cancun Airport's restaurant options to grab a meal or snack during your journey.
Navigating Security and Customs
Allow sufficient time for check-in, security screening, and immigration procedures. One thing that will ease you from any trouble is to follow security guidelines. Familiarize yourself with the rules regarding liquids, electronics, and prohibited items, so you don't have to waste time or be asked for inspection. Learn which items you must declare at customs to avoid penalties or delays.
Understanding Immigration Procedures
Remember to complete the required forms when handed one. Sometimes travelers wait until landing to fill out immigration forms that are handed while flying, this will only delay you from going through customs at Cancun Airport. Also, it is important for you to always ensure you have the necessary documentation.
When you're talking to an immigration agent, answer questions confidently, and respond truthfully and you'll help things go easily.
Transportation Options in Cancun
Cancun Shuttles: Consider using authorized airport shuttles or private transportation services for a convenient transfer. Reliable transportation is what you'll want then exiting Cancun Airport and heading to your hotel. Some resorts offer their own transportation from Cancun Airport but in case you need to be drop-off at a specific location in Cancun or the Riviera Maya, a private transfer will always be the way to go. 
Currency Exchange and ATMs in Mexico
Finding the best option to exchange currency in another country can be confusing. We suggest that you try comparing exchange rates and fees before exchanging currency at the airport. Locate ATMs within the airport to withdraw local currency at competitive rates and don't forget to notify your bank about your travel plans to avoid any card usage issues abroad.
Communication and Wi-Fi Access in Cancun
For communication and free Wi-Fi access, there are good options for you to try. The most common is to purchase a local SIM Card, it's affordable and you can have data and calling options. Nowadays, you can download an electronic SIM Card or "eSIM", which is an app that allows you to purchase a specific amount of data or call services in different countries. The last option is for you to depend on public Wi-Fi in the city and your hotel. 
When it comes to communication apps have once again made a stand. You can install translation or travel apps that will help you deal with the language barrier. 
Departure Procedures
Check-In Online, this will save time by checking in online before arriving at the airport. 
Allowing ample time is a key factor in potential delays and arriving early to complete check-in, security, and immigration procedures. 
Duty-Free Shopping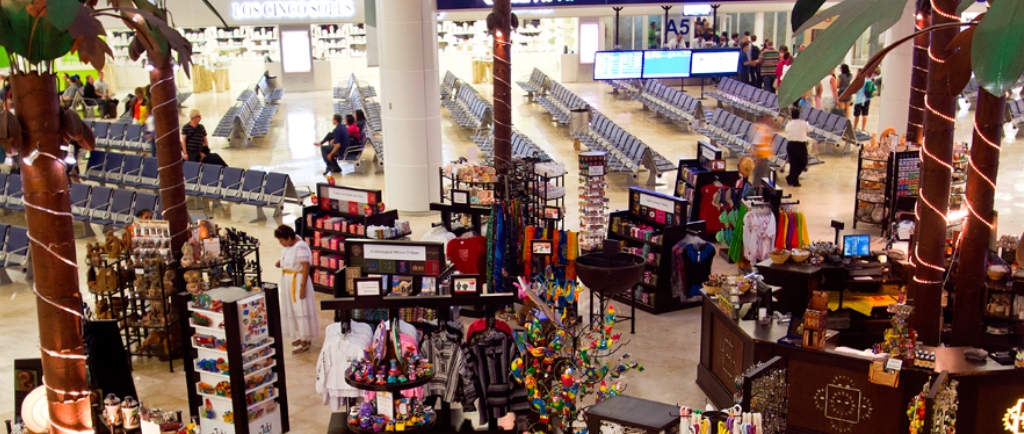 If you wish to purchase anything before taking off, the Cancun Airport duty-free is a very good option to buy last-minute souvenirs and for taking advantage of tax-free shopping.
Learn about duty-free allowances and any prohibited items and always keep receipts handy for customs declaration.
Conclusion
By following these tips and guidelines, you can avoid common mistakes and ensure a seamless travel experience through Cancun Airport. Plan ahead, stay informed, and make the most of the airport's facilities to enjoy a stress-free journey.
FAQs
Is Cancun Airport busy year-round?

Cancun Airport experiences high traffic throughout the year due to its popularity as a tourist destination.

Are there currency exchange services at Cancun Airport?

Yes, there are currency exchange counters where you can exchange your money at Cancun Airport.

Can I use my credit card for purchases at duty-free shops?

Yes, most duty-free shops at Cancun Airport accept credit cards for purchases.

What is the recommended arrival time before my flight?

It is advisable to arrive at least two to three hours before your international flight and one to two hours before domestic flights.

Are there ATMs available at Cancun Airport?

Yes, there are ATMs located within Cancun Airport where you can withdraw local currency.
In conclusion, by being prepared and well-informed, you can avoid common mistakes when traveling through Cancun Airport. Plan ahead, follow the guidelines, and make the most of the airport's facilities