Cancun, a popular tourist destination, offers numerous attractions and activities for visitors. One of the highlights of a trip to Cancun is a visit to the beautiful Isla Mujeres, a small island located just off the coast. To make your journey to Isla Mujeres convenient and enjoyable, the Xcaret Ferry to Isla Mujeres provides an excellent transportation option. In this article, we will explore why the Xcaret Ferry is the best choice for reaching Isla Mujeres and how it enhances your overall experience.
How to get to Isla Mujeres
When planning a visit to Isla Mujeres, it's essential to consider transportation options from Cancun. While there are various ways to reach the island, such as private boats or smaller ferries, choosing the Xcaret Ferry offers several advantages.
The Xcaret Ferry departs from Embarcadero Isla Mujeres by Xcaret at km 4.5 of the Hotel Zone. If you need transportation from Cancun Airport or anywhere in Cancun to the port, you can take a look at Cancun Airport to Isla Mujeres.
Xcaret Ferry: The Best Way to Reach Isla Mujeres
The Xcaret Ferry stands out as the preferred means of transportation to Isla Mujeres due to its reliability, comfort, and exceptional service. By opting for the Xcaret Ferry, you can enjoy a seamless journey and focus on the delights that await you on the island.
Xcaret Ferry Services
The Xcaret Ferry operates multiple services throughout the day, ensuring flexibility and convenience for travelers. The ferry schedule is designed to accommodate different preferences and timeframes, allowing you to plan your trip without any hassle. Whether you prefer an early morning departure or a late afternoon return, the Xcaret Ferry has you covered.
When it comes to ticket prices, the Xcaret Ferry offers reasonable rates, making it an affordable option for tourists. Additionally, booking your tickets in advance is highly recommended to secure your spot and avoid last-minute inconveniences.
Comfort and Convenience on Board
The Xcaret Ferry takes pride in providing a comfortable and enjoyable experience for its passengers. Onboard, you'll find a range of amenities to enhance your journey. The ferry is equipped with comfortable seating, air conditioning, and clean restrooms, ensuring a pleasant environment throughout the trip. Moreover, the friendly and professional staff is always available to assist you with any queries or concerns.
Exploring Isla Mujeres
Once you reach Isla Mujeres with the Xcaret Ferry, you'll discover a paradise waiting to be explored. The island boasts pristine beaches, crystal-clear waters, and a vibrant local culture. From snorkeling in the colorful coral reefs to indulging in delicious seafood, Isla Mujeres offers a wide array of activities and attractions for every visitor.
Return Journey with Xcaret Ferry
After a memorable time on Isla Mujeres, the Xcaret Ferry ensures a smooth return journey to Cancun. With its reliable services, you can relax and reflect on your island adventure while cruising back to the mainland.
Conclusion
Choosing the Xcaret Ferry as your means of transportation to Isla Mujeres elevates your travel experience to another level. With its convenient schedules, affordable prices, and exceptional onboard facilities, the Xcaret Ferry provides a reliable and enjoyable journey. Explore the wonders of Isla Mujeres with peace of mind, knowing that your transportation needs are taken care of by the Xcaret Ferry.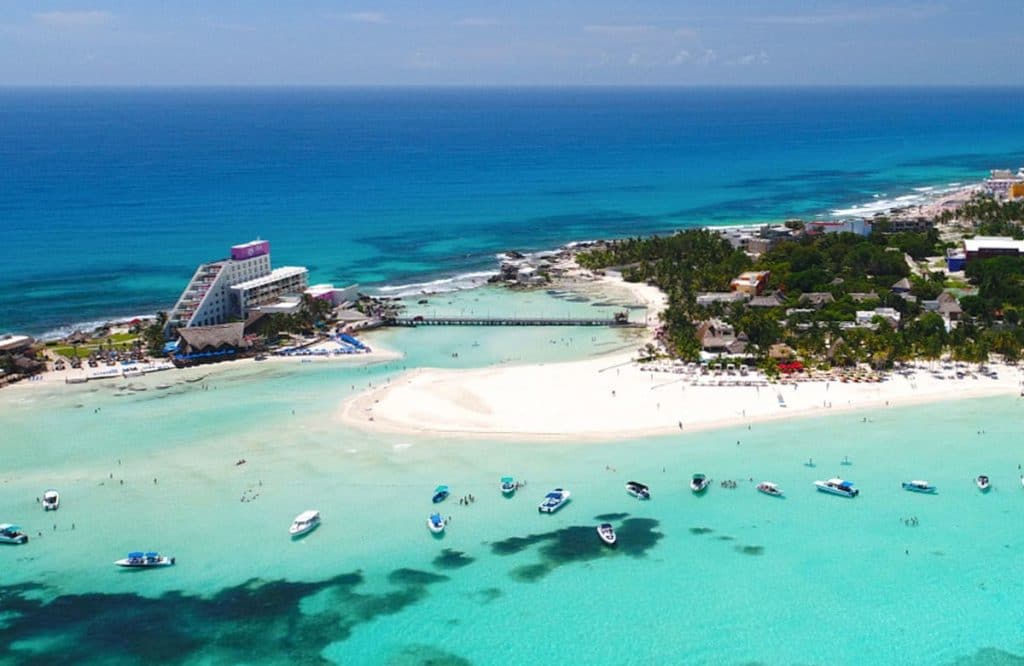 FAQs
How long does the Xcaret Ferry ride take?
The duration of the Xcaret Ferry ride from Cancun to Isla Mujeres is approximately 25 minutes. However, it's always advisable to check the latest schedules for any potential changes.
Is it necessary to book Xcaret Ferry tickets in advance?
While it's not mandatory, booking your Xcaret Ferry tickets in advance is highly recommended, especially during peak travel seasons. This ensures that you secure your spot and avoid any potential disappointment.
Are there any discounts available for Xcaret Ferry tickets?
Yes, Xcaret Ferry often offers discounts and promotions for tickets, particularly when booking in advance or as part of bundled packages with other attractions or activities. It's worth checking their official website or authorized ticket vendors for any ongoing deals.
Can I bring luggage on board the Xcaret Ferry?
Yes, you can bring luggage on board the Xcaret Ferry. However, it's advisable to keep your luggage to a manageable size and follow any guidelines provided by the ferry company regarding weight and dimensions.
Is Xcaret Ferry suitable for families with children?
Absolutely! Xcaret Ferry is family-friendly and welcomes passengers of all ages. The comfortable seating, onboard facilities, and short travel time make it a convenient choice for families traveling with children.