Cancun International Airport offers high quality facilities, including a variety of restaurants on each terminal. At Cancun Airport you'll be able to enjoy different types of food such as Fast Food, Mexican Food, Sushi and Convinience stores. And if you're up for a drink, many bars are open for you to choose from. Keeping in mind that each terminal has different restaurants, in this post we'll share 8 of the main restaurants at Cancun Airport.
The best Restaurants in Cancun Airport
Margarita Ville
Located in almost all the terminals, Margarita Ville is a popular Bar-Restaurant in Cancun Airport. They offer great dishes such as Burgers, Club sandwiches, Salads, beef, Seafood, and delicious desserts. Don't forget to taste an original Margarita from this place or your favorite cocktail. The best thing about Margarita Ville is that you can wait for your Cancun Airport Transportation while you drink a cold beer or any drink since it has an outside bar at terminal 3. So don't worry about getting used to the hot weather, and start enjoying your vacations from the time you arrive, Cancun Airport Restaurants got you covered.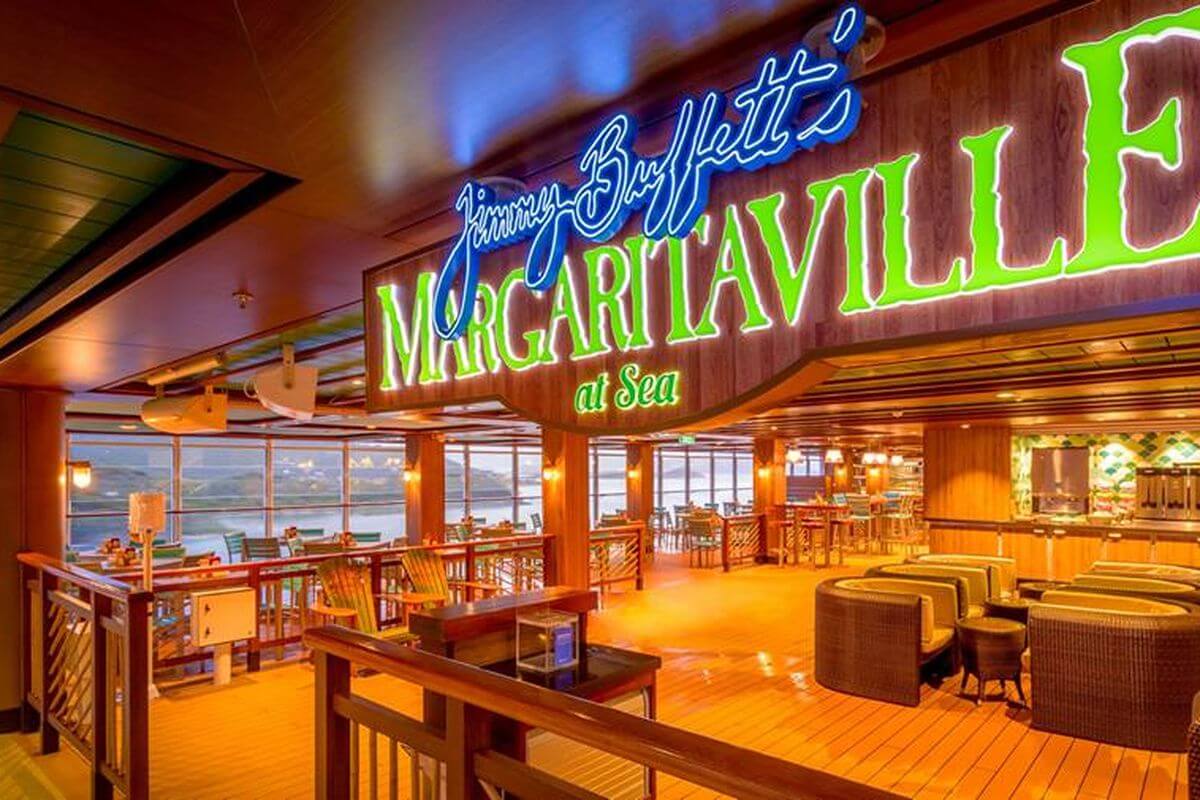 Buba Gump Cancun Airport
You can find one of the iconic Forrest Gump Restaurant located in Cancun International Airport. We highly recomend you to try the specialty of the house, Shrimps in every shape and size, just as in the movie. Besides its delicious food, the restaurant has a sports-bar vibes with big screens showing football games and other sports making a great atmosphere for the customers. Don't forget to get a cold beer accompanied by french fries and some delicious seafood. Leave all the rush behind and enjoy this great restaurant.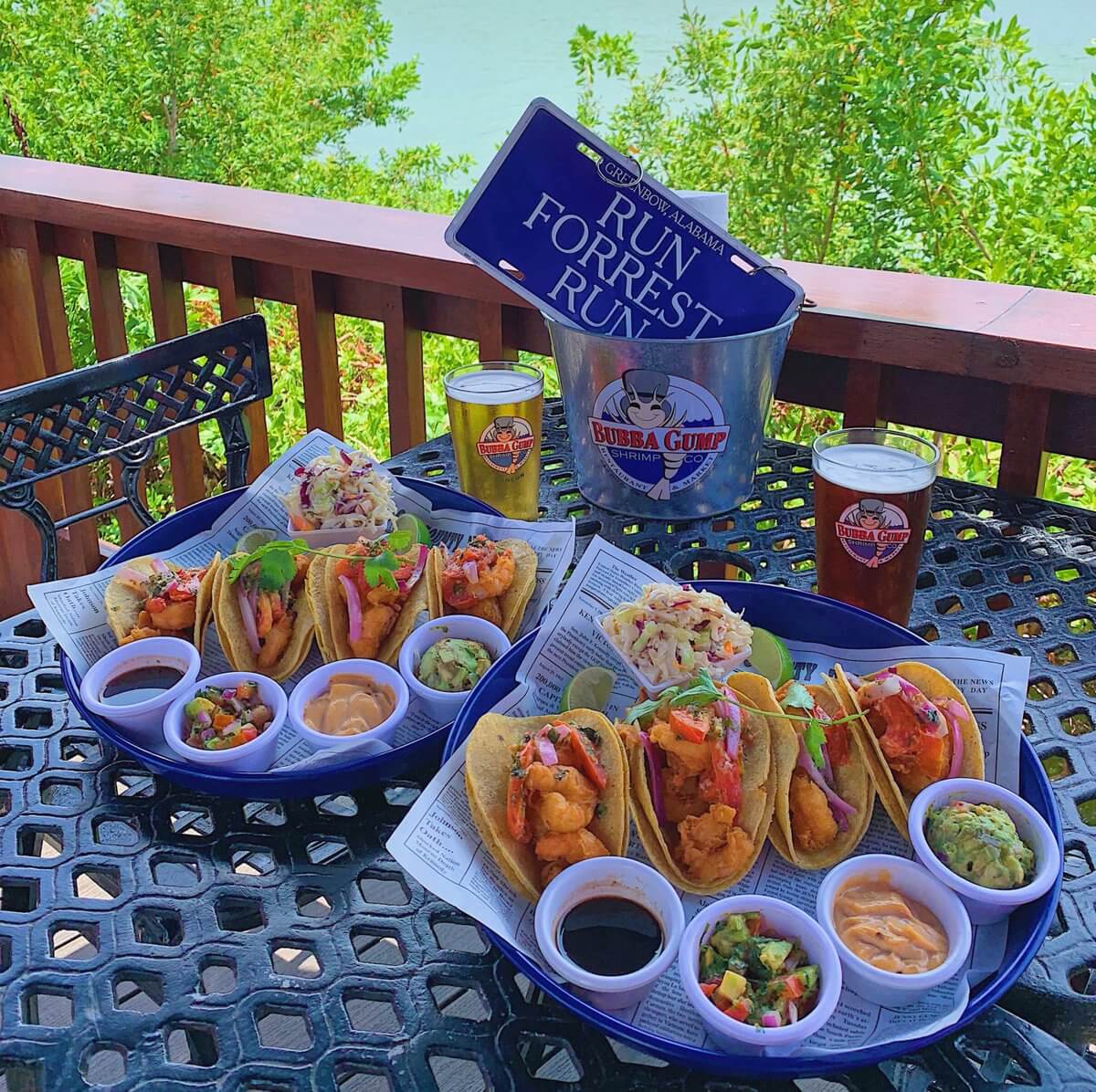 Guacamole Grill 
As soon as you arrive at Mexican territory you must try tacos. Even if you're leaving, finding yourserf at Guacamole Grill for some delicious Mexican specialties, is the perfect way to start or finish off your vacation. Whatever your craving is, sandwiches, salads, classic breakfast, burgers, they have it all. This restaurant is perfect for every meal, breakfast, lunch, and dinner. At Guacamole Grill you'll have a nice time while you wait for your flight or if you are hungry after your arrival. So if you find yourself at Terminal 3, don't hesitate to stop by.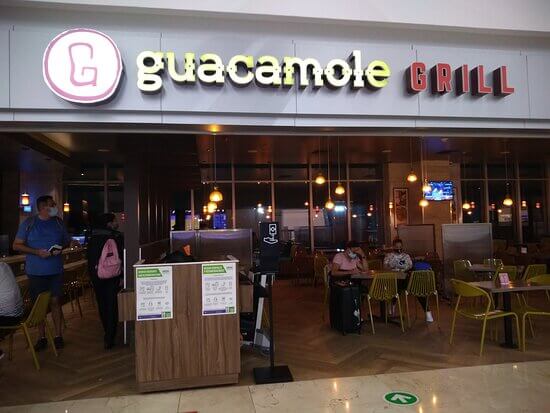 Johnny Rockets
The burger paradise. Although, you might already be familiar with this restaurant, this famous Burger Places is located in Cancun Airport, Lucky You! Find a wide variety of burgers with high quality meat and delicious milkshakes at the restaurant. For you french fries lovers, if you stop by don't forget to order the famous crunchy french fries, they area sure thing. Enjoy deliscious nuggets, a variety of sodas, and if you have a sweet-tooth, try their amazing desserts.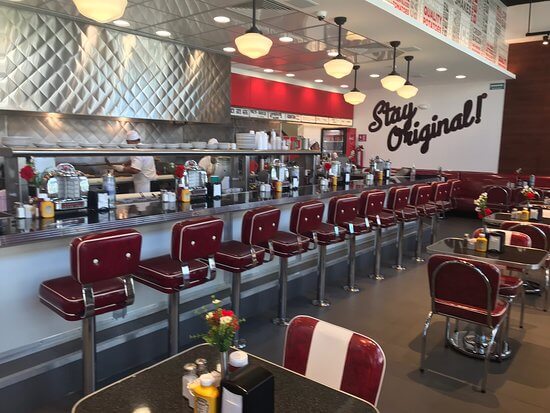 Berry Hill Cancun Airport
The restaurant is located outside Terminal 3 in Cancun Airport, with a beautiful terrace, Berry Hill offers a wide variety of dishes, from Mexican food such as Tacos, Enchiladas, and quesadillas, to fast food such as Burgers and french fries. You can also find elaborated meals and sophisticated drinks to enjoy. With a great atmosphere, Berry Hill is a good option to try at Cancun Airport. This is a great option if you find yourself in the need of a drink of a nice meal after a long trip. Whatever your craving is, this restaurant is an oasis that has its tropical and mexican touch. Take into account that there are no rastaurants in the Arrival Terminal, so lucky you when you bump into Berry Hill.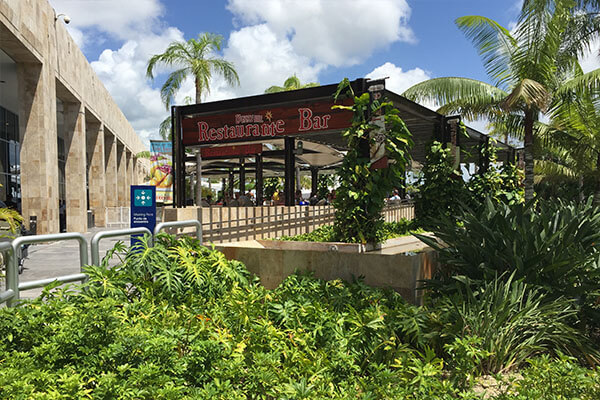 Starbucks Cancun Airport
Early flight + coffee = happy traveler. You can't miss coffee before an early flight. They offer a variety of cofee drinks and snacks such as muffins and sandwiches. In Starbucks you can find an easy and quick option to eat! But don't forget, everybody loves Starbucks, so it can get a little crowded depending on the time of the day, don't be surprise if you have to wait in line. Starbucks is located at each terminal at Cancun Airport. But not much else to say, everybody knows Starbucks!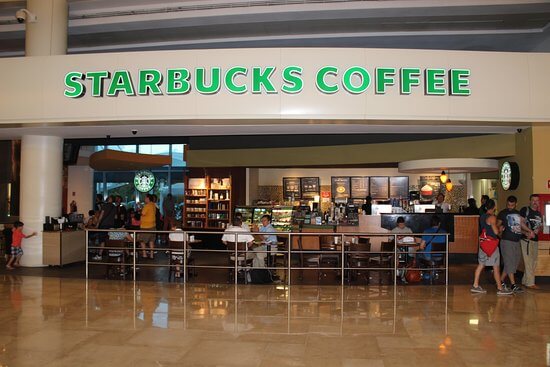 TGI Fridays
From Pasta, Seafood, Burgers, and more! TGI Fridays delights all its customers at the Airport. The place is a Sport-bar restaurant with an amazing family-friendly atmosphere. Get yourself a cold Coke of some nice and salty french fries. This is ideal if you're traveling with firends or family, everyone will love it! You can't miss out on the wings, french fries, and cold beers. TGI Fridays specialty are the meat courts, enjoy a Rib Eye, New Yorks Arrachera, and more by making this your to-go option when in Cancun Airport.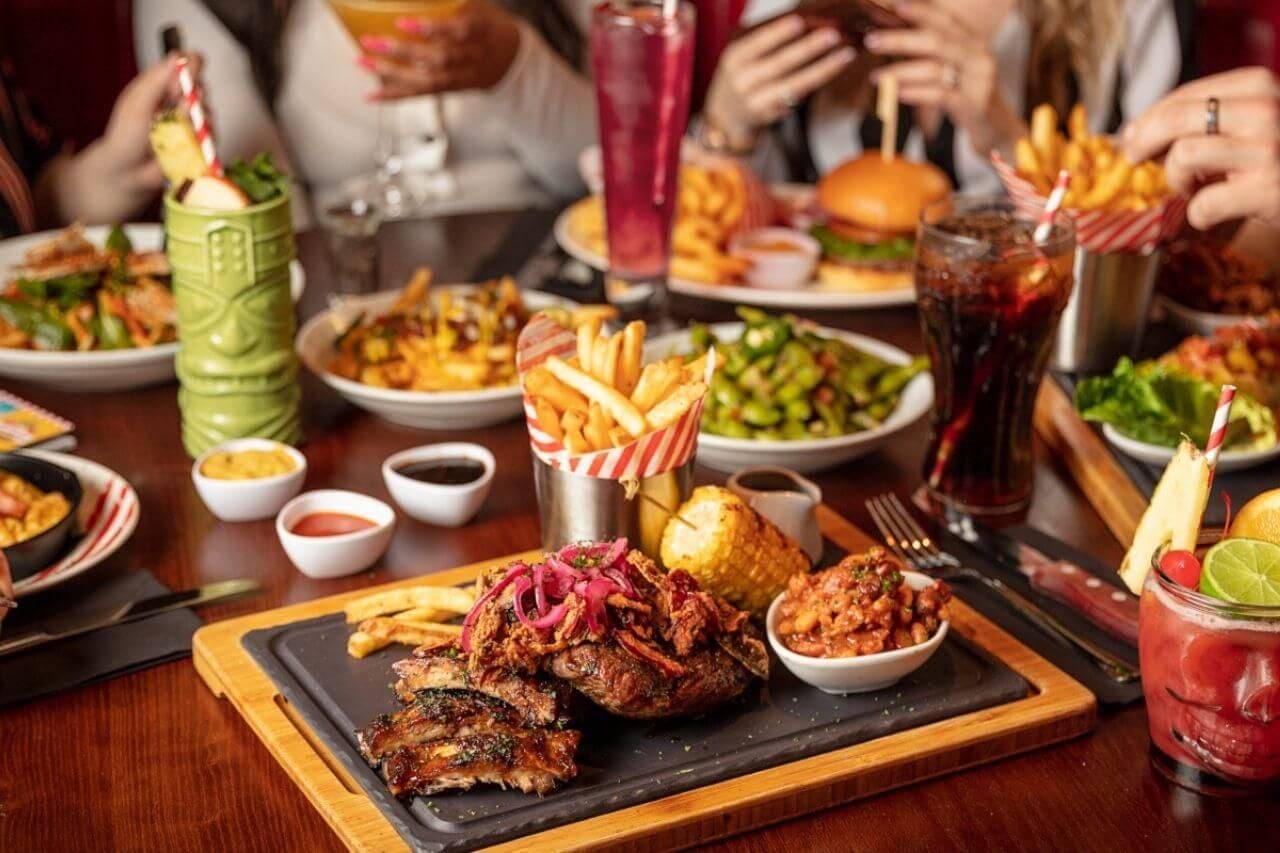 Sushi Tequila
We all love sushi, and if you want to have some Japanese food this is the place. Get off the rush of the airport by trying their Maki rolls, poke bowls, special rice, and many other Japanese specialties. If looking for asian and delicious food, the Sushi Tequila's Menu got your back. This restaurant is located at terminal 4 in Cancun Airport. Don't forget to try delicious soup and ramen, salads, typical drinks, and tasty desserts.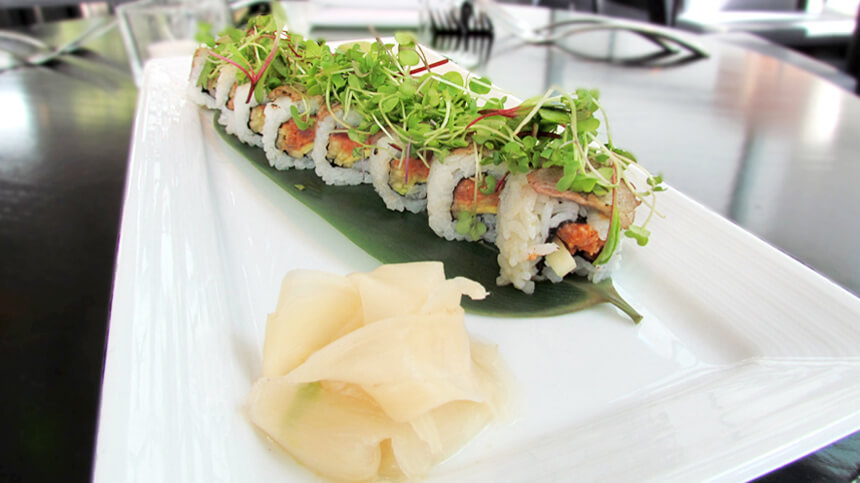 As you can see, these Cancun Airport Restaurants are great options for every traveler. There sure is something for every craving. Maybe its a nice cocktail, a burger or even sea food, they have it all for you to relax and eat while waiting for a flight or after a long trip! We hope this information was helpful, we wish you a tasty meal and a fun vacation!