Air Traffic increase in Cancun Airport – Despite the pandemic, a lot of USA citizens decided to travel to the Mexican Caribbean this last spring break. And not only Cancun Airport reported a higher number of passengers, but other Mexican airports did it too.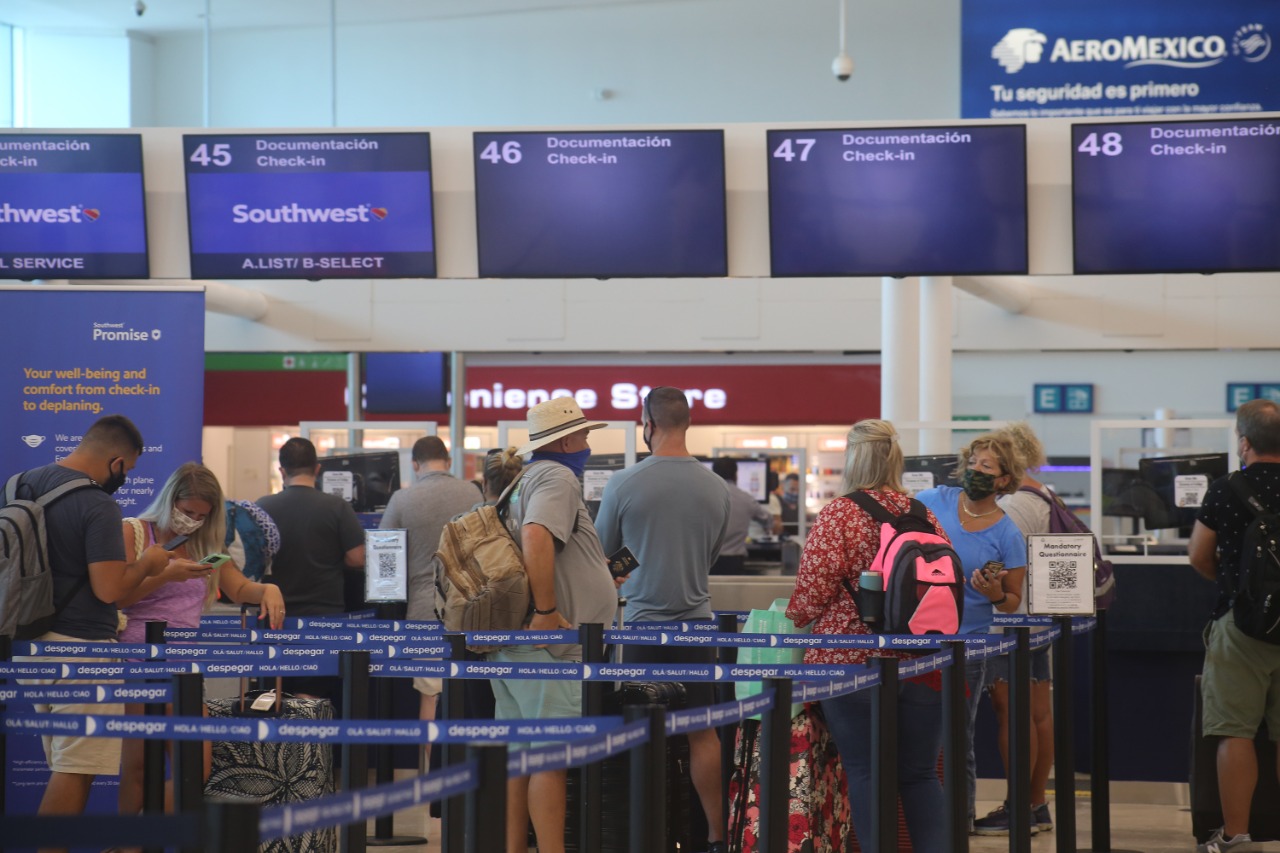 Mexico is one of the countries that doesn't request a negative Covid test and quarantine to enter the territory. Instead, other nations like The United States and Canada implemented these travel restrictions.
Besides the travel restrictions, American citizens starting to travel to Cancún, thanks to the fast vaccination process in their country. In this way, Cancun and the Riviera Maya became the favorite destination to spend the holy week and the Easter vacation period.
Thanks to the vaccination process in the United States, people starting to travel making the Mexican Caribbean. That is why the destination became the favorite for all travelers. And also the easter vacation period helped increase incoming flights in March.
Cancun Airport Arrivals
The arrivals at Cancun Airport reached the highest number since February 2020,  even as the suspension of Canadian airlines flights to Mexico remained in effect. A total of 1.57 million air travelers flew into the resort city's airport in March. Incoming passenger traffic hadn't been so high since 2.17 million people flew into Cancún in February last year.
International arrivals have now outnumbered domestic arrivals during four consecutive months, even though flights from Canada to Mexico were suspended on January 31 and won't resume until early May
New Tourist Tax
On April 1rst the new tourist tax came into effect. This new requirement applies only to all the international visitors arriving at Quintana Roo state. The new payment is mandatory for all foreign tourists over 15 years old. Visitors can pay before their arrival, during their stay, or upon exiting the state via a new website called Visitax. There will be also an option to pay in cash at the Cancun Airport terminals.
And don't forget to do your Covid-19 test before boarding your flight to your return country if it's required, since a lot of countries are requesting it.
Thank you for reading "Air Traffic increase in Cancun Airport"