As you know the Yucatan Peninsula is filled with impressive archaeological sites, it is completely a Mayan territory. When you arrive at Cancun Airport you might want to go directly to your hotel, but in case you're looking for adventure these are the closest Mayan Ruins to Cancun Airport.
Tulum Mayan Ruins
Surrounded by beautiful turquoise waters, Tulum Mayan Ruins are some of the reasons that tourists visit the destination. Due to its unreal location, the archaeological site is famous for the fantastic beach located downstairs the archaeological zone.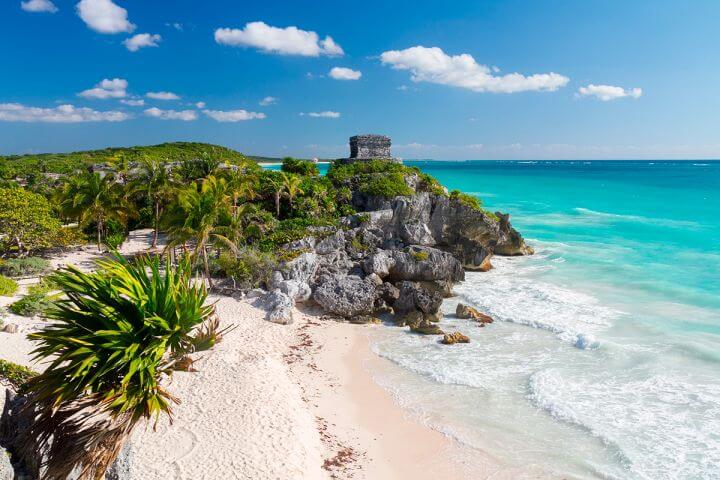 You can go over all the sacred site, learn about Mayan culture, and then you can go down to enjoy the beautiful beach. To get to Tulum Mayan ruins from the Airport is a journey of 1.5 hours or more depending on the traffic.
Coba Mayan Ruins
These Mayan ruins are very well hidden in the Mayan jungle which makes it more exciting to discover. It takes 2 hours and 10 minutes to get to the archaeological zone from the Airport. The most interesting thing about this site is that you are able to climb the main pyramid, instead of other Mayan sites where climbing is prohibited.
Coba is a quite large site and there are different options to go over. You can do it on foot, rent a bicycle, which is very nice because of the number of trees in the area, rent tricycles for 2 or 3 people that include drivers to take all over the Mayan ruins, or you can drive yourself too.
Chichen Itza
A wonder of the world is settled in the Yucatan Peninsula. Chichen Itza is an ancient Mayan city famous for its wonderful Kukulkan Pyramid, which is also a world wonder. To get to Chichen Itza it takes 2 hours from the Cancun International Airport. This archaeological site offers great Mayan Ruins, culture, and impressive history. The Sacred Cenote, The Snail, The Castle, and The Ball game are the most popular buildings in Chichen Itza.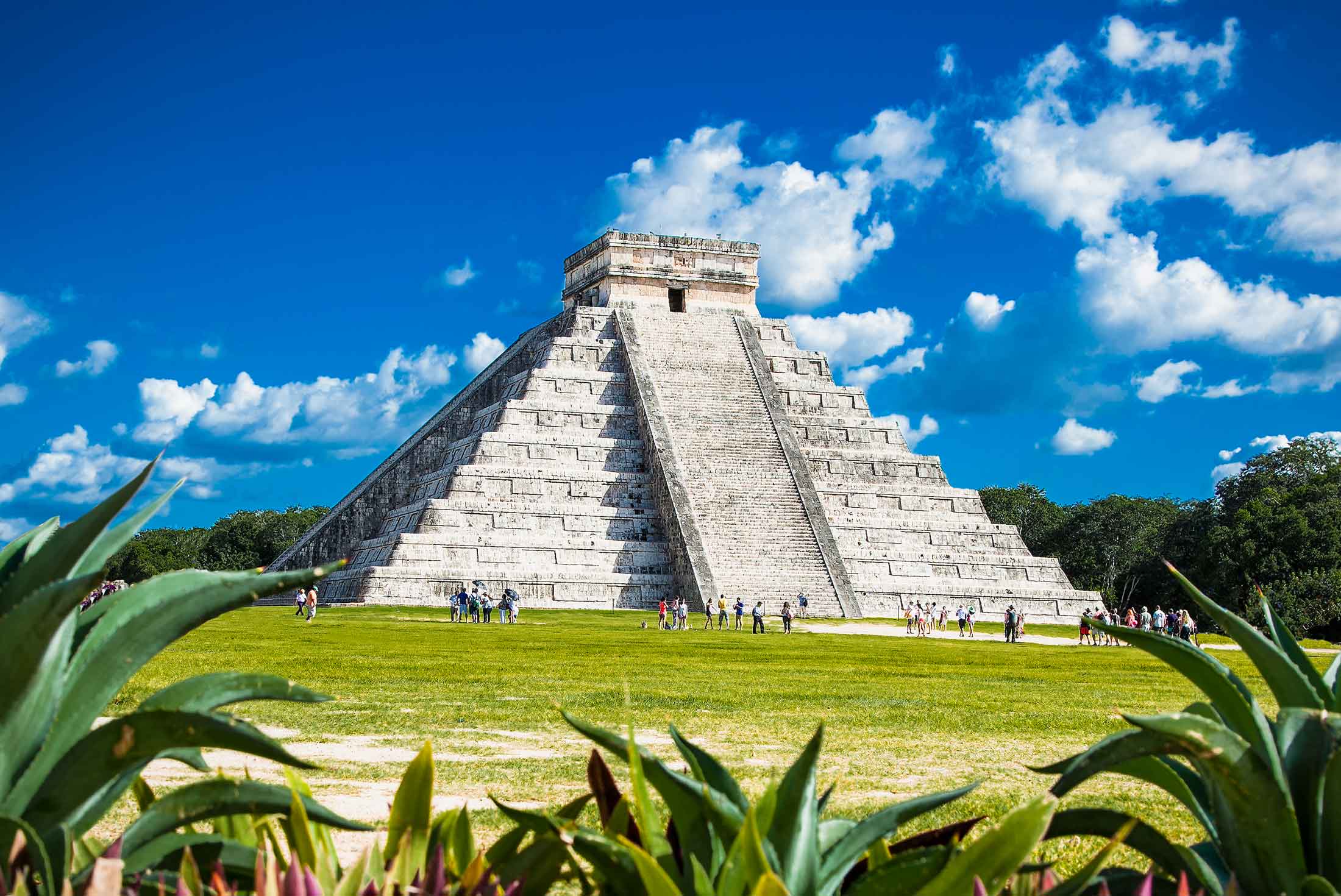 El Meco, Cancun
This is a small archaeological site very close to Cancun downtown, you'll be there in 30 minutes from Cancun Airport. Although its smallness it has too much to offer. If you are about to take the boat to Isla Mujeres you should definitely visit El Meco before your trip. In this way, you'll be doing two fantastic activities and it will be the best plan for a day.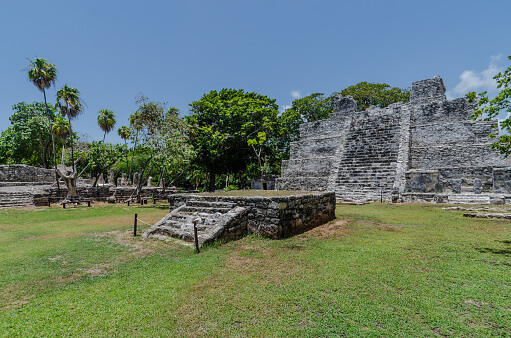 El Rey, Cancun Hotel Zone
If you thought that Cancun is all about beaches, it is not actually El Rey it is located in Cancun's Hotel Zone near to the beach. Named after 'The King' stone sculpture found on the site, this post-classic community is a historical location as well as a great botanical garden.
If you are staying at the Hotel Zone, you can do your own culture day trip, as you will be able to visit El Rey and San Miguelito archaeological sites.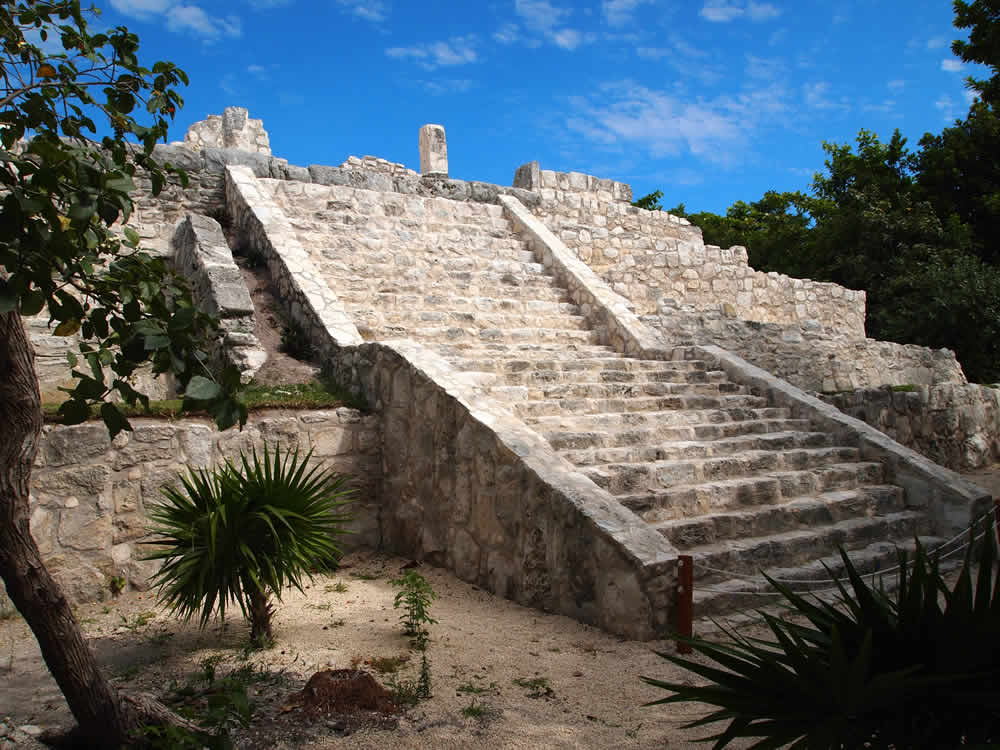 San Miguelito, Cancun Mayan Museum
San Miguelito Ruins is located on the property of the Cancun Mayan Museum. A visit to San Miguelito would be the perfect day for culture and learning. The museum has a wonderful archive of Mayan artifacts from various Mayan archaeological sites. After a walk through the Mayan Museum, you'll see a beautiful garden with fantastic Mayan Ruins.
Don't forget to visit one of these closest Mayan Ruins from Cancun Airport.