Cancun Airport >> Covid-19
COVID-19 AT CANCUN AIRPORT
Coronavirus is a large family of viruses that cause illnesses ranging from the common cold to more severe diseases. The COVID-19 epidemic was declared by the WHO as a public health emergency of international concern on January 30, 2020.
Due to this situation, all over the world had to adapt to new sanitary protocols, including the airport which is giving passengers measures to prevent the spread of the virus such as completely sanitized Cancun Airport Transportation units, health distance, Covid testing at each terminal, and more. So if you are about to visit Cancun stay with us here we'll give you all the information you need concerning Covid-19 at Cancun Airport and on the destination in general.
MANDATORY COVID TEST FOR USA CITIZENS
The US government has announced the new travel restrictions. On January 12, 2021, CDC issued an Order requiring all air passengers arriving in the US from a foreign country to get tested before their flight departs and to provide proof of the negative result or documentation of having recovered from COVID-19 to the airline before boarding the flight. This Order came into effect on January 26, 2021.
Read our last blog post:  Covid tests in Cancun and surroundings 
Covid Testing Cancun Airport 
Due to the recent travel restrictions in different countries, Cancun International Airport makes available Covid-19 tests for all the passengers that need them.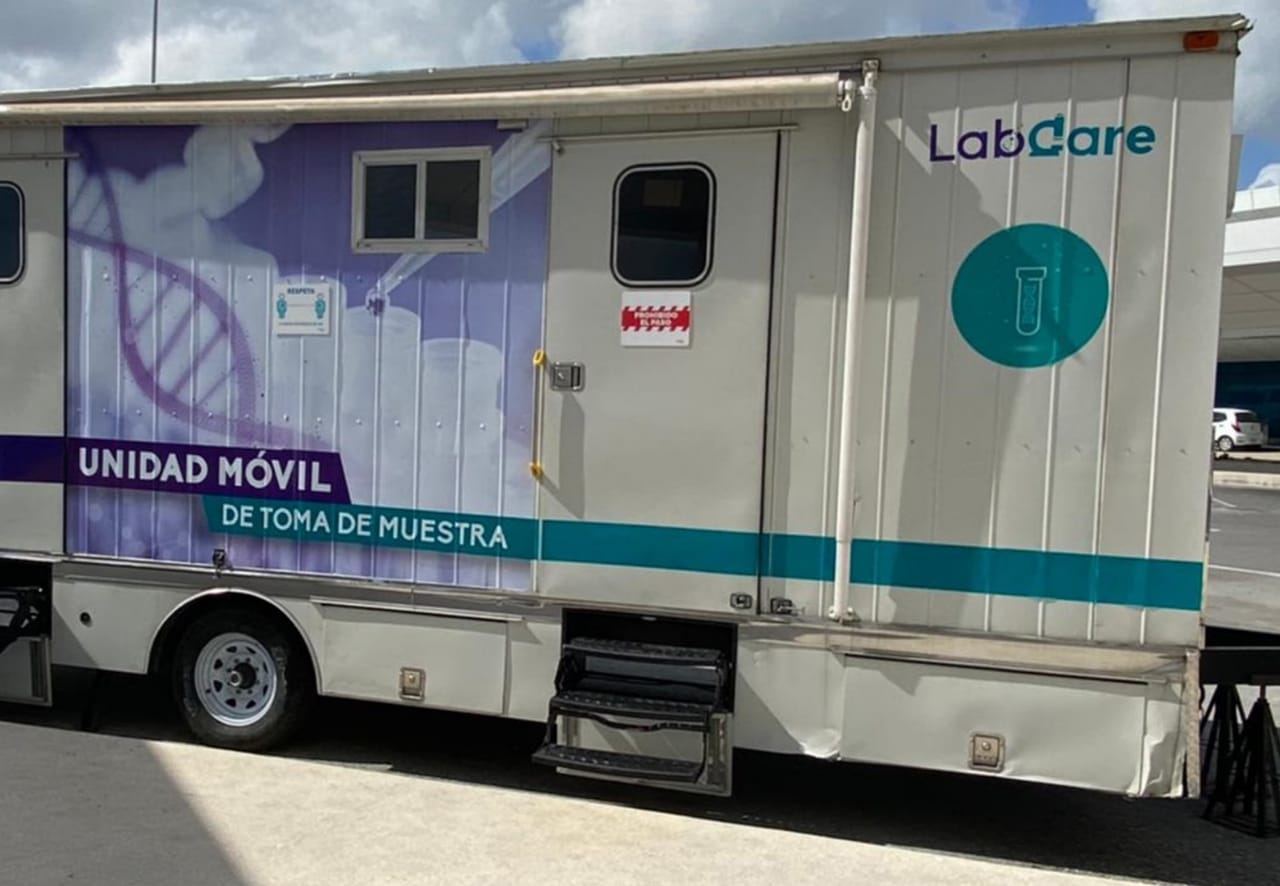 Mobile Units 
There are available modules at terminals 2,3 and 4 to get tested. 

These mobile units are operating from 6:00 am to 9:00 pm. 

Antigen tests 17 USD, $290 MXN (30 minutes results)

PRC tests $2000 Mexican pesos (24-48 hours results)
No need to make an appointment
You will receive your results through email
We highly recommend you to take the test with enough time before your departure flight as you are not the only passengers that need to get tested. We also invite you to check if your hotel is offering these Covid-19 tests. If you want to get all the information about labs, hotels, and more places to get the proof please read our last post. Covid-19 tests in Cancun and Surroundings.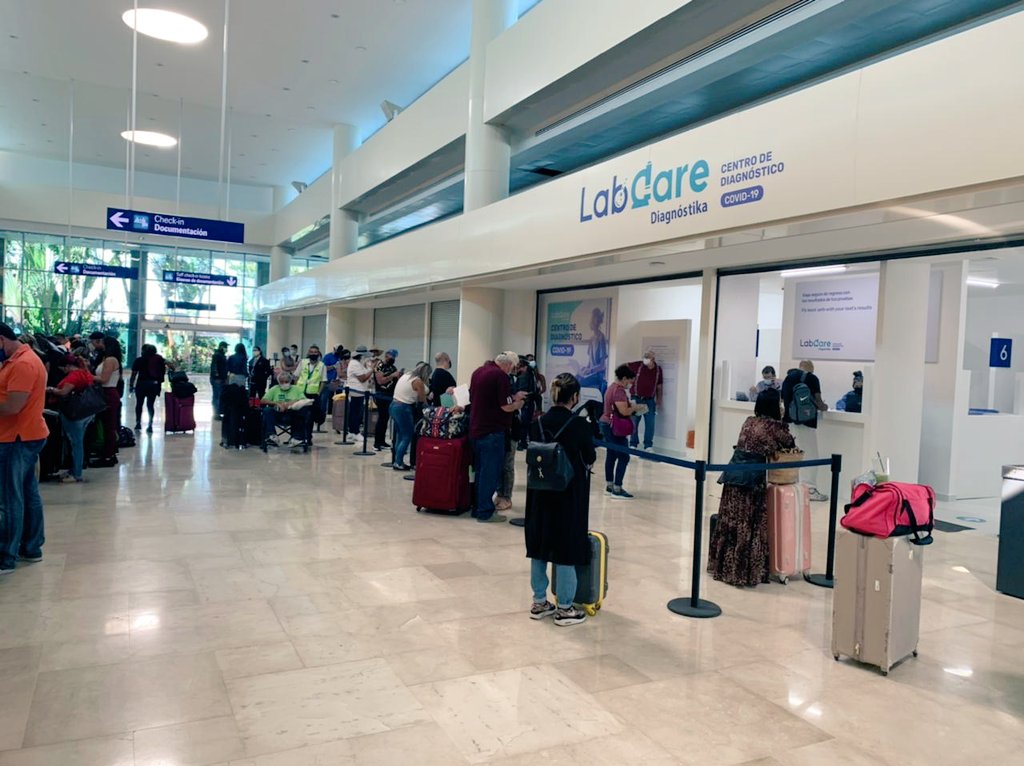 SANITARY PROTOCOLS AT CANCUN AIRPORT
Cancun Airport has implemented strict safety measures for all travelers. We recommend you watch this video, you can find the new protocols at the Airport.
RISK FACTOR IDENTIFICATION QUESTIONNAIRE IN TRAVELERS
You must fill out your questionnaire before your arrival, it is needed for every flight you take. Your Airline might ask for it too, be prepared and click on the image to get it.
COVID-19 AT CANCUN AND RIVIERA MAYA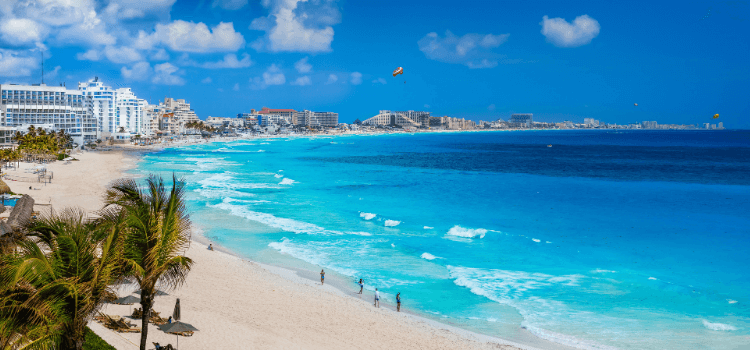 Like many other countries in the world, Cancun is carrying out all the sanitary measures to prevent the spread of the virus. Masks are mandatory in most of the places indoors, you must use hand sanitizer all the time, as well as the health distance. Many hotels and restaurants have limited capacity, they are currently working by bookings to guarantee visitors' health.
Depending on the state traffic light is the capacity permitted at establishments, we just switch to green in the traffic light which means that the risk of contagion is minor (Oct 2021).
Although, all the hotels are open, as well as tours, activities, shopping centers, restaurants,  Mayan ruins, and more services. This is the same for Isla Mujeres, Puerto Morelos, Cozumel, and Playa del Carmen.
Since travel planning nowadays is a sensitive route to take, we would like to highlight that Mexico is completely open to tourism, with no mandatory 14-day quarantine for any nationality entering the country.
UPDATED INFORMATION ON COVID-19
To be sure you are getting official information about Covid, we recommend you to go official websites
Click here to get official numbers about Covid-19 in Quintana Roo
GUEST ASSIST FOR TOURISTS
Guest Assist provides assistance and guidance to national and foreign tourists who visit the state of Quintana Roo, particularly those in situations where their wellbeing or belongings are affected. We highly recommend you to download this app is available for Android and iOs. Click here for Guest Assist.