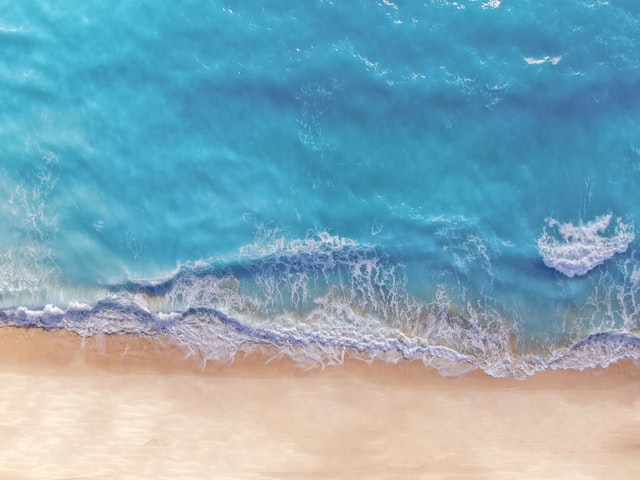 If you're lucky enough to be able to visit Cancun, you should definitely make the most out of your time there. Luckily, there's an abundance of things you could do. We've come up with a list of 10 things you must do when in Cancun for the first time.
1. Dolphin Discovery Isla Mujeres
If you're looking for a good time, swimming with dolphins is an absolute must. This is the best way to spend a couple of hours, and it's truly an unforgettable experience. You'll not only see dolphins, but you might even get lucky enough to encounter some other sea creatures. Dolphin Discovery Isla Mujeres is an experience that most people who visit Cancun don't dare miss. If the dolphins are in a particularly good mood, you'll see them do some tricks and could even get a kiss or two. There are also sea lions and manatees walking around and interacting with trainers. You can feed them and learn all about their world. After you've had your fun, you can head on over to the all-you-can-eat lunch buffet that's open to VIP visitors.
2. Go scuba diving
If you're not too keen on extreme sports but like to have fun and experience new things, scuba diving could be a perfect fit. It's undoubtedly one of the favorite activities among people who have tried their fair share of the things you must do when in Cancun. Contrary to common belief, you can be a first-timer and still have a lot of fun diving.
The Mesoamerican Barrier Reef and Riviera Maya are the best places to try it out. In the Mesoamerican Reef, there's also an underwater museum for people looking to expand their horizons and learn about marine life. Snorkeling and exploring will give you an entirely new perspective on aquatic life. You can also get a certificate that'll make it possible for you to join other, more advanced scuba tours. If you get a chance, make sure to go for reef dives as well. It's an indescribable feeling that not a lot of people get to experience. If you're going with your children, don't forget to check the age limits.
3. Nighttime Xplor Fuego
Once the sun has set, make sure to visit Xplor Fuego. If you're into more extreme forms of adventure and are looking for a good time, you won't be disappointed. You'll get to see illuminated caves, rainforests, and incredible zip-lines. What's so special about it is it's all in pitch-black darkness, providing you with a whole new level of excitement. However, although it's great for adventurous people, it's also fairly romantic. It's very nicely lit by fire and sparkling lights. If you're interested, you'll also get a chance to experience some sea adventures during the visit.
4. Visit the beaches
Of course, from the moment you land at the airport, you'll wish to visit all the beaches and enjoy the beautiful nature that Cancun is filled with. Out of all the things you must do when in Cancun, you cannot miss this one. All the beaches are mesmerizing, so you probably won't regret your decision no matter which direction you go in. Sipping on a cocktail while having a fantastic ocean view sounds a bit too good to be true but isn't. Here are some must-visit beaches:
Playa Delfines
Playa Tortugas
Chac Mool Beach
Playa Forum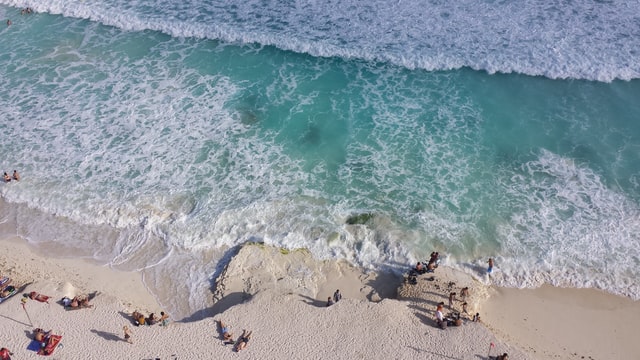 5. Jungle zip-line
Going for a zip-line adventure is a great way to spend your time in Cancun. If you have a fear of heights, this is the one thing for which you should try to overcome it. You can choose which one of the Cancun parks you wish to zip-line over or, better yet, have a go in all of them.
6. Relocate to Cancun
It's no rarity that people fall in love with Cancun as soon as they spend a couple of days there. If you love adventure and magical places, you will too. Relocating to Cancun may sound crazy at first. However, once you give it some time and thought, you might decide that it's just what you need. Of course, moving internationally, especially with kids, can be exhausting. Nevertheless, if you choose to relocate with your whole family, you won't regret it.
7. Explore the nightlife further
No matter how mesmerizing the days in Cancun are, you also need to give the nightlife a chance. If you enjoy dancing and having a blast, you'll have the time of your life. These are the most popular clubs you mustn't miss:
Coco Bongo
The City Nightclub
Mandala Beach Club
Dady O
Stay safe
If you decide to give nightlife a chance, know that it can get pretty crowded. Seeing how the pandemic hasn't, unfortunately, died down yet, make sure to be responsible and stay safe. Get vaccinated and get tested to be entirely sure that you're protecting yourself as well as others.
8. Extreme Adventure Park is one of the things you must do when in Cancun
Try to visit as many extreme adventure and sport places as you can find. This is no doubt the best way to experience and take in all that Cancun has to offer. Extreme Adventure Park is the best place to do as many of the wild activities as you wish. Rent an ATV and visit all the spots you want to, including the famous cenotes.
9. Parasailing is always a good idea
If you're more into adventures that take place up in the air, make sure to go parasailing. You wouldn't believe the mesmerizing views you'll get to see below you. From the beaches to the wildlife, there's not a nook that'll be left unexplored. You'll be up in the air for around 10 minutes and get to see Nichupté Lagoon, as well as Isla Mujeres. Don't worry – you'll also be able to communicate with the crew that'll be waiting for you during the whole adventure.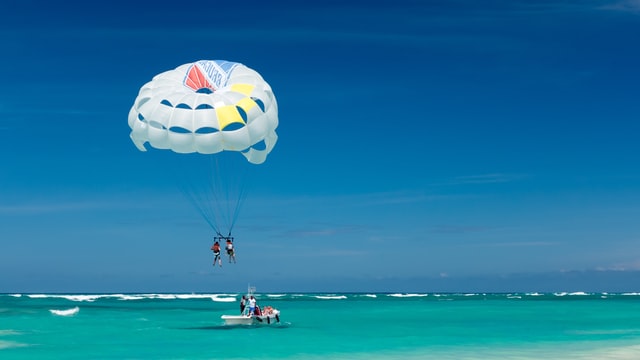 10. Always wanted to learn how to surf?
Lastly, surfing is a dream come true for many people. If you're one of them, it's definitely one of the things you must do when in Cancun. You can take lessons and learn some basic tricks of the trade whenever you like. It doesn't matter if you're a beginner; you're sure to have a blast.