You're looking for a place to stay in Cancun. You know you want to be on the beach, and you're thinking about all-inclusive resorts. But with so many resorts to choose from, how do you pick the best one for you?
Don't worry, we're here to help. We've put together a list of the top hotels in Cancun for 2023. These resorts offer something for everyone, from families and couples to luxury-seekers and party-goers. So whether you're looking for relaxation or excitement, we've got you covered.
Take a look at our list and see for yourself which resort is right for you.
Why Cancun Is an Ideal Vacation Destination
Cancun is one of the most popular tourist destinations in the world for good reason. With its turquoise waters, pristine beaches, and amazing nightlife, it's easy to see why people flock here year after year.
But what many people don't know is that Cancun is also home to some of the best hotels in the world. From luxury resorts to all-inclusive properties, Cancun has something for everyone. And with new hotels opening all the time, there's sure to be a perfect fit for your travel needs. So if you're looking for a vacation destination that has it all, look no further than Cancun.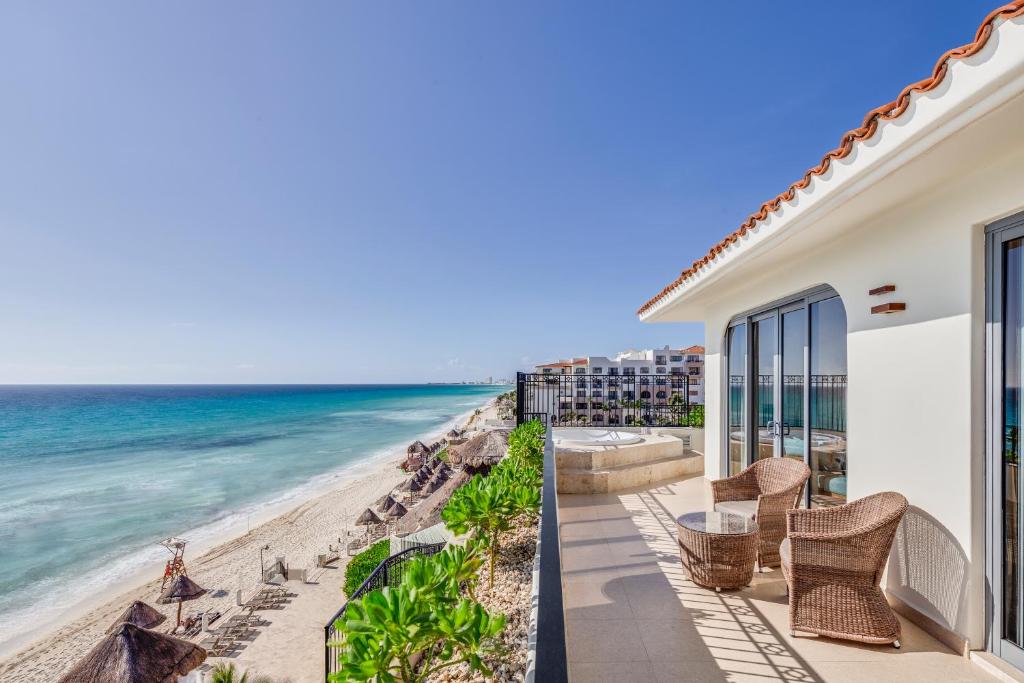 Types of Cancun Hotels to Consider
There are all sorts of hotels in Cancun to choose from, but there are a few types that stand out from the rest.
For example, there are all-inclusive resorts. These hotels usually have a buffet-style restaurant where you can eat as much as you want for one price. They also often have bars, nightclubs, and other activities on-site, so you don't have to leave the hotel if you don't want to.
Another type of hotel is the luxury resort. These hotels often have beachfront property, a private pool, and room service. They're perfect for people who want to relax and escape from the world.
If you're looking for something in the middle, there are also boutique hotels in Cancun. These hotels are smaller than all-inclusive or luxury resorts, but they offer a lot of personality and unique amenities.
Features of All-Inclusive Resorts in Cancun
When looking for a place to stay in Cancun, all-inclusive resorts are always a popular choice.
All-inclusive resorts offer everything you need under one roof: food, drinks, entertainment, and accommodations. This makes it the perfect option for travelers who want to take a vacation without having to worry about a thing.
There are many all-inclusive resorts to choose from in Cancun, each with its own unique features and amenities. So, how do you know which one is right for you?
Here are some things to consider when choosing an all-inclusive resort in Cancun:
–What kind of atmosphere are you looking for? Are you looking for a quiet getaway or a lively party atmosphere?
–What type of food do you want to eat? All-inclusive resorts offer a variety of cuisine options, from Mexican to Italian to seafood.
–Do you want to be able to swim in the ocean or the pool? All-inclusive resorts come with either an ocean view or a pool view.
–How much are you willing to spend? All-inclusive resorts range from budget-friendly options to luxurious properties.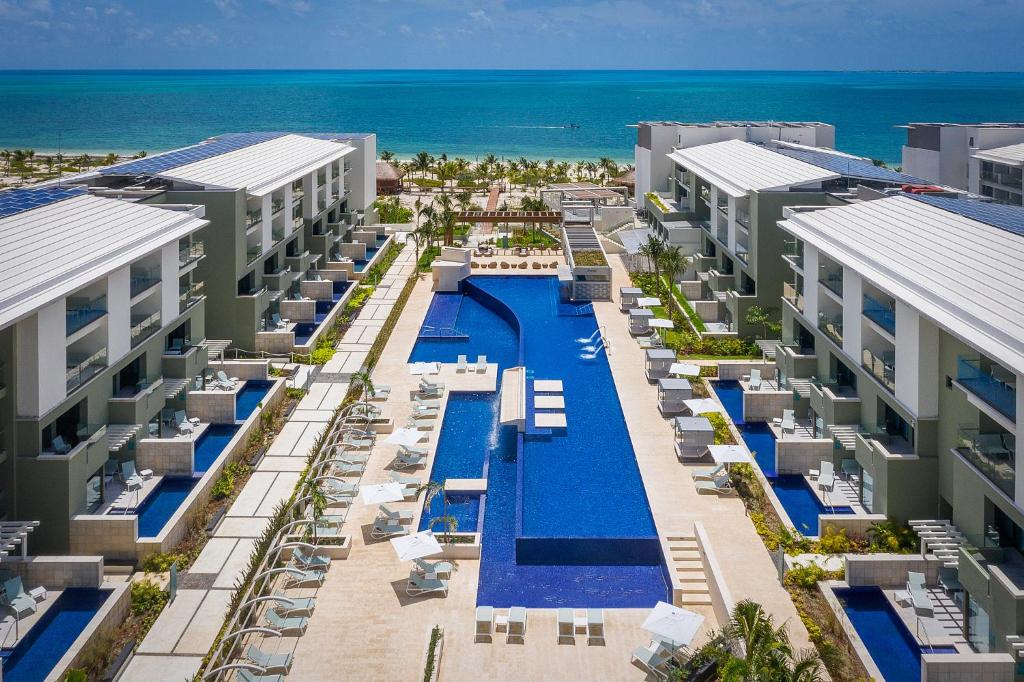 What to Look for When Choosing Your Hotel
Now that you're ready to start looking for the best hotels in Cancun, let's review some of the features to consider when making your selection. First off, you'll want to make sure that the hotel is rated well by customers and has a good reputation. This is important in order to ensure that you have a comfortable stay.
It's also wise to research if the hotel offers an all-inclusive plan. This is great for those who plan on spending most of their time on-site, as it eliminates the need to budget for meals and other amenities separately.
Location is another key factor when choosing your accommodation. Do you want one close to downtown? Or maybe one with an ocean view? Consider these factors carefully before making your final decision!
Top Cancun Hotels of 2023
When it comes to the top Cancun hotels of 2023, there's no shortage of options. From luxe all-inclusive resorts to budget-friendly boutique properties, there is something for every type of traveler.
If you're looking for a luxurious getaway, consider the Ritz-Carlton Cancun, which offers panoramic views of white-sand beaches and turquoise waters. Or, if you're looking for something more affordable, check out the Paradise Beach Hotel and Spa, which has an all-inclusive plan with daily activities and a spa.
For those who are looking for a family-friendly spot, try the Grand Oasis Resort. It's located in Cancun's Hotel Zone, offering multiple restaurants and plenty of entertainment options for everyone—from kids to adults.
No matter what type of vacationer you are, there is a top Cancun hotel out there for you in 2023.
Conclusion
So, whether you're looking for a luxurious all-inclusive resort or a more low-key option, Cancun has something for everyone. Just be sure to book your stay well in advance, as hotels in this popular Mexican vacation destination can fill up fast!