Get ready to know the Best Beach Clubs in Cancun and Riviera Maya!
In a beach destination such as Cancun and the Riviera Maya, these cool places could not be missing. A beach club is a place on the shore of the beach, where you can enjoy an incredible day eating delicious food and drinking your favorite cocktails. In addition, you can also rest in hammocks, lounge chairs, or jacuzzis. Some establishments also have other water activities such as kayaking and paddleboarding.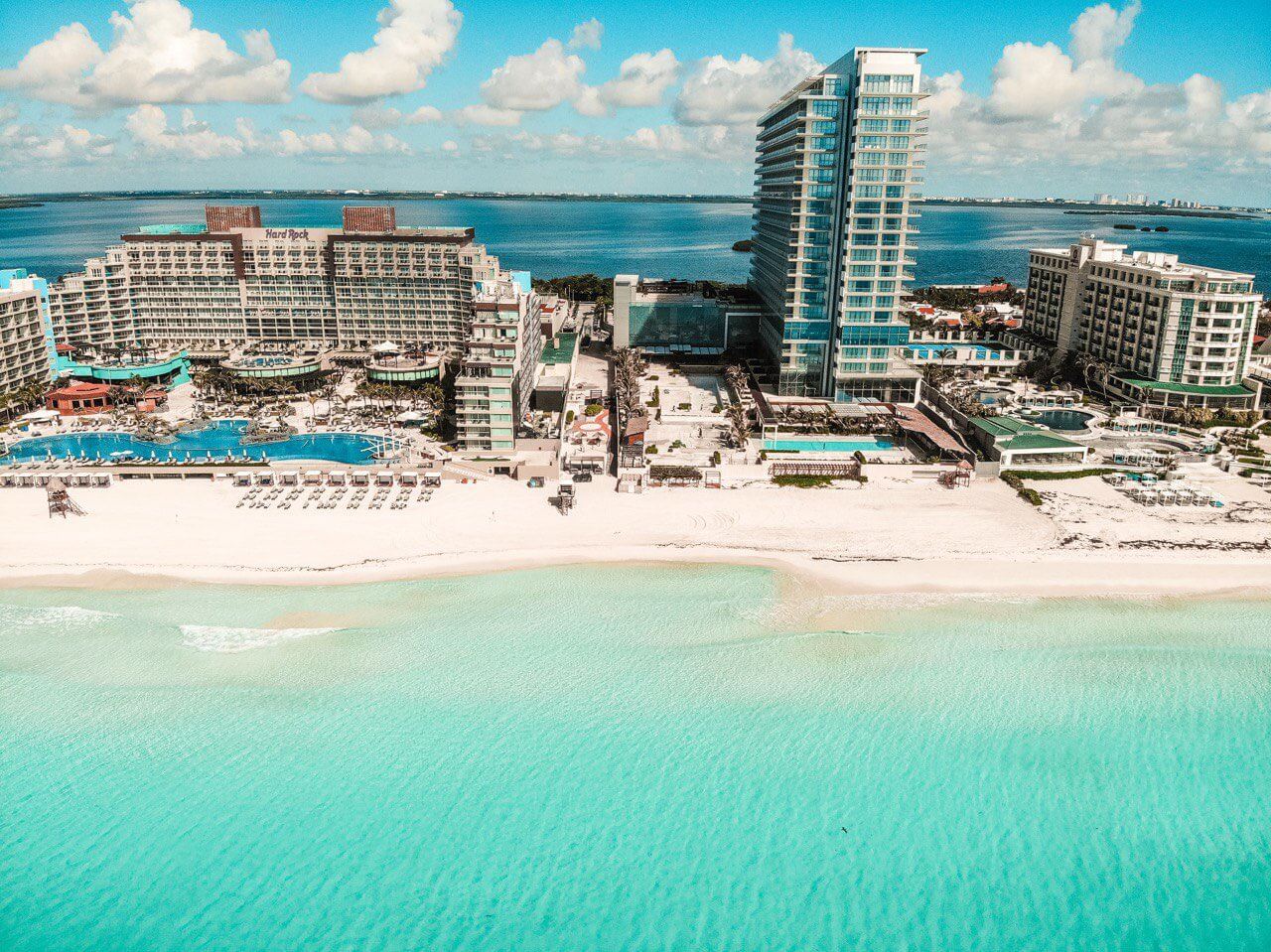 The best beach club in Cancun
Mandala Beach Club in Cancun
This is one of the most recognized places in Cancun, a place with an incredible atmosphere for young travelers looking for fun. Although this beach club is also suitable for families with children since there are divided areas for each type of traveler. Enjoy the best and most famous Cancun Beach in this establishment. The price for nationals is 600 Mexican pesos and it is returned to you in consumption.
Open from 11:00 am to 6:00 pm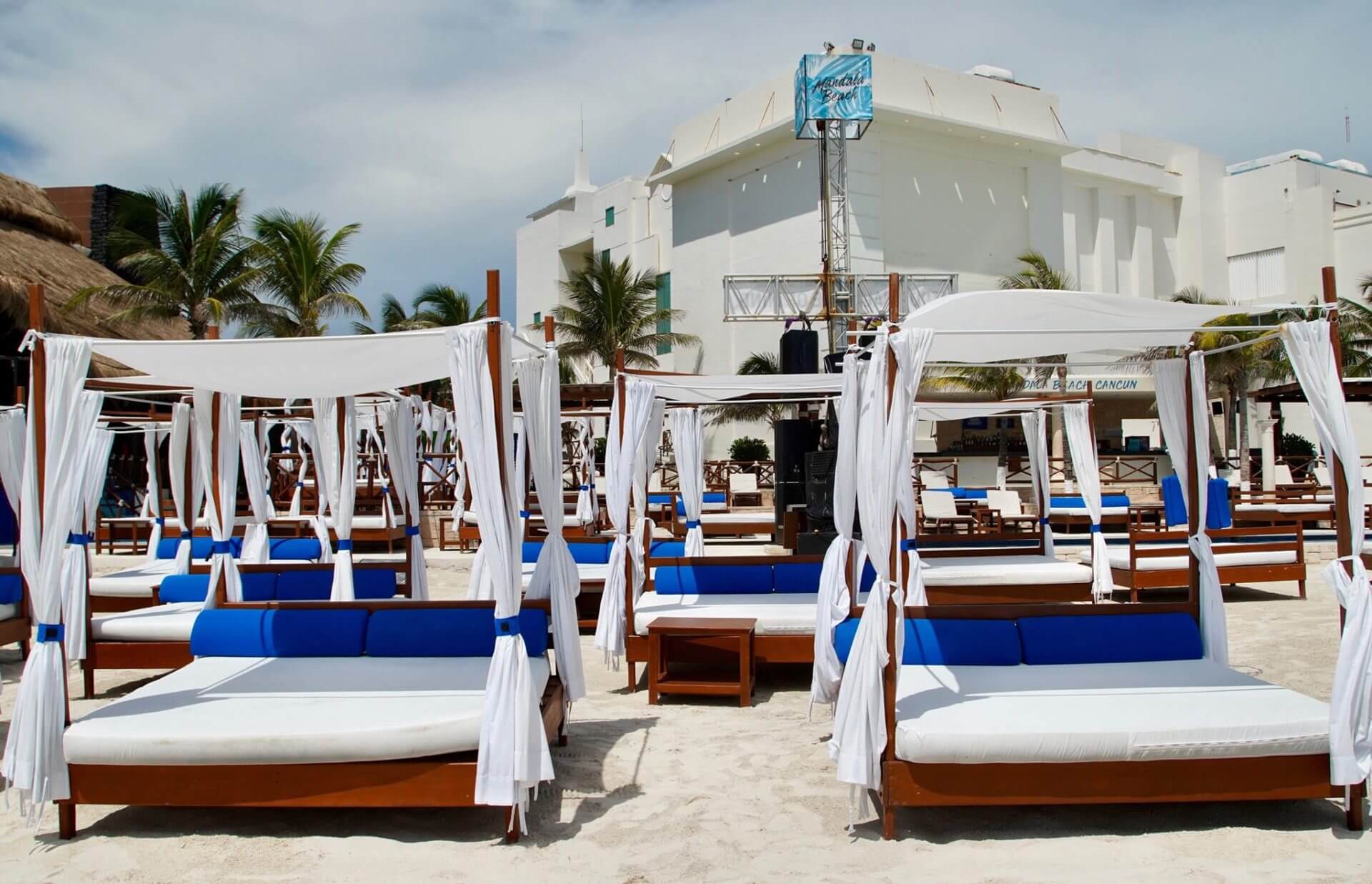 Kin-ha Isla Mujeres
If you are visiting Isla Mujeres you have to go to this place. After have finished the tour of the Island, which is small, we recommend you visit Kin-Ha. This beach club has one of the best views in Isla Mujeres, you will fall in love with that turquoise blue water of the Caribbean Sea. This place has available a restaurant with delicious food and an excellent bar. It has lounge chairs and umbrellas to spend the day, you can also do activities such as paddle boarding, kayaking, climbing a wall, and throwing yourself off its famous swing. Do not forget to snorkel there is a variety of fish, the water is completely crystal clear. Life jackets are available at the property, so don't worry.
Currently, they do not have a cover or minimum consumption. They are open from 9:00 am and you can stay until nightfall as they have live music.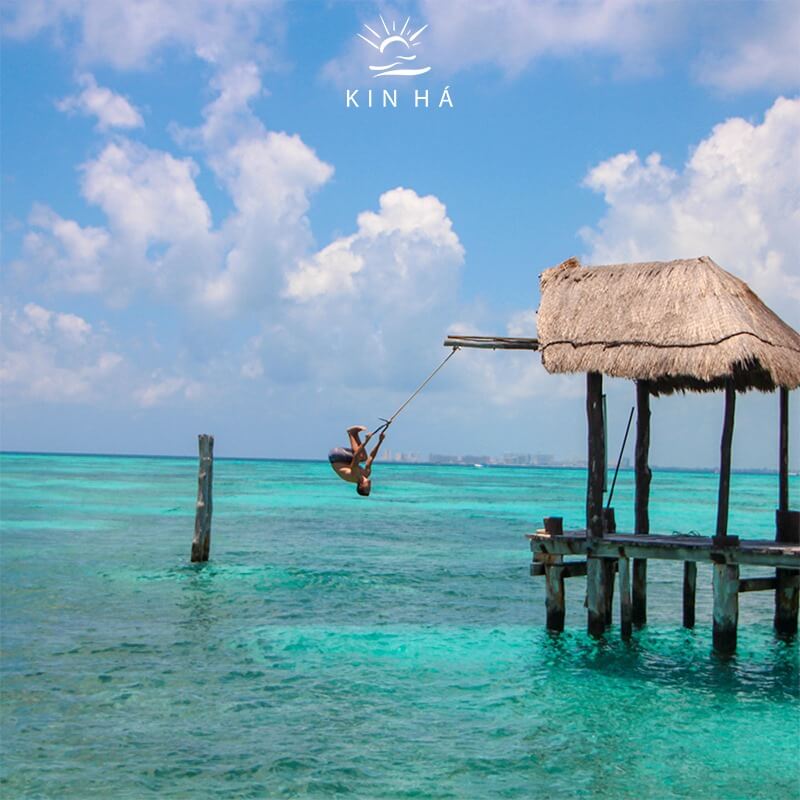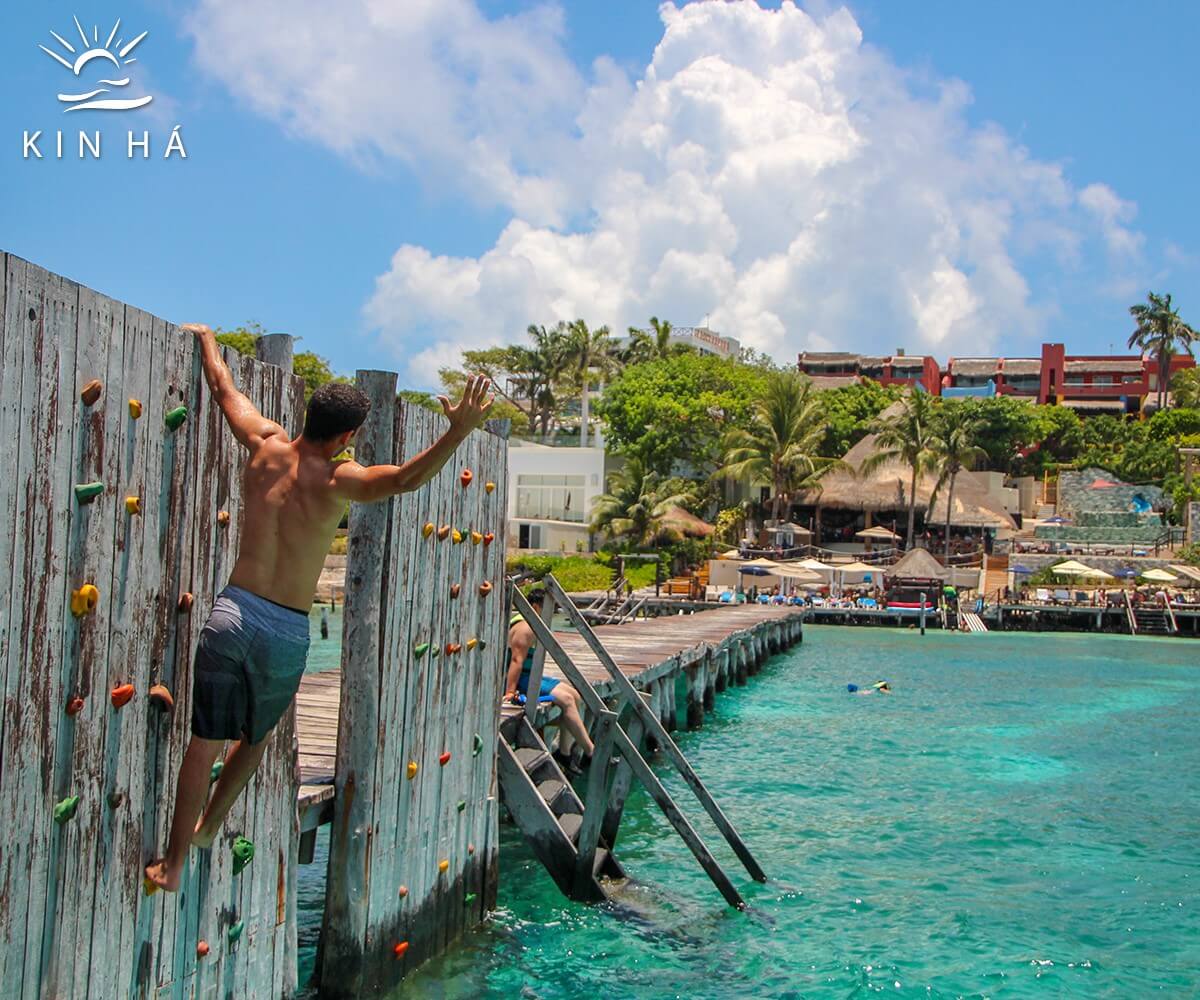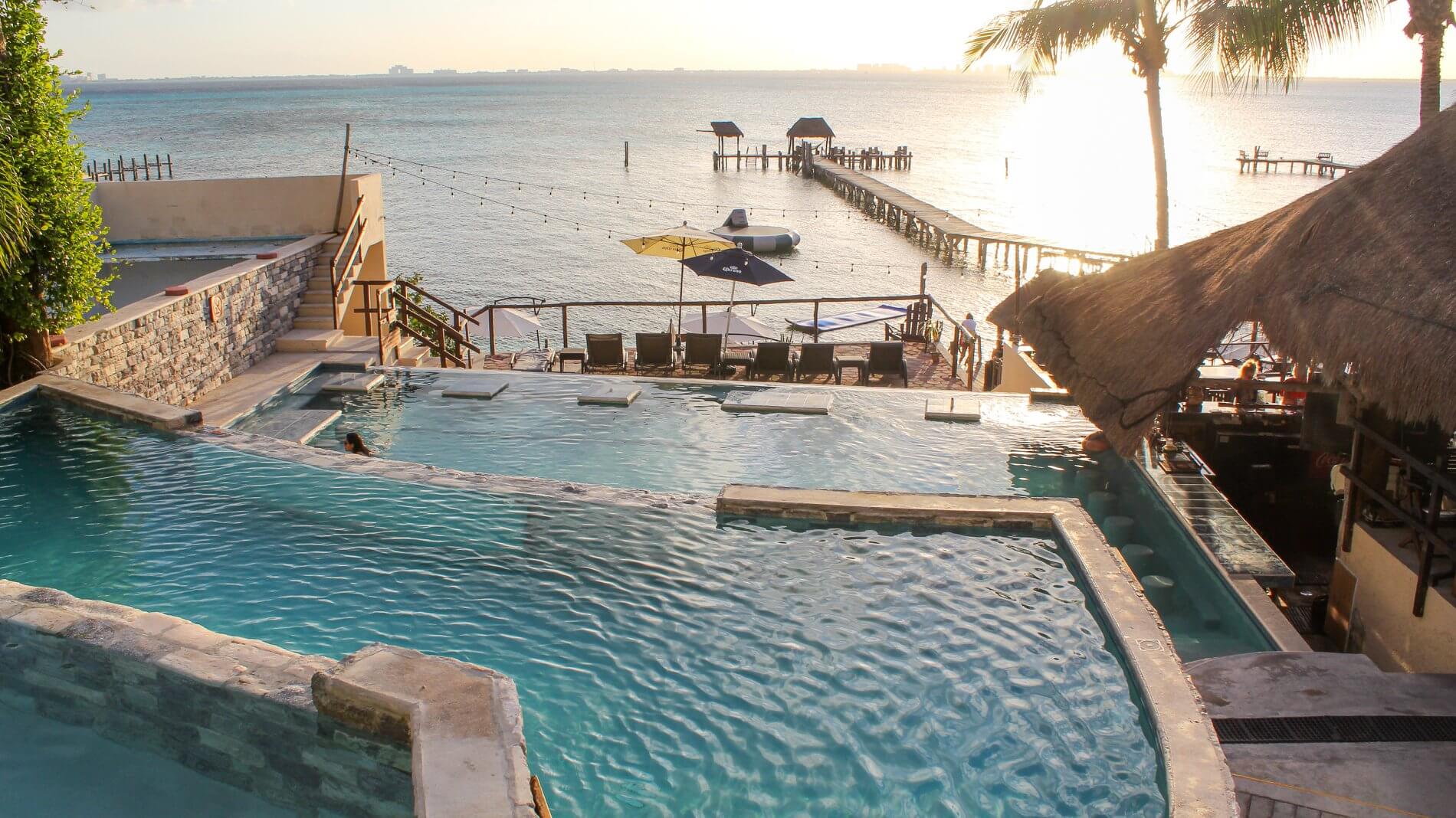 Mvngata Beach Club
MVNGATA Beach Club is the first and only family beach club in Playa del Carmen.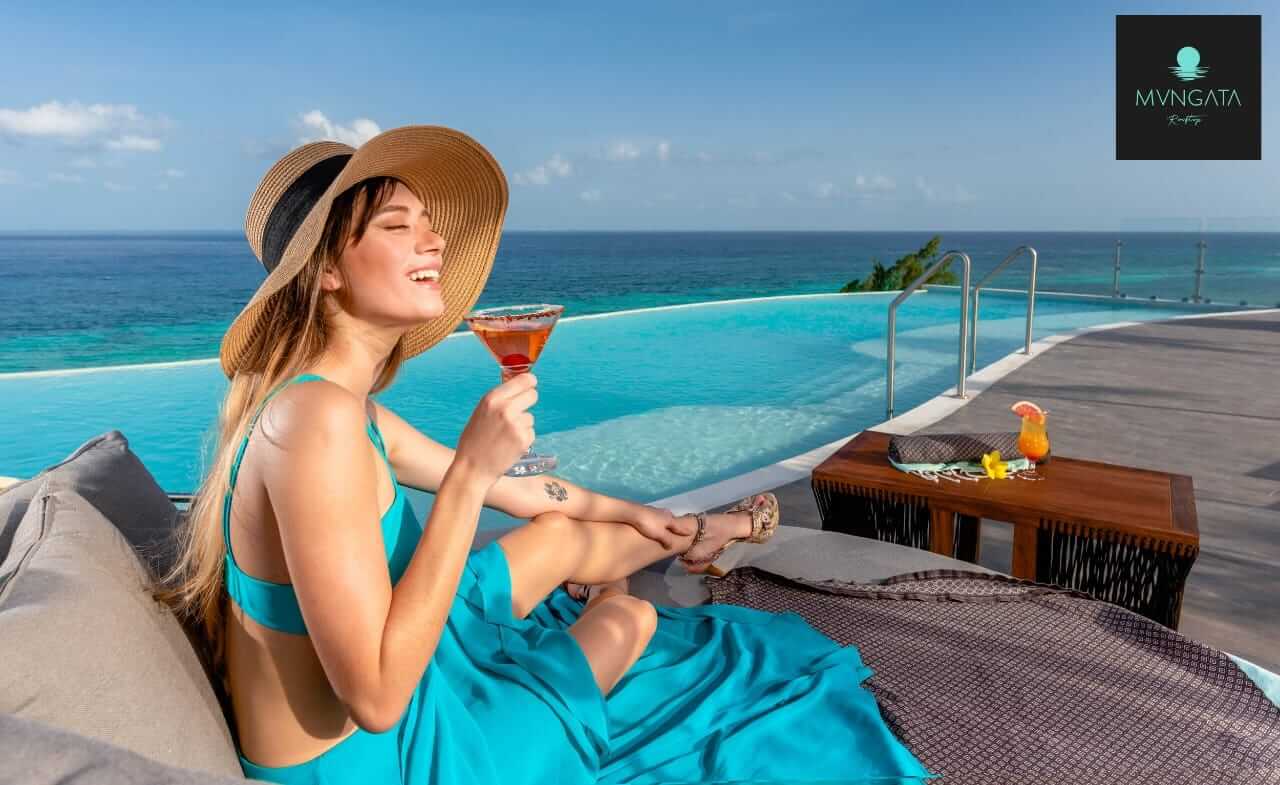 The services and spaces are designed so that you and your family can spend a pleasant, quiet, and relaxed day at the beach, enjoying:
Beds and Umbrellas
Bathrooms and showers
Towels
Pool
Children's Club
Massages on the beach
Restaurant
Gourmet dinner
Romantic Dinner on the Beach
Rooftop (adults only)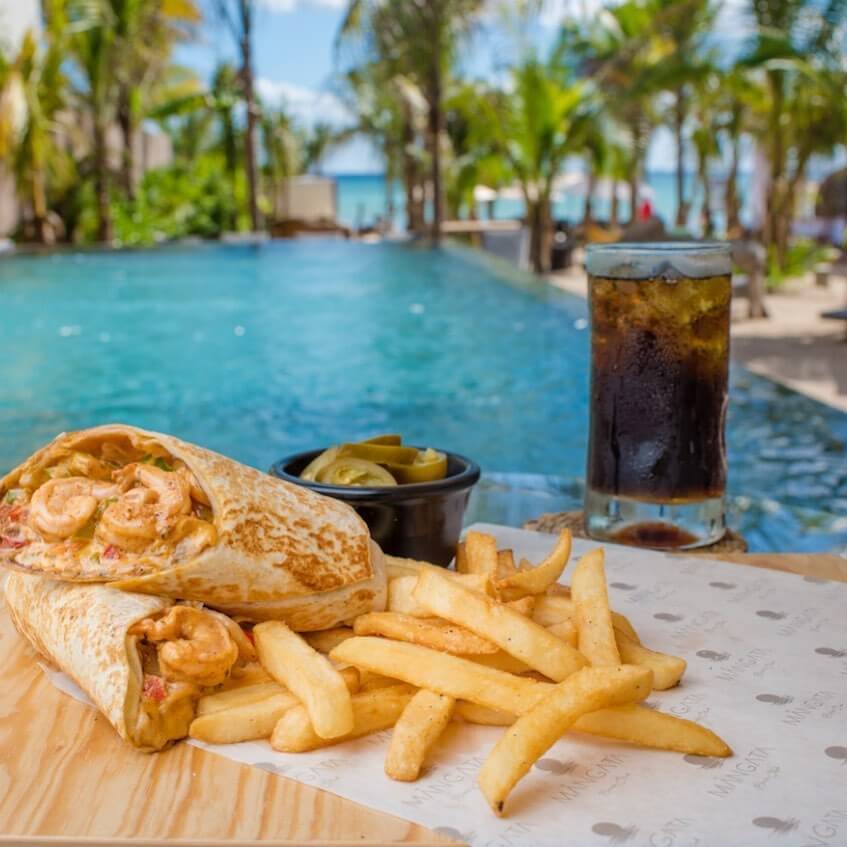 The minimum consumption in this beach club is 250 Mexican pesos, and on the rooftop, it is $ 500.
Money Beach Club
Imagine visiting Cozumel and being surrounded by crystal clear turquoise waters. Well that's also what visiting a Beach Club in Cozumel is like, this one, in particular, is great. It has private access to a beautiful beach in Cozumel, you definitely have to watch a sunset in this place you will love it. Taste incredible dishes in the restaurant, and delicious cocktails. Another fantastic fact is that in this place you can find the Dzul-Ha reef, one of the most famous and visited reefs on the island.
On sunny days you can appreciate the beautiful unique colors of the Caribbean, it is the perfect place in paradise to enjoy each day.
This exclusive beach club is open for unforgettable breakfasts, lunches, and dinners, with the breath of the Caribbean Sea and the rays of the sun on the skin.
Open from 7:00–21:00
Tulum Beach Clubs
Coco Tulum
Coco's Beach Club has space for all your favorite hobbies: Lie back in a hammock or on a lounge chair and enjoy the ocean view. Part of the beach club, enjoy the Coco BeachBar, a heavenly place that blends perfectly with the white of the sand and the turquoise of the sea.
Order a delicious dish from the beach bar kitchen, grab a towel, lie in the sun, and enjoy an ice-cold beer or one of the house cocktails. Definitely, Coco Tulum is one of the most instagrammable places in the town. Don't forget to visit it on your next vacation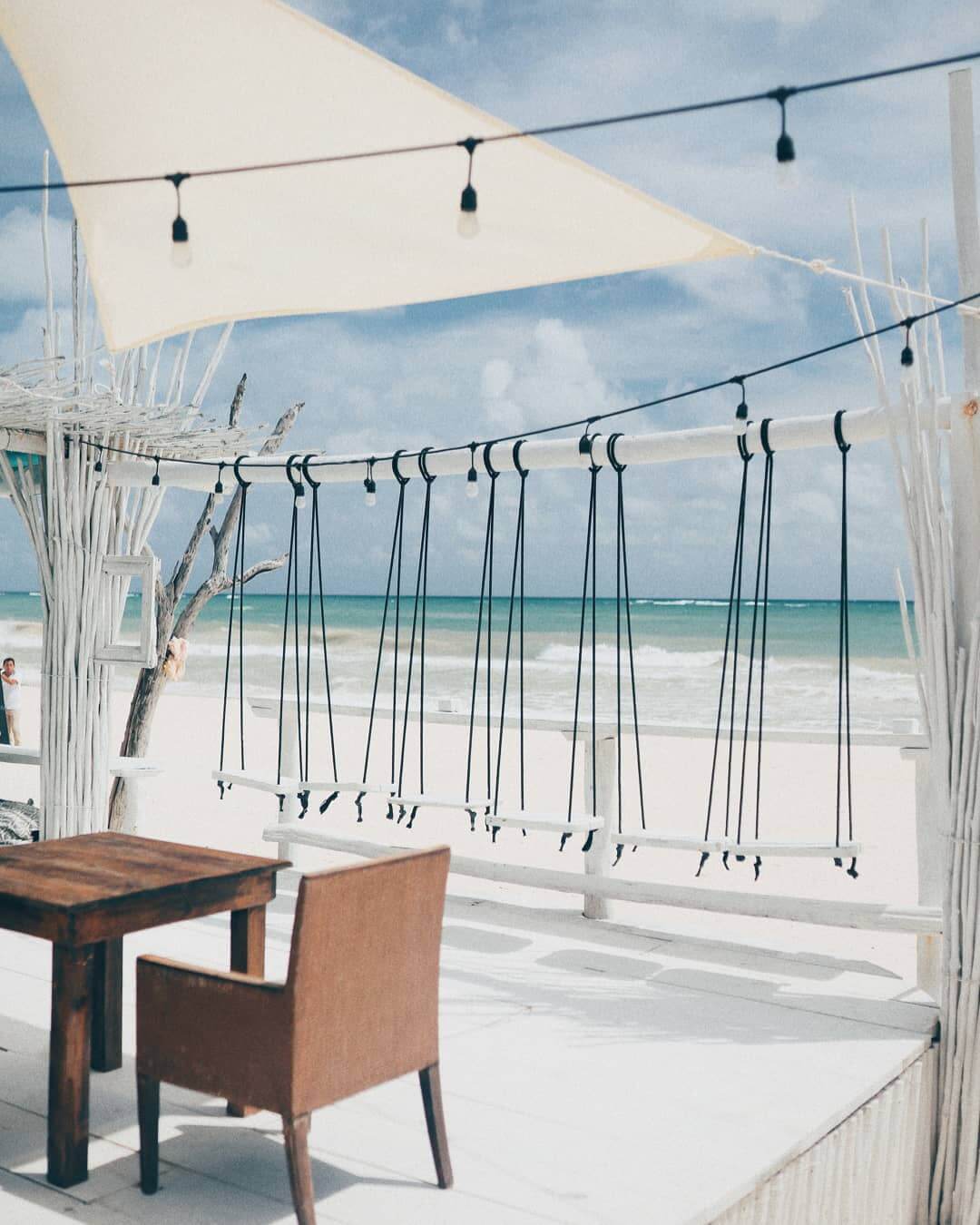 Ziggy's
Ziggy's is a Beach Club that is open every day from 9 until sunset. It has comfortable beds and palm trees that await you to relax a full day, guaranteeing you maximum comfort in a natural environment, not to mention the excellent service and personalized attention that has made Ziggy's Beach Club extremely popular!
You cannot miss this peculiar Beach Club in Tulum!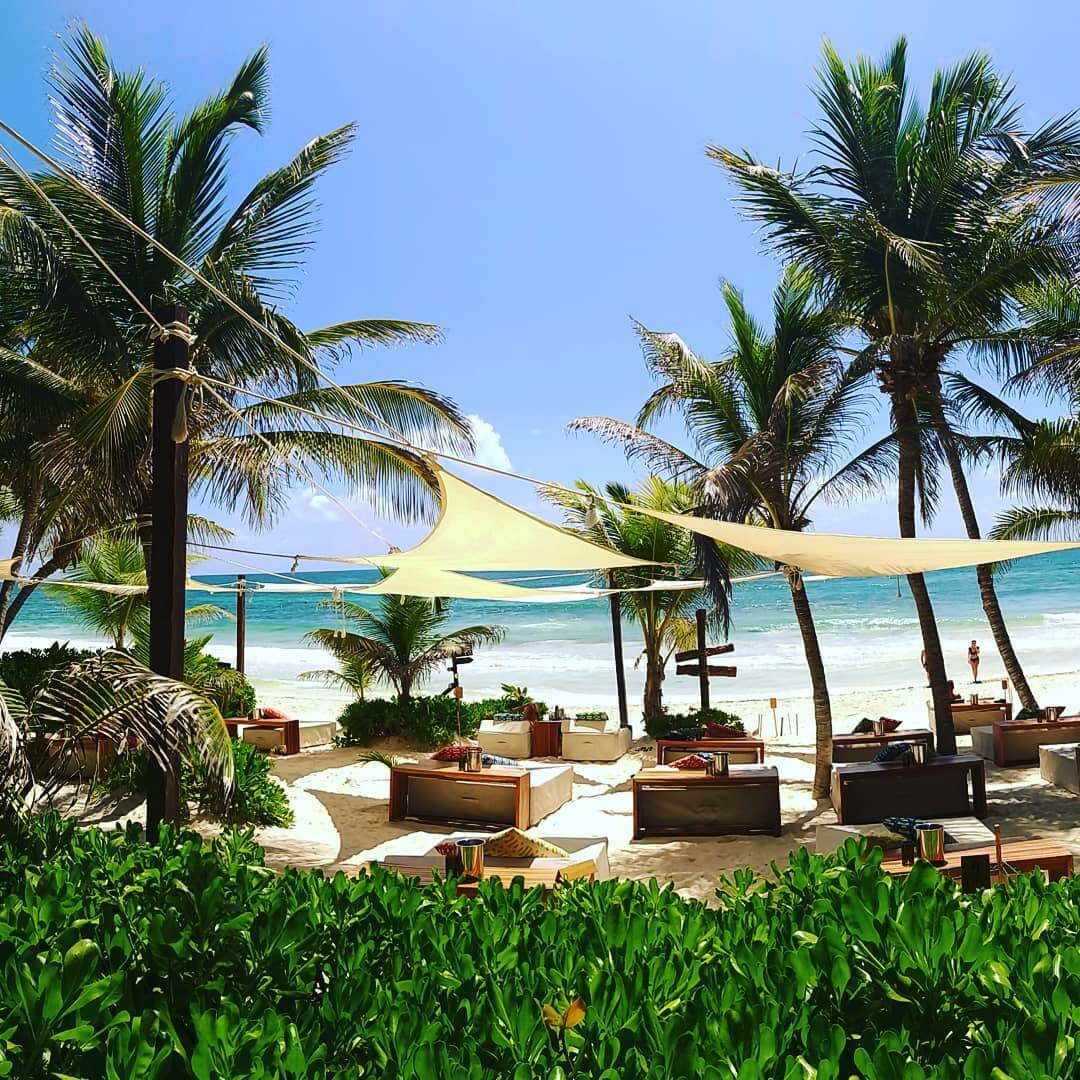 You will definitely love the Best Beach Clubs in Cancun and Riviera Maya!