Cancun and the Riviera Maya are very well known for their luxurious resorts, the truth is, there is room for any type of budget. If you are planning to visit the Mexican Caribbean but you are also looking for affordable prices, stay with us!
We are currently in September, the lowest season in Cancun when most hotels launch their promotions and discounts.
Why is September the low season in Cancun?
The cheapest season to travel to Cancun is September because the summer holidays end the last week of August, and many families return home for the new scholar year. Besides, September is when the rainy season is in the Mexican Caribbean. Well, actually it starts from July to November, but they are more present in September, October, and November when the hurricane season is also happening.
You might think that rains all the time in these months, but this is not the truth. Rainy days normally last one day, actually it could rain in the morning and then be clear in the afternoon. This is how the rainy season works in Cancun and the Riviera Maya, so don't discourage yourself about this you can still enjoy many activities. And about the hurricanes, the city is well prepared for these natural phenomena. In the last hurricanes, the city resume activities after them passed. And the day after everything went back to normal, of course, you must bear in mind the category of the hurricane.
Flights to Cancun
The low season hit all the touristic industry in Cancun, including airlines that offer low prices, promotions, or discounts to travel to Cancun. If you are hunting for a cheap flight you might look for September and October, you'll get the best prices. If you want to avoid the crowds this is the best time, the Cancun Airport is less crowded, also the beaches and restaurants. In this way, we recommend you to buy your flight for this time, since you'll get the best rates, this also applies for accommodations.
Late janurary and February are also low season, then in March and April the famous Spring Break is carried out and also the holy week in Mexico which makes it a high season. So May and June are regular months with normal influx. December is definitely the highest season in the tourist destination that reaches 95% occupancy in the resorts.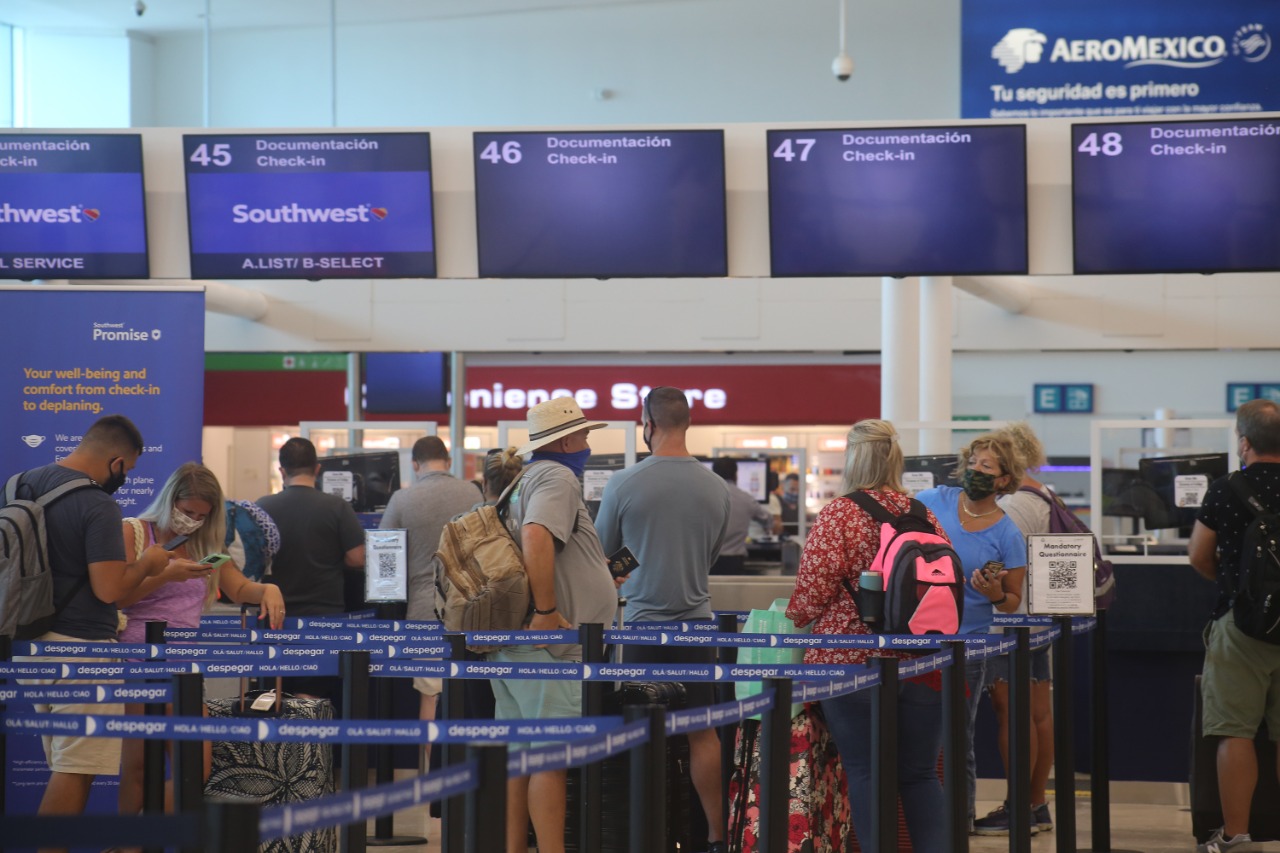 Advantages of low season:
Cheap prices
Less crowded places
No long lines
More quality services
Discount and promotions
Resuming, low season: September to November, Late January, February and May to June.
Now you identify the cheapest season to travel to Cancun, we hope you can plan your trip to the Mexican Caribbean soon. Whenever you come we will be ready to receive you at Cancun International Airport.