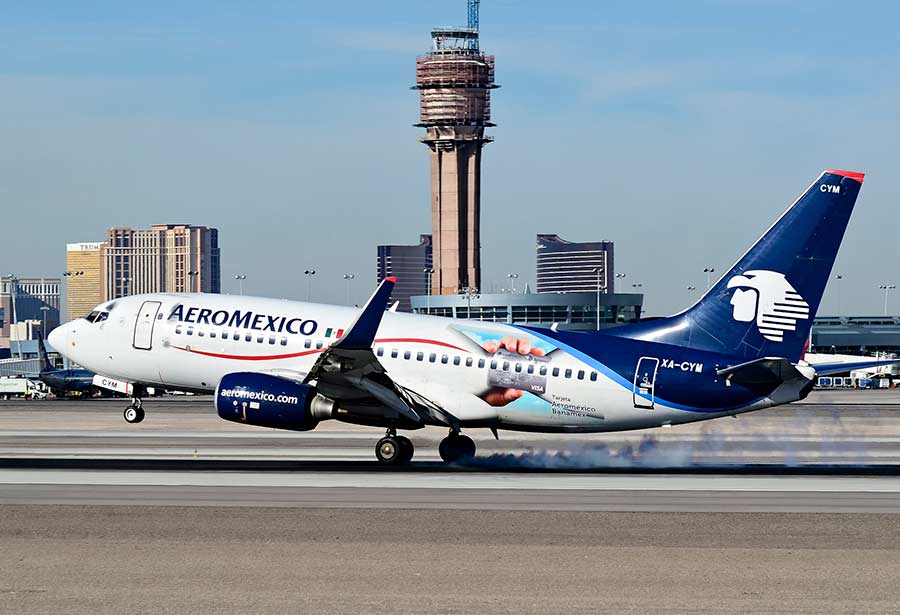 Address:  Isabel la Catolica 30, Centro Historico de la Cdad. de Mexico,
Phone: 1-800-237-6639

Website:  www.aeromexico.com
Based in Mexico City, Aeromexico is one of the most important airlines in the country. Its secondary hubs are in Guadalajara and Monterrey.  The airline was established as Aeronaves de México on 15 September 1934, by Antonio Díaz Lombardo. Its first aircraft was a Stinson SR Reliant 5A (registered XB-AJI). Julio Zinser piloted the maiden flight on the Mexico City – Acapulco route on 14 September 1934.It operates scheduled services to more than 90 destinations in Mexico; North, South and Central America; the Caribbean, Europe and Asia. Aeromexico has different rates for the needs of each passenger. In addition, the service is exclusive and personalized, including various comforts during the flight.
Aeromexico headquarters airport Mexico City International Airport