Best Restaurants in the Hotel Zone
Looking for a place to dine in Cancun's Hotel Zone? In this article we listed our top Restaurants from Italian, Asian, Mexican and other International Cuisines… You're welcome to delight yourself with these options. We promise it'll not be easy to choose!
Also, don't forget to check out another list we made for Restaurants in Cancun.
Italian Food
Casa Rolandi
Casa Rolandi's cuisine is inspired in Switzerland and Italy, featuring an exquisite blend of traditions and culture that has been enjoyed by visitors for more than three decades. Enjoy live music and an elegant Italian scene. It can be romantic, family friendly or for any occasion.
Limoncello
Trattoria
Limoncello Trattoria. A unique Italian experience. Dine with an amazing view of the Nichupte Lagoon, enjoy the drinks and the best pasta. It offers a romantic and relaxing atmosphere and live music from Friday to Sunday.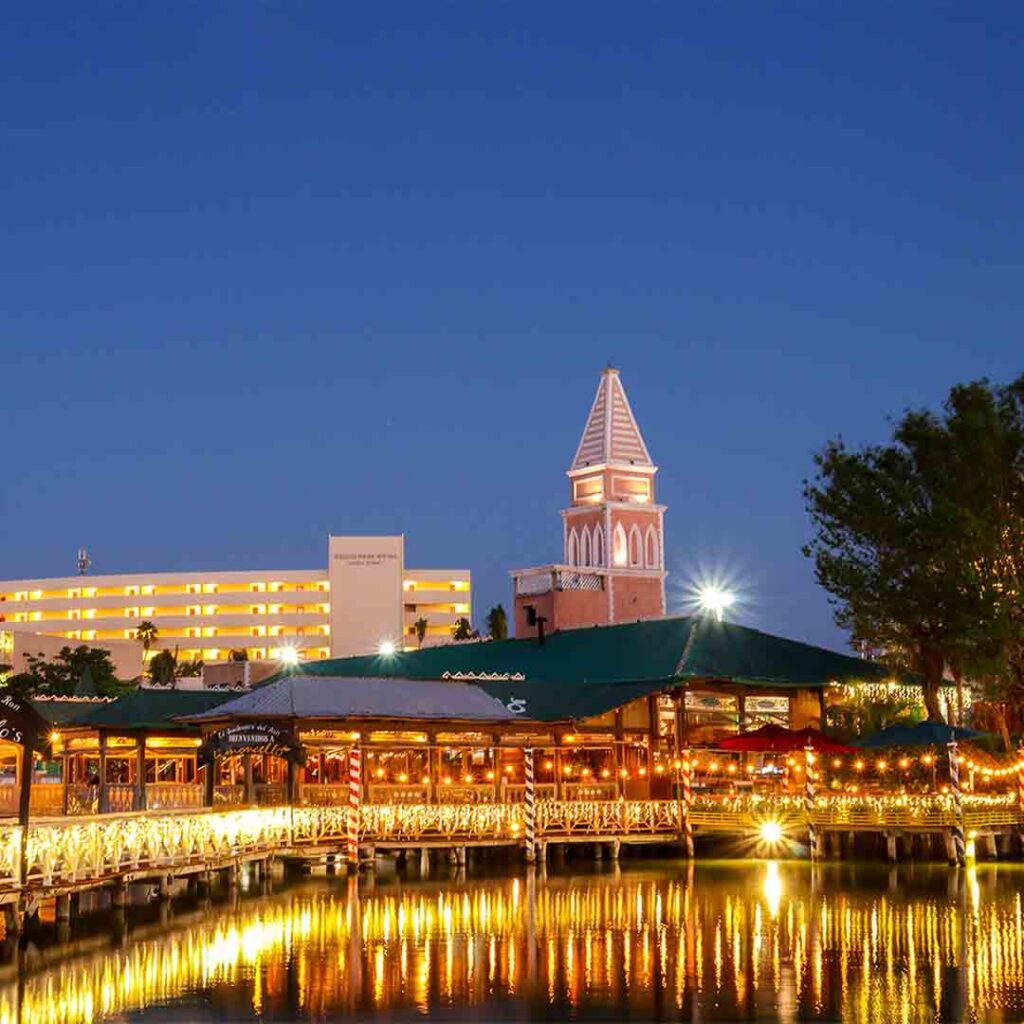 Lorenzillo's
Bringing you fresh fish and lobster from Isla Mujeres and Baja California. In 1988 the concept of "live lobster" was introduced and Lorenzillo's built its own lobster farm, with the capacity to store up to 20,000 organisms and be able to offer them 365 days a year.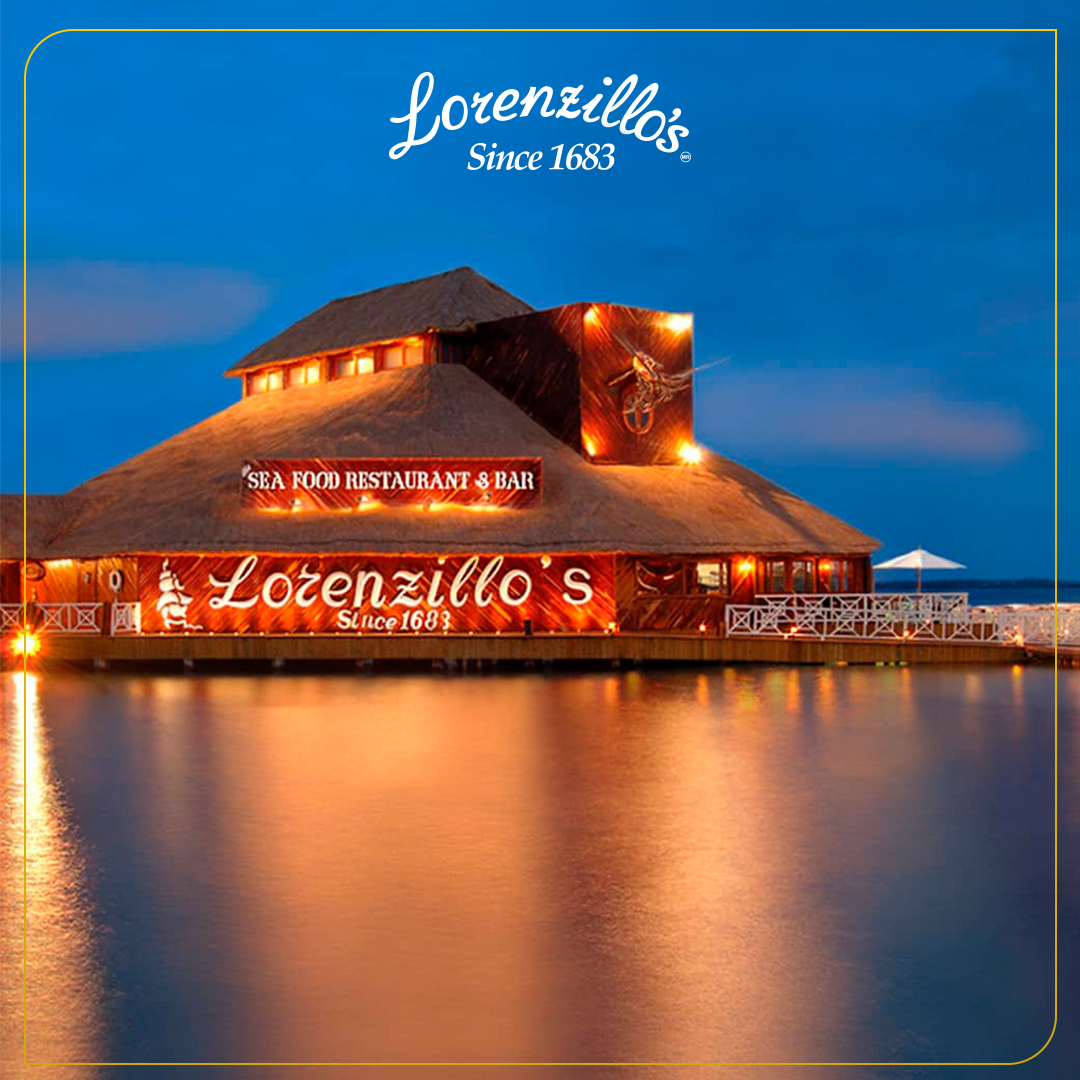 Nicoletta
Nicoletta enhances Italian diversity in a contemporary way without losing tradition. By mixing Italian flavors with our national flavors, they create unique gastronomic experiences in every plate. They declare that their cuisine is not made out of simple recipes but they are a journey to Italy through your utensils.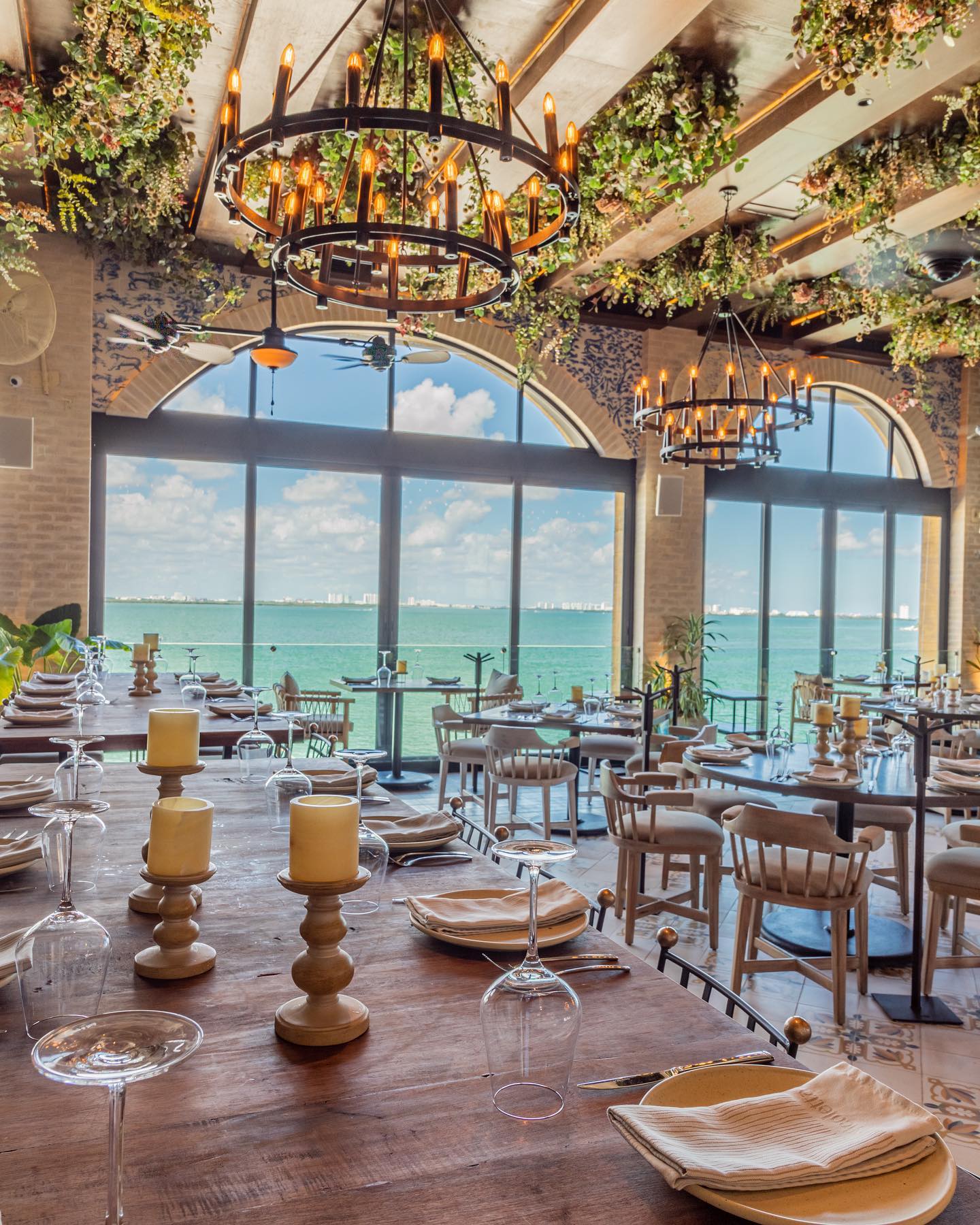 Chianti
Right in the NYX Hotel, Chianti offers a modern turn on Italian food. Lucky for us, the restaurant is open for everyone even if you are not a guest in the hotel. They serve a variety of Italian wines for you to taste. It's great if you are also staying in the hotel, but also nice if you are just in the mood for some pasta, bread and wine.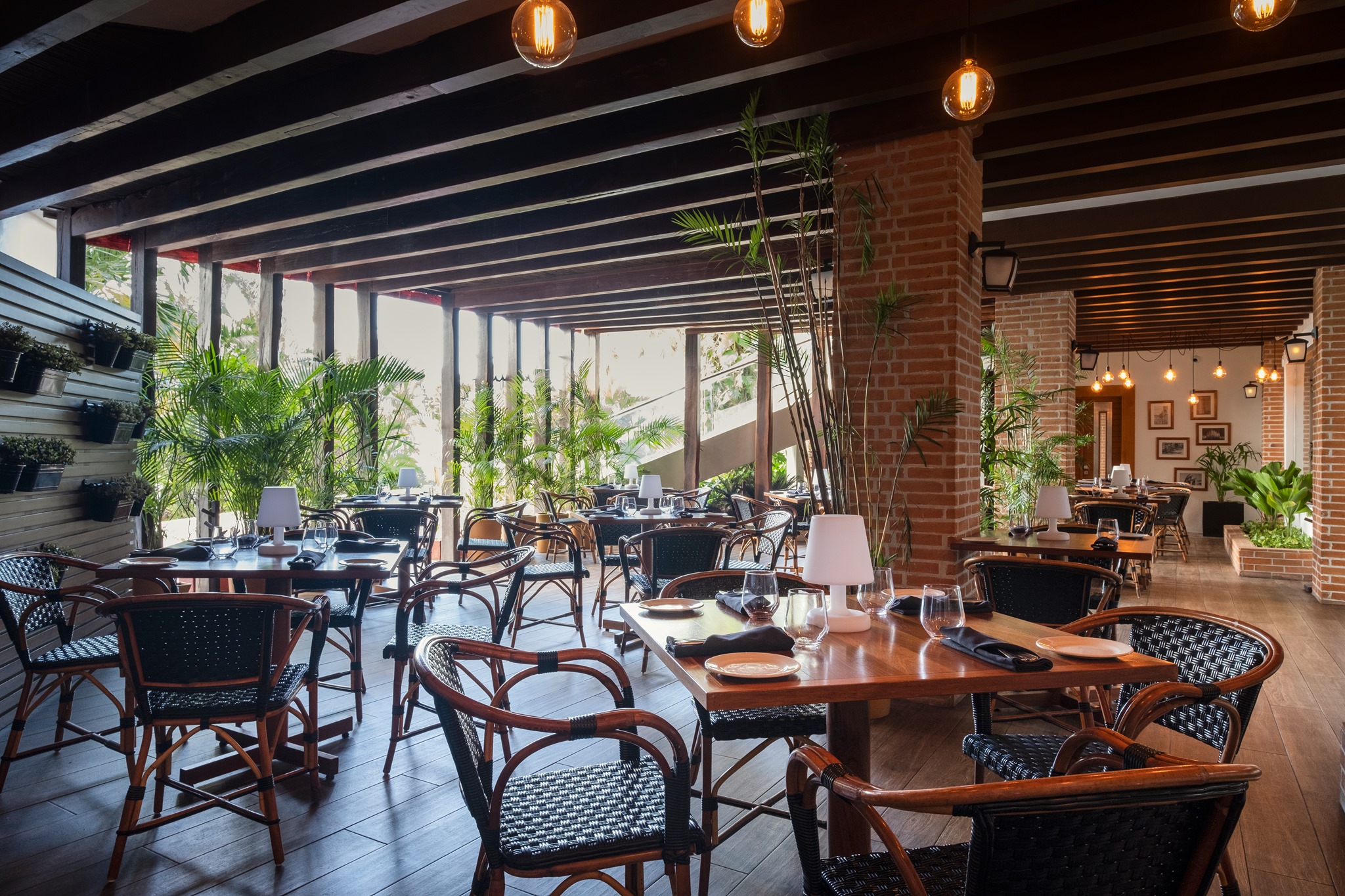 Asian food
Umami
Located also inside the NYX Hotel, Umami is the place for people that look for a unique gastronomic experience. Fascinating sensations, a vanguard atmosphere and amazing ocean view allows customers to watch their food being cooked by amazing chefs. From the teppanyaki right in front of you to yout plate, what else could we ask for?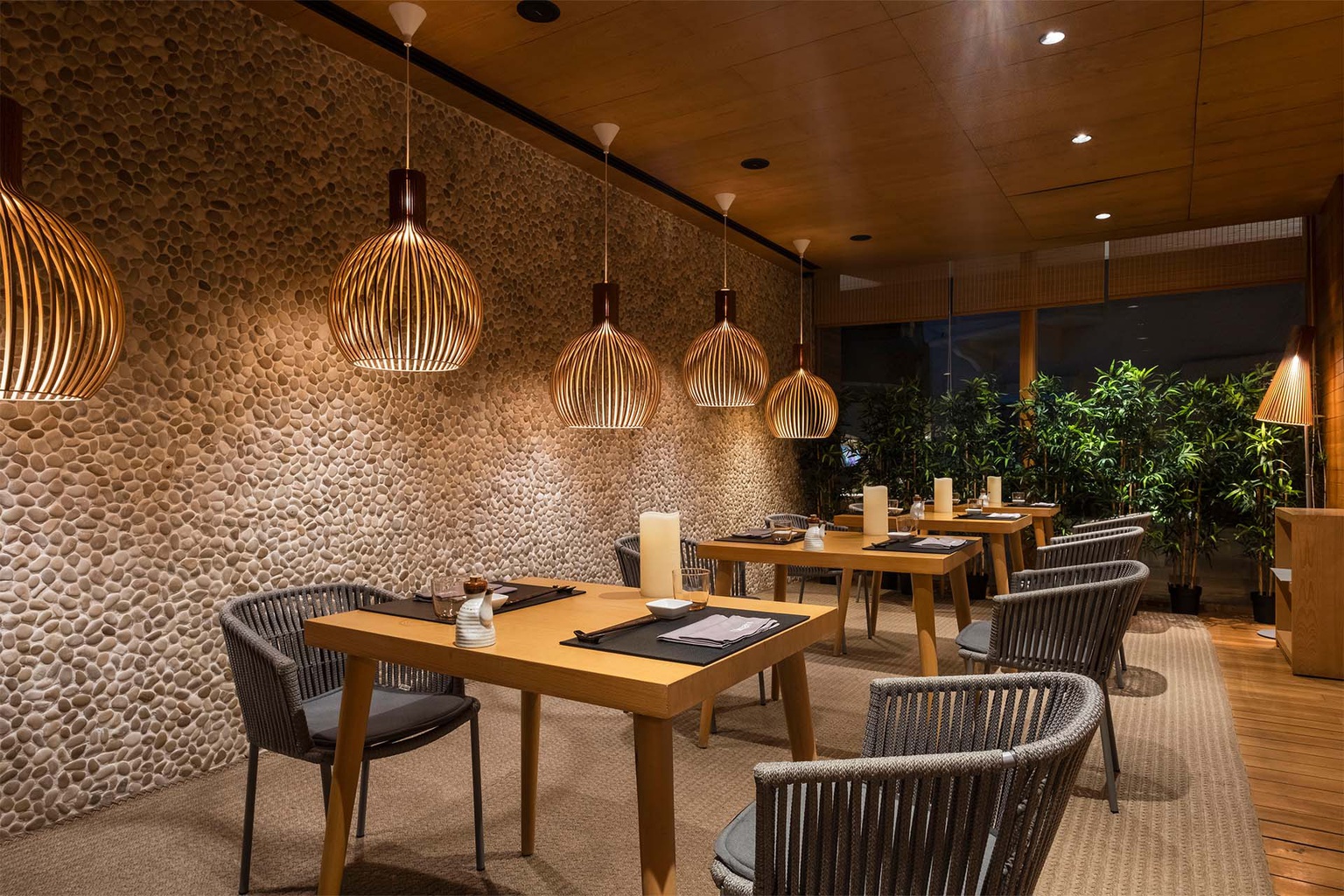 Kai
KAI, Asian Cuisine, Modern Spirit. Live an unforgettable culinary experience with plates that harmonize between them. A new concept for Asian cuisine, here you'll find a contemporary atmosphere called "Hangout fine-dining". With elegant details, their menu has something for everyone. From cold and hot entrees, traditional and vegetarian options to soups and pastas.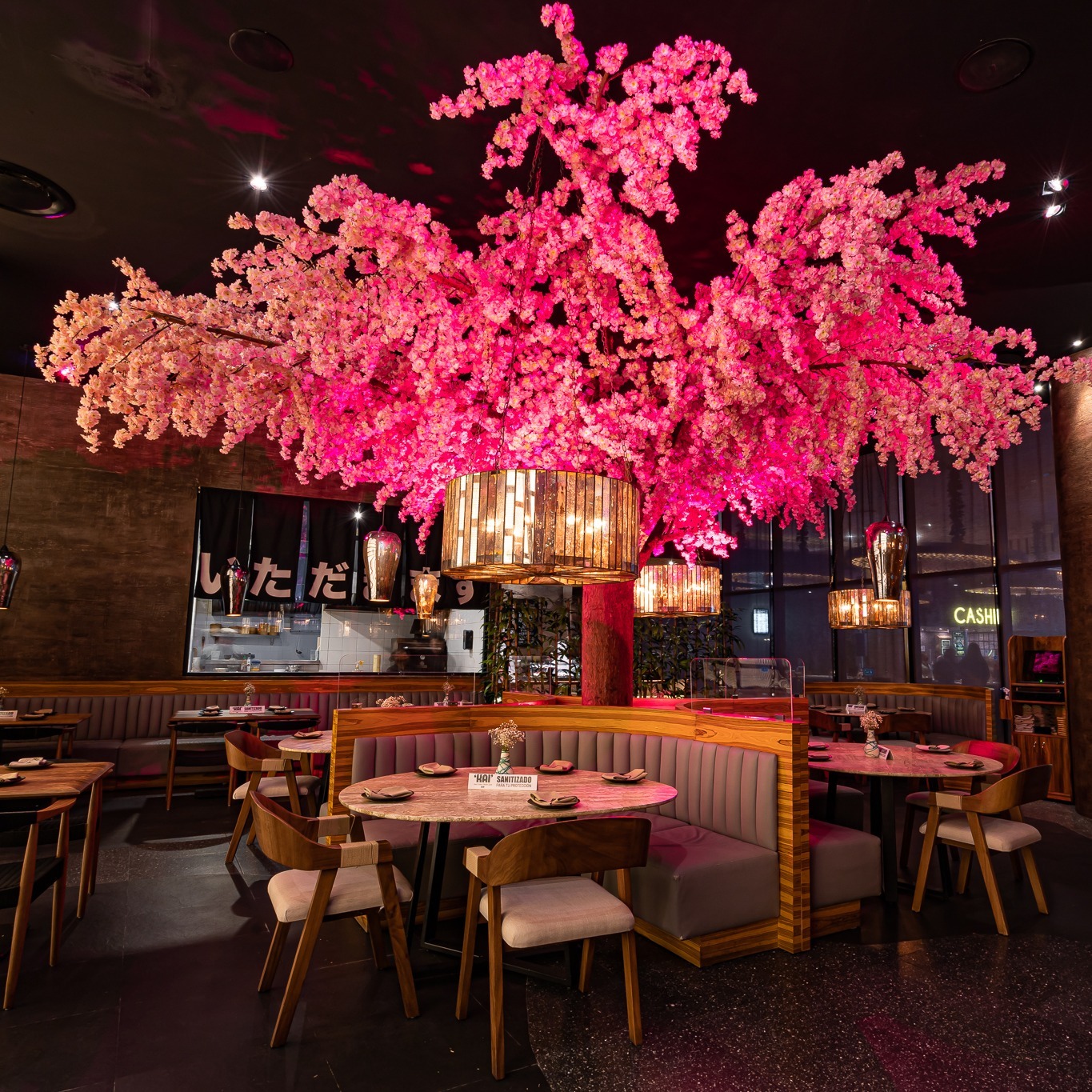 Hana Polynesian Grill
Talking about the Best Restaurants in the Hotel Zone, we encourage you to discover this new place inside the Marriott Hotel! A Pacific Island diet, a combination of Franch, Chinese and other flavors.Through history, Hana means happiness and the essence of all the positive and good things in life. The road to Hana represents a desirable destiny; when you arrive in Hana, an abundance of happiness will surround you. Immerse yourself in a gourmet experience with the vast array of culinary offerings. This new restaurant gives you the opportunity to enjoy a touch of innovative Polynesian culture, highlighting a modern, vibrant and tribal atmosphere where you can enjoy Tikixology that pairs perfectly with the cuisine.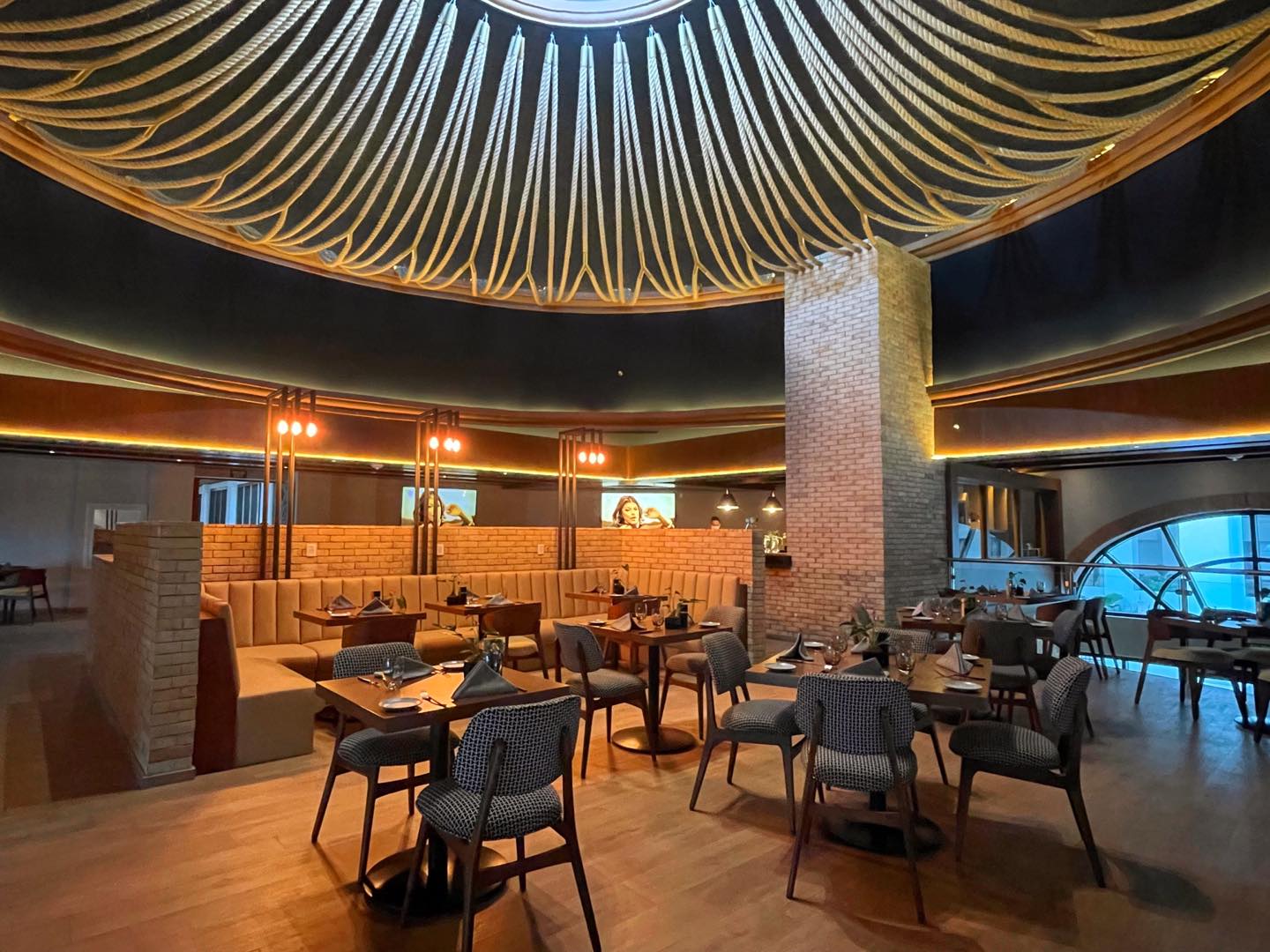 Tora
Tora offers a contemporary concept of high-quality Japanese food. Combining traditional and modern techniques, the balance between tradition and creativity brings gourmet products of the best quality. This innovative concept includes best quality-products such as Caviar Kaluga Queen, Ora King Salmon, Tasmanian Trout, Hamachi, Big Eye Tuna. All imported and brought exclusively to Tora from different parts of the world. They also offer prime steak cuts like USDA prime, Black Market, Japanese Wagyu and certified Kobe Beef.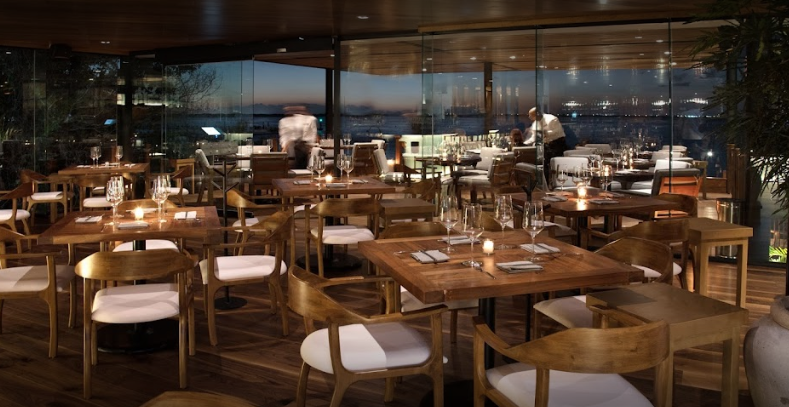 Mexican Food
Porfirio's
Porfirio's. These dishes come from tradition, Mexican people and their traditions. By taking the most representative flavors from the streets and reinventing them, creating a sensory experience in each bite. Prime ingredients, unique preparation techniques and creativity are just some of the elements that compose Porfirio's menu.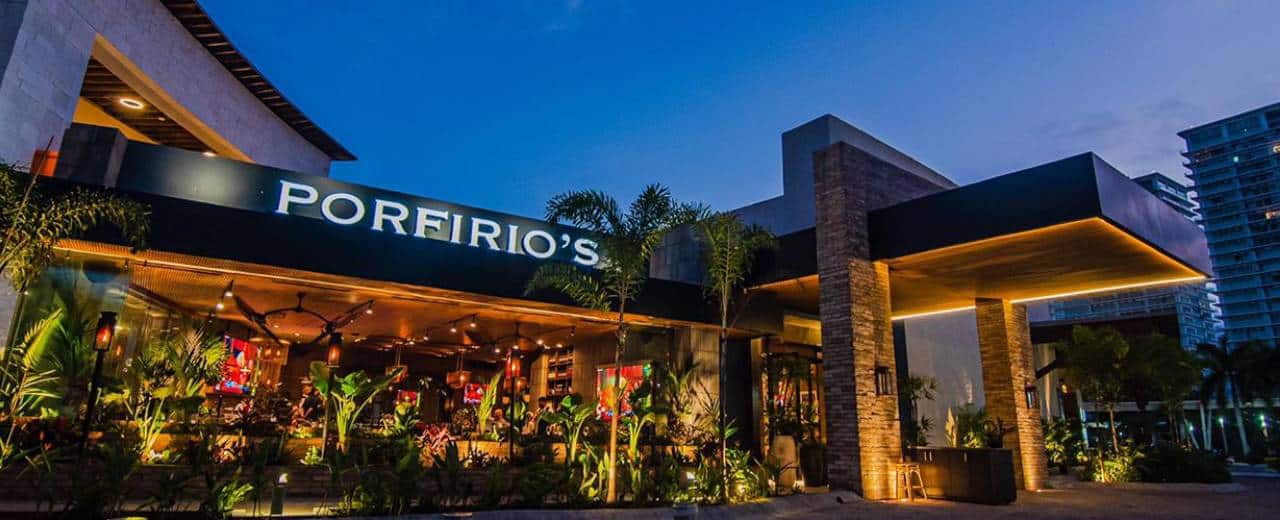 La Buena Barra
La Buena Barra. Great Mexican food and steakhouse! Located in front of the Nichupte Lagoon with a spectacular view. You can enjoy an elegant and cozy atmosphere.
Here you'll be amazed by their High End Mixology, and don't forget about their weekend shows. La Buena Barra offers great cocktails and amazing food for you to taste Mexican cuisine.
Xkatik
The best Mayan food experience! Xkatik, offers a more regional cuisine. From the Yucatan Peninsula, Xcatik is known as a hot pepper from the area. You can get drinks and enjoy great Yucatecan food.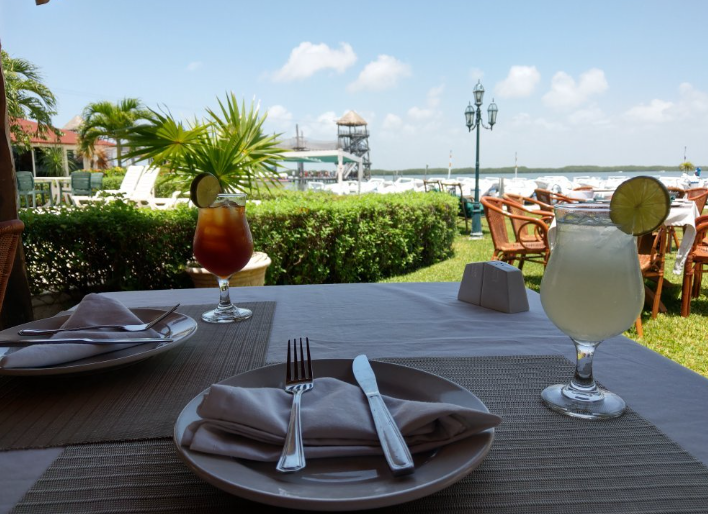 International Food
Ilios
Ilios honors the breadth of Greek cuisine by bringing traditional gastronomy to a new level of elegance and sophistication. Enjoy the passion and flavor of Greek cuisine at its best, genuine dishes that will delight the most demanding palates thanks to our authentic Mediterranean flavor, our culinary offer forms a hymn to the variety and seasonality inherent in Greek cuisine. They offer a variety of shows that let you be part of the Greek experience.
Harry's
Looking for the Best Restaurants in the Hotel Zone? Harry's phylosophy is "The art of perfection". Meticulous attention to detail, exceptional service and special attention to the selection of each ingredient, is what distinguishes our culinary proposal. In our menu you will find select dishes with the best meat cuts in the world. Exotic products of the sea and a viriety of wines and cocktails. Bringing the best quality USDA prime meat cuts, Black Onyx meat cuts and the famous and certified Kobe beef meat.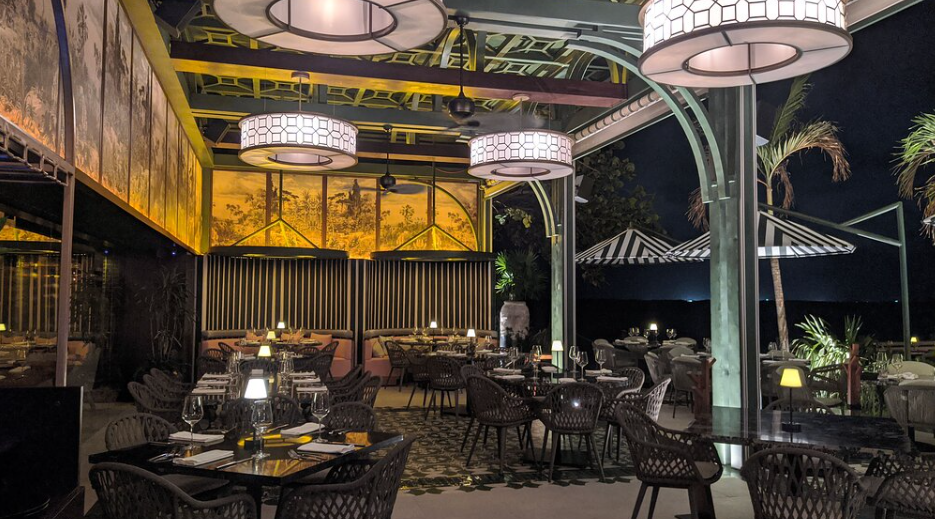 Fred's
Fred's. They specialize in seafood cuisine with the highest quality and freshness, along with American favorites and hints of Mexican culinary tradition in every flavor. Fred's is also located in the Nichupte Lagoon. With the best view of the Nichupte Lagoon, the most colorful sunsets, incredible mixology and the best seafood in Cancun. Is a must try!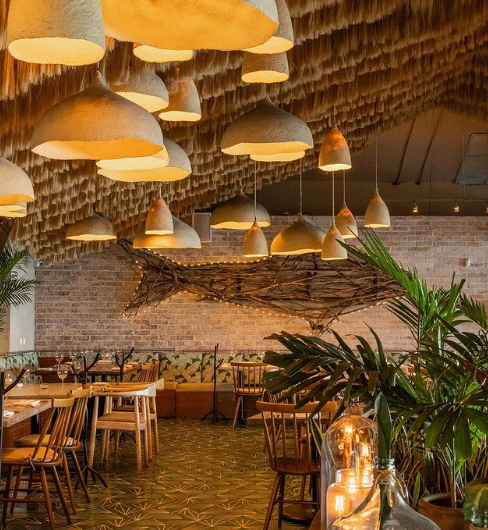 Rosa Negra
Rosa Negra. This restaurant exudes freedom, it is a tribute to Latin American cuisine. Their eclectic menu includes gastronomic traditions from countries like Peru, Argentina, Colombia, Brazil and Mexico, showcasing authentic and daring flavors. With premium steaks; Kobe Beef and Wagyu Beef. As well as a wide selection of Argentinian cuts, all charcoal grilled. Wide assortment of ceviche and tiradito. As well as fish and seafood with recipes from Peruvian and Mexican gastronomy. I mean, who could ask for more? Even their beautifully presented artisan cocktails are to die for.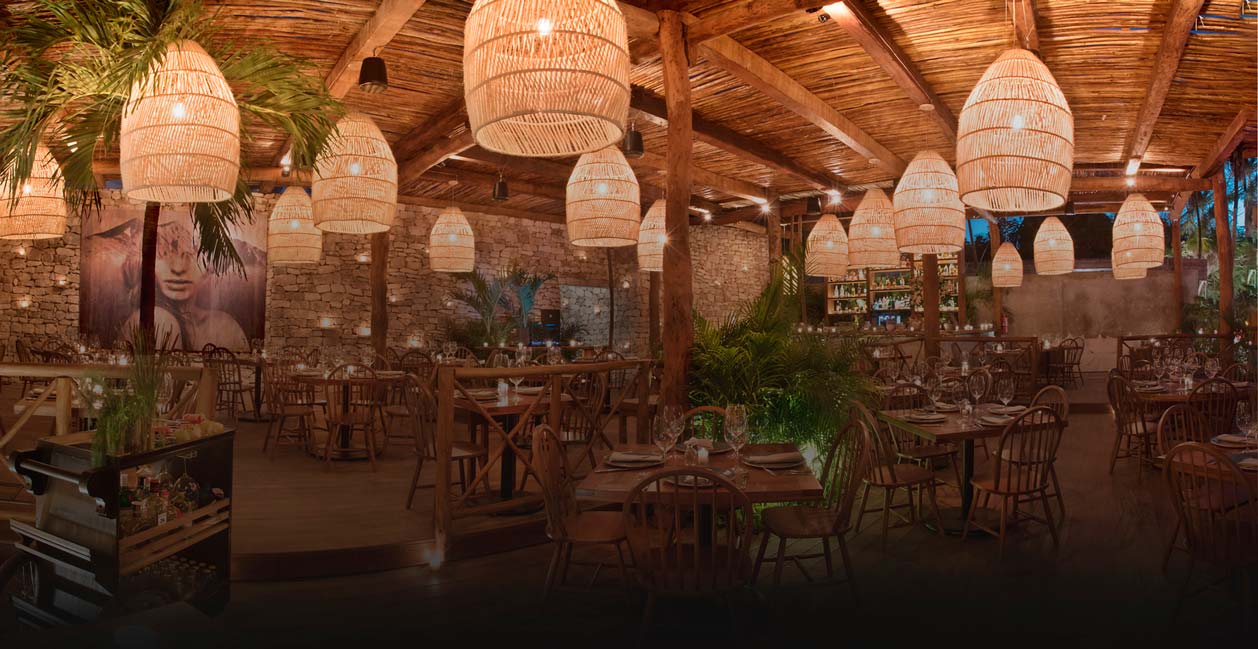 Remember, if looking for transportation to get to one of the Best Restaurants in the Hotel Zone or any other go to Cancun Airport Transportation and schedule your private trasnportation.