Cancun Airport >> Airport Info >> Terminals
The Cancun International Airport has 4 terminals and an FBO to handle private flights. If you are coming to Cancun you must know where will you land. If you booked your airport transportation, they will be waiting for you at the terminal where your flight arrives. In case you don't know what terminal will you be landing at, get your flight number and look for it at the Cancun Airport Arrivals.
The FBO is the terminal that handles all the private flights arriving in Cancun with top-level services. It is a small terminal but it's fully equipped with all the necessary for your stay at the Airport.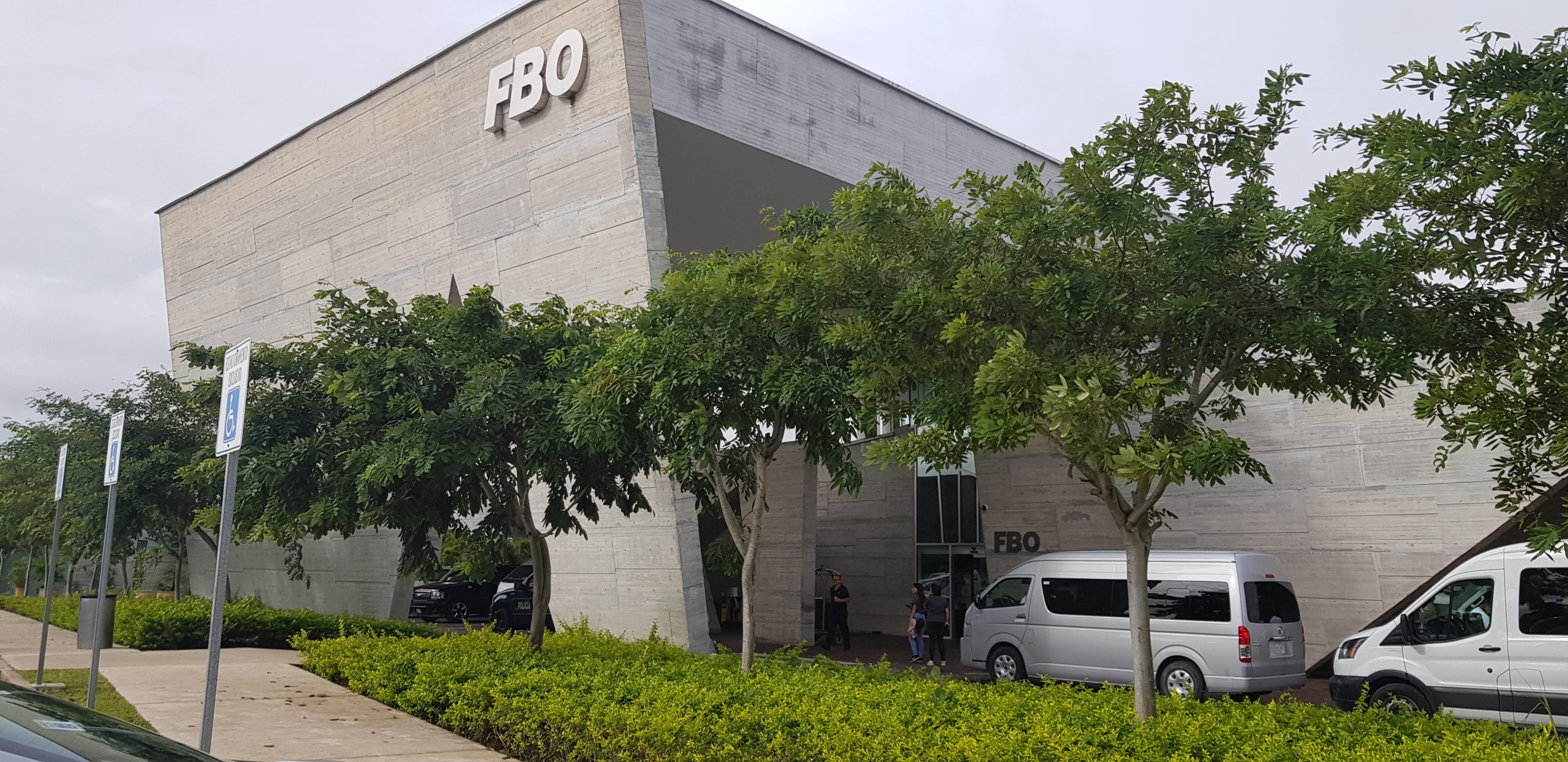 Terminal 1 at the Cancun Airport.
Terminal 1 at the Cancun Airport handles mainly charter flights but can sometimes help to receive others terminals flights.
Terminal 1 has 7 gates: 1-7A. After suffering damage by Hurricane Wilma, it was temporarily closed for remodeling in order to accommodate charter airlines operating into the airport. It re-opened in November 2013 to charter flights; it also serves two local airlines, Magnicharters and VivaAerobus. Terminal 1 offers basic services to passengers.
Airlines Arriving at Terminal 1 at the Cancun Airport:
Magnicharters
VivaAerobus
Terminal 2 at the Cancun Airport.
This terminal is where all the national or domestic flights will arrive, but it will also have some International arrivals from the USA and Europe.
It has two arrival gates now, divided into domestic and International, the domestic arrivals in Terminal 2 are on the left-hand side of the terminal and the international arrivals are on the right-hand side.
There is always a Free Shuttle running every 30 minutes in between terminals and you can see a sign on the sidewalk.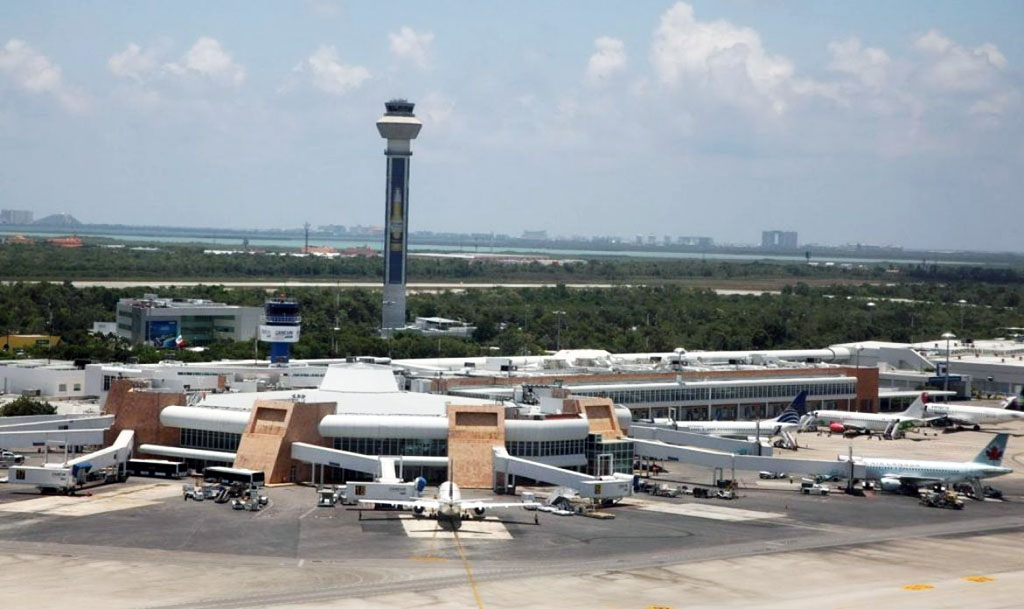 These are the airlines that arrive at terminal 2:
Terminal 3 at the Cancun Airport.
Terminal 3 is the main International Terminal at the Cancun Airport receiving all the major Airlines from the United States and Canada.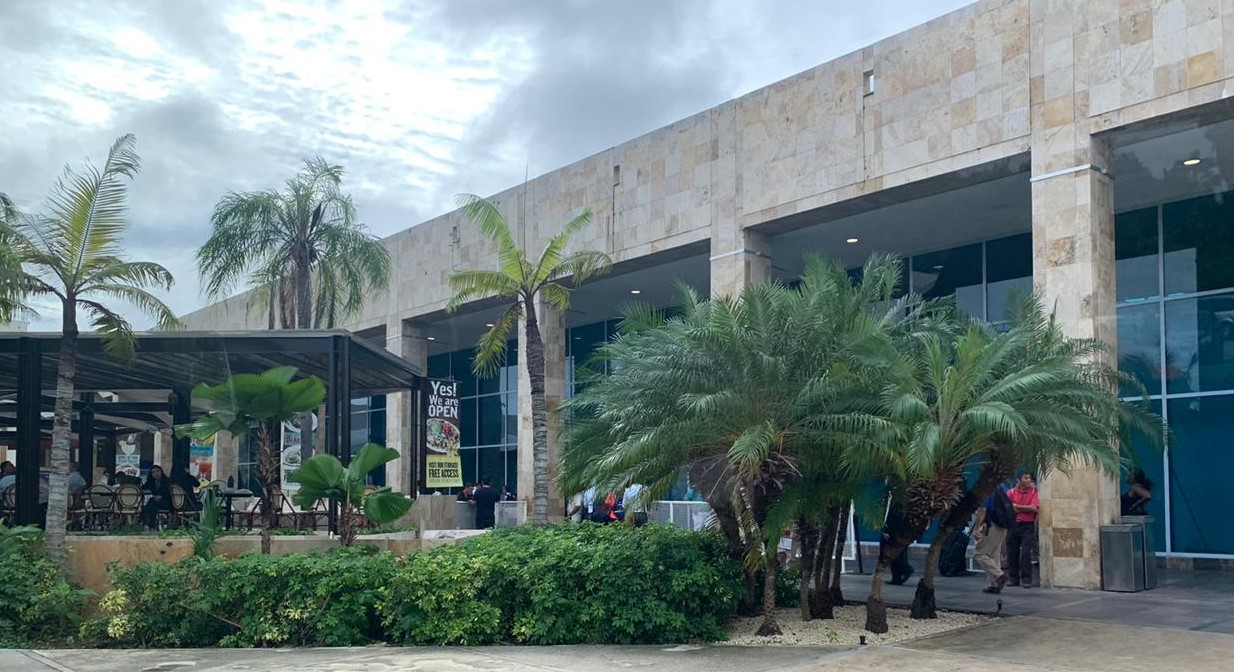 The Airlines landing in Terminal 3 are:
Terminal 4 at the Cancun Airport.
Terminal 4 is the newest terminal at the Cancun Airport, receive flights from the United States, Canada, Europe, and South America.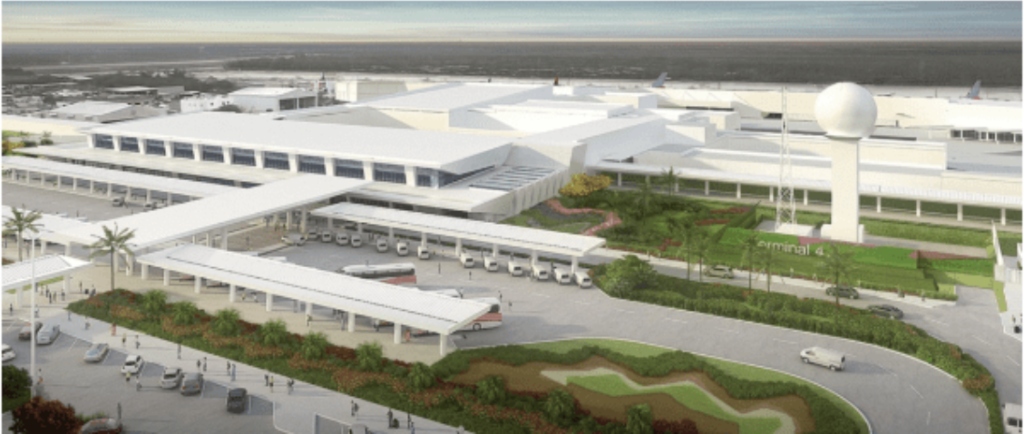 Airlines flying to Terminal 4 at the Cancun International Airport:
All 4 terminals are equipped with:
Safety measures and preventive necessary for excellent performance
Unlimited Internet
Ramps, elevators, and bathrooms for the disabled packaging machine for bags
Security service and 24-hour medical
ATMs
Bathrooms
Pharmacies
Public phones