As the year goes by, Cancun's government has planned new infrastructure projects. New projects affecting traffic to Cancun Airport have directly affected traffic, especially to the Cancun Airport. So if you're arriving at the Cancun Airport or leaving Cancun, this information is relevant to you.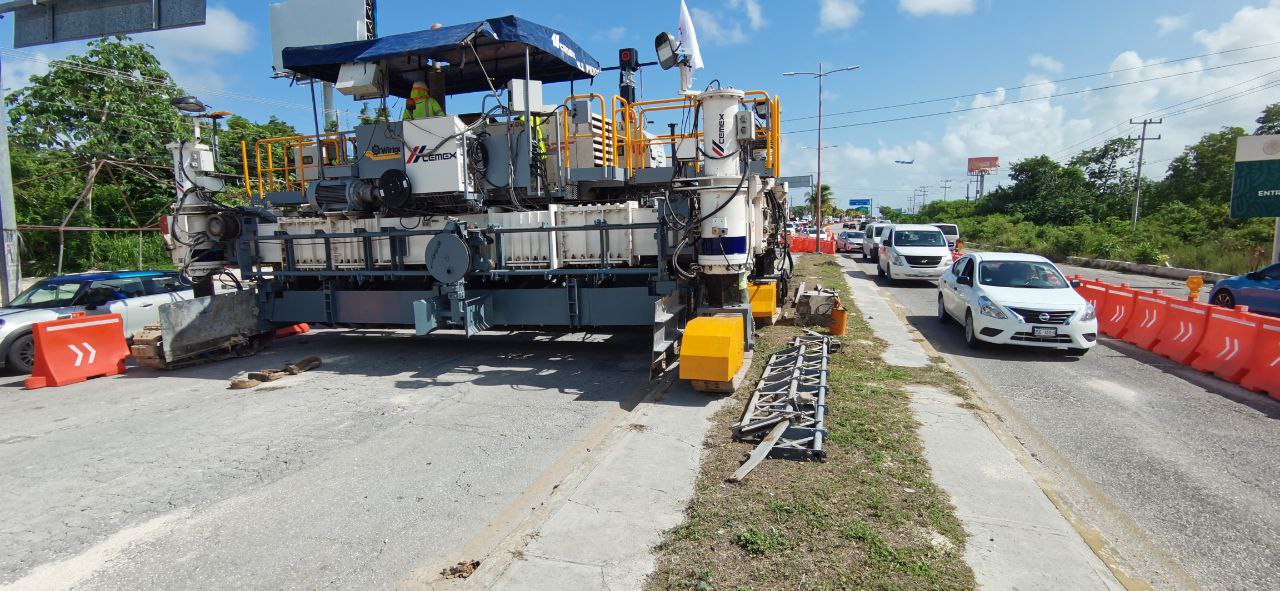 Cancun's future
For the next 18 months, Cancun is going to be facing major changes due to overhead bridges and other interventions. So if you're traveling to Cancun International Airport, you need to take into consideration these significant delays. 
In the past week, the renovation of the main Colosio Boulevard started. Tourists will be forced to schedule their drive to the Airport earlier than they intended. This is due to the delays taking up to two hours reported.
In recent weeks, authorities have been warning both residents and tourists of possible delays due to the massive construction project. Combined with a record-breaking summer vacation season, many tourists are struggling to catch their flight on time. Last weekend, several local media outlets released reports of the traffic to the Cancun Airport. 
The Projects
The massive overhaul will see new hydraulic concrete 1) added along the length of the 13.5-kilometer boulevard. Moreover, 2) several new overhead bridges will be built, 3) Chac Mool Avenue will be widened and connected with Huayacan Avenue and 4) Colosio boulevard. 
The bridge, the rehabilitation of Colosio Boulevard, with an extension of 13.5 kilometers, will have an investment of 1,085 million pesos and whose work will be completed in October 2023.
The Nichupté Vehicular Bridge has a length of 8.8 kilometers. It's going to take an investment of 5.58 billion pesos. "The Nichupté Bridge will have access to the boulevard, coming from the airport towards the hotel zone, and on the way back from the hotel zone it will be possible to enter towards the boulevard, towards the airport, towards Kabah and Bonampak avenues. The execution period for the bridge is 17 months, in December 2023
Chac Mool Avenue is 4.4 kilometers from the center of the city. It will take an investment of 237.8 million pesos and is scheduled for completion in September 2023.
Last, the Cancun airport distributor road to improve accessibility to the air terminal, with an investment of 360 million pesos, which will also be delivered in October 2023.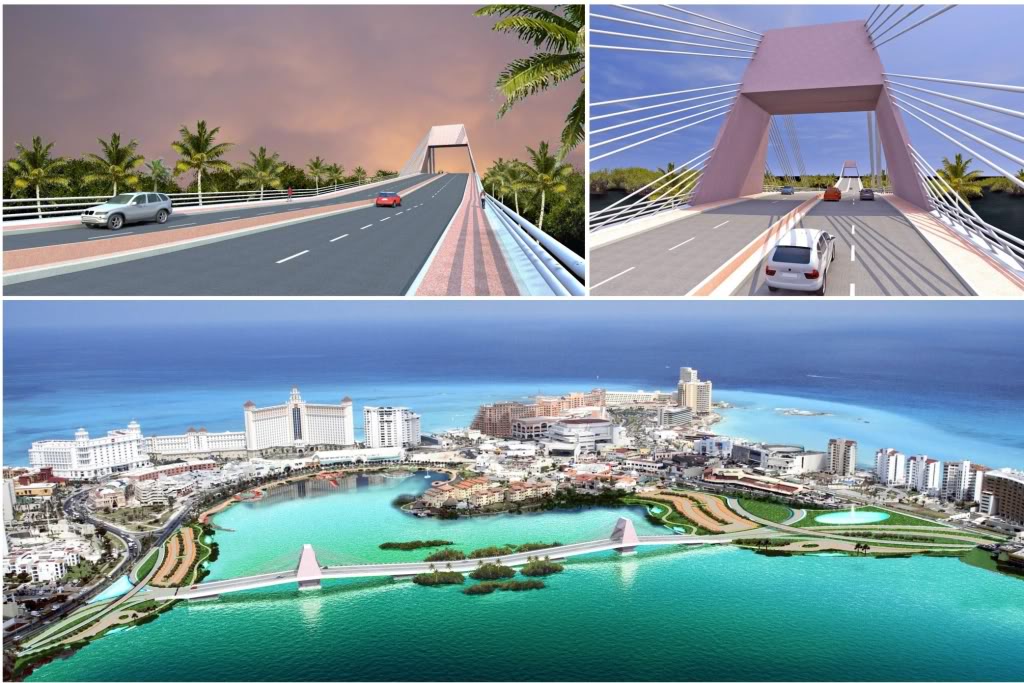 Not everything is as bad as it sounds! These projects have been on hold for many years now. The bridge and other remodelings are going to bring a new modern life to vehicular life in Cancun, for tourists and locals the same.
Meanwhile, traffic authorities have pointed out alternate roads:
Avenida Huayacán

Avenida 135

Avenida José López Portillo

Carretera 180 Mérida-Cancún
Driving to Cancun Airport-traffic hours
If you are taking any type of transportation to the airport, you must know that the highest amount of traffic occurs between 6 to 10 AM from the center towards Cancun International Airport. Whereas 5 to 8 PM sees the most traffic from the airport towards the city center. In order to alleviate traffic build-up, authorities have taken several measures, such as removing some traffic lights and prioritizing public transport including buses. 
Recommendations 
At Cancun Airport, we want to keep you up to date regarding this matters of possible delays that may affect your check-in. Consider the following recommendations regarding the new projects affecting traffic to Cancun Airport:
Add an hour more to your

Airport Transportation

to avoid missing your flight. 

Plan ahead the different routes to avoid the main hours of traffic.

If you hired private transportation, make sure they are aware of this and help you schedule your trip on time.
News reported traffic update
This past weekend saw some of the highest passenger numbers of the summer so far in Cancun International Airport (AIC), with delays of up to one hour to enter or exit the terminals. According to the airport's daily aircraft traffic update, more than 183,000 passengers transited through the airport's terminals over the weekend. Moreover, hotel occupancy in Quintana Roo is at a whopping 88%, indicating strong growth in international travel this summer.