Cancun Airport >> Transportation >> Airport Transportation
At the Cancun Airport you can find different ways of transportation to your hotel or condo in the different areas of Cancun or the Riviera Maya. We'll mention some of these here.
Private Airport Transportation – Pre-booked.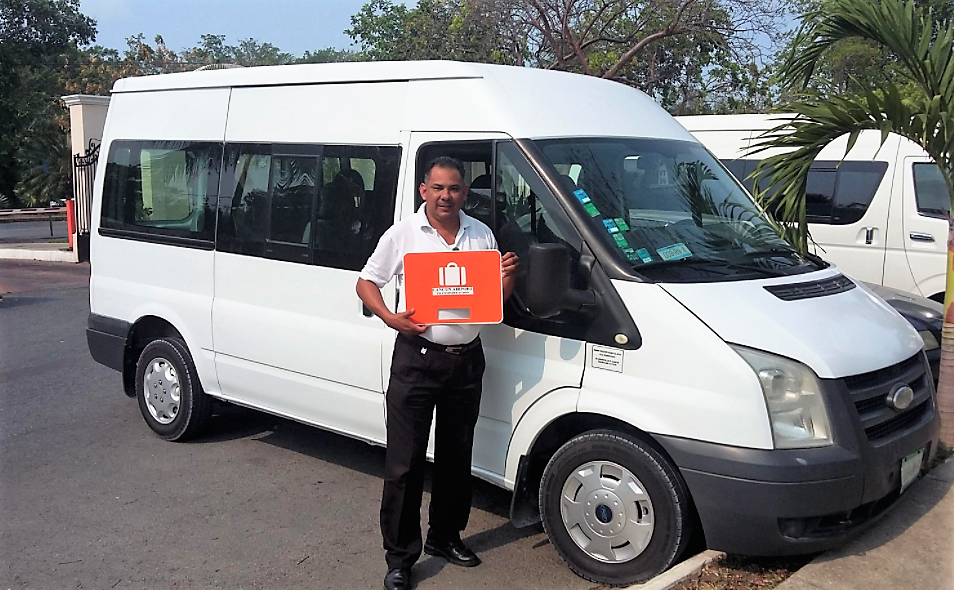 The first option is the Private Cancun Airport Transportation. This is the simplest way you can get to your hotel. You make a reservation prior to arrival… at home with a cheaper price than the taxis at the Cancun Airport. The transportation will take you from the Cancun Airport to your hotel or private residence in Cancun or the Riviera Maya hassle free. This Transportation is provided in private vans.
Book Now your private transportation:
Some of the bigger hotels in Cancun and the Riviera Maya will have transportation included, so try checking that prior to any type of transportation reservation. Mainly, if the hotel has this they'll tell you at the moment of the reservation.
ADO Bus at the Cancun Airport.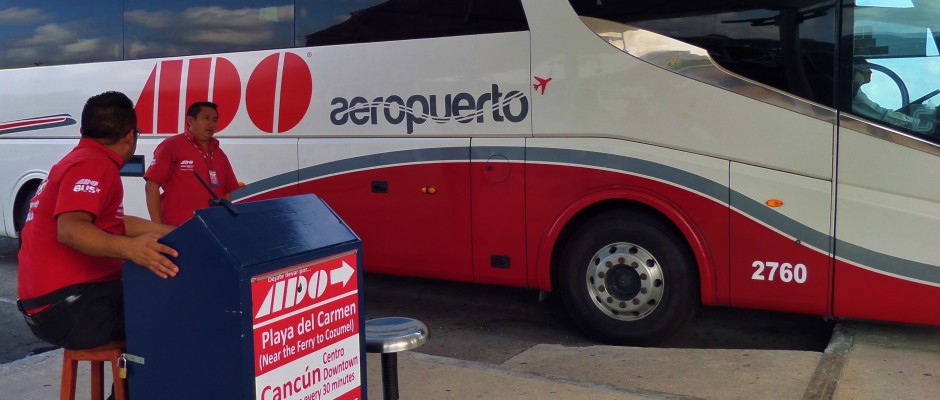 The ADO Bus is an excellent and cheaper transportation from the Cancun Airport to your place, but this depends where exactly your place is. If you are traveling to any big Resort on the beach areas or any place like Cancun, Playa del Carmen or Tulum, you are better off reserving the first private transportation we mentioned, because you'll have to take an additional taxi that will sum up to the first prices, so the cheap bus ticket wont be worth it.
If you are going to a place like a condo, hostel or hotel in downtown near the Bus Station, then this is a good option because you can walk from the bus station or take a taxi that is cheaper because you are not going far.
The ADO bus for the Cancun Aiport runs about every 15 minutes from the Cancun Airport to either Cancun downtown or Playa del Carmen downtown which are the two main destinations. There is a stop at the Cancun Airport in each Terminal and you can buy the ticket directly there.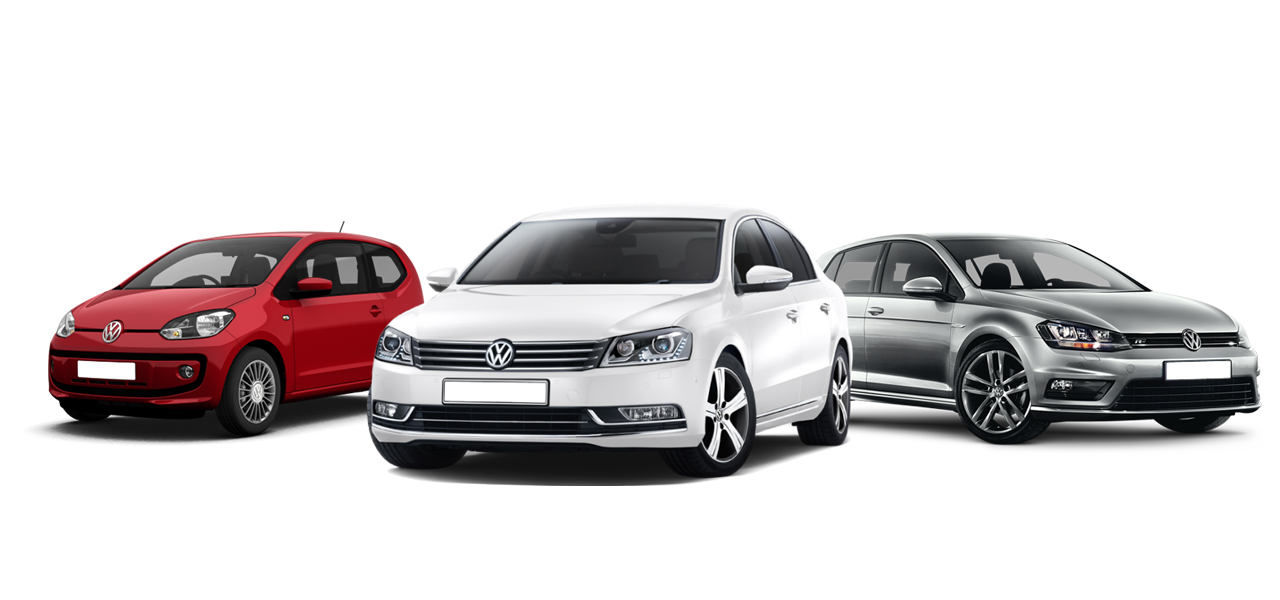 Renting a car can be a good option. That will depend on how comfortable you are driving in another country. Renting a car is very easy and you can do it prior to arrival and the car company can pick you up at the airport upon arrival and take you to their office either at the airport or right outside the airport, they have a shuttle to take you back and forward. Prices will range depending on what type of car you want to rent.
This option is secure and comfortable since it's right at the airport. However you must know that these taxis will be more expensive than pre-reserving anything online, and price, depending on where you are going or the amount of people you are can be up to 4 times the price of a pre-arranged service. This is because there are only 3 taxi companies at the Airport and there is no competition. Once this is told, we'll tell you…
The transportation companies at the Cancun Airport have booths in both terminals, terminal 2 and terminal 3, you can choose either one and they'll have the same price, you just need to tell them where you are going and then pay them, payment can be done in cash or with Credit Cards.
Check more info on: Cancun Airport Taxi