When we talk about saving money on a trip we aren't sacrificing quality or experiences, we are encouraging travelers to research and get the value of what they're paying for. Of course, you can always pay extra for luxury and worry-free services, who doesn't like that? In this article, however, we share a few tips on how to save money while traveling. These tips can adapt to any type of travel, budget, and necessity.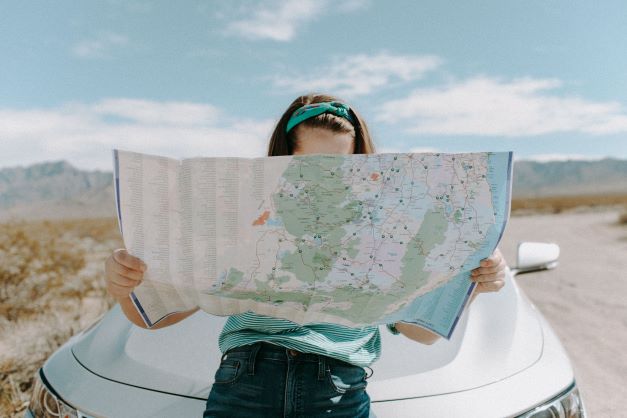 Fly when is cheaper to fly
When it comes to flights, prices tend to vary considerably during the month, day, and even time of travel. You can use tools like Google Flights or Skyscanner to compare flights within the same month or year. This way you can see which days and seasons are cheaper to fly on. People save up a lot of money by doing this. And there's no secret saying that flying on the weekend is more expensive than flying on Tuesdays or Wednesdays.
Travel in low-season
If you can, we recommend flying to Cancun or the Riviera Maya between February and March. It's a shoulder season and you get really nice weather, and still enjoy some sunny days without dealing with extreme temperatures. If you travel off-season, you'll find better hotel deals and cheaper flights.
Book a connection flight
This one goes for the ones more interested in saving money than time. Generally, booking a flight with connections allows you to save up a few bucks. But don't be deceived, depending on the destination, direct flights can be more affordable. 
Some travelers have suggested mixing up airlines. This takes some time to strategically plan your connections, but there's no denying that it works to save money when traveling. 
Bring your own snacks
Now, another extra thing you can do, and that'll appreciate, is bringing your own snacks anywhere you go. Starting from the airport, you're not allowed to bring liquids, so buying your drinks is most of the time, not an option. But when it comes to food, you can bring your own snacks from home before heading to the airport. Airlines do include food during most flights, but are expensive or not worth your money. Food at the Airport will always cost more, so this is a good tip to start your trip on the right foot. 
When you've arrived at your destination, make a quick stop at a local supermarket to buy some basic articles to make yourself a sandwich for the day as you head out to explore.
Watch your luggage
Worried about extra fees on luggage? Learn to pack your bags in the most efficient way possible. There are some pretty amazing tips online about how to pack better when traveling. You can also find ways to carry the heaviest things in your backpack or jacket so you don't worry about being overweight in your luggage. The most important tip is to learn how to pack light, and more so for a vacation at the beach. Pro tip: Weight your bags before leaving for the airport, even if you're sure you're under the limit, you never truly know until you weigh them. You can buy some portable scales online to keep with you as you come and go on a trip.
Learn about your currency change
Saving by traveling is possible but you have to pay attention to the smallest detail from the first day to the last. Here we've got three tips: check in an online currency converter the official exchange rate of your currency with that of the country of destination (knowing the exact exchange rate will avoid unpleasantness with black market money changers if you cross borders by land or exchange places with very high commissions). You can also look online for the cheapest options when it comes to accommodation, shuttles in Cancun, and food. Look at blogs and reviews to find the cheapest way to get to the Hotel Zone in Cancun. Usually, taxis are way too expensive, so booking a private service is recommended. You can also opt for carpooling, as is already a fact among backpackers, lately, it is starting to be a trend to share private transportation among travelers, so don't be shy and ask.