Holiday season ends at Cancun Airport – Summer is ending, as is summer vacation. During this high season, the Cancun International Airport reached pre-pandemic numbers, which has contributed to the tourism recovery in the destination.
Cancun International Airport closed the summer vacation period last Sunday with 439 flights, which maintained, until the end of this period, high visitor activity in this, the main beach destination in America.
Grupo Aeroportuario del Sureste (ASUR) pointed that out of those 439 flights, 220 were arrivals, of which 89 were national and 131 international.
Likewise, 219 departures, of which 89 were scheduled to terminals in different parts of the Mexican territory and 131 to foreign airports.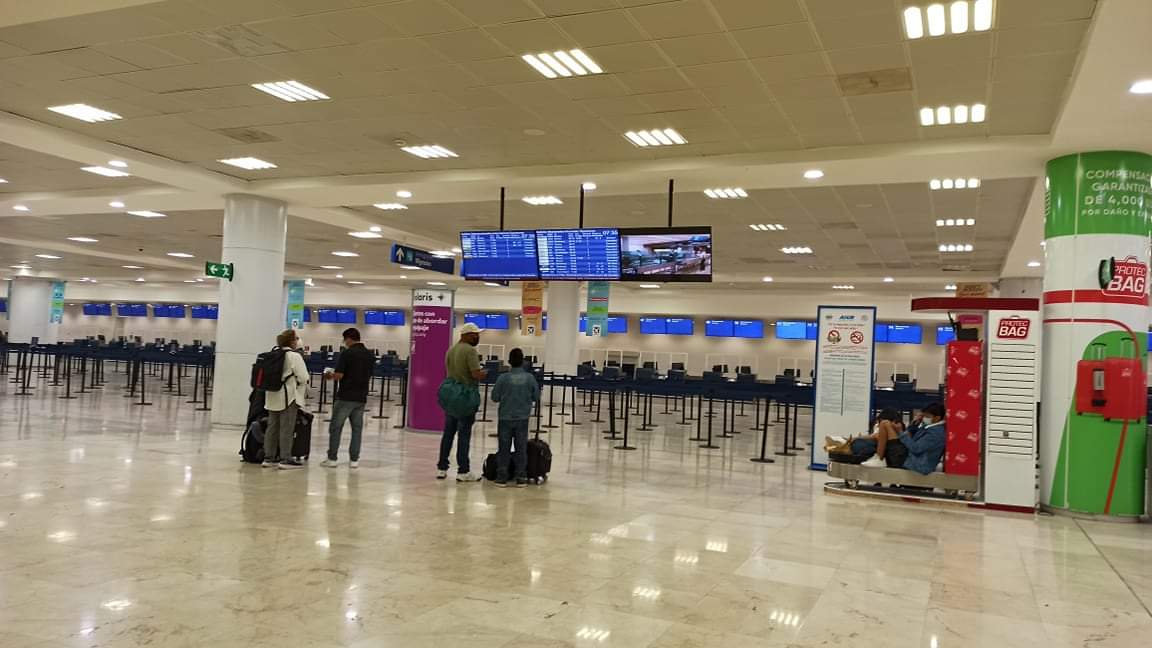 The international destinations with operations scheduled for August 29 were Atlanta, Austin, Baltimore, Bogotá, Calgary, Caracas, Charlotte, Chicago, Cincinnati, Dallas, Denver, Detroit, Istanbul, Philadelphia, Frankfurt, Guatemala, Hartford, Houston, Lima, Lisbon, London, Los Angeles, Madrid, Medellín, and Miami.
Also, Minneapolis, Montreal, Nashville, New York, Orlando, Panama, Phoenix, Pittsburgh, Raleigh, Sacramento, Salt Lake, San Antonio, San Francisco, San Jose, San Luis, Seattle, Tampa, Toronto, and Washington.
The international airlines with operations scheduled for August 29 were: Air Canada, Air Portugal, Air Transat, Alaska, American, Avianca, British, Cóndor, Conviasa, Copa, Delta, Frontier, Iberojet, Jet Blue, Laser, Latam, Spirit, Sun Country, Southwest, Sunwing, TAG, Turkish, United, Viva Air, Wamos, Wingo and West Jet.